Off-piste with Miu Miu AW21
Miuccia explored the power of dreams in the Italian Alps, presenting one of the most widely shared shows of the season.
It's difficult for brands to cut through the noise of everyday life when fashion month takes place primarily online. They have so much else to compete with now we're all stuck at home, living most of our lives glued to our screens, and so fashion shows have struggled to reach a critical mass of attention this season.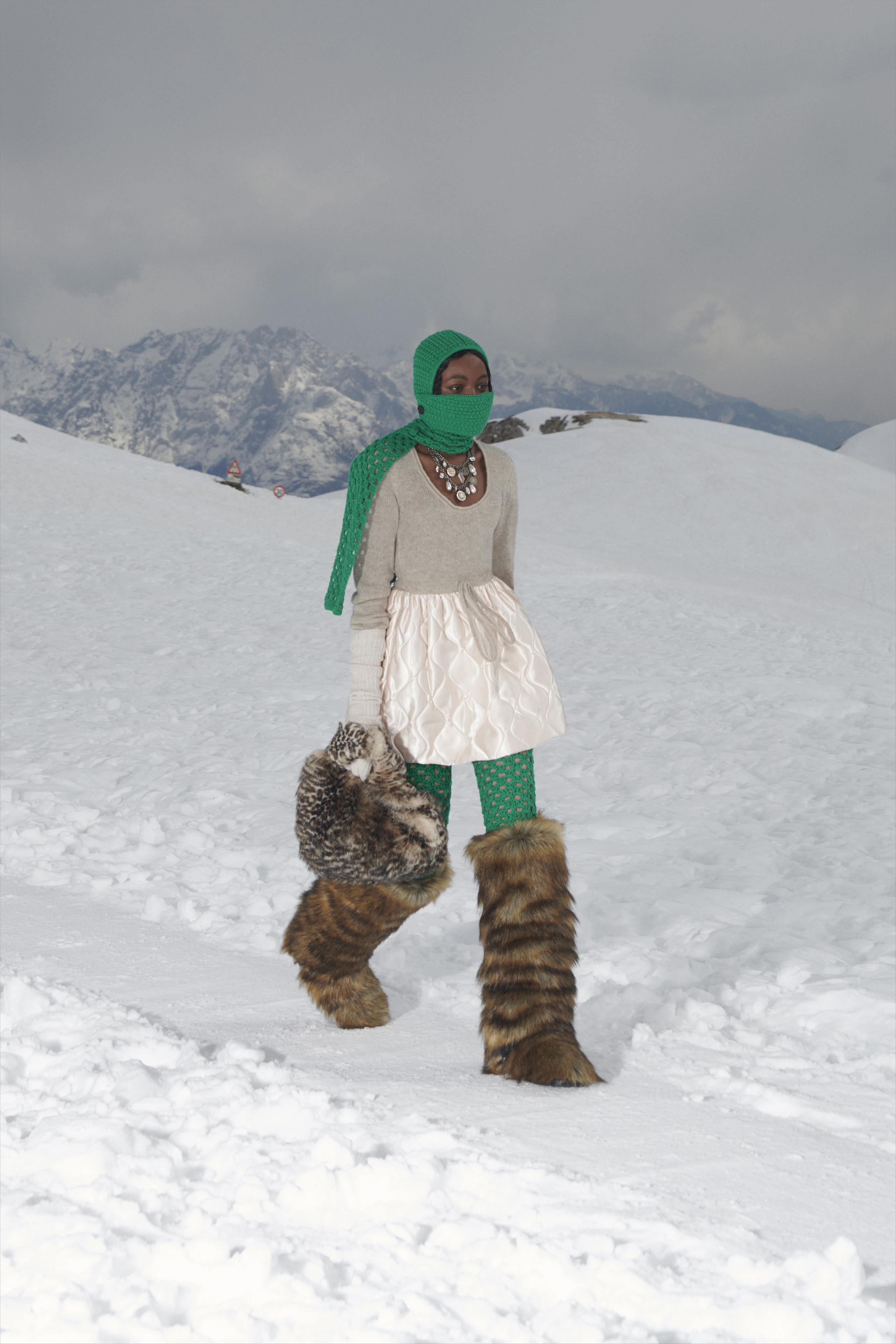 That all said, Miu Miu's AW21 lookbook, shot by Johnny Dufort and i-D Fashion Editor at Large Lotta Volkova, seemed to cut through. It was everywhere, reblogged and reposted and talked about and people really loved it. It was easy to see why. It was obviously viral, joyful and surreal.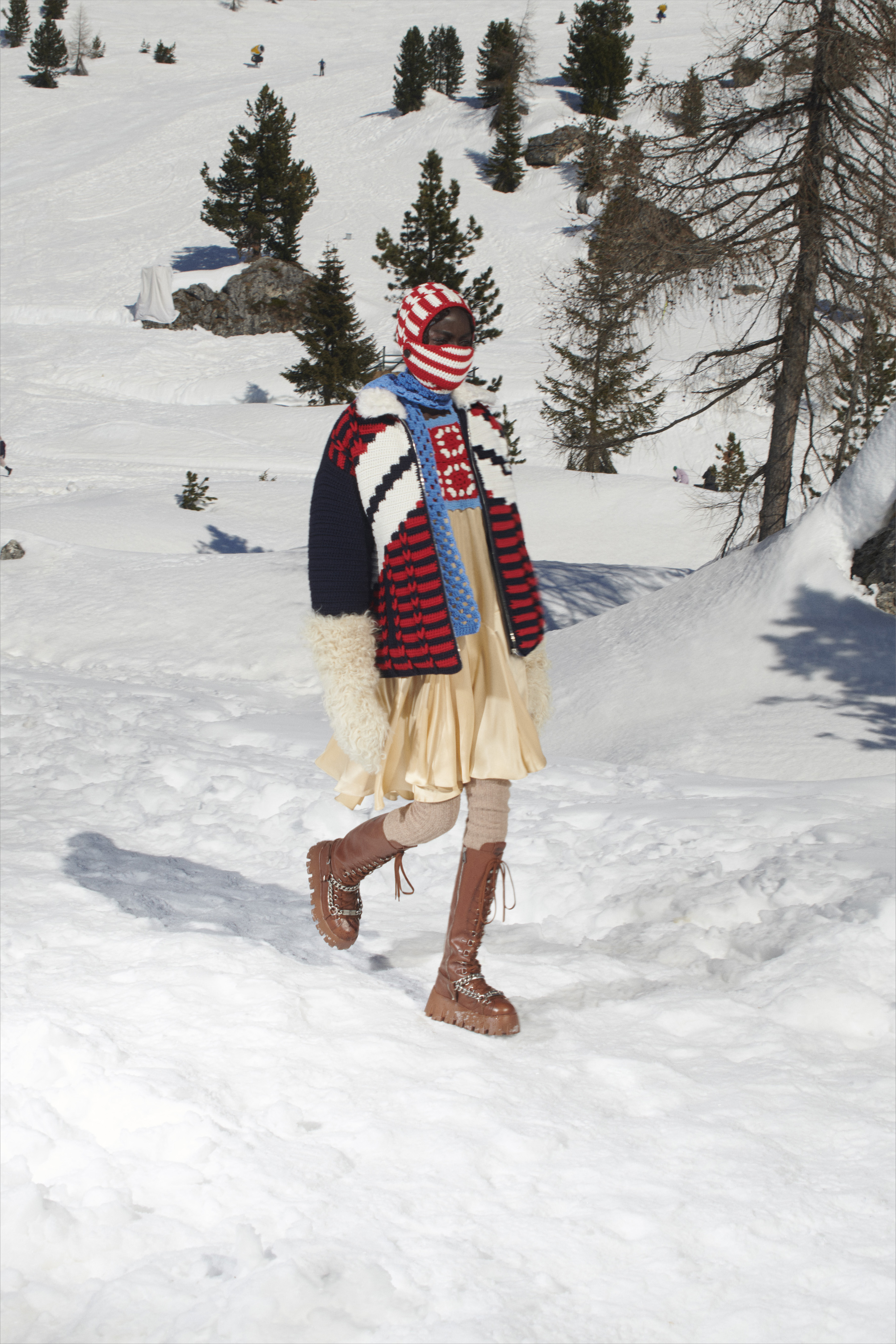 Turning the ski slopes into a runway, the images and accompanying film were shot as models descended the pistes in [deep breath] extravagant layers, oversized fur boots, patchwork knits, pastel balaclavas, mad quilting, scarves tucked into bralets, baggy sheepskin, chilly lace slips, woolen dresses. It was beautiful and silly and escapist, a breath of fresh Alpine air, and probably the most original vision of the season.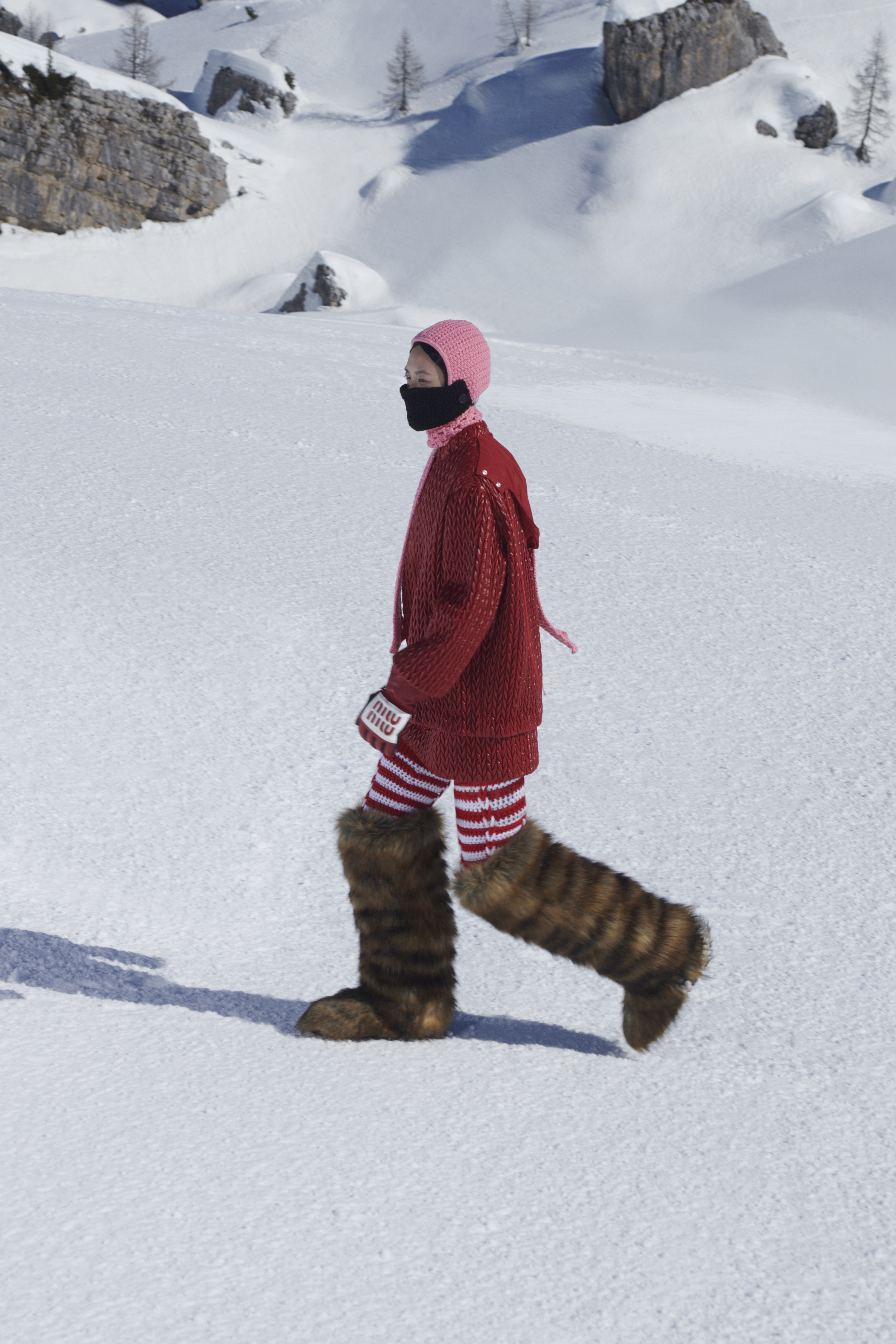 "It talks about the imagination of women, different places, different ideas. Trying to execute your dreams is courageous -- that takes bravery and strength," Miuccia Prada said in a statement. She referred to the collection as a "dream of practicality" and how the two ideas don't have to be mutually exclusive.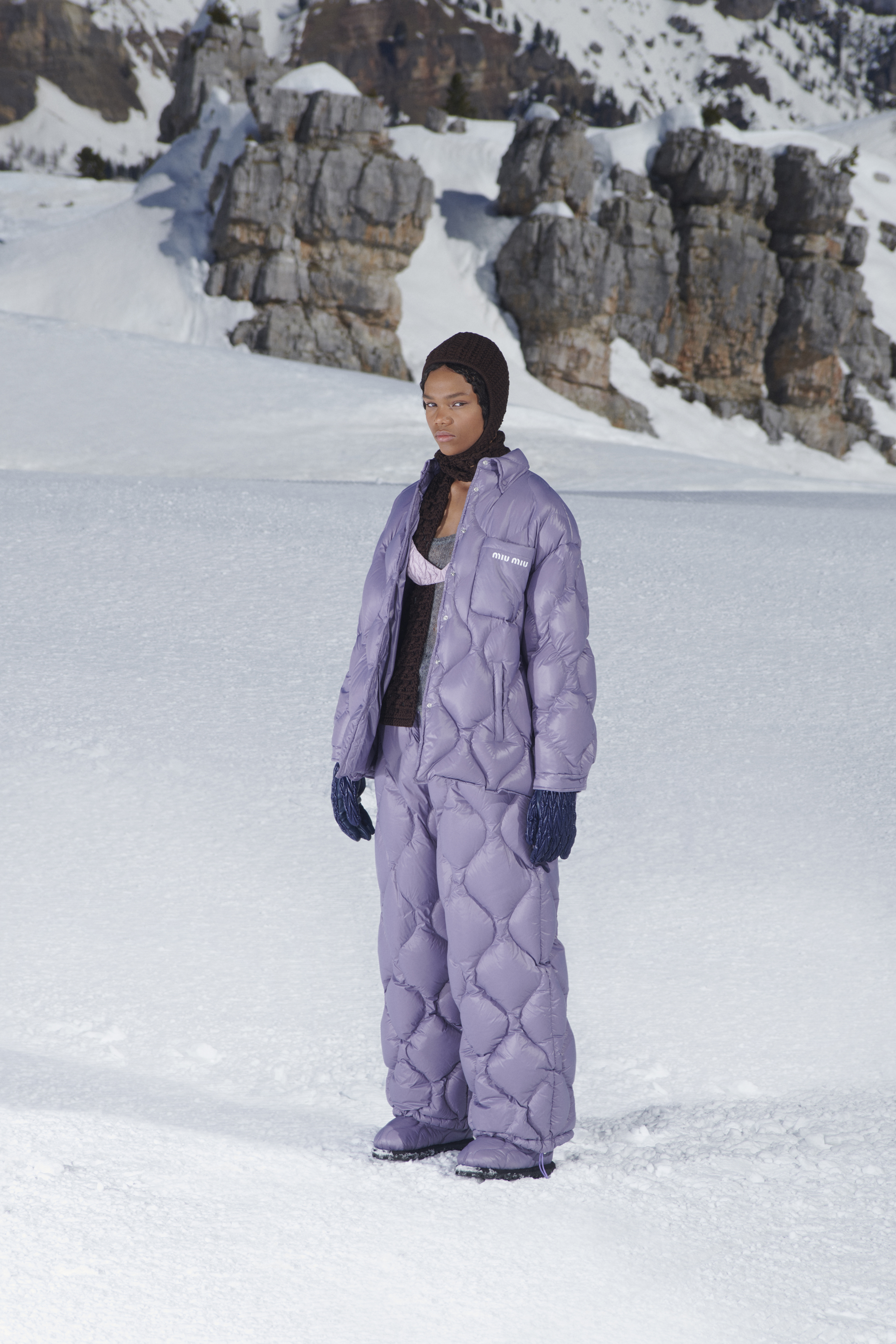 But dreaming was really what it was about. These were clothes, a year now into being indoors, that were really about the beauty of dreams. Miuccia was daring us to be brave enough to wear them this autumn, as the pandemic hopefully recedes. It was about "garments that could challenge perception and context… the pretence of practicality." Miuccia talked about beautifying protection, and the paradoxes of the clothing, but, boiled down, this was really a collection about the joy of clothing, and the exuberance of dressing up, being outdoors, being seen.