Main image courtesy of GmbH
Dior's British Invasion and Daniel Lee-ves Bottega: What's in Fashion?
Your one-stop-shop for this week's fashion news to know.
|
12 November 2021, 8:24pm
Main image courtesy of GmbH
It's been a long week, hasn't it? You haven't been able to put your phone down at all. And who could blame you? There is SO much going on right now that even us season pros are feeling faint with excitement. In perhaps one of the most shocking announcements of the year, Daniel Lee — fashion's very own Midas — has announced his exit from Bottega. Tiffany & Co and Supreme are continuing their world domination. The CFDAs brought back a trend not seen since 2010. And, as if by overnight, the East End of London has become the centre of the fashion universe with Dior opening up shop and Alexander McQueen supporting its youth. Where to start? Right here. As always, we've got you sorted with our vital roundup of the week's urgent fashion news. Sit back, take a deep breath, and prepare to be informed. Here's what's in fashion.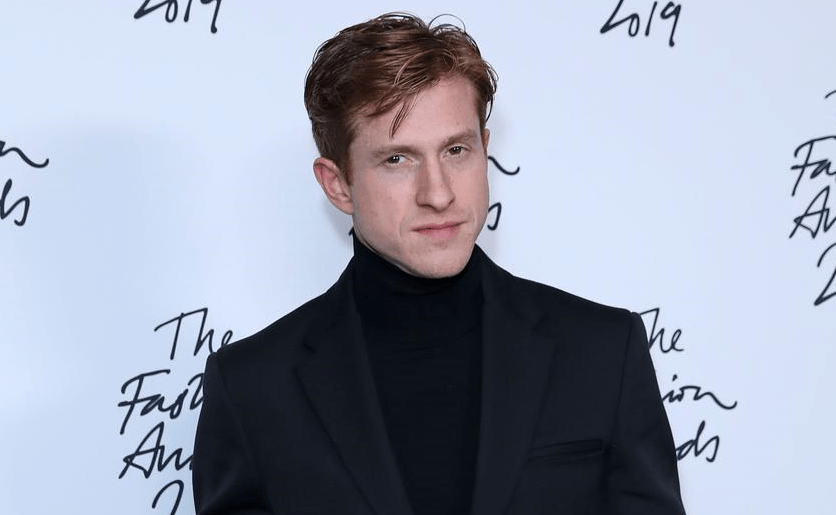 Daniel Lee-ves Bottega
NewBottega is about to be a thing of the past. This week, in a shock announcement, Kering announced the departure of Daniel Lee from Bottega Veneta. The former Celine designer has revamped the Italian house in the last three years, ushering in an era of lime green puffy bags, trousers as wide as the Navigli canal, and shoes that range from ridiculous (telephone cords, rubber boots, fishnet stilettos) to ultra-luxe (swollen intrecciato weaves, nappa stomping boots, shearling slides). Which is why most of us have been left utterly perplexed. Sales were unstoppable, and Daniel was fresh from his third 'Salon' show in Detroit. What happened? Kering's chairman and CEO François-Henri Pinault said that he was "very grateful to Daniel for having brought his passion and energy to Bottega Veneta," crediting him with making the house's heritage "relevant for today" and returning it to its storied position at the centre of the fashion conversation. He's not wrong. Of course, it was only inevitable that rumours would swirl… A new position at an even bigger house? It's not off the cards. Watch this space. OA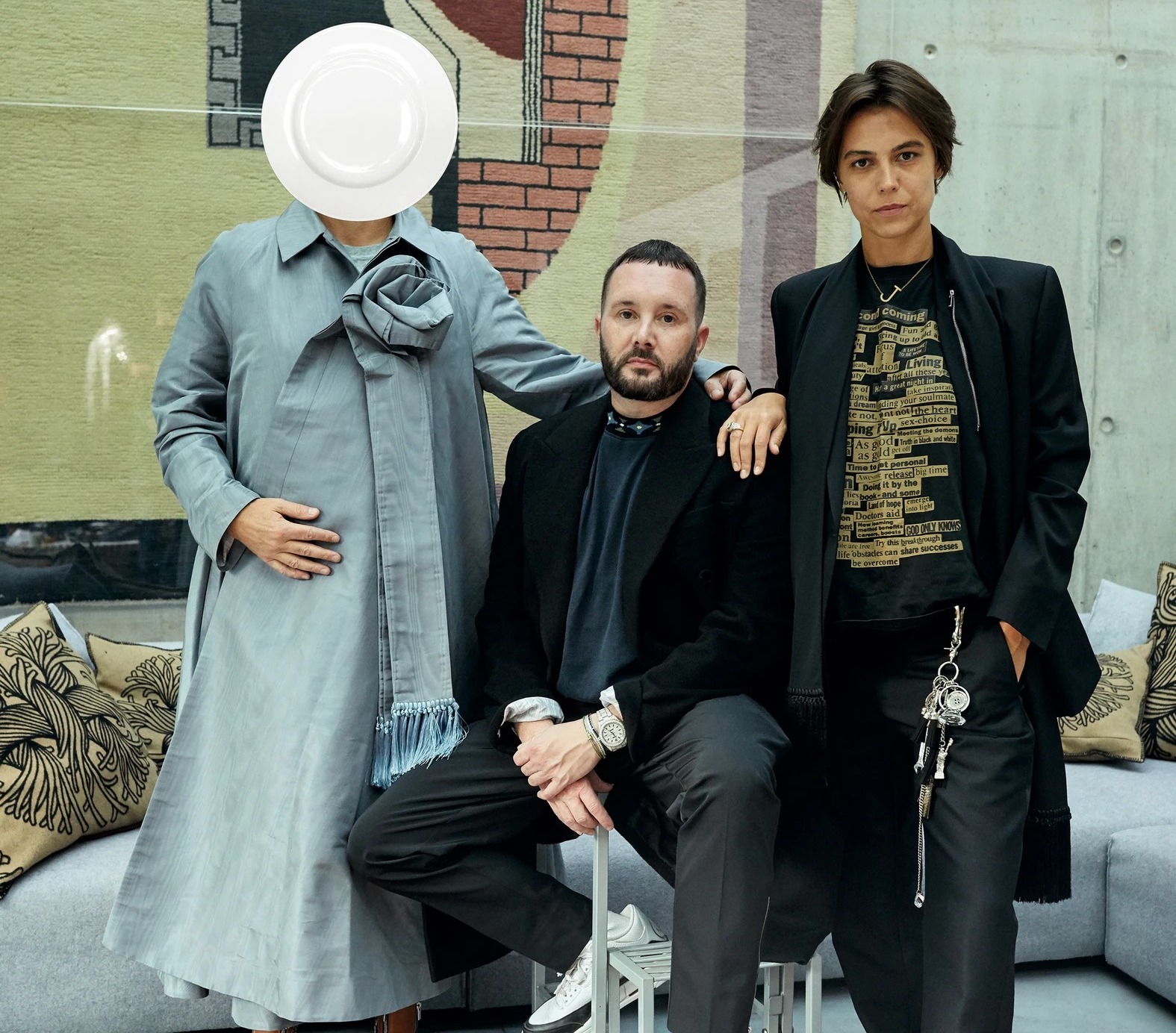 Get ready, London — Dior is coming to town
What's better than Santa Clause coming to town? Dior, darling! Next month, on December 7, the French house will cross the channel to stage its Fall 2022 menswear show in London. Kim Jones is no stranger to the city, given, err, he lives here, but the occasion will mark the first official Dior show in London in decades (the closest it's ever come is at Blenheim Palace, where Monsieur Dior showcased his 'New Look' in front of Princess Margaret in 1947). More than 70 years later, Kim Jones is bringing it back to Blighty and it's fitting for many reasons. Firstly, Monsieur Dior was an utter Anglophile, professing his love for all things English in his 1957 memoir: England's tradition, its politeness, its architecture, and strangely enough for a Frenchman, England's food. He was also full of praise for English women, declaring that he adored them "dressed not only in the tweeds which suit them so well, but also in those flowing dresses in subtle colours which they have worn inimitably since the days of Gainsborough." Considering that Kim is always one to nod to the past, interpreting Dior's rosy legacy into super-sharp menswear, we can't wait to see what's in store. OA … and if you can't wait till then
For those of you who simply can't wait till December 7, head down to Browns East in Shoreditch for a fabulous new installation of Dior's collaboration with Sacai. Earlier this year, we brought you the news of Kim Jones' and Chitose Abe's union, a capsule collection that combines the former's sense of masculine elegance with the latter's hyper-slice utilitarianism — Is it nylon? Is it satin? Think fisherman's sweaters embroidered with all the might of Dior's ateliers and giant saddle bags replete with water bottles, nylon ripcords and oh-so-functional seat belt buckles. With Gucci and Bottega Veneta around the corner, Dior's arrival in the East End cements the neighbourhood's meteoric rise into the fashion stratosphere. If London is the new Paris, Shoreditch is the new Mayfair, darlings! Plus, to celebrate the arrival of the collection, Browns East will be holding a series of in-store DJ performances from CKTRL, Akinola Davies and James Massiah this weekend. Well, what are you waiting for? OA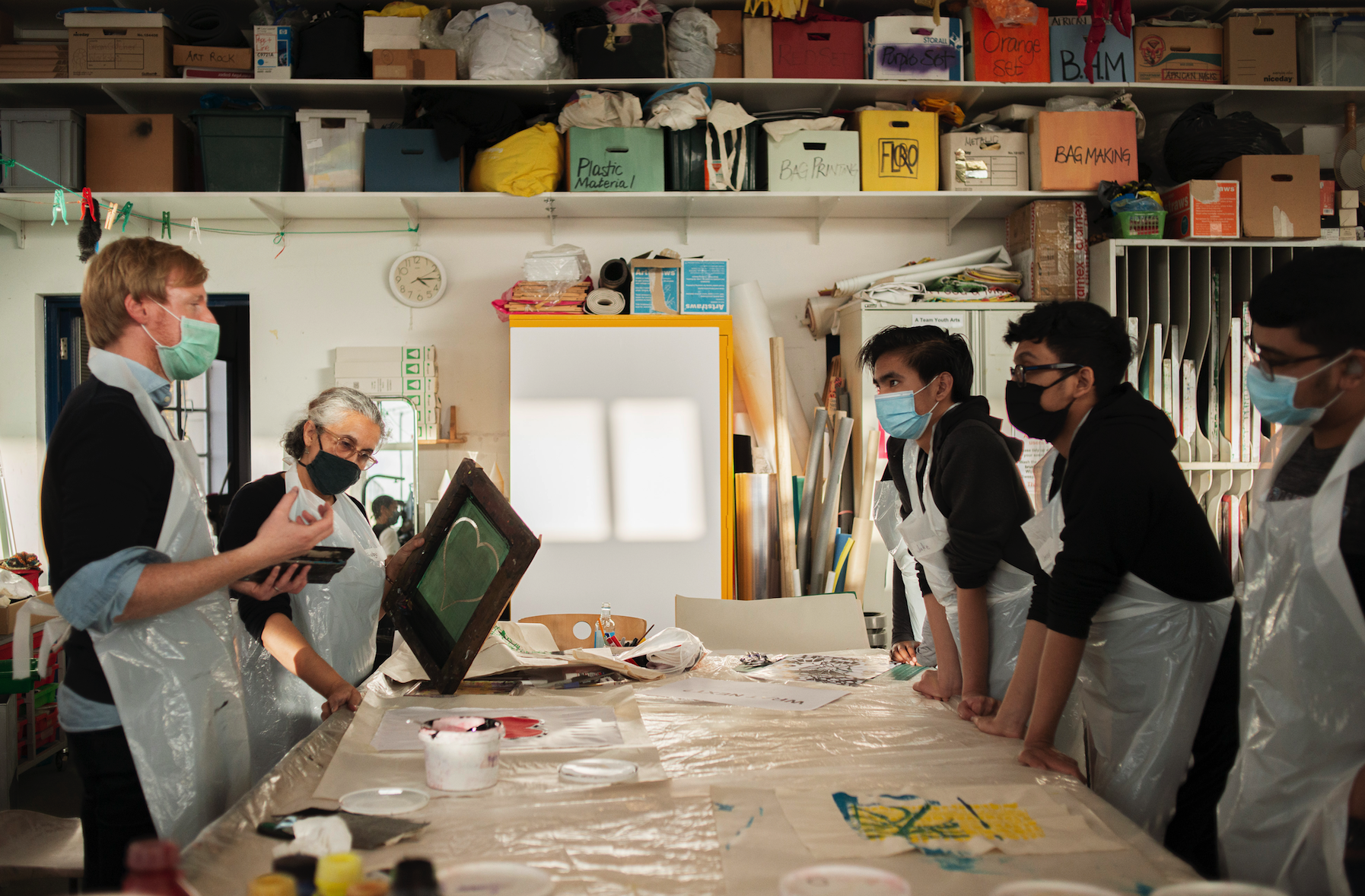 Alexander McQueen shows what true inclusivity looks like
When you hear the name 'Alexander McQueen', you probably think of all those epic shows, brilliantly romantic clothes and high-octane glamour. But for a young generation of kids interested in the arts, the name is quickly becoming synonymous with opportunity, thanks to its brilliant education programmes. If you don't know about them, you can read all about it here. Under the leadership of Sarah Burton, the British fashion house has been partnering with organisations that support and encourage young people to get creative, whether it's donating surplus fabrics to fashion students, holding dressmaking workshops in its Bond Street boutique, or now, but supporting A Team Arts Education, a community-driven scheme in the London Borough of Tower Hamlets, the borough where McQueen first came to life — and not far from where Lee McQueen grew up. Sadly, it's also a borough where minority communities are most affected by funding cuts and Arts-related subjects are not even on the curriculum at several schools, further stacking the odds against kids eager to progress into the creative sector.
Sarah began working with them over lockdown, during which young people had little access to art supplies and classrooms while studying from home. McQueen supported the A-Team Arts in the borough where it was based when it first launched, to provide half-term workshops for the young people learning there. Members of the studio team hosted classes covering print, draping and embroidery, teaching the young creatives one-on-one throughout the course of the week. "It feels especially important for us to be able to take part in supporting young people from the East End of London, where Lee Alexander McQueen grew up," says Sarah. "At this house we all know that talent comes from everywhere, irrespective of background." It's enough to put a smile on even the most hard-nosed of frosty fashionistas, and a shining example of true inclusivity at a major luxury brand. Bravo, McQueen! OA GmbH have gone woodsy with Jack Wolfskin
Always-contemporary Berlin fashion brand GmbH has partnered with Jack Wolfskin, the German performance-led outdoor apparel makers that was founded by a campfire in the wilderness 40 years ago. Together, they created a sustainable and chic new capsule collection that plays on both their heritages and GmbH's long-held commitment to representing and telling the stories of immigrants and people of colour. Amongst the collection is a wolf print knit sweater and a scarf, blanket and sherpa jacket in a unique aztec print, fitted sporty t-shirts and stylish utility trousers and shirts with detachable parts. There's also a large hexagonal-shaped tent with the collaboration logo adorning the sides for the more committed outdoorsy fashionistas out there. Save any walking dates and woodsy strolls till after Monday 15 November, when the collection drops, so you can have the chicest look on the campsite. TG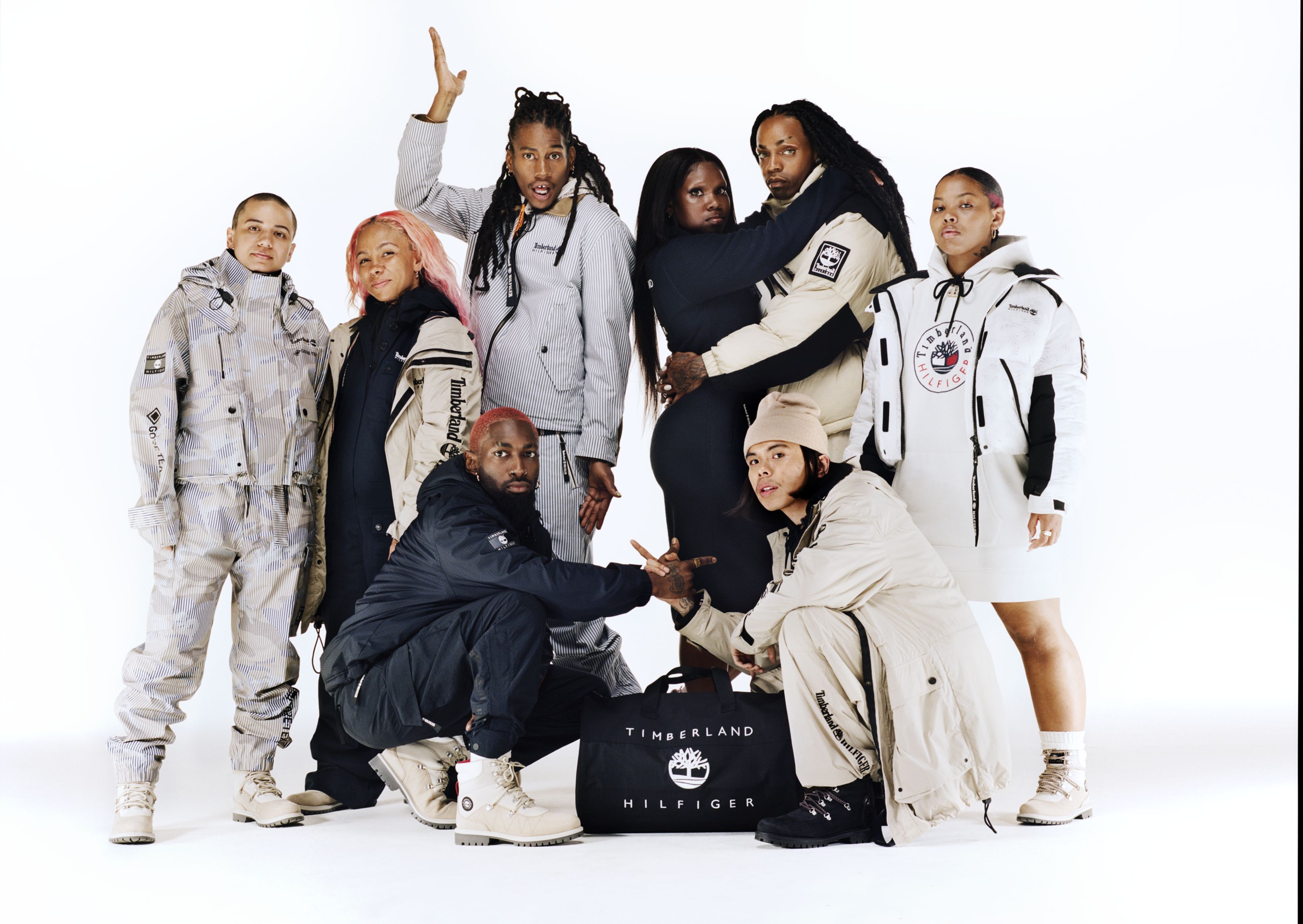 The sequel to Tommy X Timberland is here
Hiking girlies, here's another one for you! After Tommy Hilfiger and Timberland launched part one of their new sustainable capsule collection last week, they've now quickly followed it up with the sequel. Drop 2 of TommyXTimberland features 48 pieces and while the first part was all about heritage, the new designs are looking forward, hoping to reshape the future and push the boundaries of eco-innovation. While the iconic Tommy style is given the Timberland utility treatment, the production process was revolutionised to eliminate waste by using surplus, liability and bio-based fabrics, natural rice dyes, durable long-lasting materials, wildlife protecting rubbers and regenerative leathers. The result is a collection of sleek outdoor-ready clothing in stylish tones of nudes, whites, greys and black. Go check out the full unisex collection on the Tommy Hilfiger website now! TG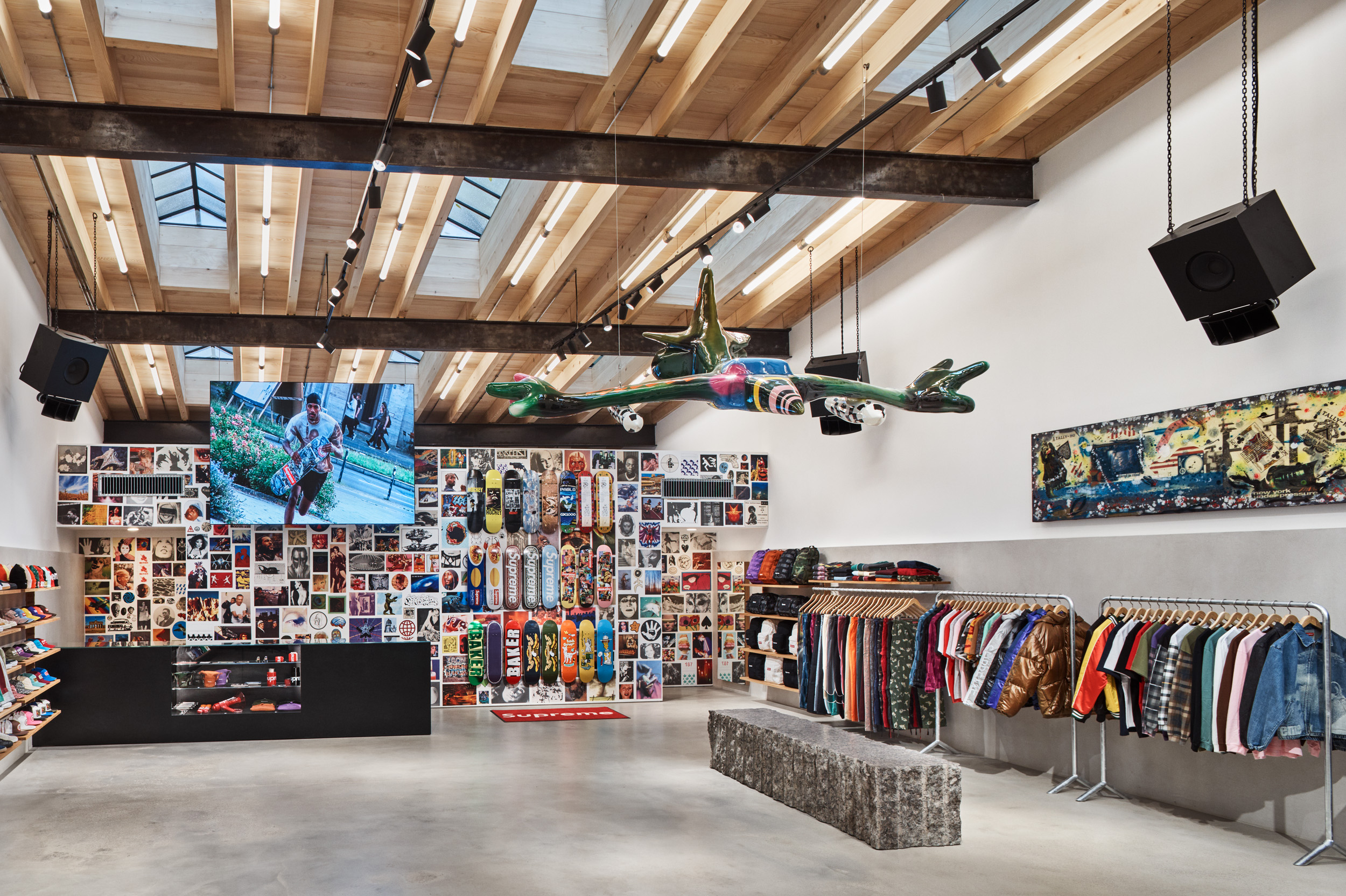 Supreme are taking over Berlin
And there was a city called Berlin, in a country called Germany…and it was the end of the world… Oh, how we love Berlin! Turns out Supreme does, too. Yesterday, the most-queued-for brand opened the doors on their first German store and fourth in Europe after London, Paris and Milan. Making its home on the lively Torstraße in the Mitte Neighbourhood of Berlin, the one floor store is a vision of colour, with patches of artwork on each wall and a giant glitzed-up war plane hanging from the ceiling. Open Monday to Saturday, go hop on the U-Bahn now! TG
… and Tiffany!
Since they went under the nurturing wing of LVMH earlier this year, the nearly 200 year old jewellery specialists Tiffany & Co. have been constantly busy, surprising us all by changing up their offerings with new artist partnerships and local pop up shops. Now, the brand has partnered with Supreme to reimagine their heritage 60s "Return to Tiffany" collection, this time the NYC streetwear brand imprinted into the return addresses on the metal tags. From of-the-moment pearl necklaces to heart tag chains, star-spangled bracelets and pen-knife key chains, all within a six-part collection. It goes the other way too and Tiffany reimagined a fun Supreme tee along with some cute stickers to go with each purchase. Hypebeasts have already been queuing outside Dover Street Market, so go check it out in store and online at Supreme and in select Tiffany stores from today. TG
The big winner of the CFDA Awards 2021 was… peplum skirts??
Back once again to being IRL, the CFDA Awards took over Manhattan on wednesday to celebrate all that is in fashion 2021. Hosted by everyone's favourite editorial assistant, Emily Blunt, all eyes were on Fashion Icon winner Zendaya (ofc, who else would it be?) and the first ever Face of the Year, scream queen Anya Taylor-Joy, both wearing puffy mini peplum skirts as part of their ensembles. Yes, the vintage style was back in Zendaya's stunning red Vera Wang two piece and Anya's fun retro Oscar de la Renta coat dress. Other great dressers on the night were Kid Cudi in an Eli Russell Linnetz bridal look, Evan Mock in a white Margiela suit and Emily Ratajakowski in Miu Miu's SS22 school girl chic. The Womenswear award of course went to rising star Christopher John Rogers while Menswear was championed by heritage-loving Emily Adams Bode. Incredibly desirable bag company Telfar dom-topped the Accessories category while further wins went to Demna at Balenciaga, Wales Bonner and Patagonia amongst others. TG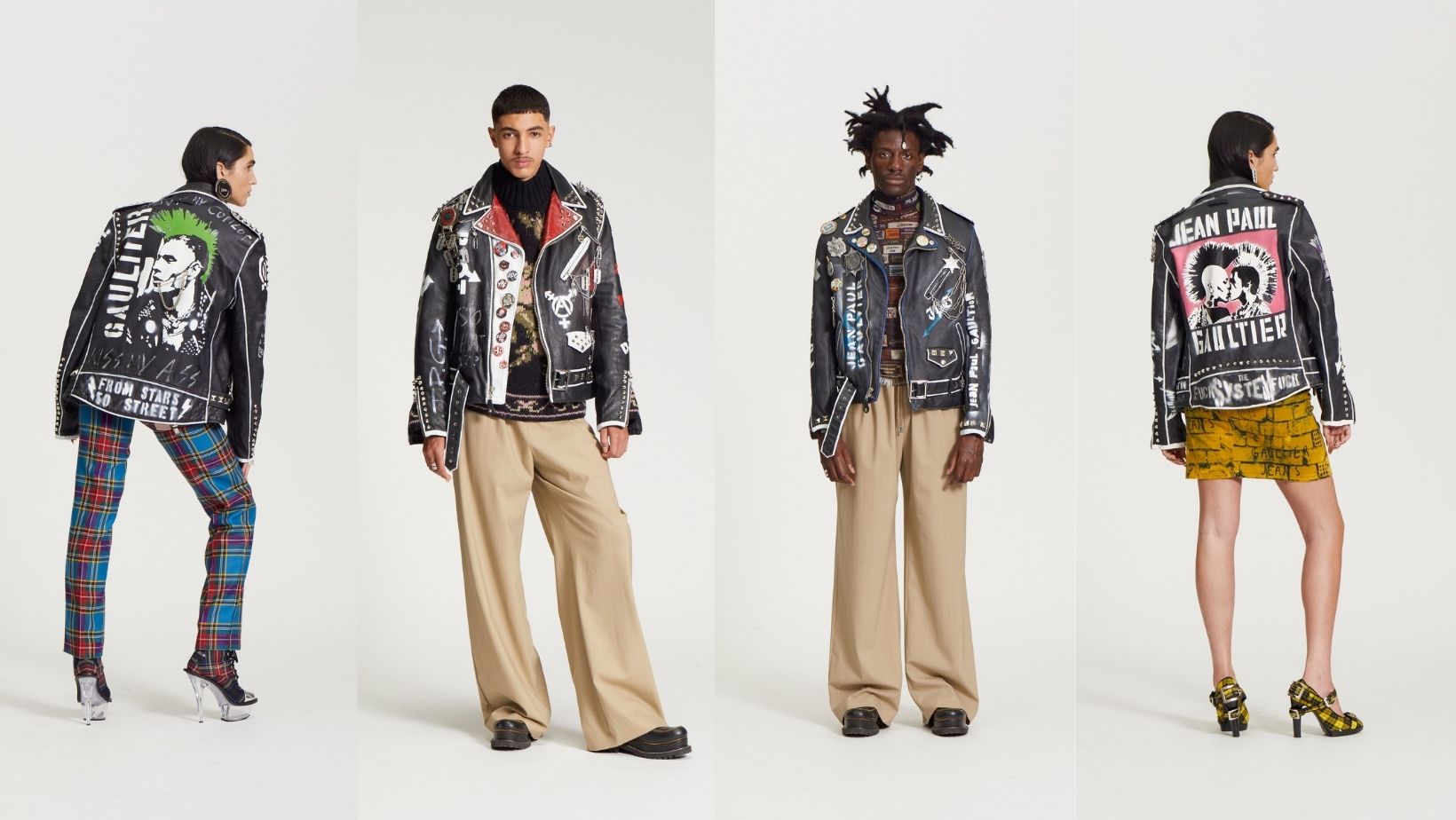 Jean Paul Gaultier is back with a bang
Jean Paul Gaultier has long been the enfant terrible of haute couture, but two years ago he said adieu to all that and closed his namesake couture house. Thought you'd seen the last of him? Think again! Fashion's OG provocateur has returned to show the kids how it's done. 'Les Punks', his new ready-to-wear line, taps into the demand for archival JPG pieces (and let's not forget the Junior Gaultier you've been scrawling eBay for) with drops of capsule collections that delve into the canon of Gaultierisms from the last four decades. Available at the brand's new online shop, which is entirely unisex and offers a truly wide range of sizes, his latest drop is a selection of unique biker jackets, created in collaboration with Schott, the purveyor of the original Perfecto jacket. Studded, spray-painted, stencilled, distressed, and emblazoned with punk iconography, they're perfect for modern-day anarchists — or those that just like to dress like them. Vive la revolution! OA