Noteworthy moments from the 2022 Oscars (that weren't the Will Smith slap)
Yes, other things did happen at the coveted movie awards!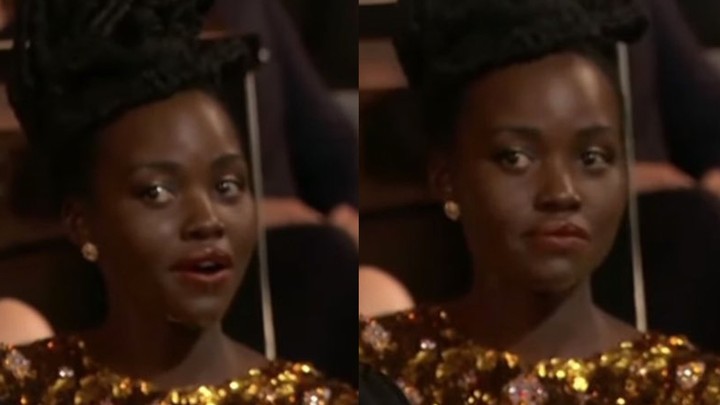 ABC
Of course, last night was the 94th Academy Awards. In between Will Smith slapping Chris Rock for a joke about his wife's alopecia, us all thirsting over a shirtless Timothée Chalamet, and Kristen Stewart being robbed of her Best Actress moment, there were some awards given out too.
After his awkward altercation with the comedian, a tearful Will Smith deservedly won the Best Actor award for his part in King Richard, whilst Jessica Chastain picked up the Best Actress award as Lady Gaga manifested a locus of flies to attack her post-ceremony as she watched, un-nominated, from the audience. Ariana DeBose of West Side Story also picked up the Best Supporting Actress award, becoming one of very few queer actors to be celebrated for their work in cinema at the Oscars. Jane Campion was also recognised for the Best Director category for gay cowboy movie The Power Of The Dog, one of the few female directors to do so. But there's more! Check out our breakdown of the most noteworthy moments of the night below.
Dune and CODA were the big winners of the night
The Timothée Chalamet sci-fi epic killed at the Oscars last night. Although it may not have won any of the major awards, the movie's production was celebrated with six wins of the ten categories it was nominated for (even if four of those award wins – for Best Score, Best Sound, Best Production Design and Best Film Editing – were controversially not televised). The MVP of the televised categories though was the coming-of-age comedy CODA, about a teenage girl called Rubi, the only hearing member of a deaf family, who tries to fulfill her dreams and desires of becoming a musician. Winning the Best Picture award, along with Best Adapted Screenplay and Best Supporting Actor for Troy Kotsur, it's the first movie from Apple TV+, as well as the first film with a majority deaf cast, to win the Oscars' most coveted award. Pretty cool!
Beyoncé did a surprise performance
Taking to the tennis courts in Compton where Serena and Venus Williams first learned the sport, the world's greatest entertainer Beyoncé sung her empowering anthem "Be Alive" from the King Richard soundtrack in a pre-recorded performance. In a sexy, furry, tennis ball green dress, the artist was joined by an orchestra, the two young stars of the movie, her daughter Blue Ivy and the Compton Cowboy Junior Equestrians. Later, she joined the audience at the Hollywood event, meaning our observer queen has been present at the two most shocking moments in award show history: Will Smith slapping Chris Rock and Kanye stealing the mic from Taylor Swift.
Many of the winners got political
Though there was talk that Ukraine's President Zelensky would appear via video link during the ceremony (Amy Schumer's call), instead there was a moment of silence held in respect for the people of Ukraine. The war raging in Eastern Europe at the moment did echo throughout the awards though. Whilst Aquaman star Jason Momoa wore a blue and yellow suit and Jamie Lee Curtis had a blue ribbon in support of refugees tied to her finger, director Francis Ford Coppola and Ukraine-born actress Mila Kunis both used their speeches on the night to call for peace and celebrate the strength of the Ukrainian people.
There were also nods to current issues in the US. Host Amy Schumer made references to reproductive rights which have been under threat since Texas criminalised abortion late last year. Best Actress winner Jessica Chastain – who won for her role as the famed titular televangelist and LGBTQ+ advocate in The Eyes of Tammy Faye – shed a tear as she called out the 'Don't Say Gay' legislation likely soon to be passed in Florida.
Shade was everywhere!
There were a lot of shady moments during the ceremony this year. Of course, there was Chris Rock's controversial joke, that didn't land too well with the Smith family in particular, but Kirsten Dunst was also the recipient of some pass-agg shadiness. Host Amy Schumer was explaining the concept of the seat filler, a person hired by the ceremony to literally fill a seat while the celebs are in the bathroom, out for a cig or generally just cba. To illustrate the concept she joked that Best Supporting Actress nominee for The Power Of The Dog and our favourite teen beauty pageant queen Kirsten was simply a seat filler, pushing her out of her chair to chat to her husband Jesse Plemmons.
Elsewhere, after earlier this week West Side Story star Rachel Zegler lamented on Twitter at not being invited to the ceremony before wrangling an invite through her currently in-production adaptation of Snow White, she took to the stage with Jacob Elordi to announce the winner of the Best Visual Effects award (which also went to Dune) and joked about thinking she wouldn't even be at the ceremony a couple of days prior. The Academy also threw some shots too though, having her come out on stage to the song "Beggin'" by Eurovision winners Måneskin.
There were come cute fashion moments
After finishing work on his hot Wonka movie, Timothée Chalamet turned up to the esteemed Hollywood event shirtless in a lace-y cropped Louis Vuitton blazer. Naturally, we had some thought on the sexy af look and you can read them here. While the slutty-schoolwear style has been everywhere thanks to that Miu Miu set, Zendaya' s Valentino look served sexy office couture with her Sharon Stone-esque shirt and sparkly silver maxi skirt. There was also a lot of baby pink á la Zoë Kravitz and Lily James and sultry red from Tracee Ellis Ross and Ariana DeBose. One of our favourite looks came from Megan Thee Stallion though. Not even nominated for an award, the iconic artist and recent college graduate showed up in a stunning Gaurav Gupta oceanic blue gown with petals of lace in the train. Shout out to Uma Thurman in Bottega, too!
The Twitter-voted awards said nerd rights
Usually we say that Twitter is dominated by the girls, gays and theys, all posting silly little thirst traps and unhinged takes on pop culture. It seems though nerd Twitter dominated the voting for the fan-chosen awards during this year's Academy Awards. Following on from the cancelled "Popular Film" audience-voted category in 2018, the 2022 ceremony saw fans vote for their favourite "Cheer Moment" in cinematic history as well as the "Oscar Fan Favourite" across all movies out this year.
Five cheer moments were picked, mainly from Marvel and DC comic movies (yawn!). There was also a nod to Keanu Reeves' backbending, bullet-avoiding aerobics in The Matrix (1999) and Jennifer Hudson's rendition of "And I Am Telling You I'm Not Going" in Dreamgirls (2006), both worthy winners. Though the Spider-Man orgy movie that came out in late 2021 was a frontrunner for the Oscar Fan Favourite award, it eventually went to Zack Snyder's zombie heist movie Army of the Dead (2021). We guess it could have been worse – the winner was almost the deranged Camila Cabello and James Corden hate-crime-of-a-movie, Cinderella.