Beabadoobee takes us BTS on the set of her new music video
From her forthcoming album 'Beatopia', Bea breaks down 'Talk' and teases what's to come.
Photography Tommy Davis
A young woman stands in the centre of a light-up dancefloor, a sunburst Fender slung across her body over a glitter minidress. She's surrounded by three band members and a cluster of oversized red-capped mushrooms. No, you're not dreaming. This is "Talk" and you're about to lose yourself in Beabadoobee's new era. For those that missed it, just last week the 21-year-old London musician announced Beatopia – "the name of my record :) Jacob and I went a bit crazy making it", she revealed – alongside photographs of her and guitarist Jacob Bugden in front of a giant billboard bearing the project's hand-scrawled name.
Bea's debut album, Fake It Flowers, came out in late 2020 and was swiftly followed by 2021's Our Extended Play, an EP made in collaboration with The 1975 that explored her reluctance to grow up, a tendency to seek validation in others and a preoccupation with unhealthy vices. "There's a lot of learning and self-growth there," she told us at the time, before suggesting its more experimental sounds marked something of a bridge between albums one and two. This period of personal and artistic growth clearly continued, and out of it comes her second record.
Our first glimpse of Beatopia? The just-dropped lead single "Talk" — all late night make-out sessions and big nights out on a Tuesday — along with its playful music video, directed by Alexandra Leese and Luke Casey. By the time the first chorus ends, we pan out from Bea and the band to see they're joined by an enthusiastic crowd of their most fashionable friends and fans. Cue crowdsurfing, fisheye shots and the ultimate Top of the Pops performance from the future.
Wish you could've been on set? Head behind the scenes through the lens of Bea's go-to photographer Tommy Davis as we discover everything you need to know about "Talk", Beatopia and Bea's experience taking shrooms for the first time.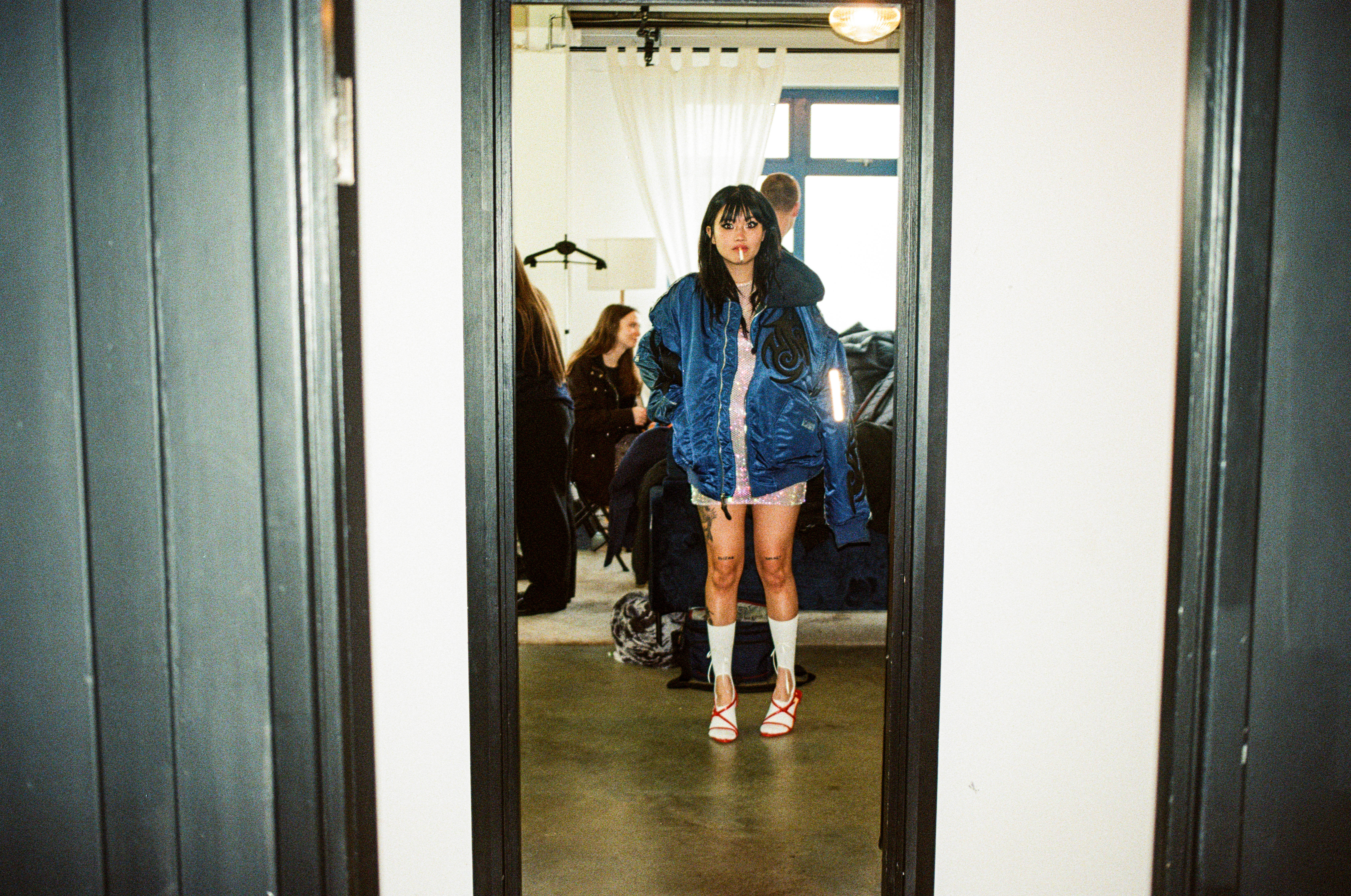 What's "Talk" all about then? I was obsessed with Tuesday because I thought it was the best night to go out, not too much chaos but just enough to have a good time. More generally, it's about doing things that aren't necessarily healthy or great for you but you can't help it and there's no harm in having a bit of fun. It's like that unavoidable feeling that you get – you can't get rid of it and you know it's bad, but you love it really and it's whatever, so you do it anyway.
**How about the music video? What was the big plan there?
**I just wanted to make a video where everyone was involved and just to basically have loads of fun with my band and with a crowd of fans. Alexandra Leese and Luke Casey are directors I'd worked with last year on a thing for Marc Jacobs and I knew straight away that I really wanted to work with them for Beatopia, I knew they would take everything in my head and make it real life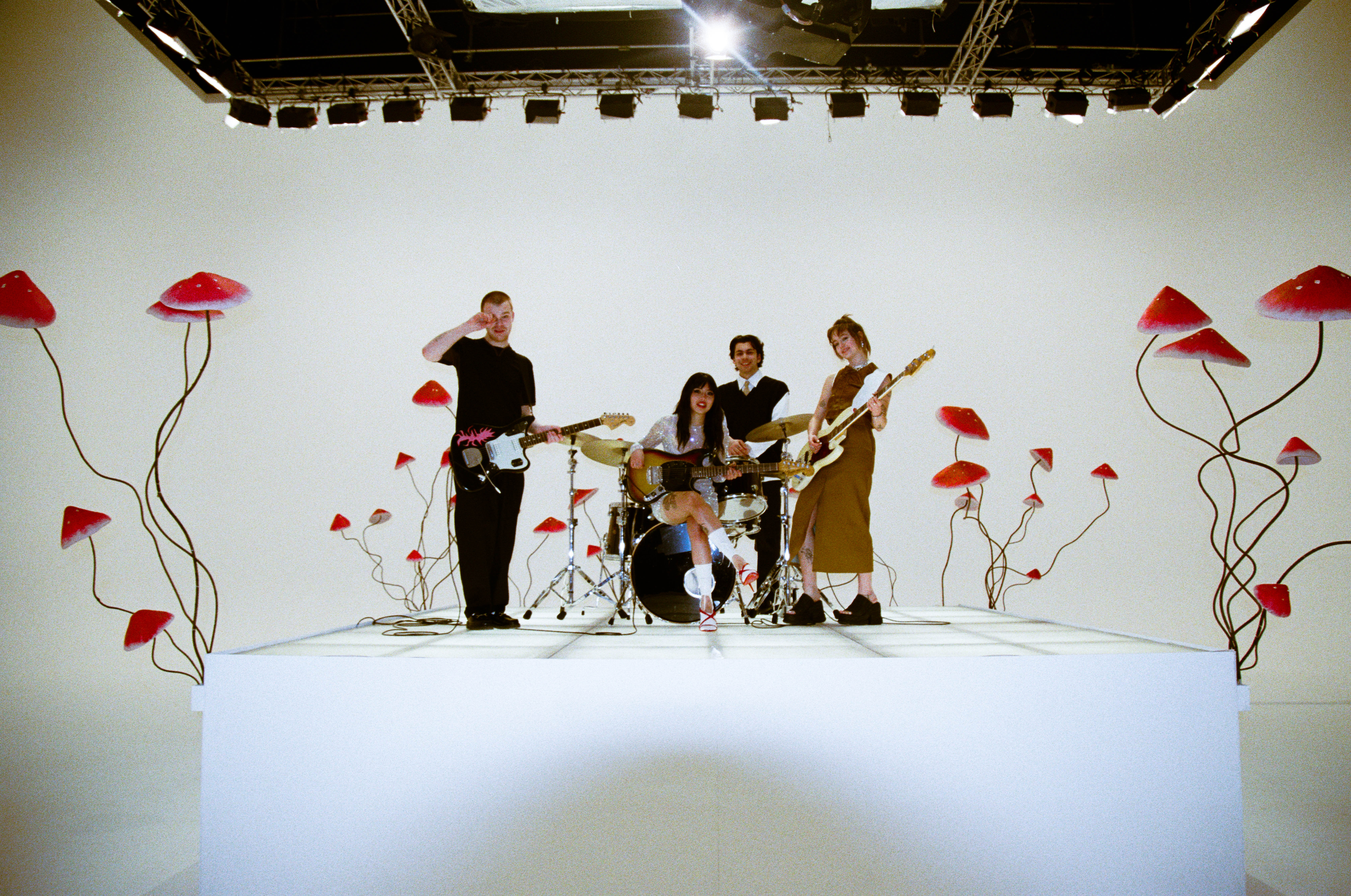 So who're the lucky audience members? We put out an open casting call and they were all kids that saw my Instagram story asking people to audition!
**And what's a stand-out memory from the shoot?
**The boy that had brought a bottle of gin with him.
Why the mushrooms? Mushrooms look cute! I like the mystery behind them and how there are so many different ones, ones you can trip with and ones you eat normally. The mushrooms in the "Talk" set allude to the next song I'm releasing, that I wrote when I took shrooms for the first time. I also want Beatopia to feel like a massive trip.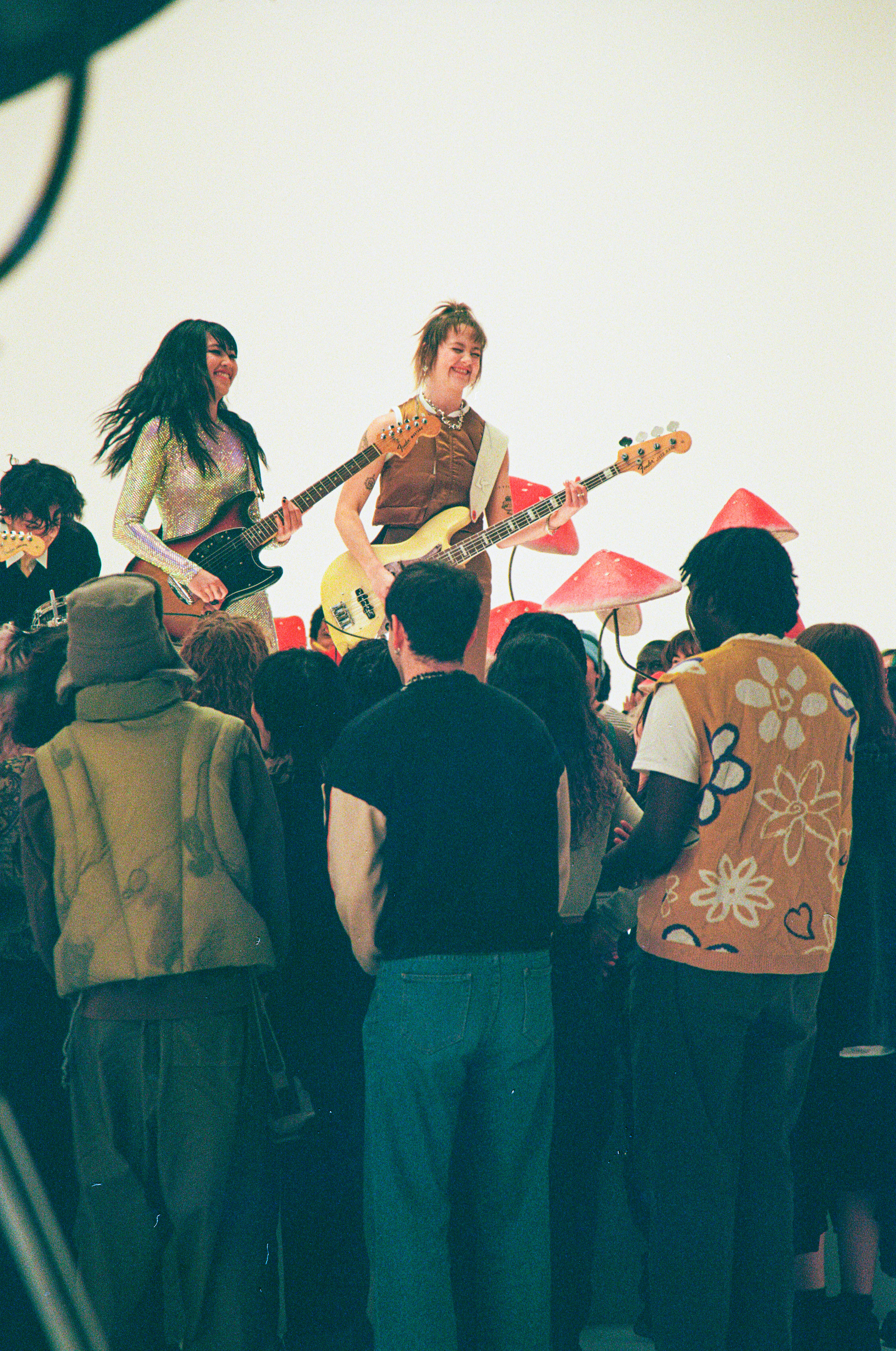 Crowd surfing in a minidress… would you recommend? Ha, it's fun for a bit but can get a bit awkward.
When and where did you last go out on a Tuesday? Camden.
**What can you tell us about the illustrations that appear in the video?
**The illustrations are from the album cover! This amazing artist called Dasha (@shabalaparabala) made it and all the little characters represent different parts of me.
This is our first look at Beatopia**. What else can we expect from it?
**A full on dream world!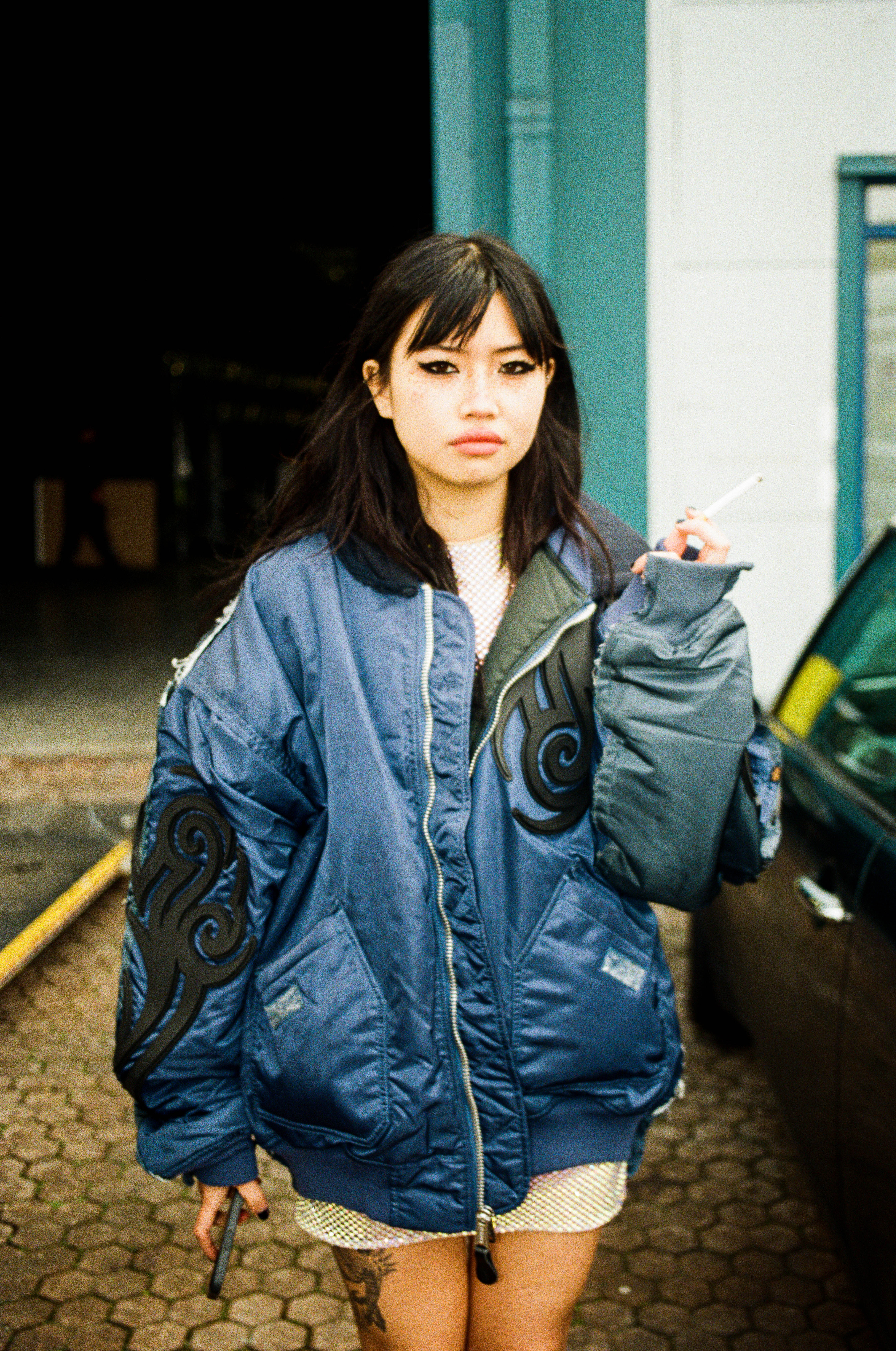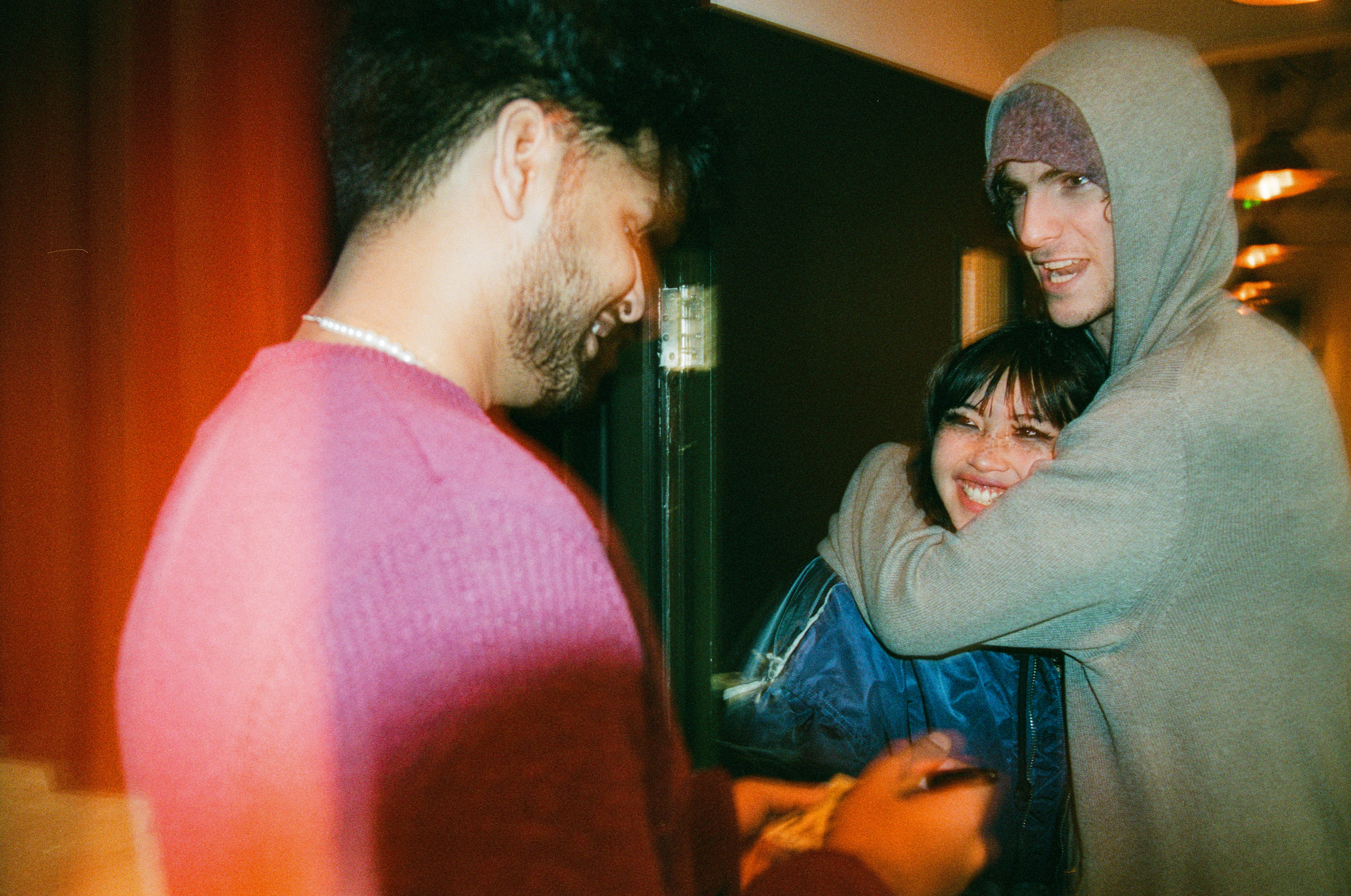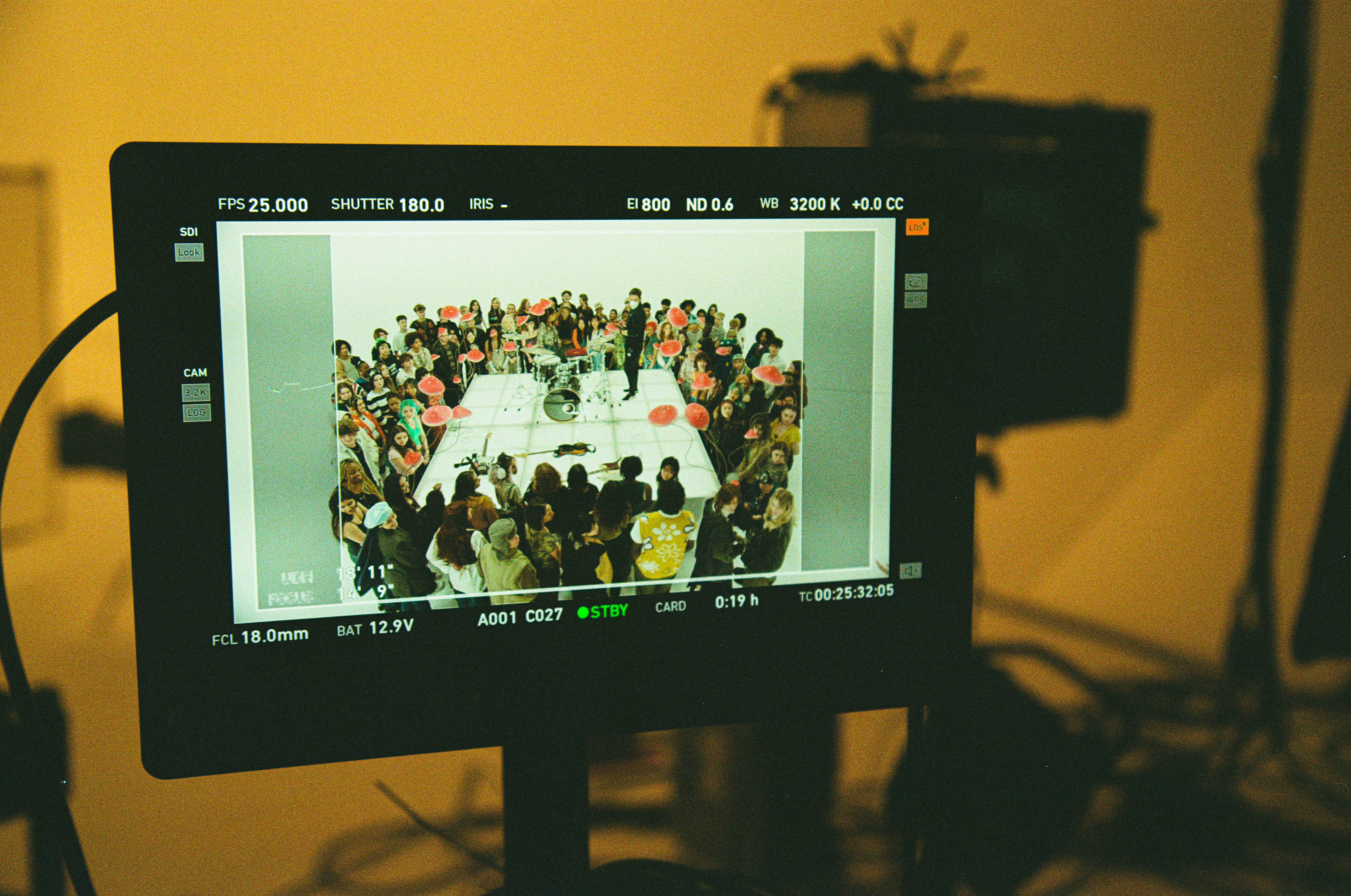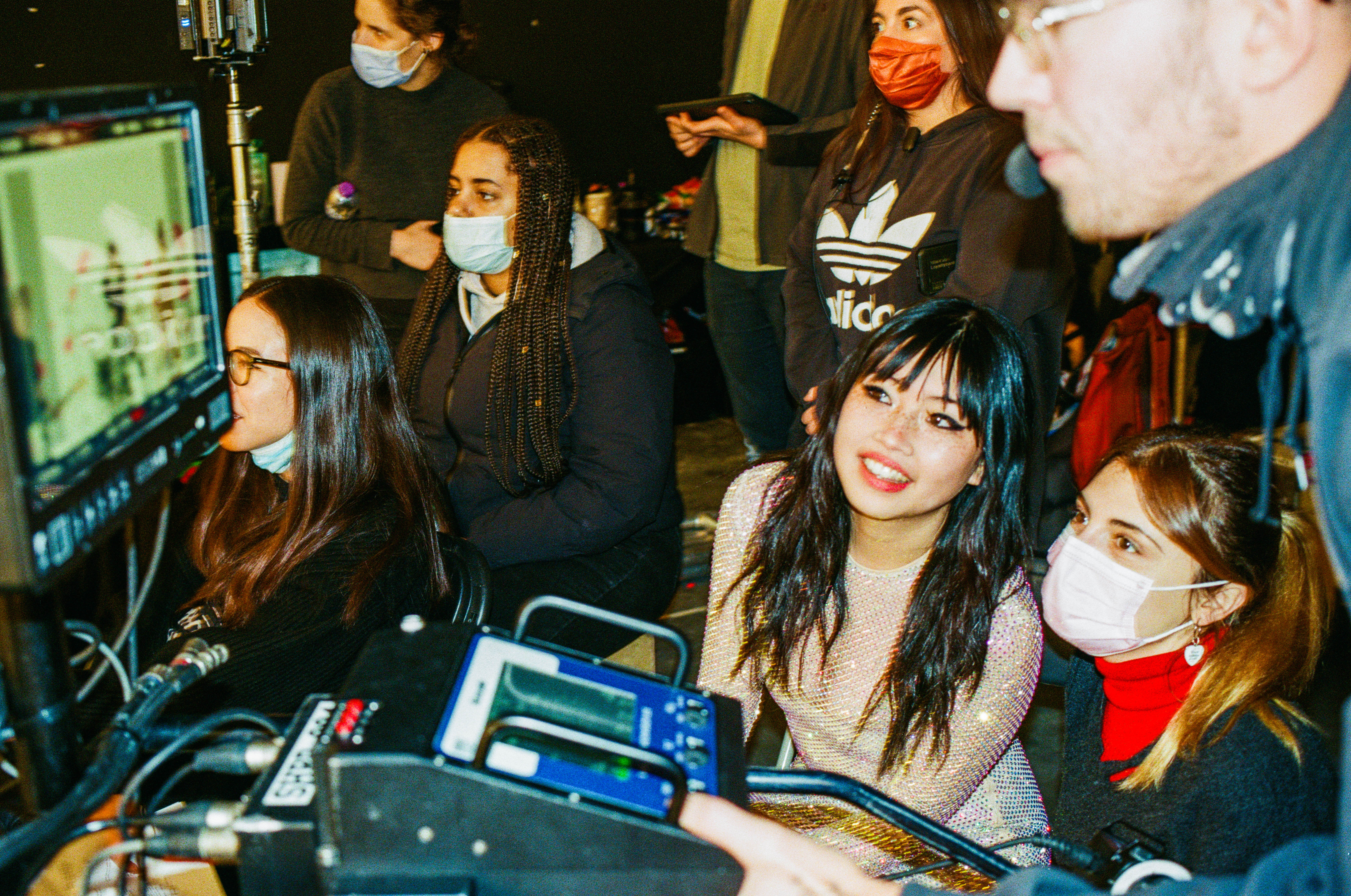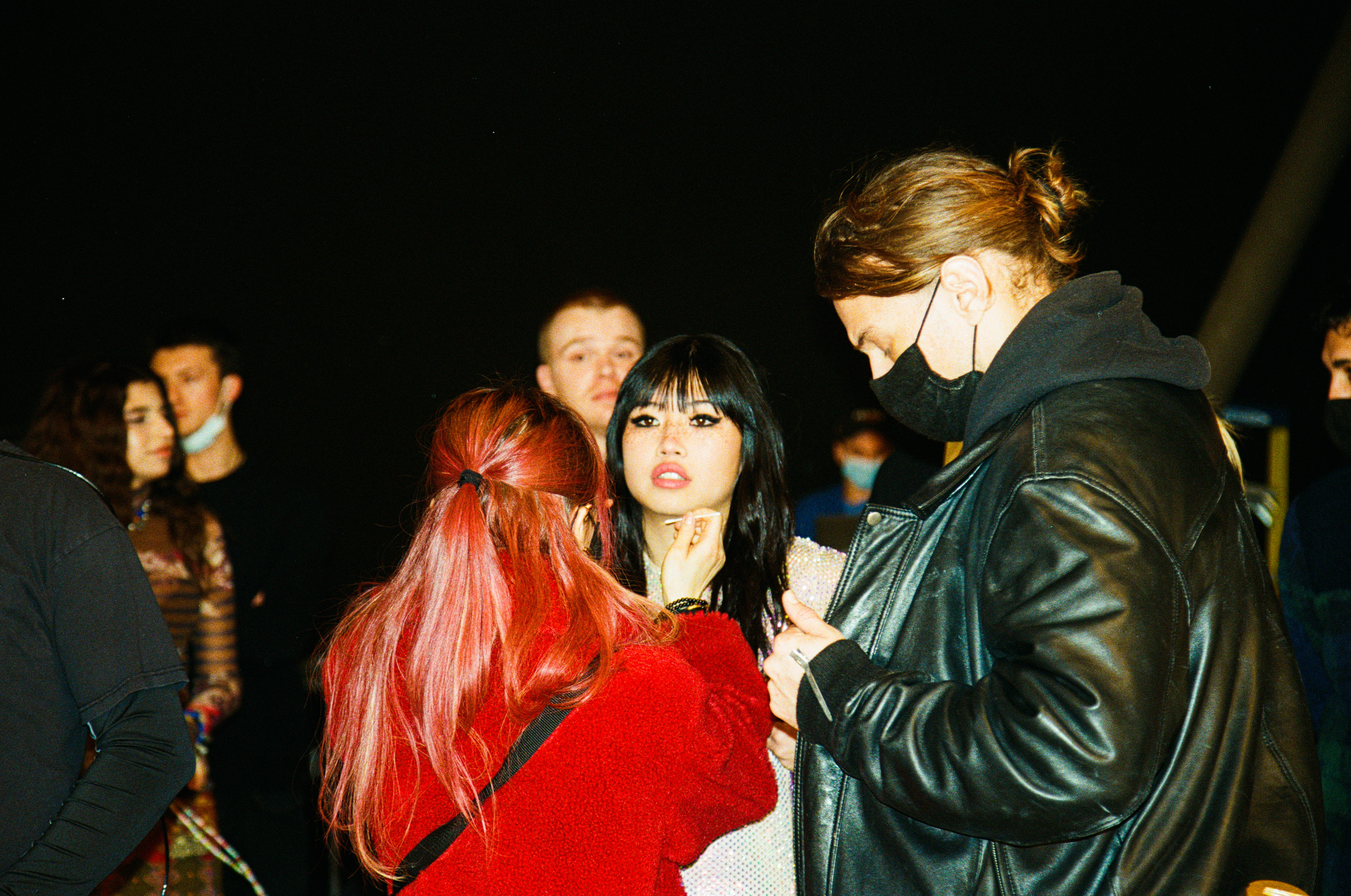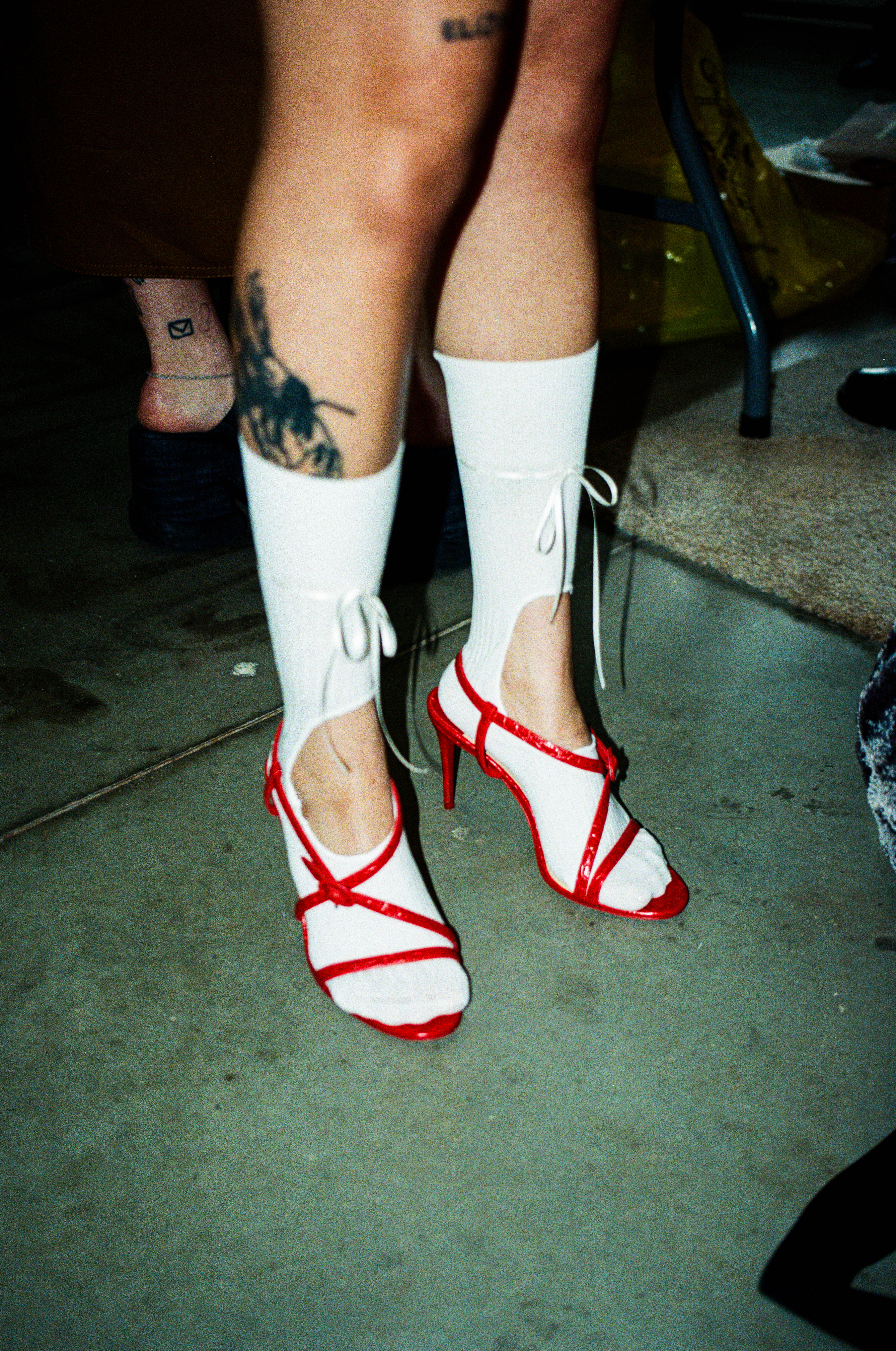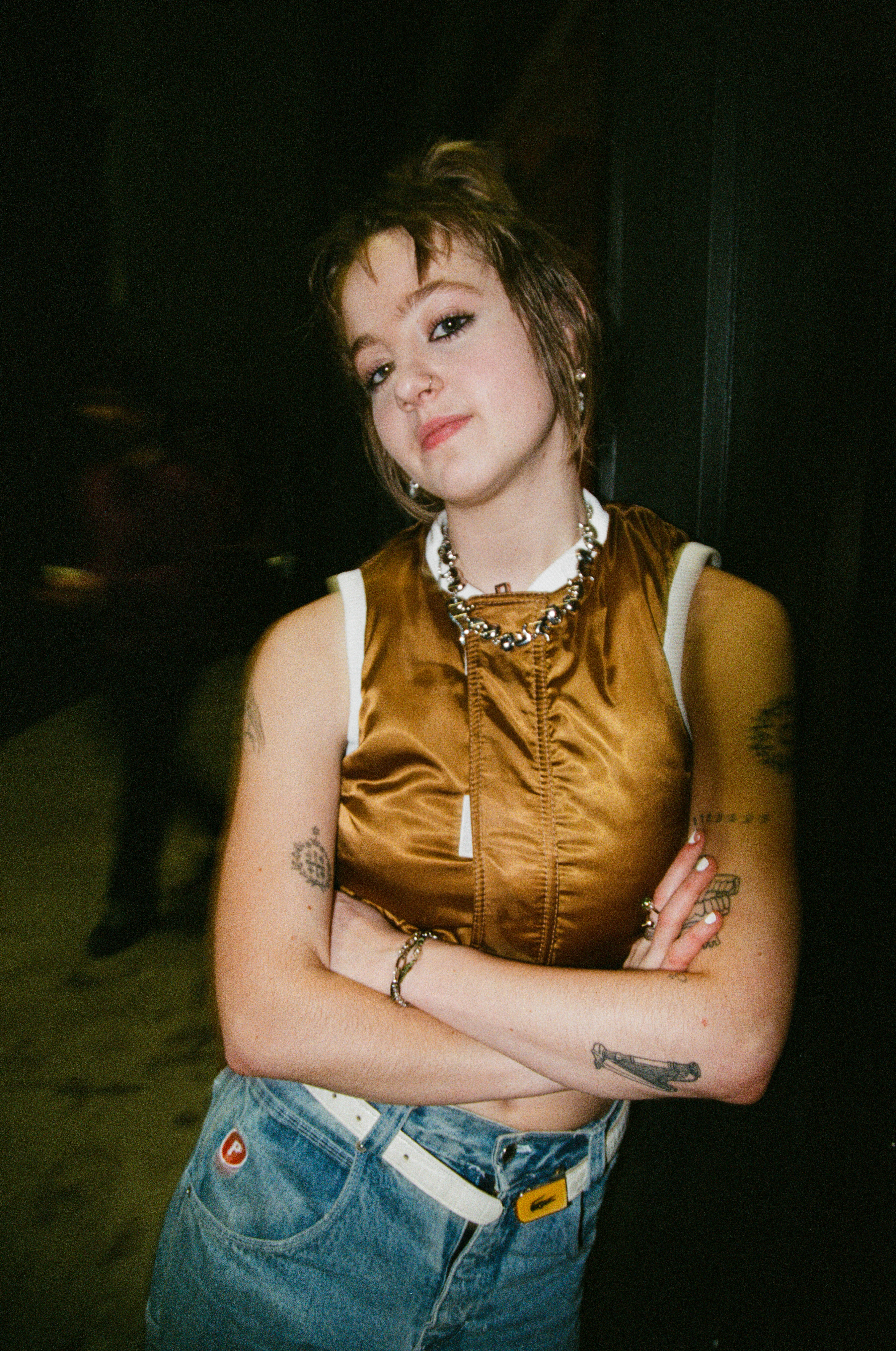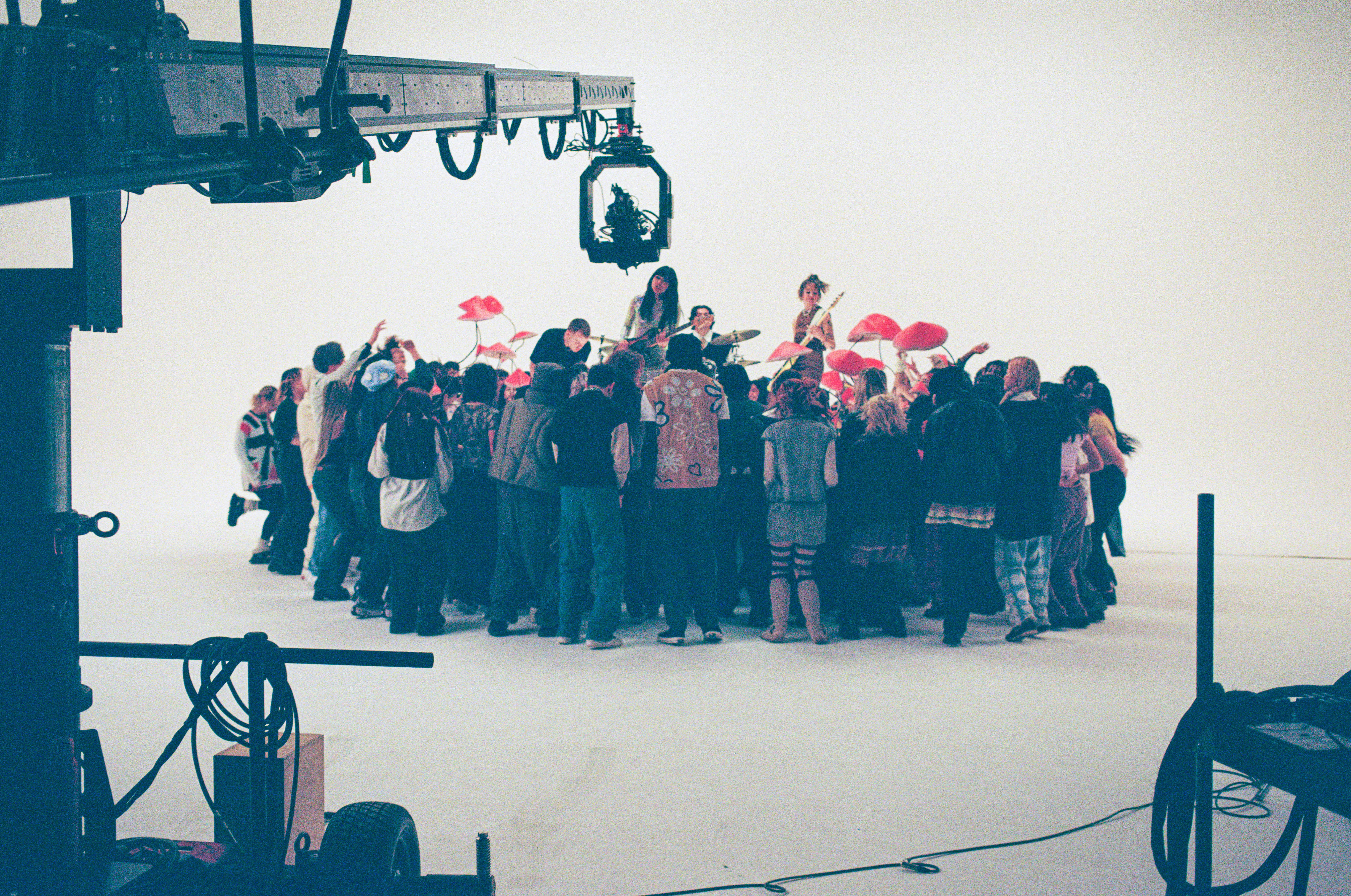 Tagged: