Mosh pit during our beloved Mateo Williams benefit show who passed in June 2021.
Photographing New York's wild alternative punk shows and raves
Destiny Mata's 'The Way We Were' captures a decade of anarchy in Latino, Black and Asian punk circles.
Mosh pit during our beloved Mateo Williams benefit show who passed in June 2021.
When subcultures go above ground, they often lose their edge. They become disposable fodder for pop culture, softened by the siren call of money, fame and success. But not punk. For more than half a century, punk has maintained its do-or-die, DIY roots, going worldwide without ever having to worry about a Billboard chart. From the very beginning, Black and Latino cultures have played a pivotal role in punk with groundbreaking artists like Death, Bad Brains, Alice Bag, and Vaginal Davis — although they rarely get the recognition they deserve.
Growing up in 1990s New York, Mexican-American photographer and filmmaker Destiny Mata spent her formative years in Manhattan's Greenwich Village and the Lower East Side. It was her aunt, a fashion photographer, who instilled in her a lifelong love of photography and punk. Destiny remembers walking home from school as a middle schooler, taking in the sights along St. Mark's Place and playing in Tompkins Square Park, long before the East Village was gentrified.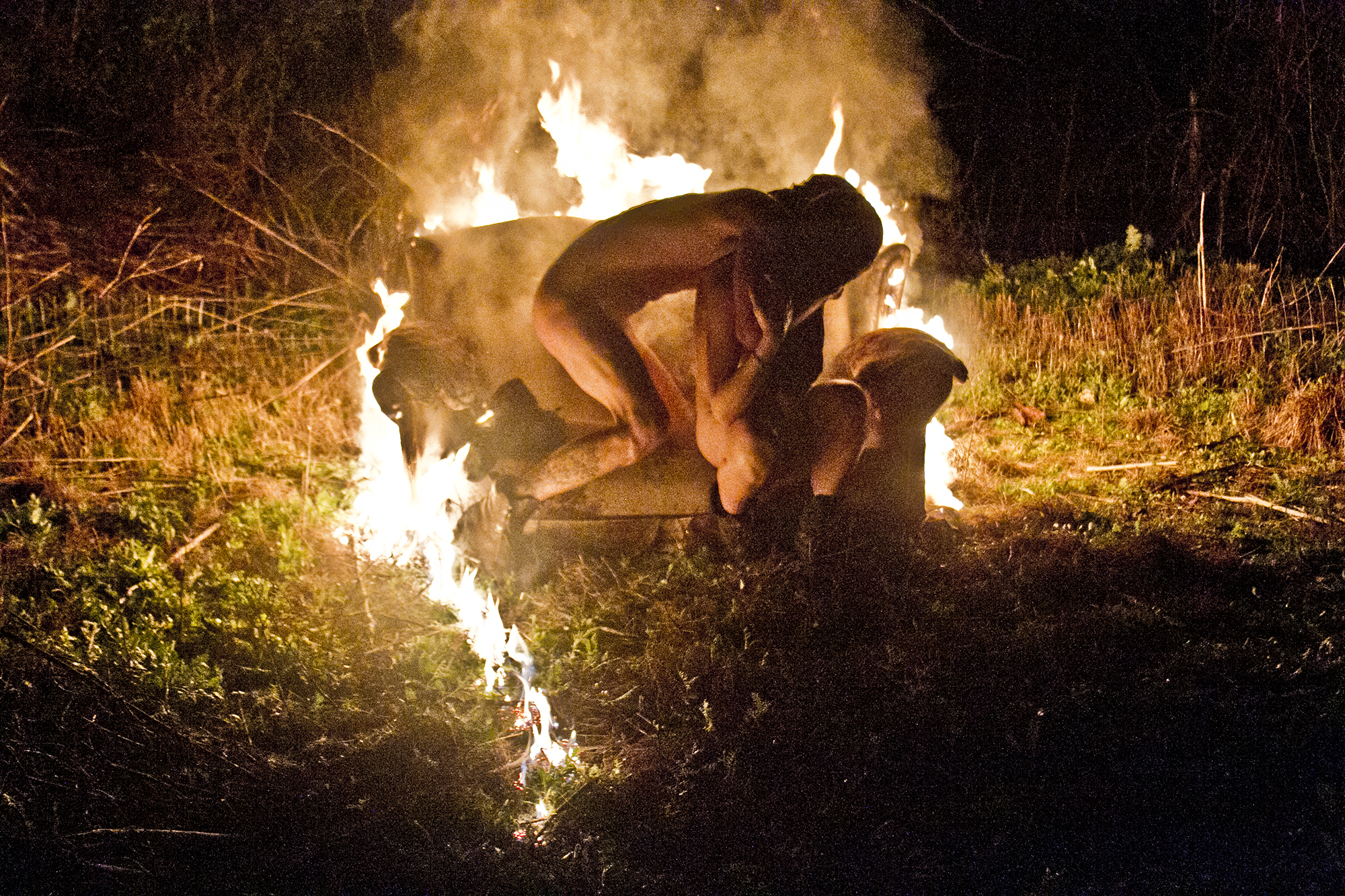 After her best friend started a punk band, Destiny became their photographer, travelling to shows up in the Bronx or in local venues like ABC No Rio and the Knitting Factory. "I've just been living life and wherever it takes me, I end up getting photographs," Destiny says. "It's always an adventure."
By 2014, Destiny was in her late 20s and working as Director of Photography Programs at the Lower East Side Girls Club. The grind of work-life had her in a rut — going to work and then going home, only to do it all over again the next day. She stopped going to shows until the day a friend invited her to a Punx of Color show in a Brooklyn basement.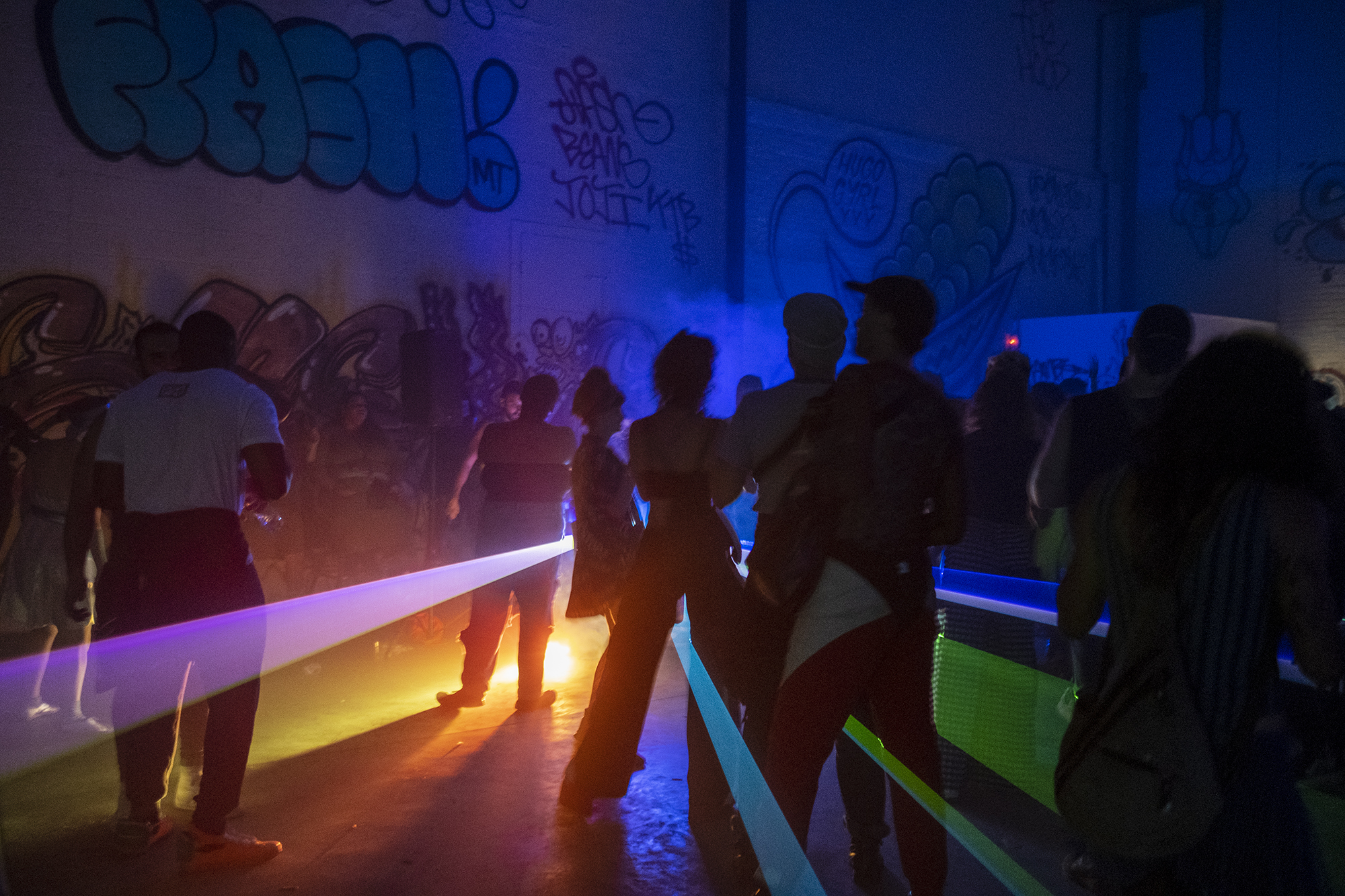 "It was magical," Destiny says. "There were Latino, Black and Asian punks from so many different walks of life. It was a dream show. I found this space where a group of artists, musicians and organisers look like me for the first time, and I was like, wow, how can that be? It was a punk show that brought us together. That's where I found my community of friends and extended family."
As a teenager in New York's then-predominantly white punk scene, Destiny rarely saw other Latinos at shows and always felt unsafe dancing in the mosh pits. But once she found Punx of Color, she enjoyed a newfound sense of belonging. "It brought me into this scene I knew nothing about," Destiny says. "That became my therapy after work."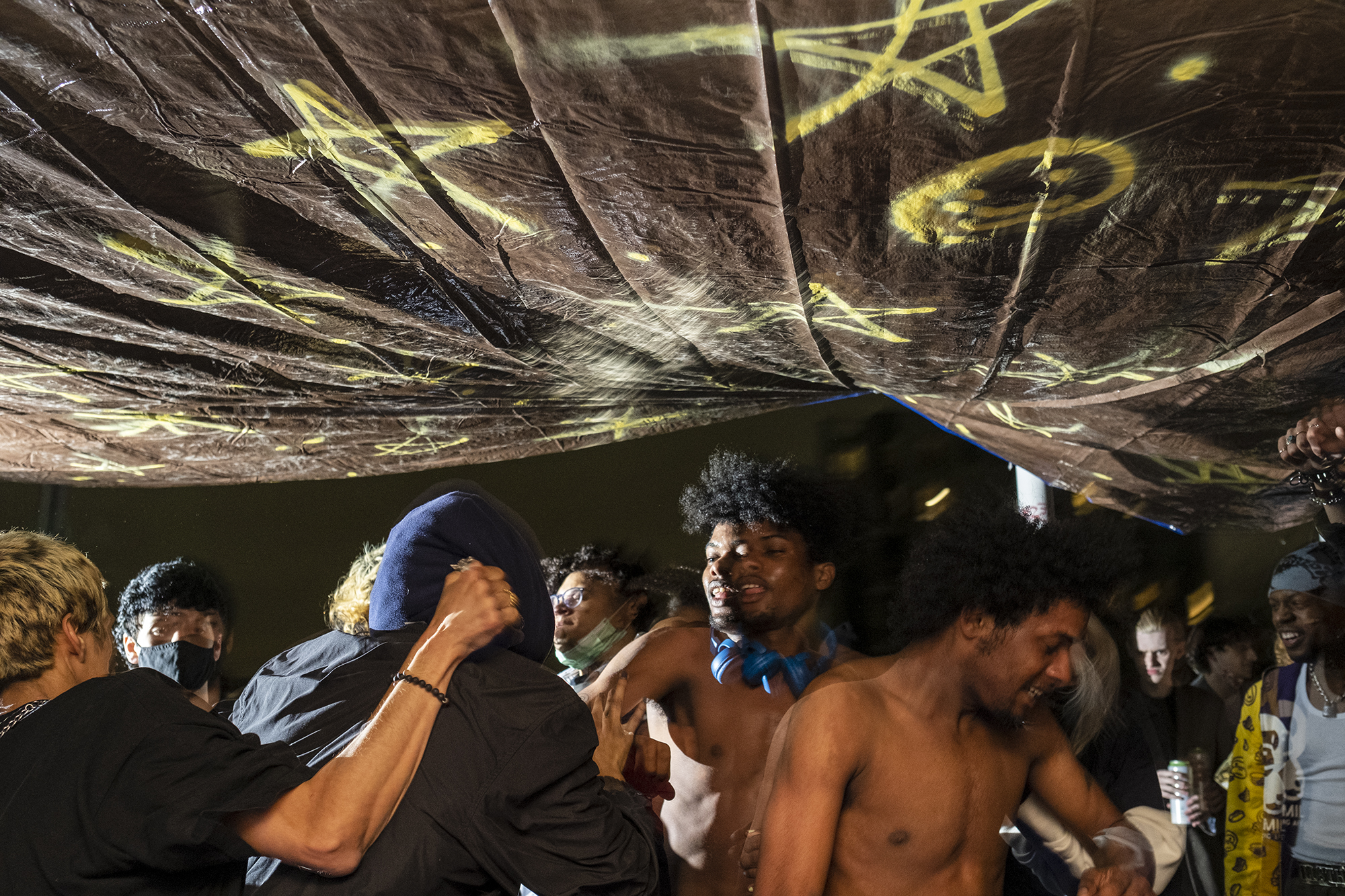 Travelling across all five boroughs, Destiny began to connect with different collectives, including Silent Barn, Hydr0punk, No Flowers for YT Powers, Odiosas, and BASURA, who often used their shows to support community-focused collective actions. "Hydr0punk in the Bronx was very political; they were fighting against gentrification, creating benefit shows in organisers' backyards, and feeding the homeless on weekends."
"Monica Flores is one of the founders of Hydr0punk, and she is a great spirit. She brought people together and motivated everyone. They raised money to rent a space in the Bronx where artists could show their work. She was literally giving back to the community. I wish they were still together."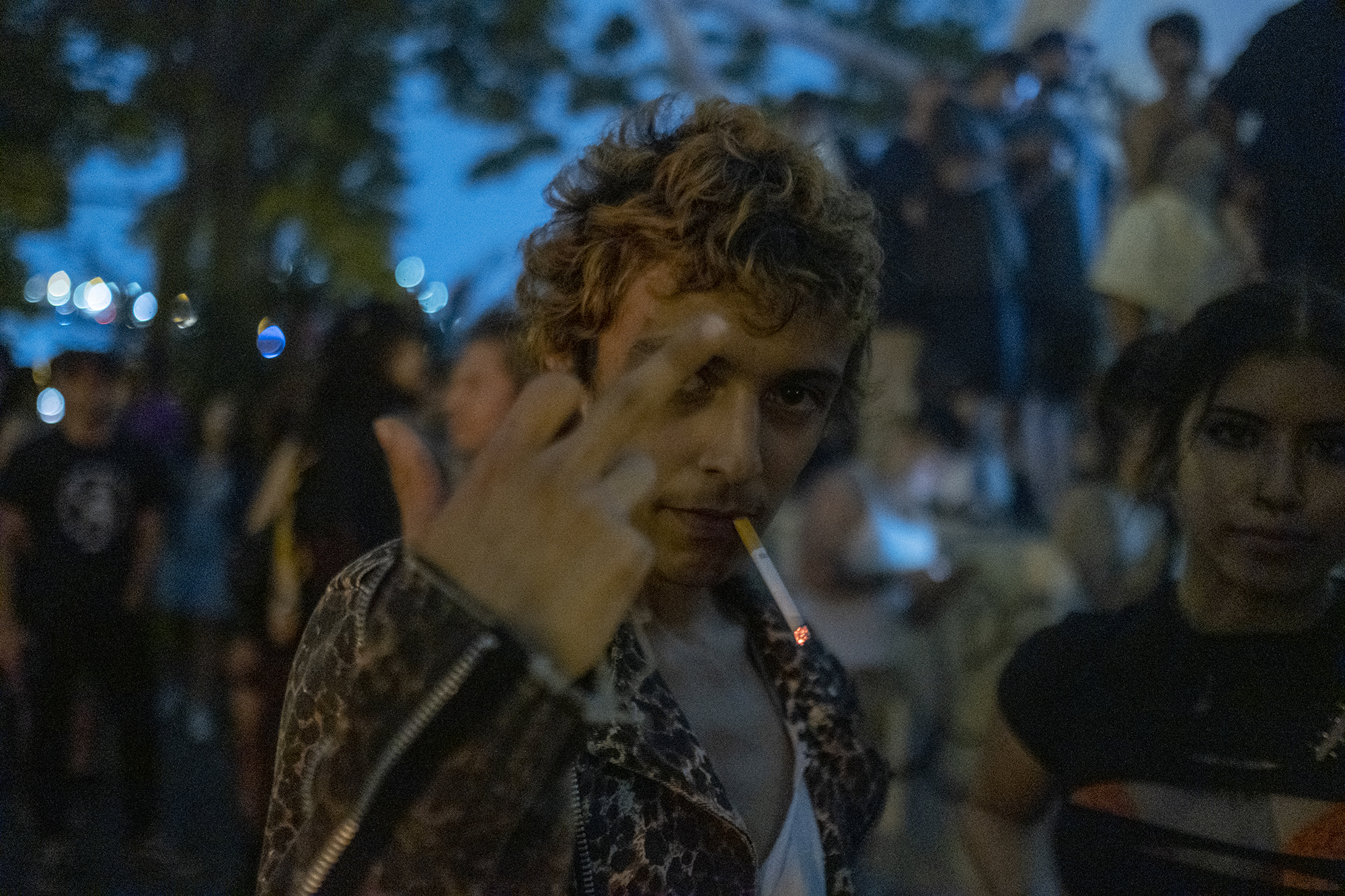 Although a lot of the collectives have since disbanded, Destiny explains how the groundwork they laid continues to inspire a new generation. "I've immersed myself in this since 2014 and gotten to witness these kids grow up," she says. "I met Posterboy 2000 at a show when he was 16. He was a shy kid in the corner, and now he has a whole following and is playing all these shows. It's a beautiful thing to see the evolution of an artist, to be there, to support them, and document their journey."
The pandemic may have brought some aspects of the scene to an end, but in true DIY fashion, it has continued to evolve and grow — particularly with the resurgence of live music in public spaces. "Over the summer, I could see the communities coming back to life and taking over the streets with pop up shows," she says. "I also went to a rave for the first time."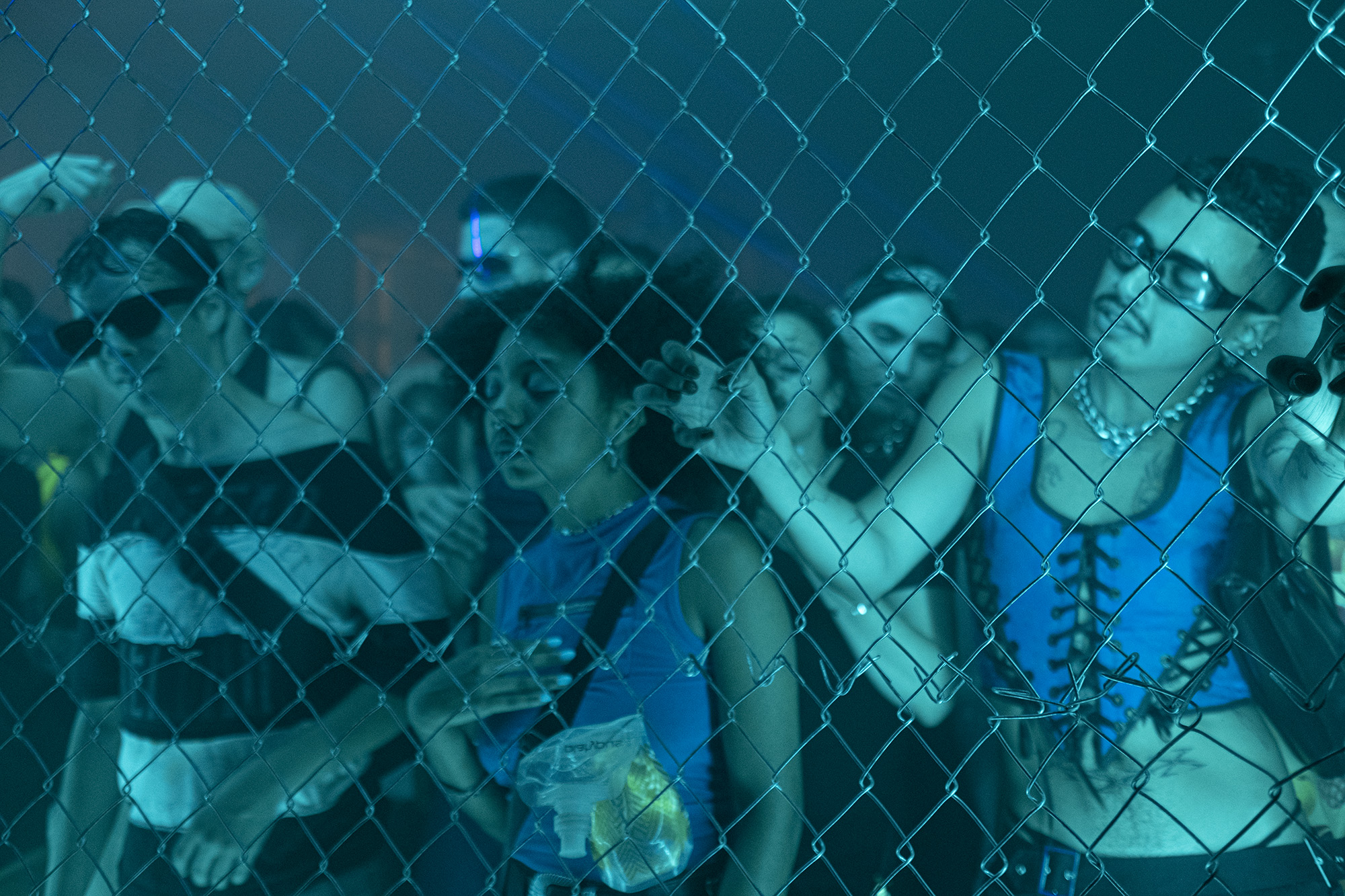 On assignment to cover nightlife for The New York Times during summer 2021, Destiny had carte blanche to focus on any area she liked. "I kept seeing all these raves happening during the pandemic, and once I was vaccinated, I felt comfortable going," she says. "I follow a local DJ named Pauli Cakes, and they were DJing a rave in my neighbourhood at the Sugar Hill Supper Club, so I decided to check it out."
Like the punk shows, the rave was also a community-based benefit for artists, organised in conjunction with the queer platform, Community Bread. "It was magical," Destiny remembers. "I stepped in and felt like I travelled back in time. It was like the 1970s: lasers, mirrors, carpets, and completely dark. I was going through these different rooms looking for Pauli Cakes, and found them surrounded by this chain link fence you would see on the playground. I hung out there watching everyone, and it was surreal."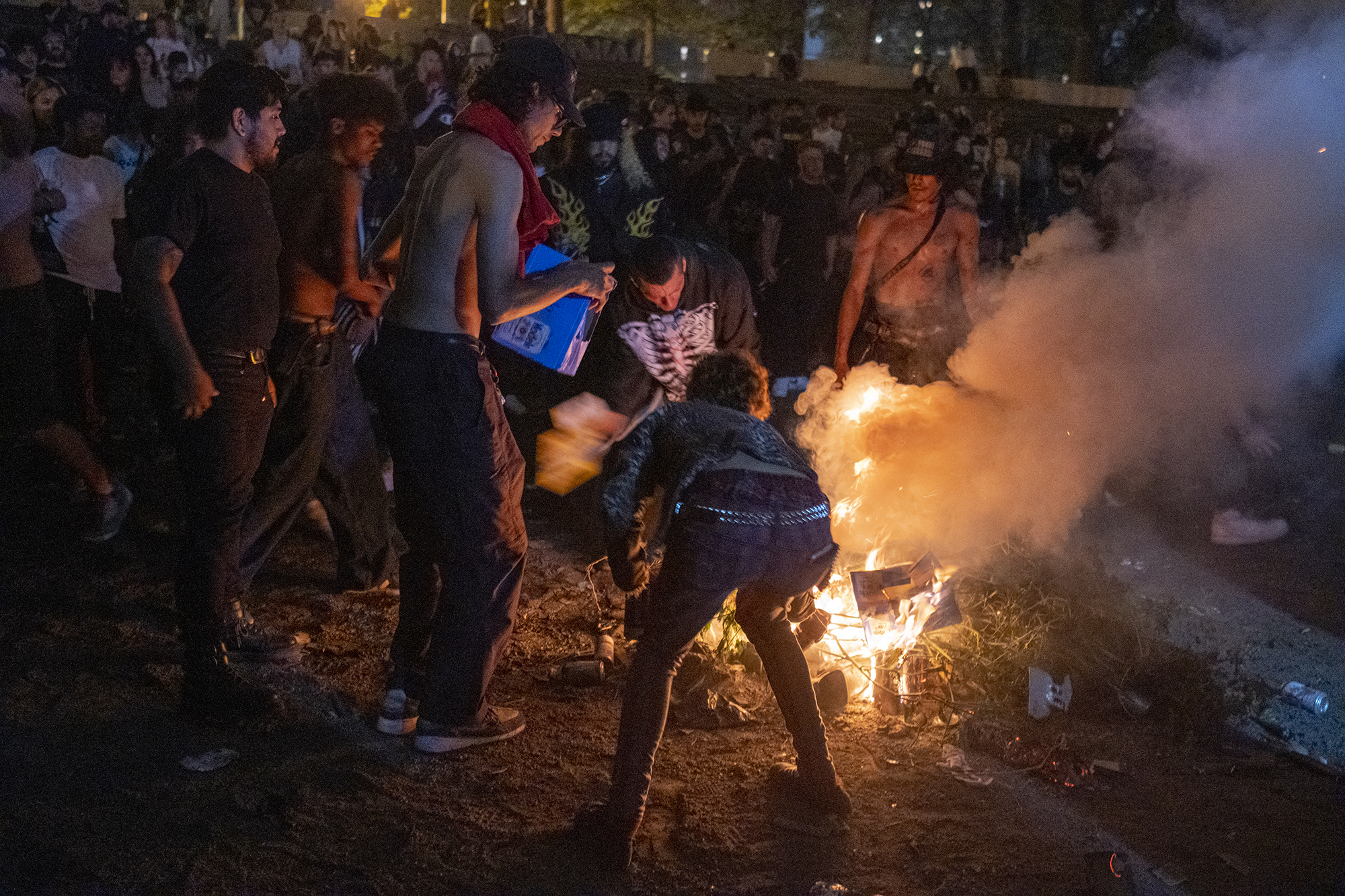 Although the punk and rave vibes are different, the spirit was the same. "It wasn't just a show or a rave; it was about mutual aid," Destiny explains. "We're here to support our fellow artists and community. It's about going back to our roots and doing it yourself. That's in full effect now. If we don't have spaces, and can't be indoors, we're going to bring music to the street."
Destiny points to the photo made at a 2021 Dead City Punx show at the East River Park bandshell, which was demolished as one of the final acts of Mayor Bill De Blasio's misbegotten administration. "That was the last show I went to," she says. "A lot of these venues no longer exist. I went to shows in community gardens in Bushwick because if we don't have it, we're going to make our own space!"
'The Way We Were' is out now via Culture Crush Editions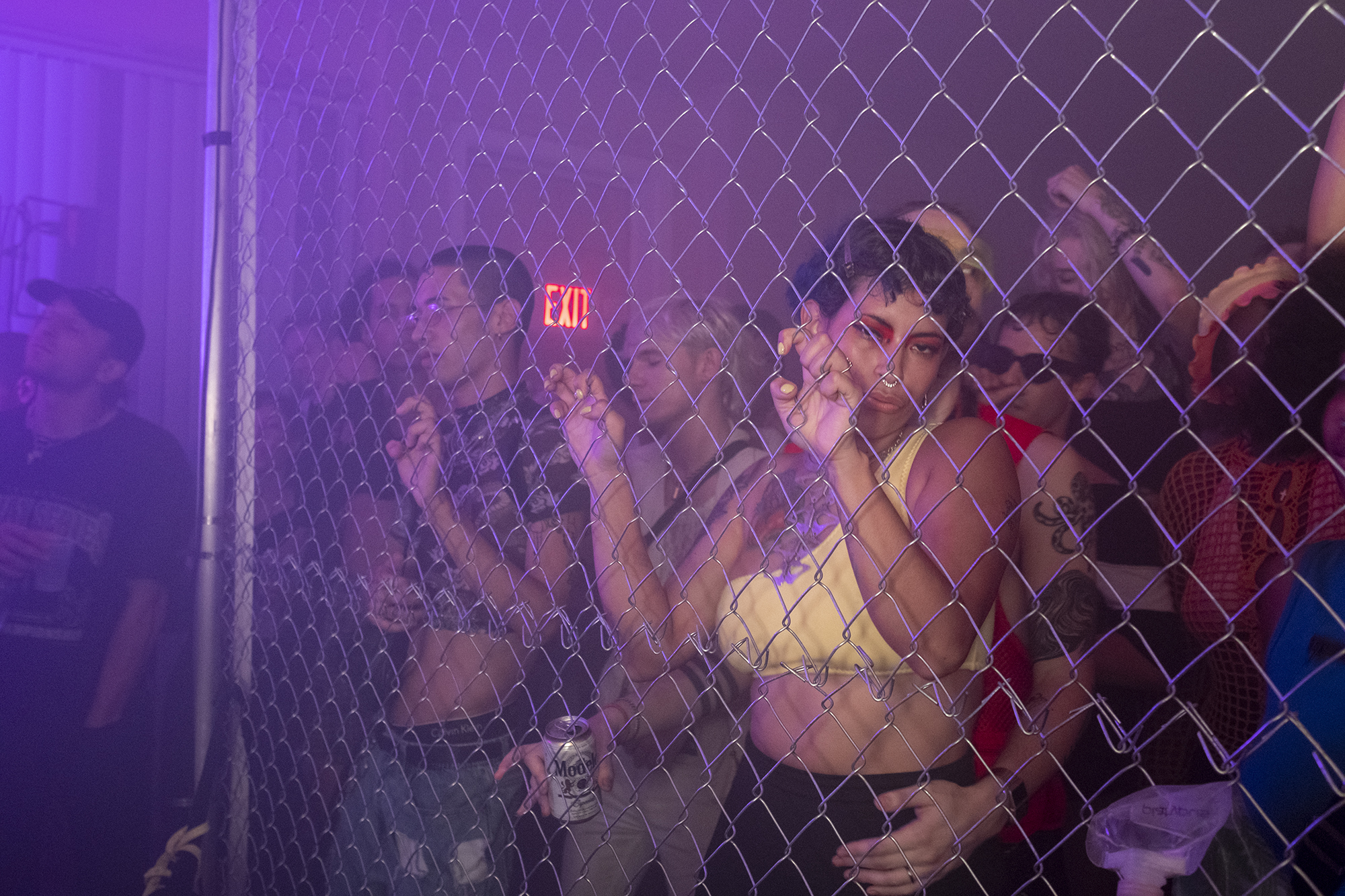 Credits
---
Photography Destiny Mata