The models at Chloé​ AW20 walked like they were wearing their own clothes
Natacha Ramsay-Levi -- and a host of her creative friends -- brought a relaxed, generous attitude to a Paris Fashion Week show that mixed reality with desirability.
|
28 February 2020, 10:55am
"What it is important to me is that Chloé is an attitude," explained Natacha Ramsay-Levi after her show on a dreary Thursday morning in Paris. "It's the ability to experience what it is to be a woman, how you can invent it and how you don't need to be fixed to one place and you can move between the lines." That statement rang true in her wide-ranging collection of versatile clothes that looked like the kind that women might actually want to wear. Lots of different kinds of women, in fact. There weren't any tenuous concepts or painfully restrictive items -- or one pervasive idea of the "Chloé girl".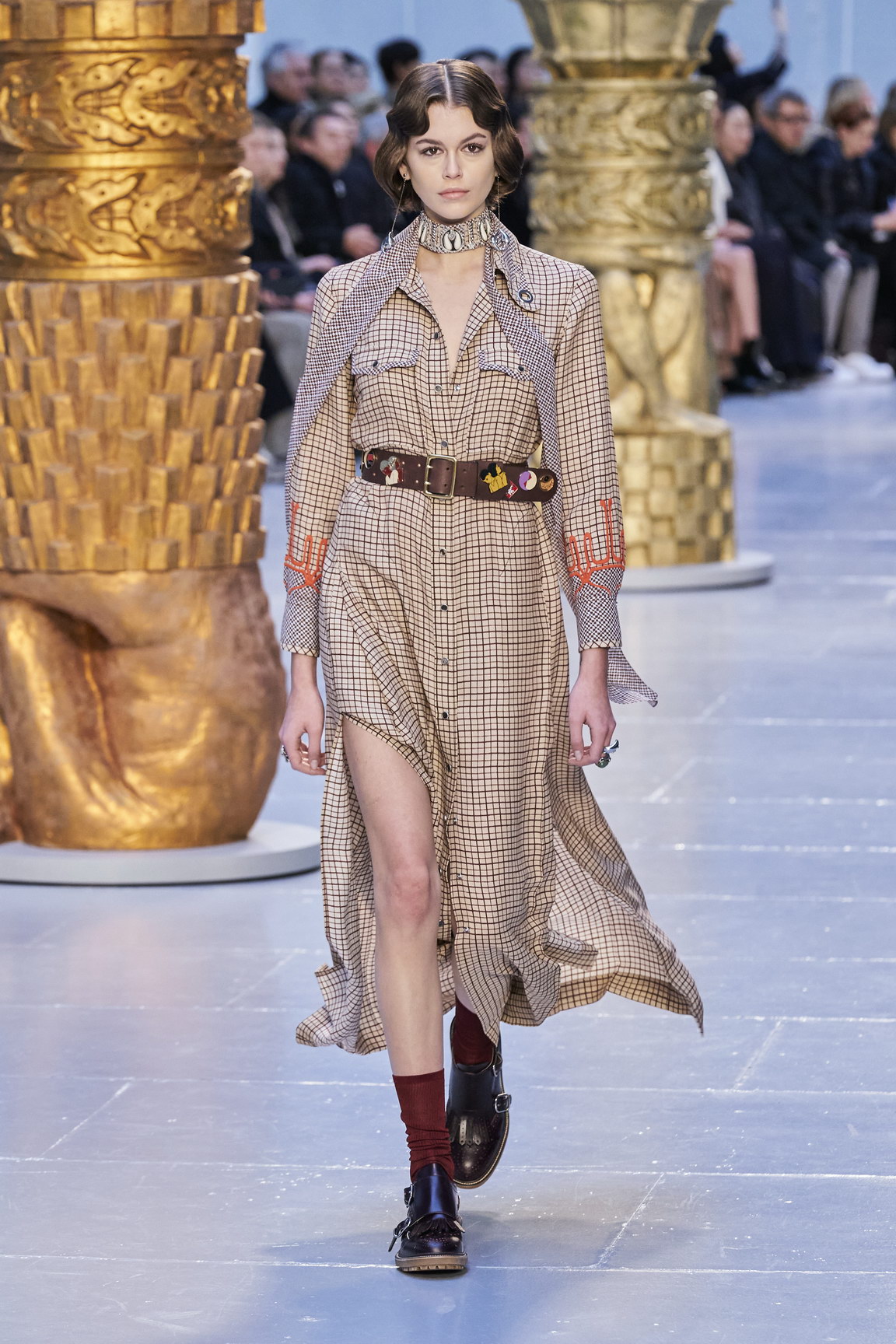 Instead, Natacha invited a group of creative women who inspire her to join her in the process of designing the collection. Marianne Faithful stepped into the house's universe, reciting 19th century poems in her baritone drawl for the show's soundtrack -- and bringing with her a wealth of 60s and 70s references. American artist Rita Ackermann provided prints from her archive, which were seamlessly incorporated into cotton shirts, mini bags and coat linings; her feminine figures becoming gold jewels. French sculptor Marion Verboom made the towering gold plinths that the mixture of models and non-models (again, artistic spirits who Natacha finds inspiring) trailed their way around as though they were visiting an exhibition on a Sunday afternoon.
The clothes had a girl-to-girl generosity, the kind of empathetic kindness that make you feel great -- and therefore look great. There was plenty of Katherine Hepburn-esque wide-leg tailoring: simple shirt dresses and cosy sweaters and a plethora of sharp-yet-cosy coats that came comfortably cinched by brown leather belts. One of the most striking things was how all of the women in the show looked incredibly relaxed. They all looked like themselves, in shoes and clothes they could walk in. It was almost as though they had stepped out in their own clothes. That's no mean feat. If anything, reality is one of the hardest things for a designer to evoke on a catwalk. But there was desirability, too. One of the poems that Natacha and Marianne selected for the singer to recite was Lord Byron's "She Walks In Beauty." It couldn't have been more fitting.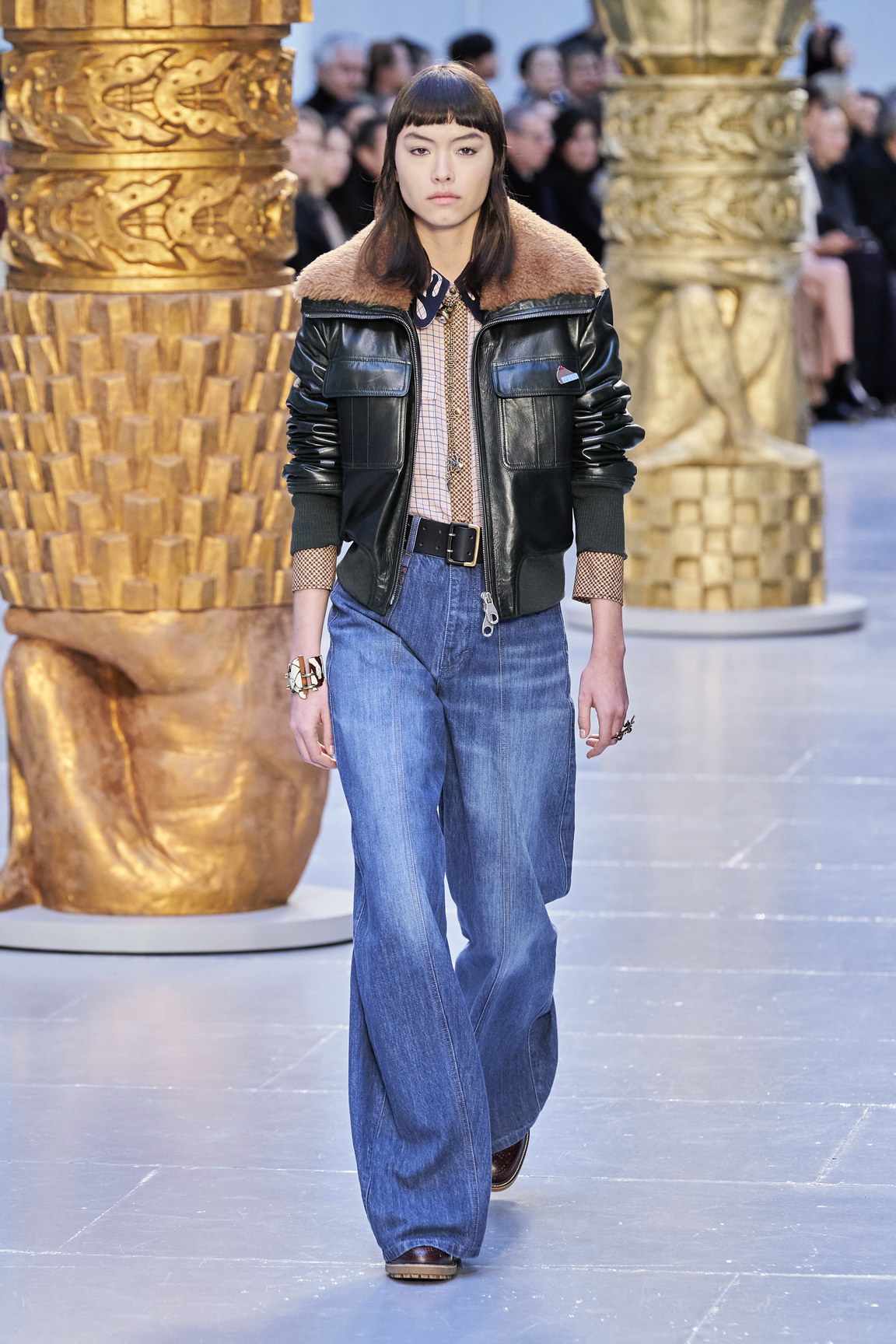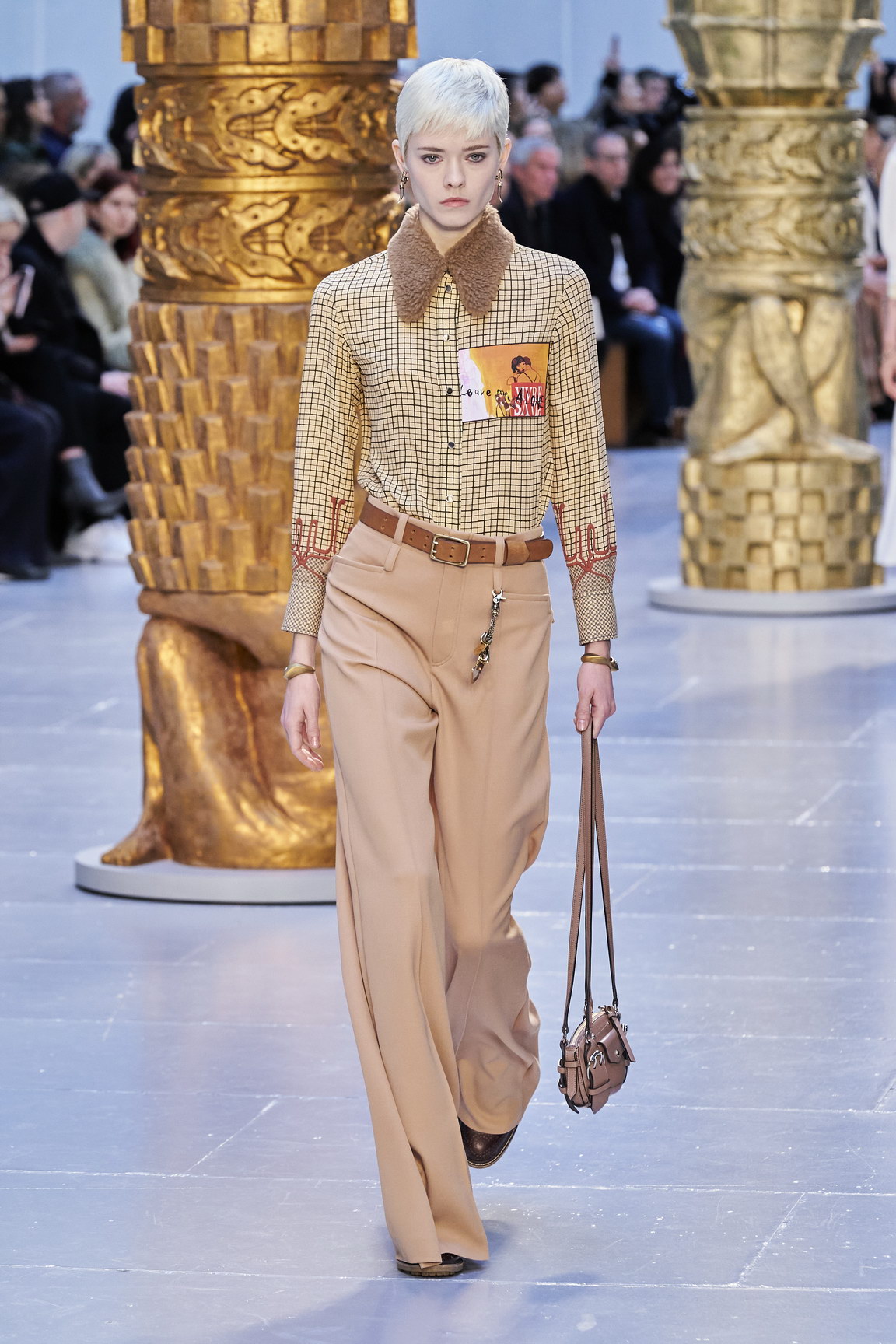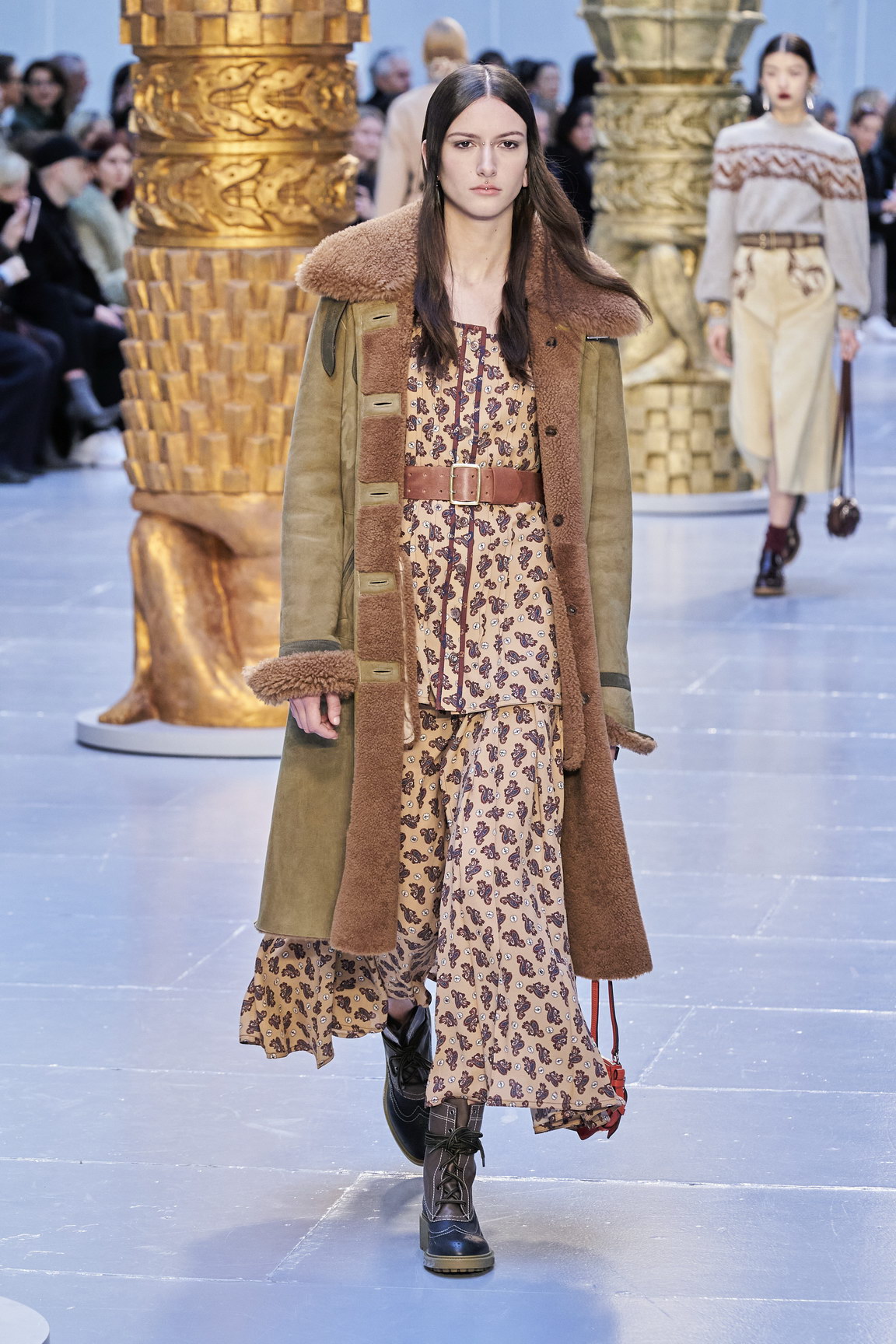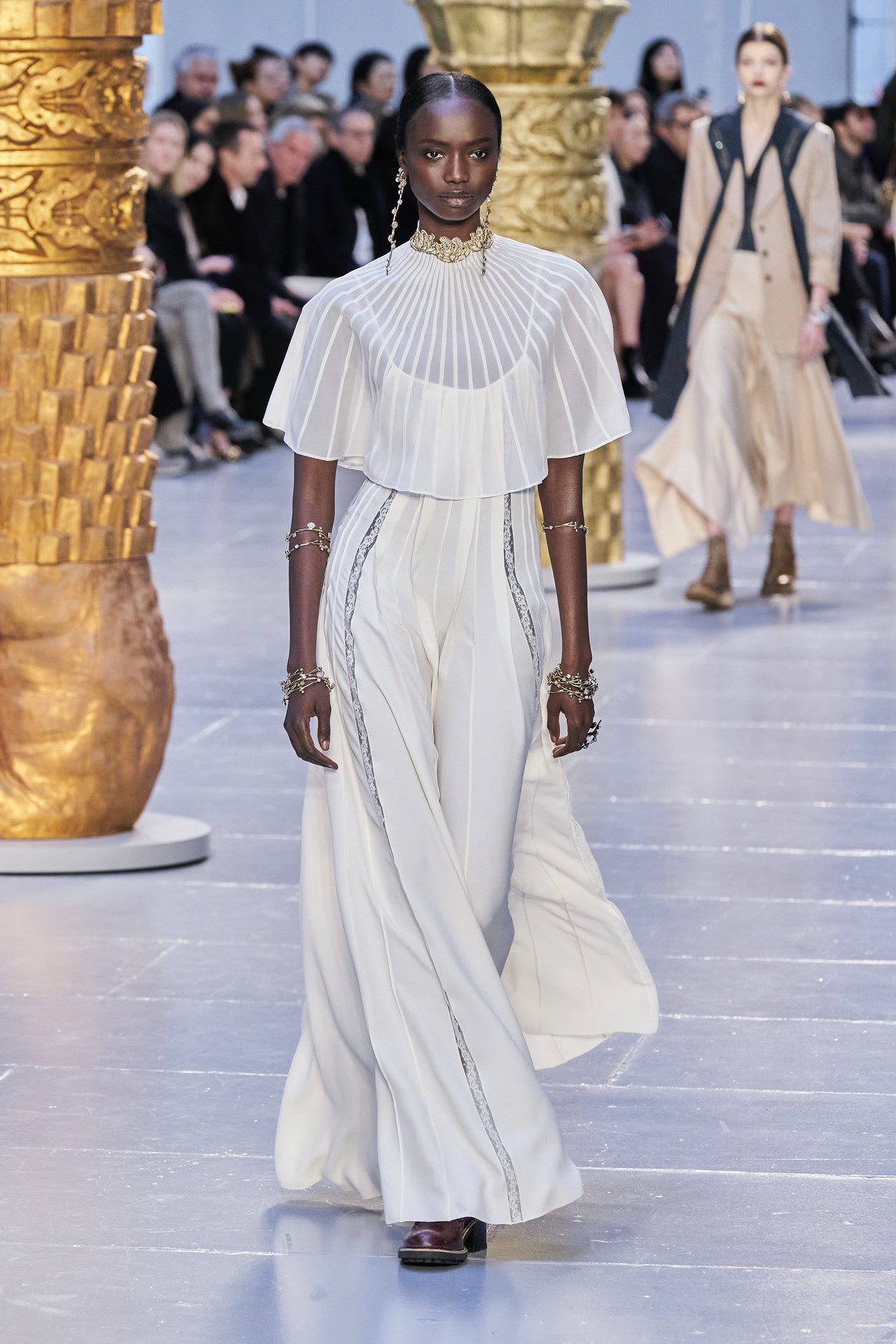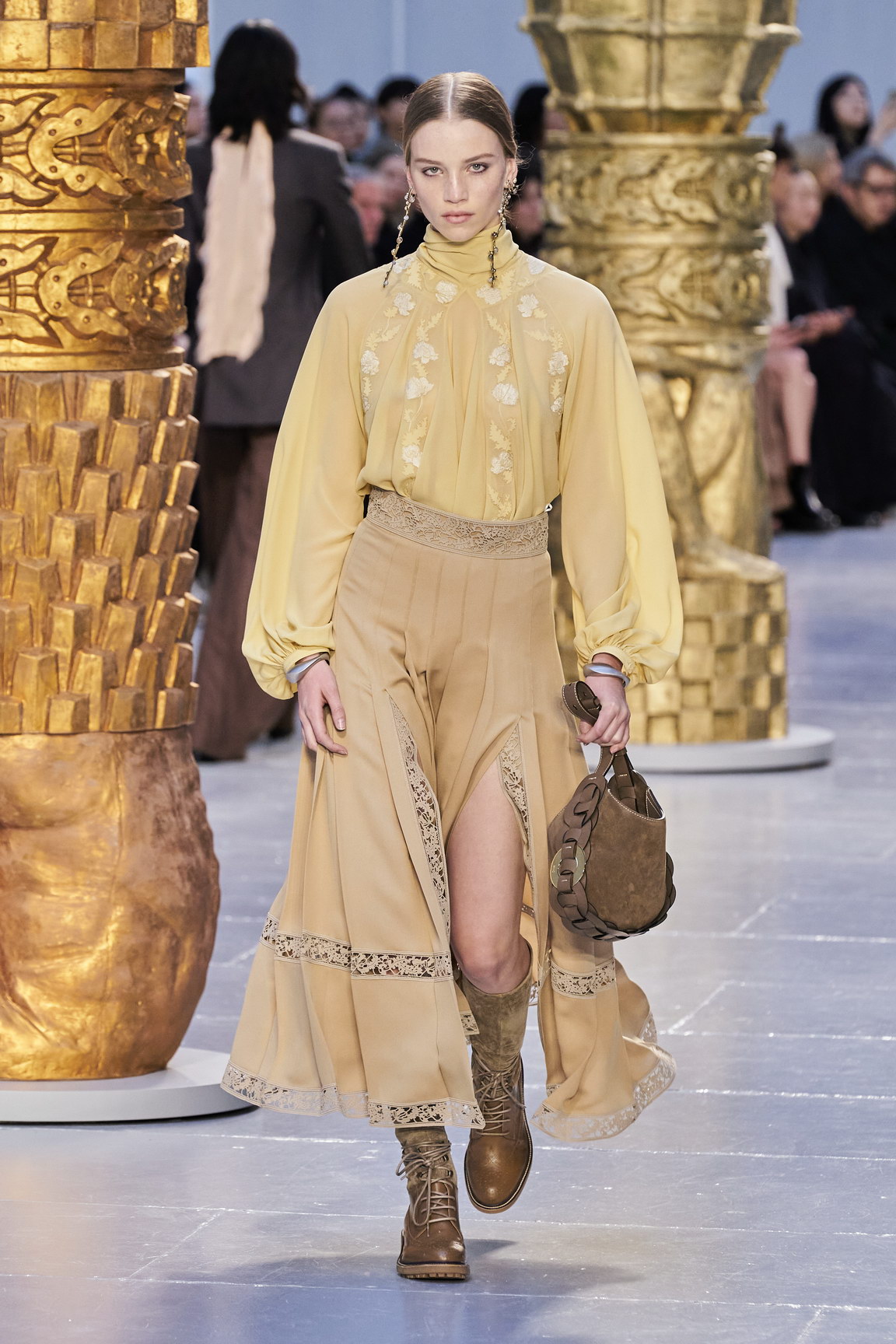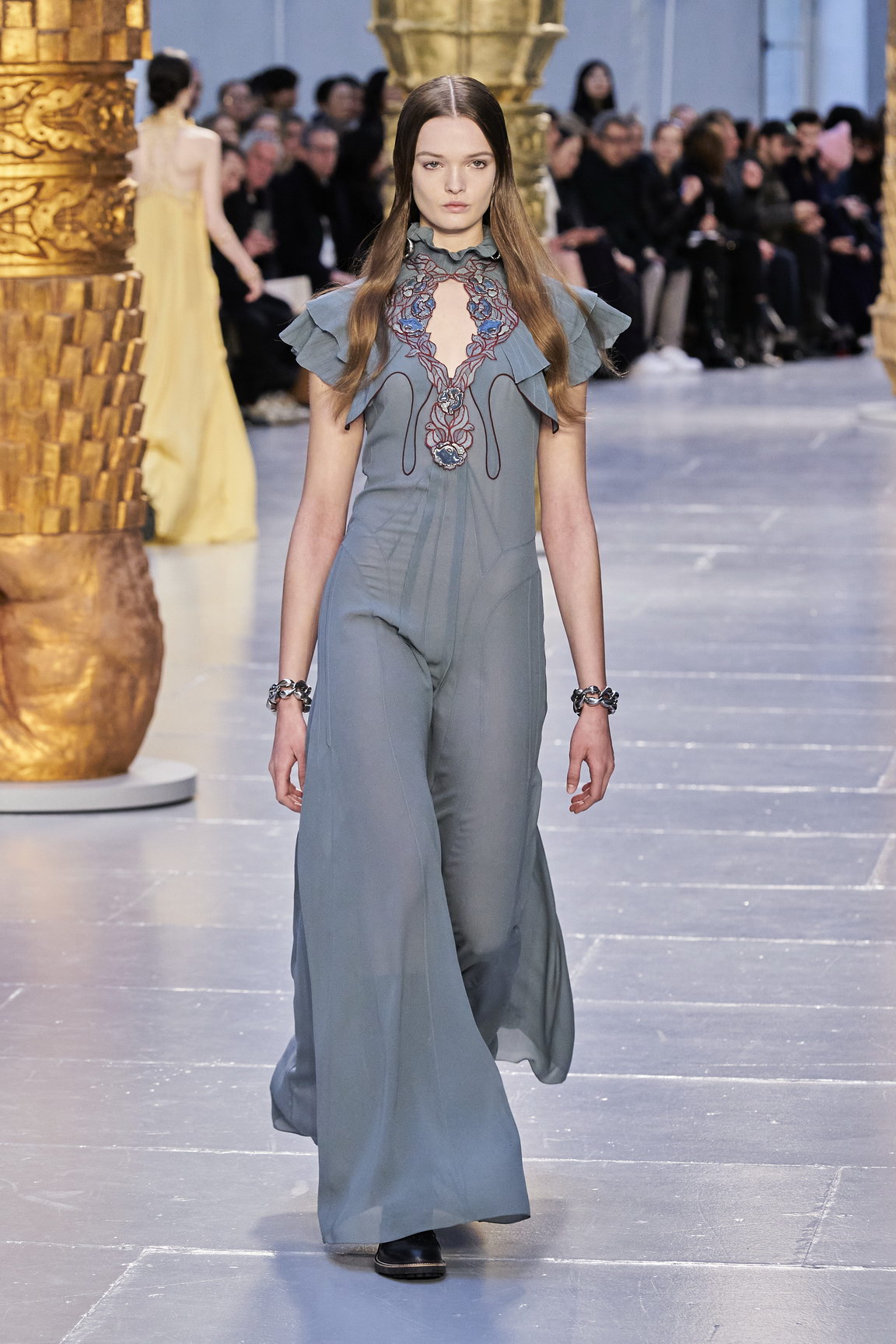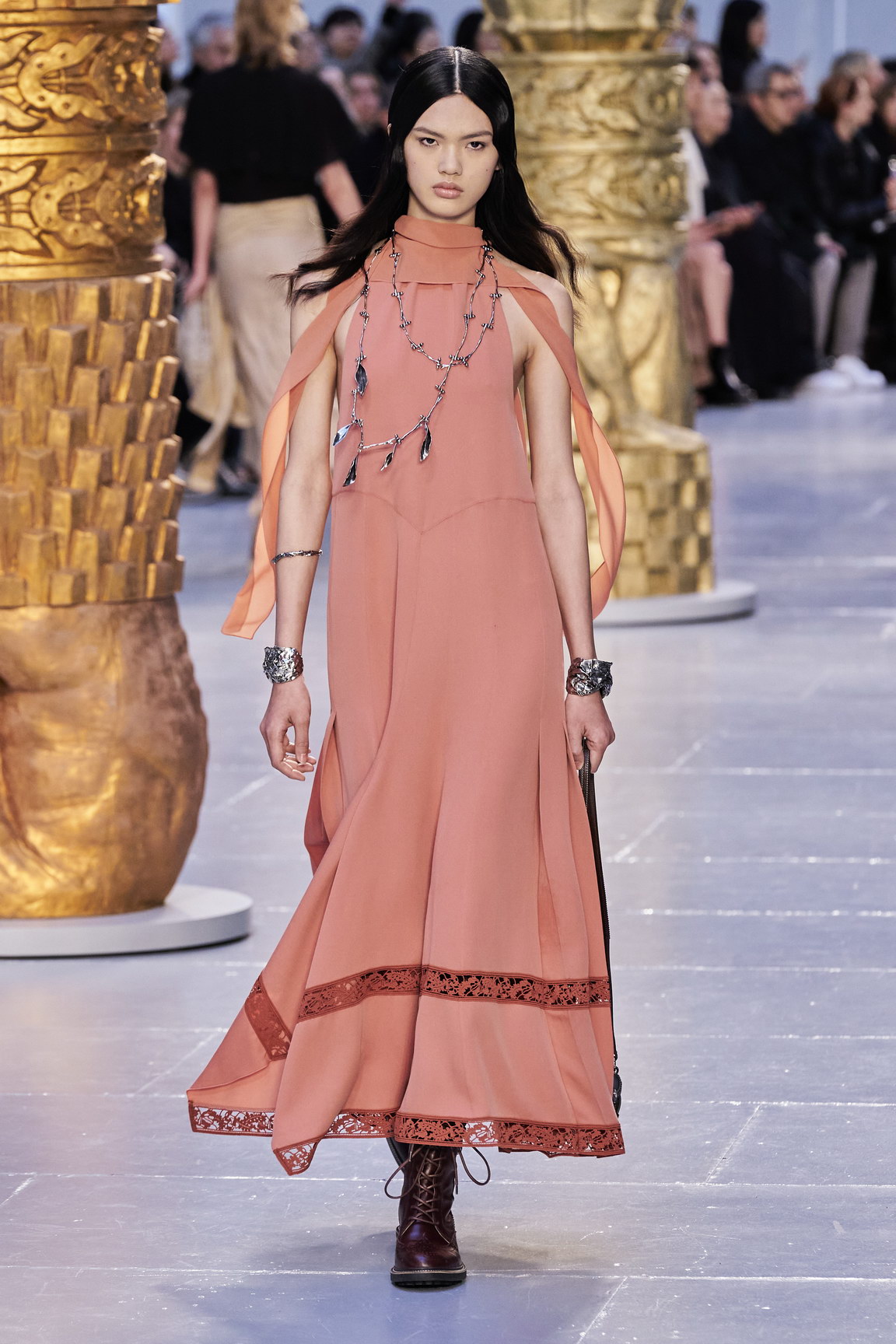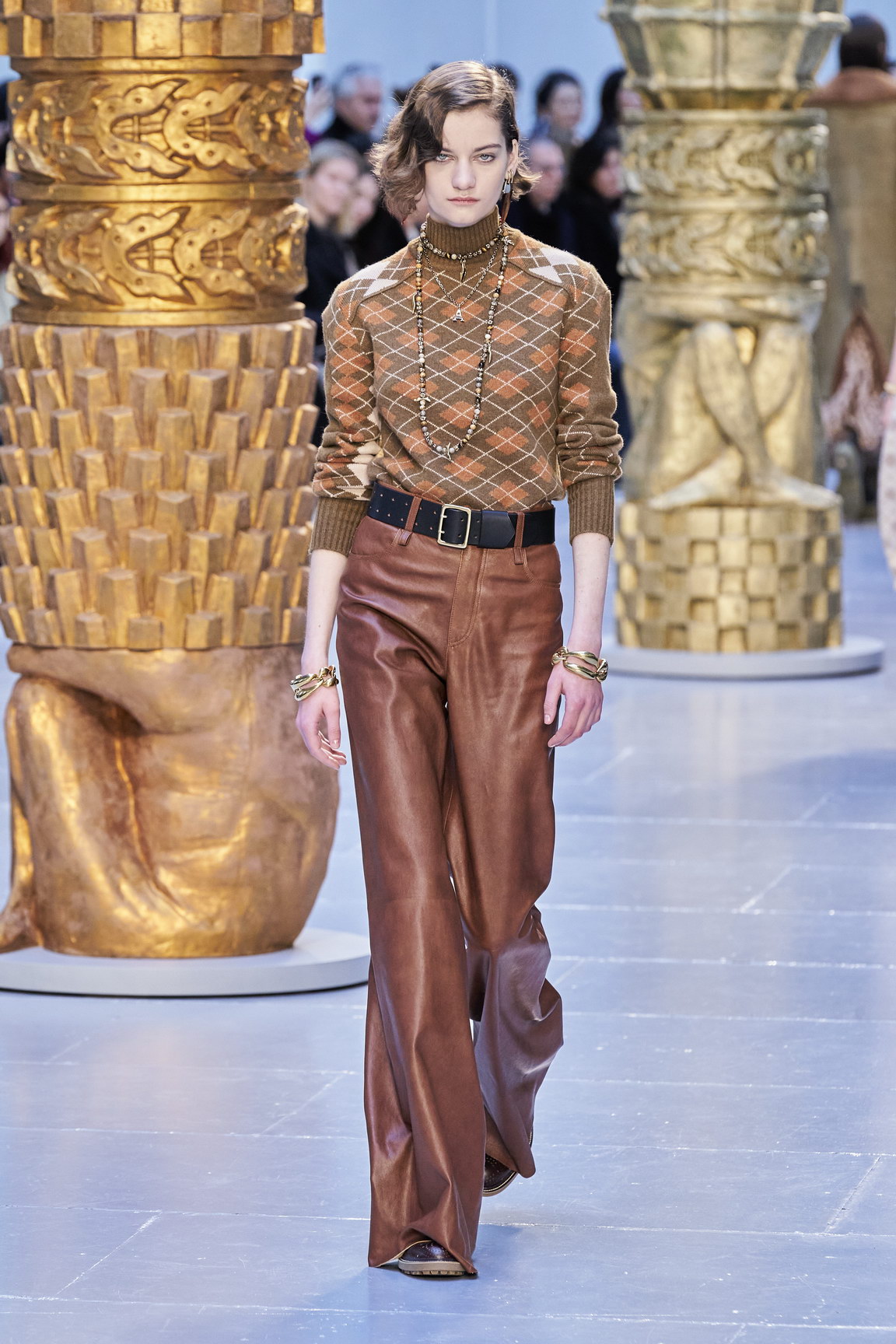 ---
Photography Mitchell Sams