Palace's latest collab is with cult Japanese denim overlords, Evisu
Ahh, finally some nice, good news.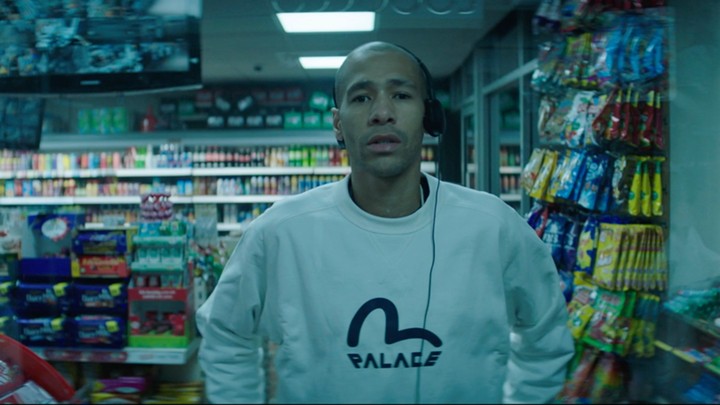 If you're stuck at home, unable to negotiate with Depop sellers who can't access the Post Office and desp for something new and exciting to break up all the neggy news, then we have a great one for you to start your week! Streetwear icons Palace have announced their latest drop today -- a collaboration with Japanese denim brand Evisu.
The nostalgic collection is an affectionate homage to the massive role Evisu played in the London club scene back in the 90s and 00s, Palace said in a statement announcing their work with the "peerless denim overlords".
The resulting collection consists of matching denim (duh) jackets, totes, jeans and bucket hats with distinctive all over pockets. And there are some non-denim items too: a heavy-gauge hoody and crew neck tees in navy black and white.

Even better, to celebrate the release Palace have dropped an accompanying short film featuring Lucien Clarke and Rory Milanes from their skate team, and directed by Rollo Jackson. The film, which also features legendary London jungle MC Skibdee, balances nostalgia with glimmers of the future, and celebrates a London that's temporarily all shut up.

The collection will drop globally this Friday 3 April at 11am, and can be purchased on both Palace and Evisu's websites. It will also historically mark the first time a highly sought after digital streetwear drop will somehow be more easy to purchase than a delivery slot for your groceries. Funny old world!