Photography Nick van Tiem
The Puerto Rican art collective set to revive the island
Poncili Creación's high energy performances are a mash up between traditional folk and an uber modern, DIY aesthetic.
Photography Nick van Tiem
When hurricane Maria hit Puerto Rico in September 2017, the trail of destruction it left behind was devastating on multiple levels. Not only did it leave the island's infrastructure in total disarray -- children couldn't go to school, hospitals ran out of medication, petrol was scarce -- but the aftermath also pushed a whole generation of young people to leave Puerto Rico and look for work in the US. But some decided to stay. Twin brothers Pablo and Efrain Del Hierro, from capital city San Juan, were among them.
Prior to the hurricane, the pair had already been taking the city by storm with their idiosyncratic take on performance art; mixing dance, theatre, puppetry and carnival into one brilliant cocktail. Despite acknowledging the gravity of the situation post-Maria, the brothers believed in the need to rejuvenate Puerto Rico, by injecting it with creativity. "This island has a powerful energy that we have always felt inside and around us, a celebration of life against all odds, a positive spirit of survival that impregnates everything," the brothers explain.
That Pablo and Efrain would get into arts is not surprising considering the background they come from. Both their mother Maria E. Martin and father Juan Del Hierro were contemporary dancers in their thirties, and as the twins grew up they were always surrounded by a network of artists whose shows they would regularly attend, such as Deborah Hunt, Petra Bravo, Maritza Perez Otero and Rosa Luisa Marquez. Forgoing a formal arts education, instead the brothers simply schooled themselves through exposure and immersion in an artistic cultural melting pot. "We've always learned by trial and error and by just experiencing," they say. "The only thing we had was a desire to just do it and slowly we carved our own path for ourselves -- stumbling or running as we went along."
Their own collective, Poncili Creación, was conceived in 2013 at El Local, an art space and concert venue in the buzzing San Juan-district Santurce, where the two brothers would hold weekly semi-structured but spontaneous performances. Anyone who wanted to could freely partake, and people were encouraged to bring their own art props. These gatherings quickly exploded into the experimental puppetry troupe that it is today, although Pablo and Efrain are quick to point out their practice is much more multimedia than that. They like to call it 'performance sculpture', a term they coined themselves.
With large sculptural fantasy creatures, which are primarily made from polyurethane foam sourced from the trash of whichever city they happen to be in, they invade public spaces. Their style is hard to pinpoint but it fuses DIY aesthetics with traditional folk motifs. "We still don't know what it is exactly since we have never really stopped exploring," they explain.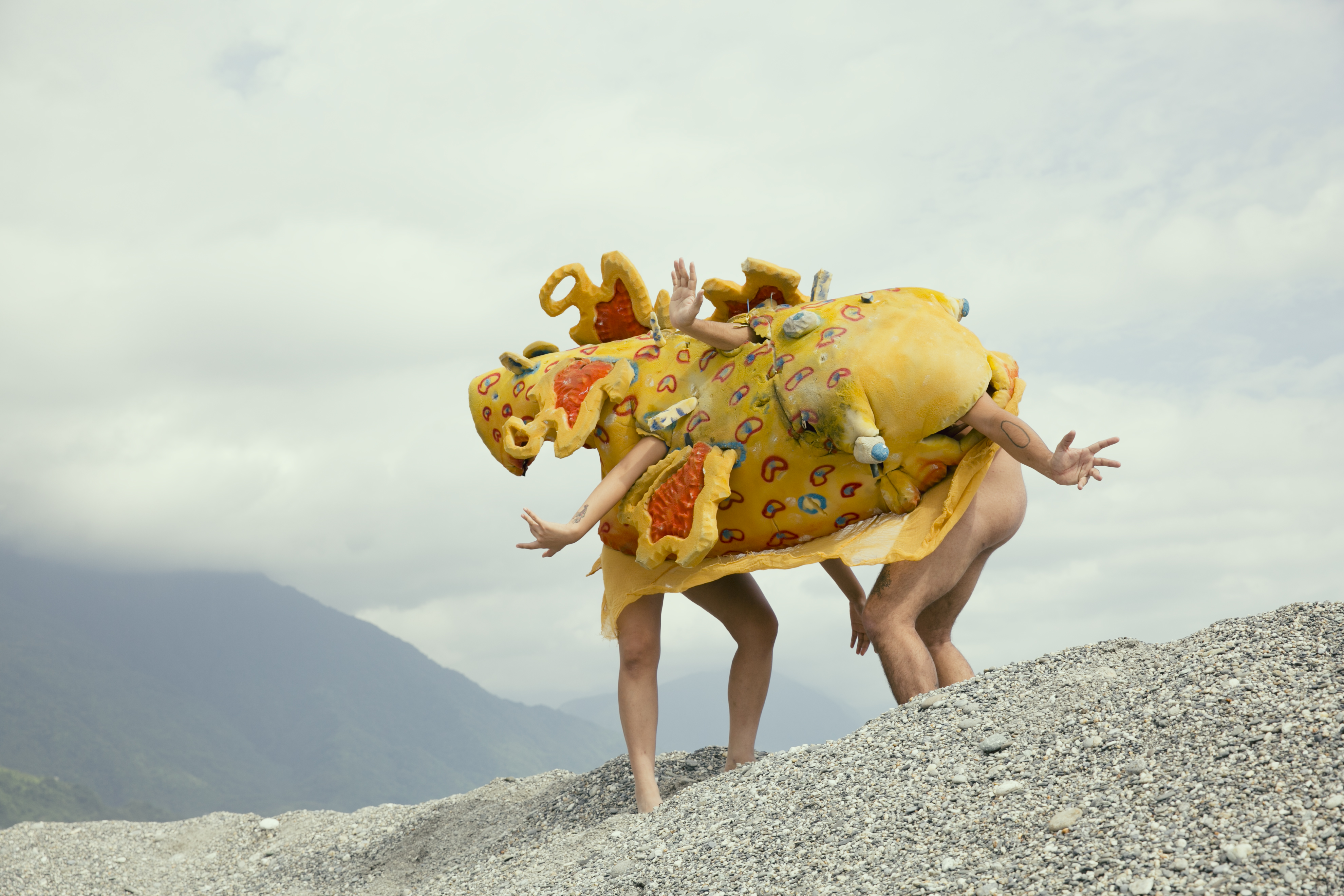 Lately, the duo have been on the road a lot and they're currently touring the UK. "We're constantly engaging with different cultures because we are curious, but besides that we also feel a need to show people abroad where it is that we come from." They might be travelling the world, but the brothers are never not ambassadors of the Puerto Rican art scene, which they describe as energetic, schizophrenic and fruitful. "The small dimensions of the island and the heat allow things to grow really quickly. Whether it's painting, music or circus performances, there's always a new artist and a new festival popping off somewhere."
And it sounds like the local drag scene is also booming. "Puerto Rican drag queens and kings like Chris Grindr, Adi Love, Maria Jose, Po Rodil and so many others have been taking the art form to another level for years now," they says. "Other amazing artists of various disciplines that are breaking boundaries are La Trinchera, Aimbot, Mima, Sebastian Gutiérrez, Mickey Negron, Andrea Narváez and Bemba Collective."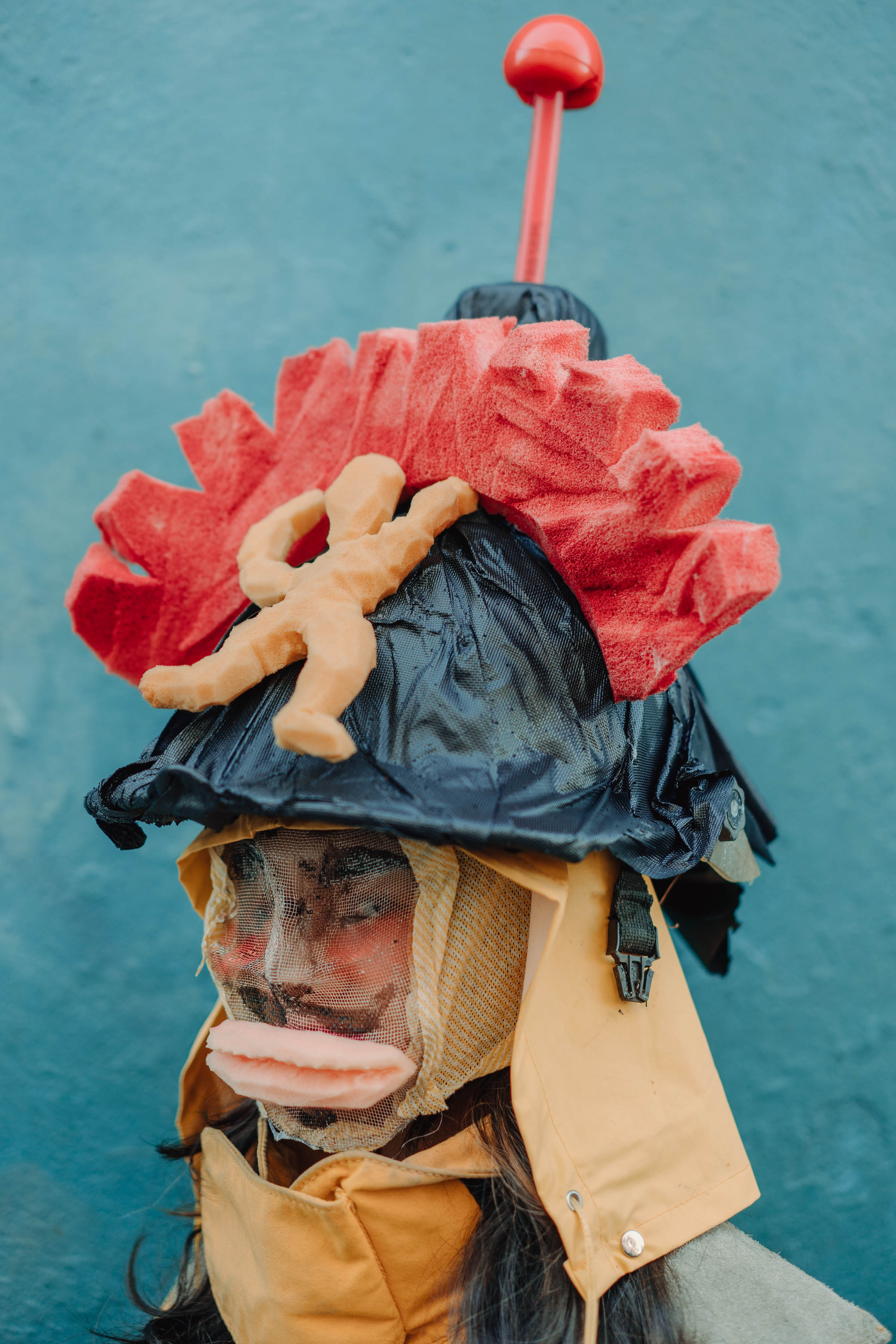 Right now, Pablo and Efrain are focusing on creating bigger and more ambitious productions which include outdoor performances and cinematography. The goal is to keep expanding, and keep including kindred artists as well. "We want to work towards something where we are not the main attraction anymore," the pair explain. In this spirit, they're in the middle of creating their own festival -- Objeto-entre-Medio -- which will be held in San Juan on April 11. "We have urged artists of all disciplines to create puppet shows, and by doing so push them to step out of their comfort zone," they say. "Puppet shows provide a window through which everything is possible. When you are giving life to inanimate objects in front of a crowd there is a special feeling -- a willingness to believe. We call it 'Raw Magic', and it can be used to change the world."