Rihanna is moving TikTok beauty influencers into her house
Well... not her house – but a Fenty Beauty house!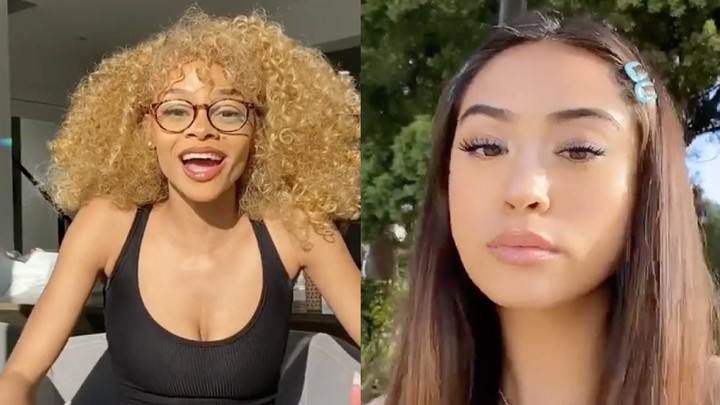 Imagine what it would be like to wake up every morning and not have to battle with your aggy flatmate for a spot in the bathroom before work. Imagine getting home at night and not having a minor-slash-severe mental breakdown at the number of dirty dishes in the sink. There is a household in which these diabolical scenarios cease to exist. Yup, Rihanna's. The Fenty Beauty mogul has just dreamt up a novel business idea to keep the current generation of influencers close to her. She's bought a brand new house in LA and is moving the next generation of TikTok beauty influencers into it.
In what feels like a glorious and positive extension of America's obsession with sorority culture, RiRi's latest investment will house Fenty Beauty's new roster of TikTok talent, who can now create and collaborate simply by knocking on each other's bedroom doors. TikTok collab houses like RiRi's have existed almost since the platform first launched, but few have felt as worth paying attention to as this one.
She announced it at a conference held in the house over the weekend, stating that she "just wanted to create a platform for the next wave of content creators," and that "our generation is the sickest, the illest, the most creative". The figures she's chosen? People from the beauty influencing elite: Emmy Combs, Challan Trishann, Savannah Palacio and Makayla have all shacked up in the sweet LA pad.
It's another marker of just how in-tune Rihanna is to the demands of Generation Z. As its competitor brands continue to figure out how to bring their presence to the platform, RiRi knows it's best to hand the keys to the people who know it inside out already. Follow Fenty Beauty on TikTok by clicking here.
Tagged: