Gucci go trippy-chic for their new campaign
Alessandro Michele, once again, has us seeing stars for GG Psychedelic.
|
14 February 2020, 4:13pm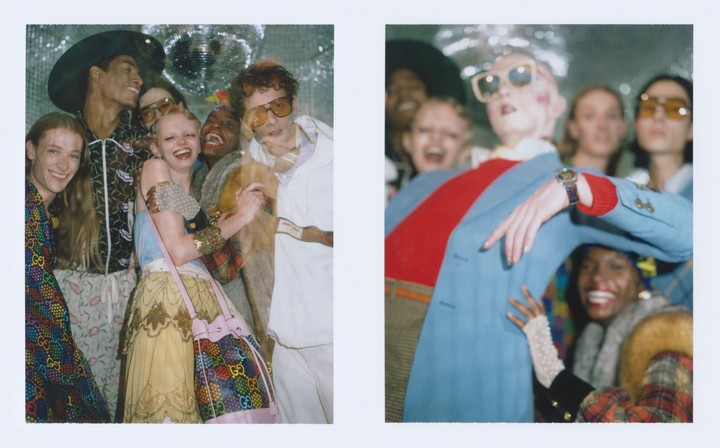 Jordan Hemingway/Gucci
No one does phantasmagoria quite like Gucci does, and their newly launched campaign for the GG Psychedelic Collection has all of the clues in the name. The visuals, shot by Jordan Hemingway, are a gorgeous throwback to a distorted, technicoloured and sparkling vision of a 1970s nightclub, infused with their own deliciously chic romance. Gucci's creative director Alessandro Michele, playfully shakes up the logo, including a multicolour stars motif in his contemporary redesign, giving the viewer the illusion of an altered state. A bold reinterpretation of the oft-referenced and eternally iconic Studio 54, the gorgeous, nightclub set images and accompanying film, also shot by Jordan, see partygoers dance, spin, kiss and otherwise frolic, lit by a dreamy shower of mirror-ball light.
The entire campaign plays with refraction and duplication, utilising Polaroid shots to conjure up a hypnotic, decadent, Warhol-esque world of Gucci-clad beauties living their best, care-free lives. The collection -- which includes men's and women's ready-to-wear, handbags, luggage, shoes, small leather goods, accessories and more all emblazoned with Michele's iconic, trippy monogram -- will be sold at selected Gucci stores worldwide, which will feature dedicated windows. There's also a Gucci Psychedelic Pop up at the Selfridges Corner Shop to look out for, in store now until Sunday 1 March. Head on down and get tripping.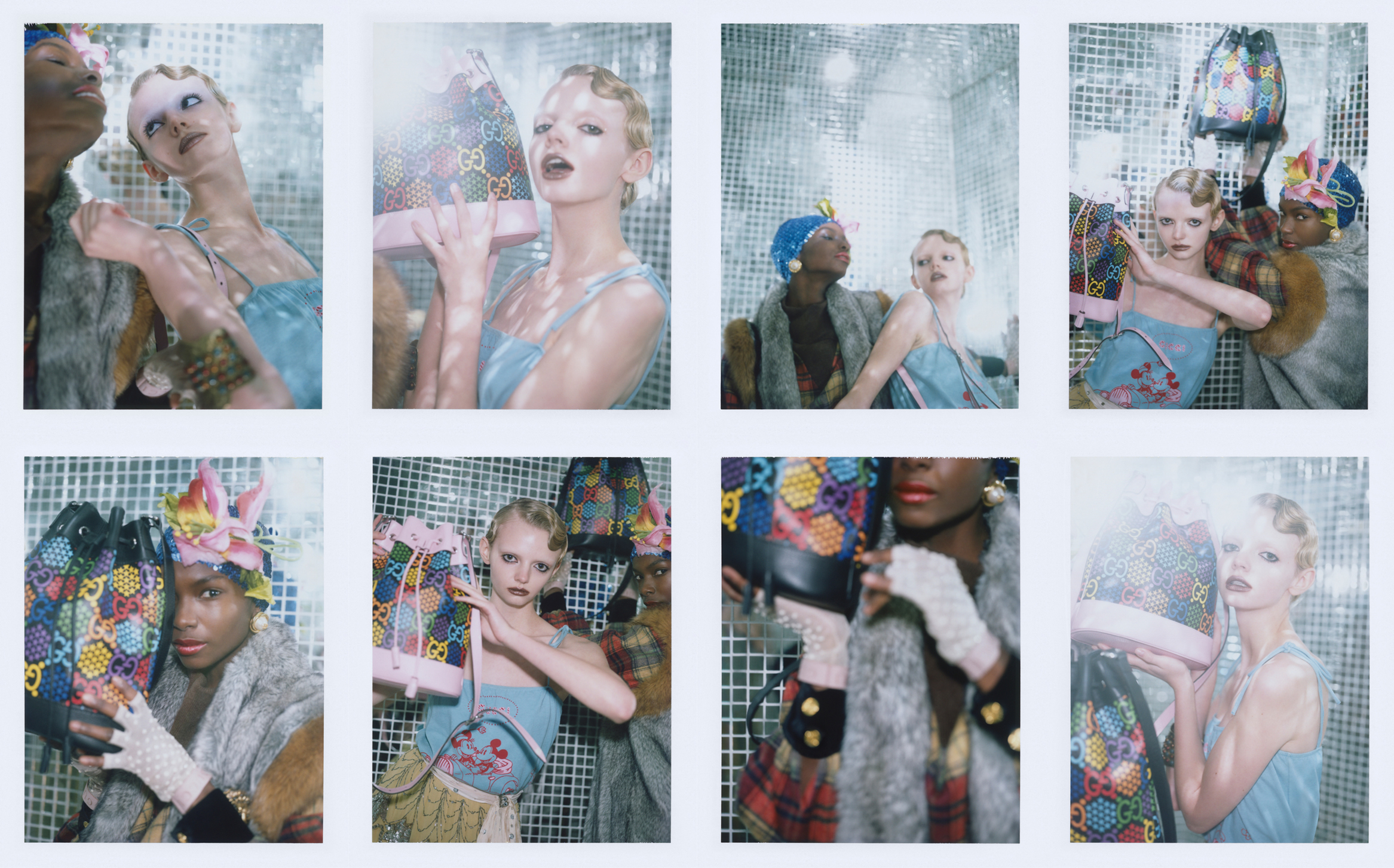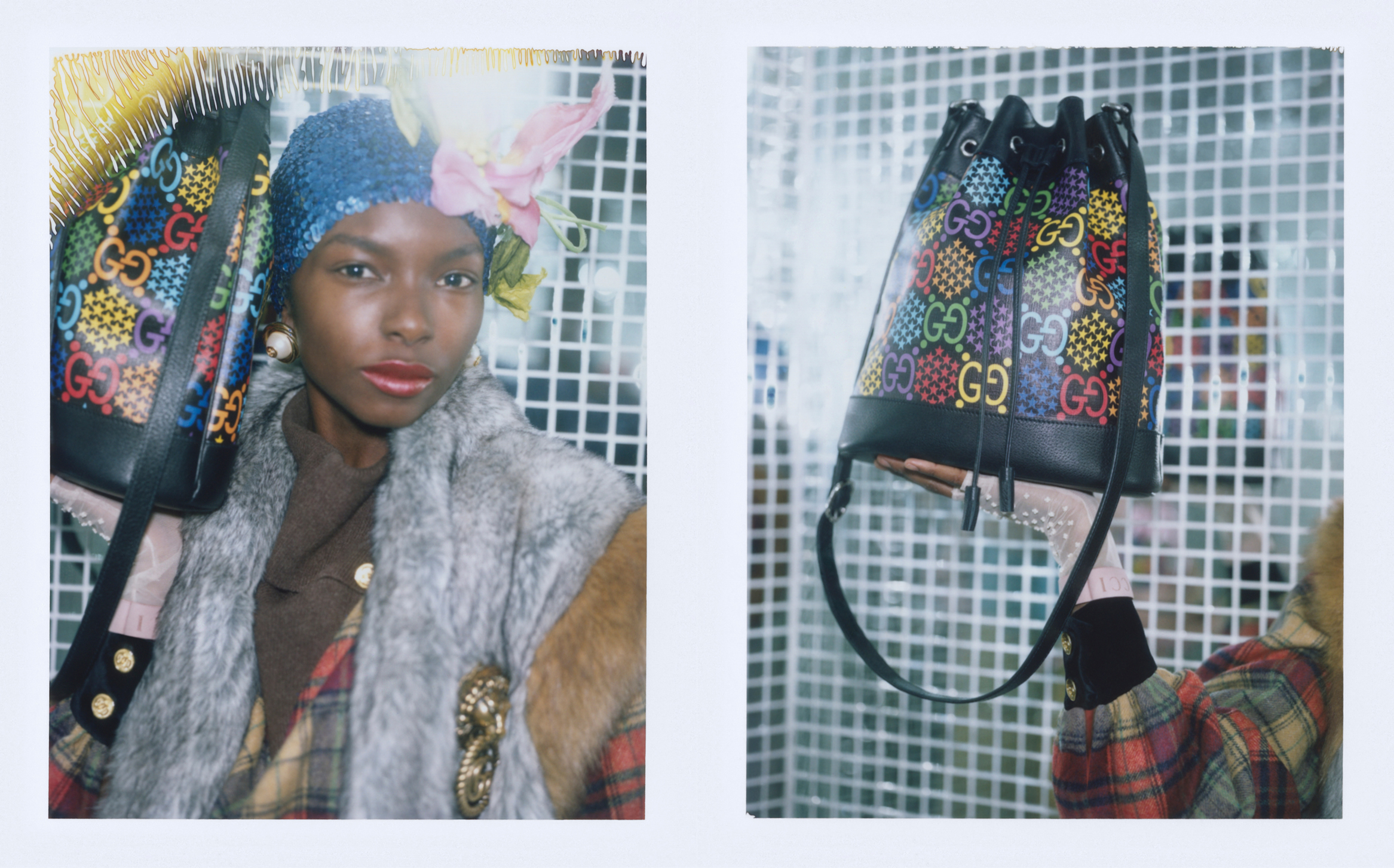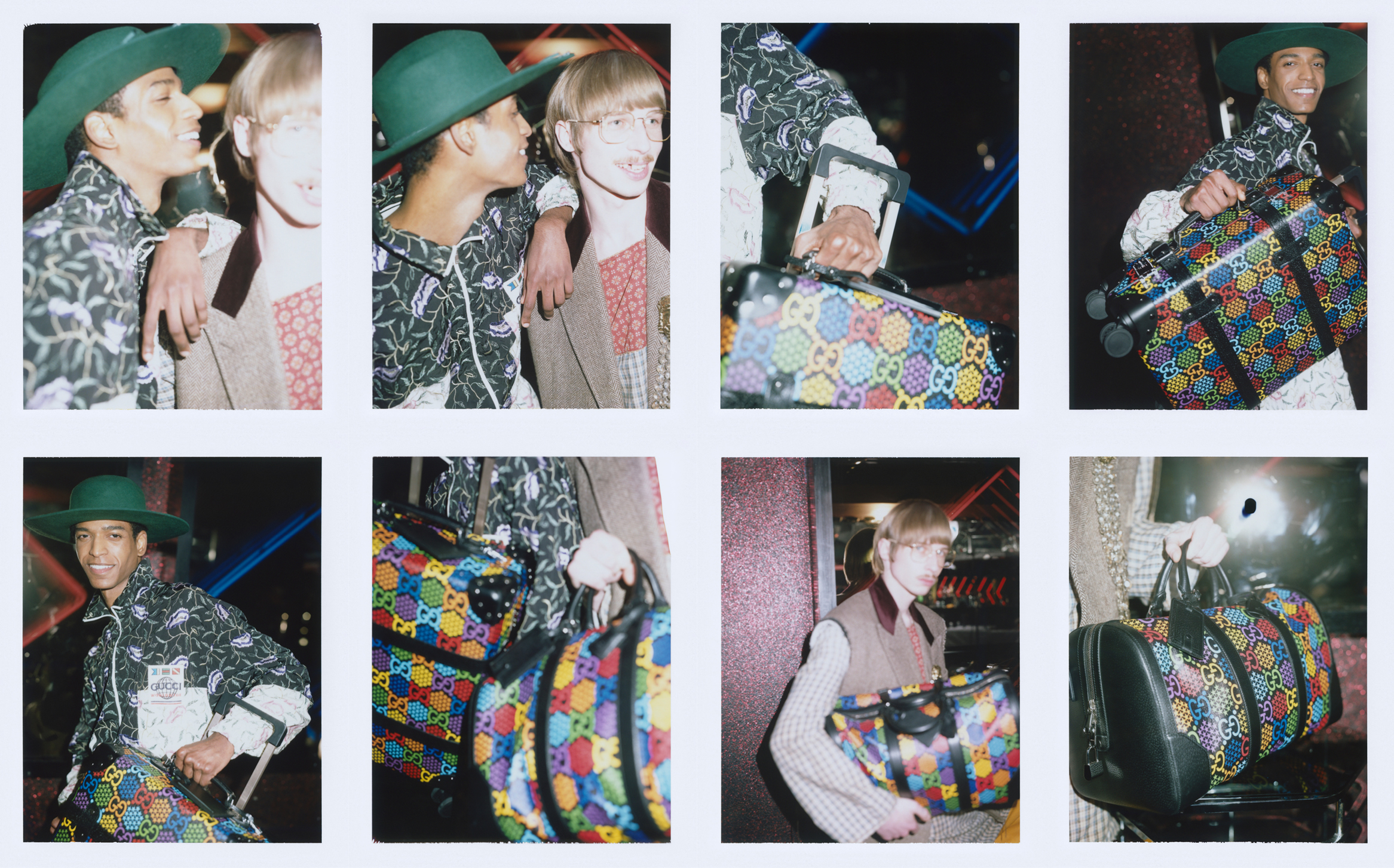 Credits
---
Photography and Direction Jordan Hemingway
Hair Styling Alex Brownsell
Make Up Thomas De Kluyver
Styling Alessandro Michele
Creative Direction Alessandro Michele
Art Direction Christopher Simmonds
Location Pryzm London