Paloma Elsesser: "Being in Rihanna's beautiful tapestry is incredible"
The model, body advocate and i-D Contributing Editor discusses the power in numbers and the importance of female solidarity.
This story originally appeared in i-D's 'Rihannazine' Special Edition, no. 01, 2020. Order your copy here. For this one-off project, Rihanna put a series of questions to the women shaping culture today, and invited them to share their visions for 2020.
Can you introduce yourself?
I'm Paloma Elsesser, and I'm a model and body advocate.
How do you define success?
It's hard, because even with success, you still have critique. Success metastasizes and changes for me. Five years ago, success was completely career-focused and now it's more about contentment.
Do you have a moment you'd describe as your biggest success?
There's a few, you know? Some very simple and some very small. Being on the cover of i-D is very special, especially because it's a magazine that I've always loved and respected. Paying off my student loans. You know, being able to have autonomy over my life, which is something that when I was younger, I didn't think I was going to be able to have.
Do you think personal and professional success come hand-in-hand?
You can have immense professional success and be emotionally deprived, as we know! I don't think they go hand in hand, but they can cohabitate; they can nurture each other.
As we're heading into 2020, what are you taking with you into this year, and what are you leaving behind in 2019?
I'm taking excitement. It's a cool feeling to feel excited, to feel hopeful. I think in the time that we live in we don't really get to be grateful for the time we have, and be excited for the future. What I'm trying to leave behind in this year – and I think this will be the theme of my life – is fear. Trying to let go of fear is really hard for me.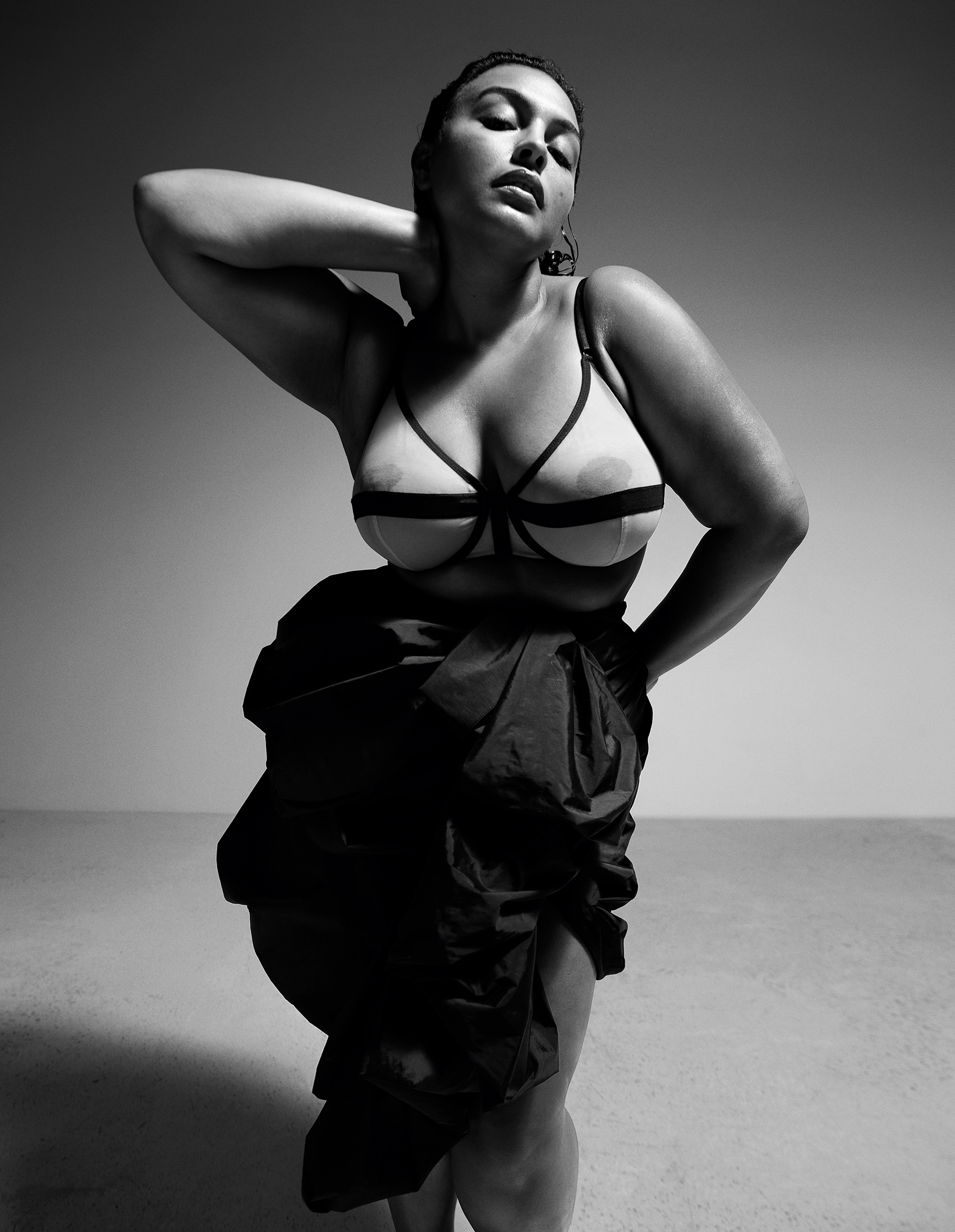 If you could ask Rihanna one question, what would it be?
It seemed to be that there was a point in your career where you took a real pivot into authenticity, when it really became about who you were. What got you there? What did you need to push yourself, and your team and everyone around you, to be like, "No, we're doing it this way?"
What was the Savage Fenty show like?
In general, being included in this beautiful tapestry that is Rih and her network is really incredible. At the show I was just screaming, being able to look around and see bodies backstage in so many iterations. To see dimpling on a thigh, and every shade, and every facet of what it means to identify as female. That experience was truly incredible – it was nuts.
Did it feel as monumental when it was happening as it did to watch?
Yeah. Just the power in numbers, and all that intimacy – we were all just there for hours, in robes, connecting, all these women meeting on a level playing field. And that was represented in the show itself, which had this unity that not only the lingerie industry, or the fashion industry, but the world is in such desperate need of.
Credits
---
Photography Mario Sorrenti
Styling Carlos Nazario

Hair AKKI at Art Partner using Oribe.
Make-up Kanako Takase at Streeters.
Nail technician Alicia Torello at The Wall Group using Chanel.
Set design Jack Flanagan at The Wall Group.
Lighting technician Lars Beaulieu.
Photography assistance Kotaro Kawashima, Javier Villegas and Jared Zegha.
Digital technician Johnny Vicari.
Styling assistance Raymond Gee, Erica Boisaubin and Christine Nicholson.
Tailor Nino Sanaya.
Hair assistance Rei Kawauchi, Takao Hayashi and Motome Yamashita.
Make-up assistance Kuma and Tomoyo Shionome.
Set design assistance Akaylah Reed and Colin Walker.
Production Katie Fash.
Production coordinator Layla Némejanski.
Production assistance Fujio Emura.
Casting director Samuel Ellis Scheinman for DMCASTING.
Casting assistance Cicek Brown for DMCASTING.
Model Paloma Elsesser at IMG.

Lede image Paloma wears briefs Nu Swim.