Timothée Chalamet will star in the Call Me By Your Name sequel
Find Me, set 10 years after the original, will bring the whole cast back for another sweeping European love story.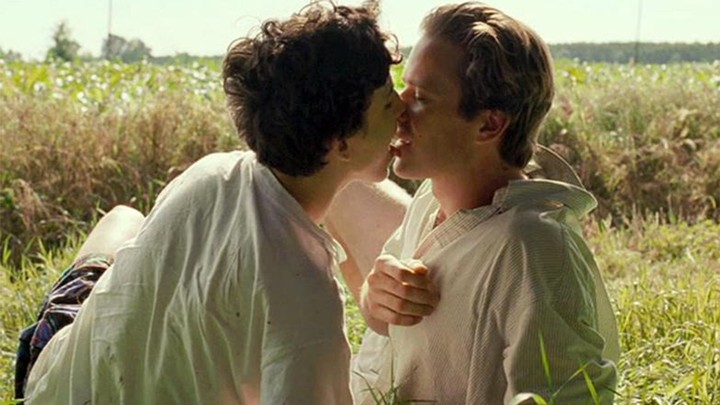 'Call me by your name'
Ever since it landed in cinemas back in 2017, beguiling audience members everywhere it went, arthouse fans and Timothée Chalamet stans alike have been questioning whether or not we'd ever return to Call Me By Your Name's 'Somewhere in Northern Italy…'.

Our hopes were temporarily dashed when Luca Guadagnino pointed out that they'd need the author of the film's source material, Andre Aciman, to rustle up a story that would envision Oliver and Elio's next steps.
Well, he did that: last year, Find Me was released, telling a three-part tale of Oliver, Elio and Sami Perlman (Elio's dad), and their individual relationships with love, ageing and memory. It set the stage we'd all been waiting for, and it seems like the film – and the cast – officially has the go-ahead, with Luca back in the director's chair.
The majority of those involved – yes, Timothée included – have expressed an interest in being a part of the production. Armie Hammer was on the fence about it ("If we end up with an incredible script, and Timmy's in, and Luca's in, I'd be an asshole to say no," Armie told Vulture in March last year) and James Ivory, who lead the first film to its sole Oscar win for Best Adapted Screenplay, has said he has no interest in being part of it. So with that in mind, Luca planned to head to the States to meet with a screenwriter he loves to discuss their involvement in the project instead.
"Before coronavirus, I went to the United States to meet a writer I love very much, whose name I don't want to say, to talk about the second part. Unfortunately, we had to cancel it," Luca told Italian news outlet La Republica. On top of that, he also made the confirmation that we'd all been hoping for.
"Of course, it is a great pleasure to work with Timothée Chalamet, Armie Hammer, Michael Stuhlbarg, Esther Garrel and the other actors," he added. "Everyone will be in the new movie."
That means, yup, in the near future we'll be returning to the Call Me By Your Name universe with Timmy, Armie and the rest in tow. Quite simply, we do not deserve.