This artist made a digital documentary about her abandoned debut film
'My First Film' is an interactive cinema performance about the filmmaker's life and experiences.
Still from My First Film
Zia Anger recently found herself in a hypnosis session. It was, she says over FaceTime, "for a very bad head". "I explained that the piece I'd been working on takes something that has failed and creates something that succeeds," she continues.
Before a global health crisis scuppered her plans, the American artist and filmmaker behind music videos for Mitski, Beach House, Maggie Rogers and Jenny Hval was due to visit the UK to wrap up a two year-long tour of an immersive solo performance called My First Film. It tells the story of her feature debut Always, All Ways Anne Marie, made a decade ago but never released. On IMDB, the film is officially listed as "abandoned".
Instead of repackaging early career missteps as misunderstood moments of triumph, the performance uses storytelling to disseminate practical information about crowdfunding, the perils of low-budget independent filmmaking, and endemic, bone-deep sexism in the movie industry. "It happens to a lot of people, it's just that nobody talks about it," Zia repeats throughout the show, a refrain that applies to both the personal and professional traumas she generously shares with her audience.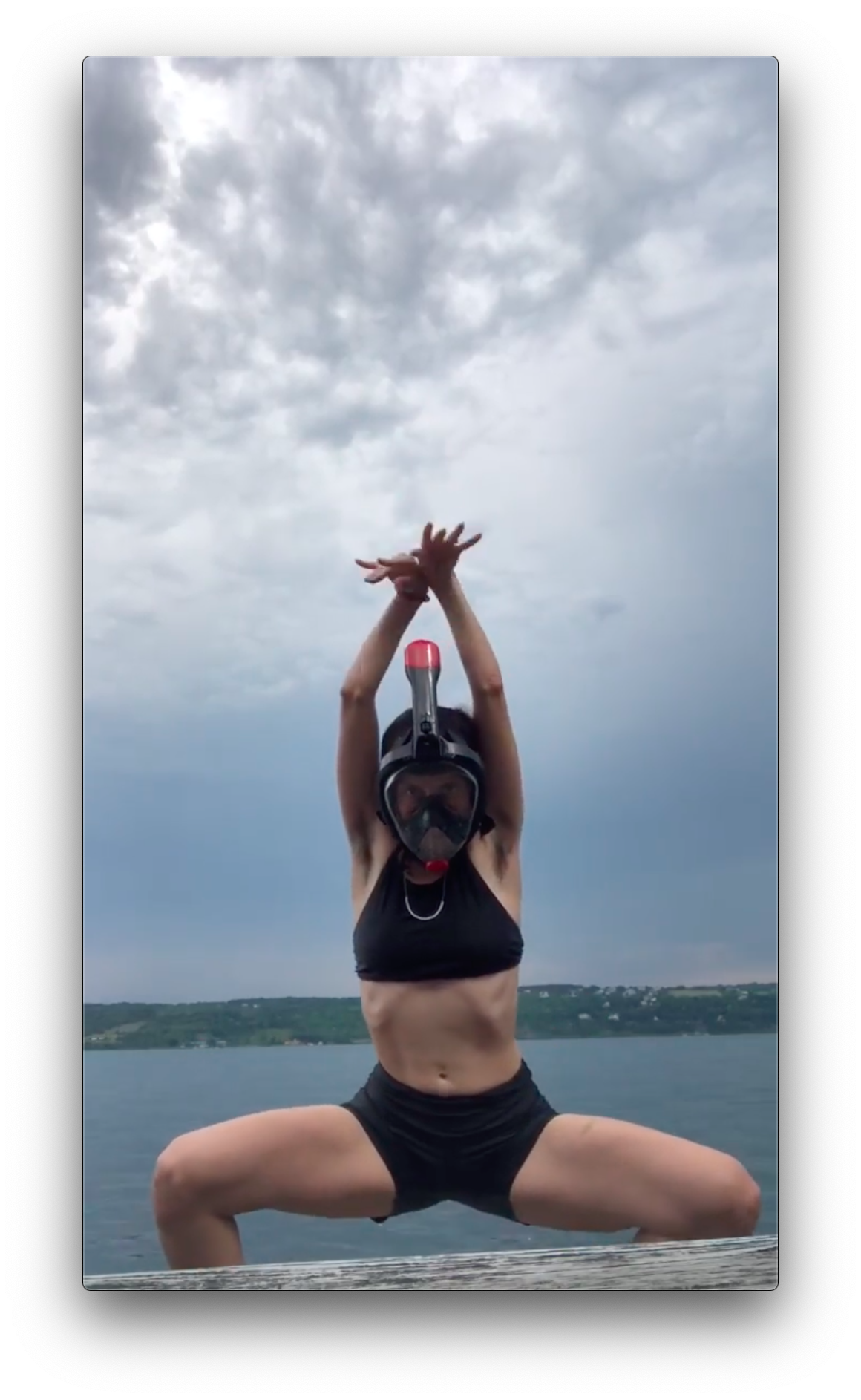 "And what if we had talked about it?" Zia wonders. "I try to give as much information away as possible. If somebody is interested in me and how I've done what I've done, that should not be secret. Other people do not have to suffer in the way that you have suffered," she says. Though she understands that not everybody is able to discuss their experiences in a public way, she expresses dismay at the way established artists allow themselves to become gatekeepers, hoarding useful information.
Using self-reflection and jagged humour, the performance attempts to metabolise the failure of Always, All Ways Anne Marie, made in her hometown of Ithaca in upstate New York. But failure and success, it quickly becomes clear, aren't words that Zia likes. To capitalise on something is to make it a success, and success, she insists, is always tied to money. "Or if it's not tied to money, it's tied to cultural cachet. You turn [social media] 'likes' into some form of power, of money, of commodity. I don't like those words, and I don't like that value system."
She's determined not to deliver those aforementioned hard-won wisdoms like a lecture or worse, a stand-up set. Instead, throughout the performance, she sits at her laptop and shares her screen with the audience, providing a live written commentary in TextEdit alongside images, video clips and expired Instagram stories, AirDropped live to the people in the room in what feels like a true act of intimacy. At the end of the show, she often cries. The performance is an extraordinary display of vulnerability -- both in the excavation of Zia's artistic insecurities, and, perhaps even more terrifyingly, her hard-drive.
"My hard-drives are crazy," she laughs. "My private Vimeo account has so much stuff." This multimedia approach to storytelling, she says, is less about self-consciously exploring the possibilities of form than it is just being resourceful. "Originally I thought I could go really deep in this -- I could look at all the pitch decks for music videos for artists that everybody knows that have never been turned into anything, I could look at the original ideas that have been stolen from me, I could look at all the hidden stuff, I could look through my emails…"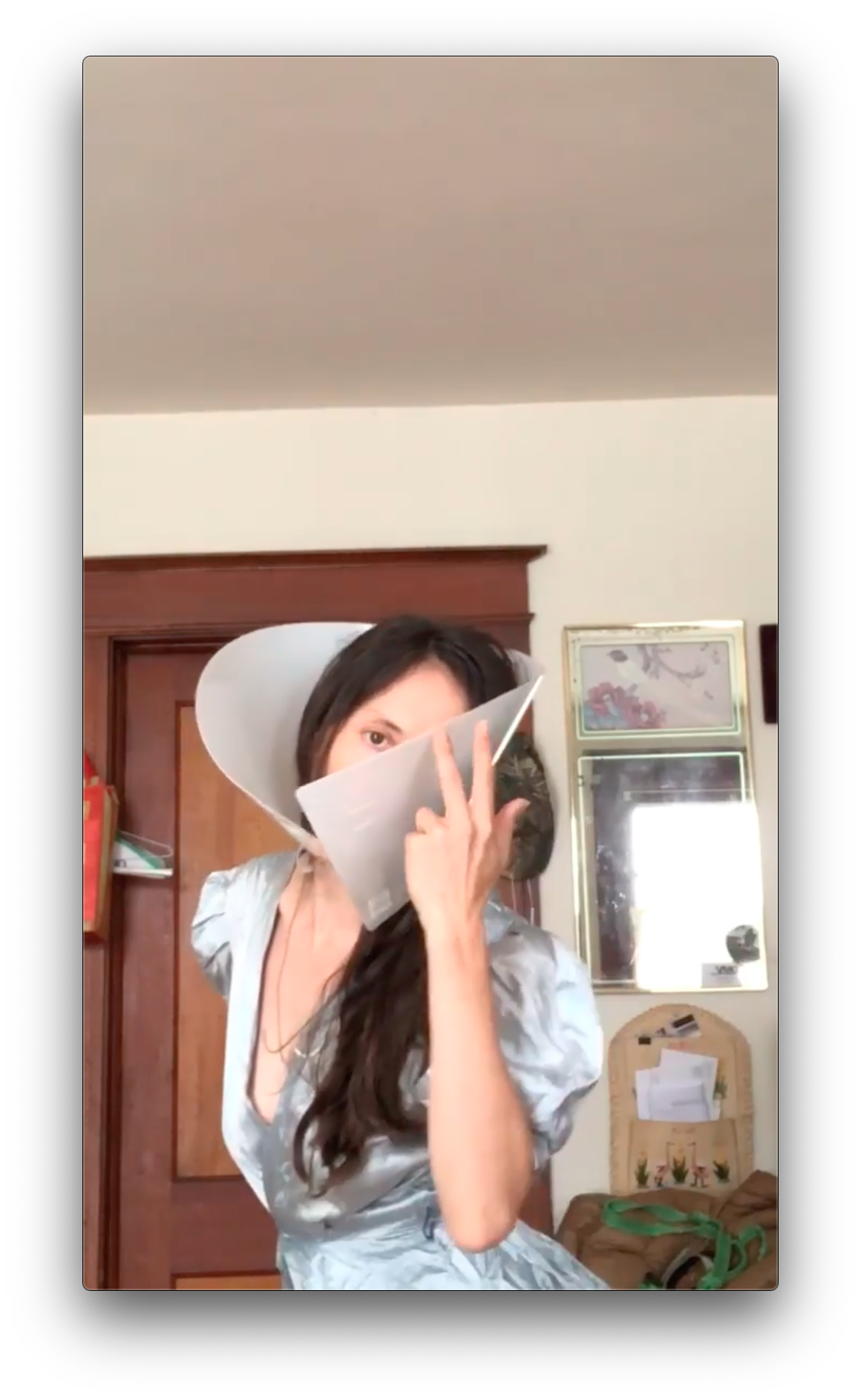 Touring the piece has transformed both the performance, as well as Zia herself. "I do feel really different now," she admits. Looking back on her early performances, she describes being fuelled by an "energy of anger" and "retribution" that changed as she went on. "When I first did it, I was a really unhappy person, but at a certain point it became this really cathartic experience for me. I would just cry and I would cry -- I would re-experience it all every night. And then I moved into this place of peace with it all, with the narrative that I talk about."
Particularly when experienced live, Zia's candour feels intimate, and risky. It makes sense that she is the daughter of artists. The performance introduces her two mothers, a mime and a visual artist respectively, and her father, an actor. Importantly, all have day jobs, suggesting the impulse to tell stories has been passed down rather than handed to her.
In her essay "Poetry is Not a Luxury", the activist Audre Lorde writes that there are no new ideas, only new ways of making them felt. The breadth of responses Zia has had from audiences is testament to how those new ways are resonating. "I always thought an audience was really smart, but I couldn't imagine [just how smart] until I did it and did it many times," she says, excited to eventually bring My First Film to Bristol, Glasgow and London for its concluding chapter.
"I speak a lot about the mystery of it all. You can read everything you want to about the show online, but I think people are really just showing up and have no idea what they're about to see."
With COVID-19 halting Anger's travel plans, she will be live-streaming the performance on Twitch on dates TBA via her Twitter.