Watch the new trailer for Luca Guadagnino's TV show
Fans are calling it 'Call Me by Your Name' meets 'Euphoria'.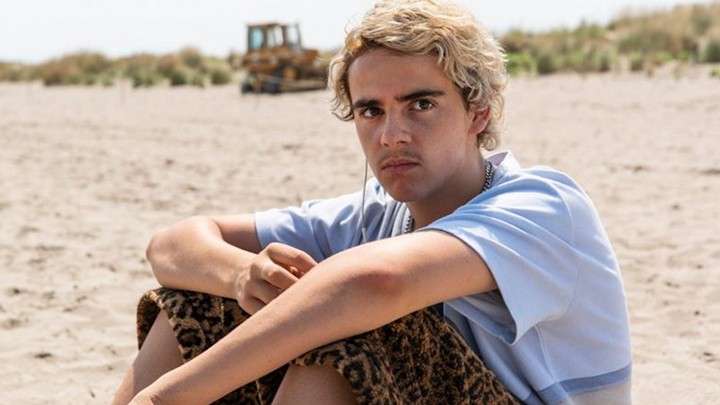 On a rocky coastal town in Italy lies an American military base. Within it several kids are coming of age in a strange, detached slice of the USA in the middle of Europe. This is all the world really knows about the new television show produced by Euphoria-makers HBO and Luca Guadagnino, aka our king and director of our favourite sun-soaked romance, Call Me by Your Name.
It's called We Are Who We Are, and has been in the works for the past 18 months. Starring Chloe Sevigny and Kid Cudi in supporting roles as the protagonist's parents, it's predominantly led by Fraser, played by Jack Dylan Grazer (star of It and Beautiful Boy) and Caitlin, played by newcomer JK Seamon, his closest friend on the camp.
The show, a little like Call Me by Your Name, is expected to follow the unfolding lives of young people coming to terms with approaching adulthood, sexuality and gender identity. But such comparisons Luca has already called "lazy" stating to Variety that it's got more to do with the "the bodies and souls of now" while Call Me by Your Name was "about the past seen through the prism of a cinematic narrative". Based on the new trailer, which just debuted today, it's also got a slightly scuzzier side. Perhaps we're going to be seeing a hedonistic angle to Luca's typically fanciful -- Suspiria aside, of course -- storytelling? The trailer below is all we have to go off.
We Are We Who We Are was originally intended to premiere at Cannes Film Festival as one eight-hour film. But following its cancellation the show's premiere will stick to HBO on 14 September.
Tagged: