Rihanna wants you to know she's sorry
Following the Savage x Fenty show's use of an Islamic hadith, RiRi has issued an apology to those she upset.
|
07 October 2020, 10:31am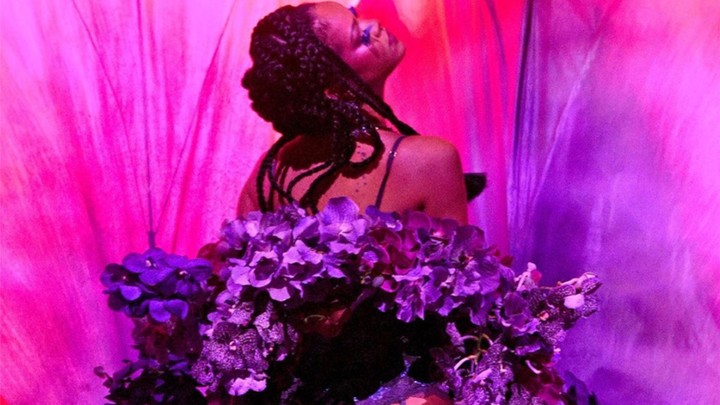 Image via Instagram
The great old myth of cancel culture, in which famous figures are called out for their heinous bullshit and supposedly told that they shall never work again as a consequence (Woody Allen's new film will hit cinemas later this year!) almost came for Rihanna yesterday, but the musician-slash-designer seems to have skirted its wrath by doing what so many in her position fail to: she apologised to those she owed an apology to.
Following the wild, freeing excellence of her latest Savage x Fenty show, a presentation that i-D's own Mahoro Seward said "show[ed] us what diversity on a runway actually looks like," her Muslim fans and followers noticed something that was off: as Rihanna's cohort of famous models flexed her latest lingerie line, a song in the background sampled an Islamic hadith, particularly one in which the Prophet Muhammad foreshadowed Earth's Last Day, in which "earthquakes will appear" and "murders will increase". Hadiths are considered sacred teachings in the Islamic faith.
The track in question -- "Doom" by coucou chloe -- was used in a sequence that introduced drag artists Shea Couleé and Gigi Goode. Her Muslim fans noticed, and rightfully voiced their disappointment on social media. "no words can describe how disappointed i am with Rihanna for letting her models dance to hadith," @kookdice said on Twitter.
This backlash found its way back to Rihanna who quickly reached out to a fan directly via Instagram DM, and later on her stories.
"I'd like to thank the Muslim community for pointing out a huge oversight that was unintentionally offensive in our savage x fenty show," Rihanna wrote, adding that "I do not play with any kind of disrespect toward God or any religion and therefore the use of the song in our project was completely irresponsible!". She promised she would "make sure nothing like this ever happens again".
Of course, it's up to nobody apart from the Muslim community, those who were directly affected by the error, to accept Rihanna's apology. But in an age of celebrity defence and sweeping hugely offensive happenings under the rug, it's encouraging at least to see genuine remorse for a dangerous misstep.