7 of Vanessa Paradis' most iconic outfits
From Alaïa mini dresses and chokers to Chanel evening gowns, the French singer-slash-actress is a 90s style chameleon.
The living embodiment of je ne sais quoi, Vanessa Paradis is chameleonic: an international hit singer, an award-winning actress, a spokesmodel for the world's most famous luxury fashion house… and also somewhat of an enigma. The French multi-hyphenate was launched into worldwide stardom at the age of 14 with single "Joe le Taxi" and has gone on to win Victoire de la Musique and César awards, among other accolades. The mercurial nature of Vanessa Paradis extends beyond her career: she's also a true style chameleon. "From glamorous over-the-top to bohemian… whatever takes my fancy," she once told The Guardian about her sartorial predilections. Here, we chart the singer-slash-actresses' career through a selection of her most iconic looks.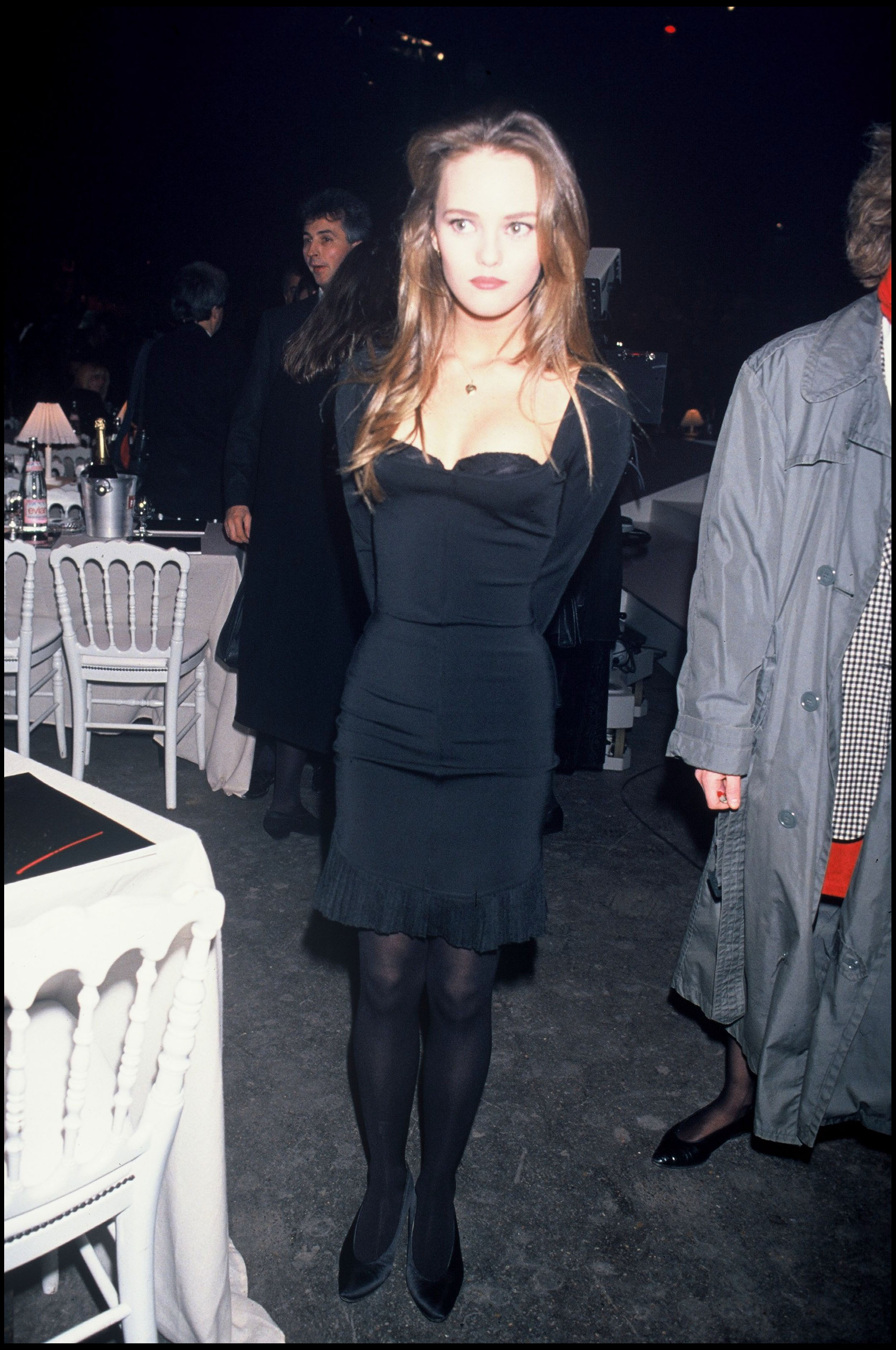 At Les Victoires de la Musique, 1990
Vanessa Paradis was launched into international stardom at age 14 with single "Joe le Taxi", in 1987. Only three years later, the singer would go on to win the Victoires de la Musique award (the French equivalent of the BRITs or Grammys) for Female Artist of the Year. For the occasion, Paradis pulled a goth-y glam look that would define the rest of her early 90s style: a mini dress fitted with a sweetheart neckline and the singer's signature heart locket necklace.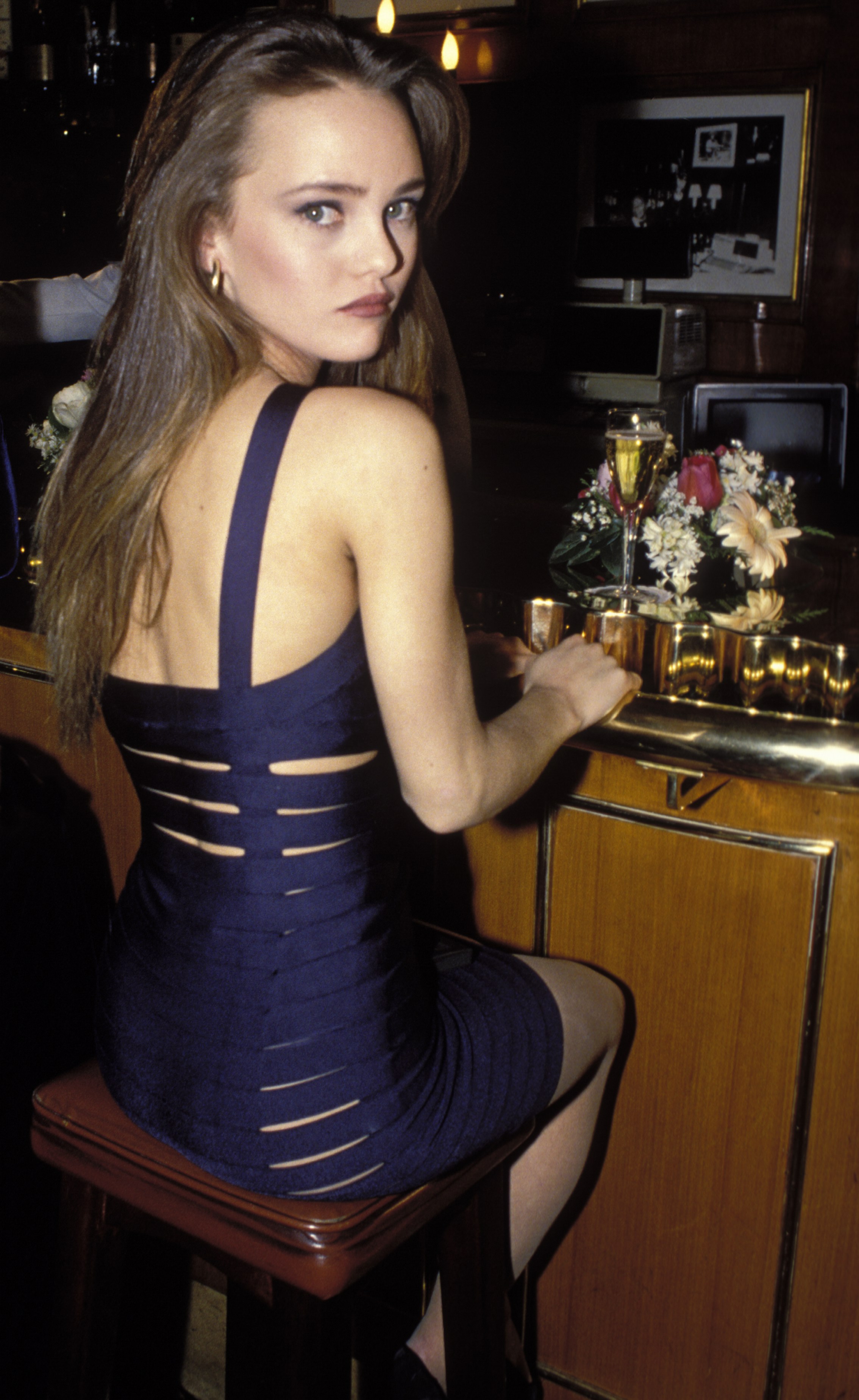 At the César Awards afterparty, 1990
Remember the late-00s Hervé Léger bandage dress craze? Before that, there was Vanessa Paradis in Alaïa at the 1990 César Awards. Paradis wore one of the Parisian designer's girdle-tight dresses to the French film awards show, where she won Most Promising Actress for her breakthrough role in Noce Blanche. In addition to being a chart-topping singer, Paradis is also a gifted actress. Since the 90s, she's gone on to star in a number of French blockbusters alongside some of the country's most well-respected thespians, from Jean-Paul Belmondo to Jeanne Moreau.
During a photoshoot, 1992
In some ways, Paradis' style epitomizes how we think of 90s fashion, now. All cord choker necklaces, babydoll dresses, kohl eyeliner and middle-parted tresses. During a promotional photoshoot, the singer-actress embodies the decade's style in a leopard mini and heart pendant choker.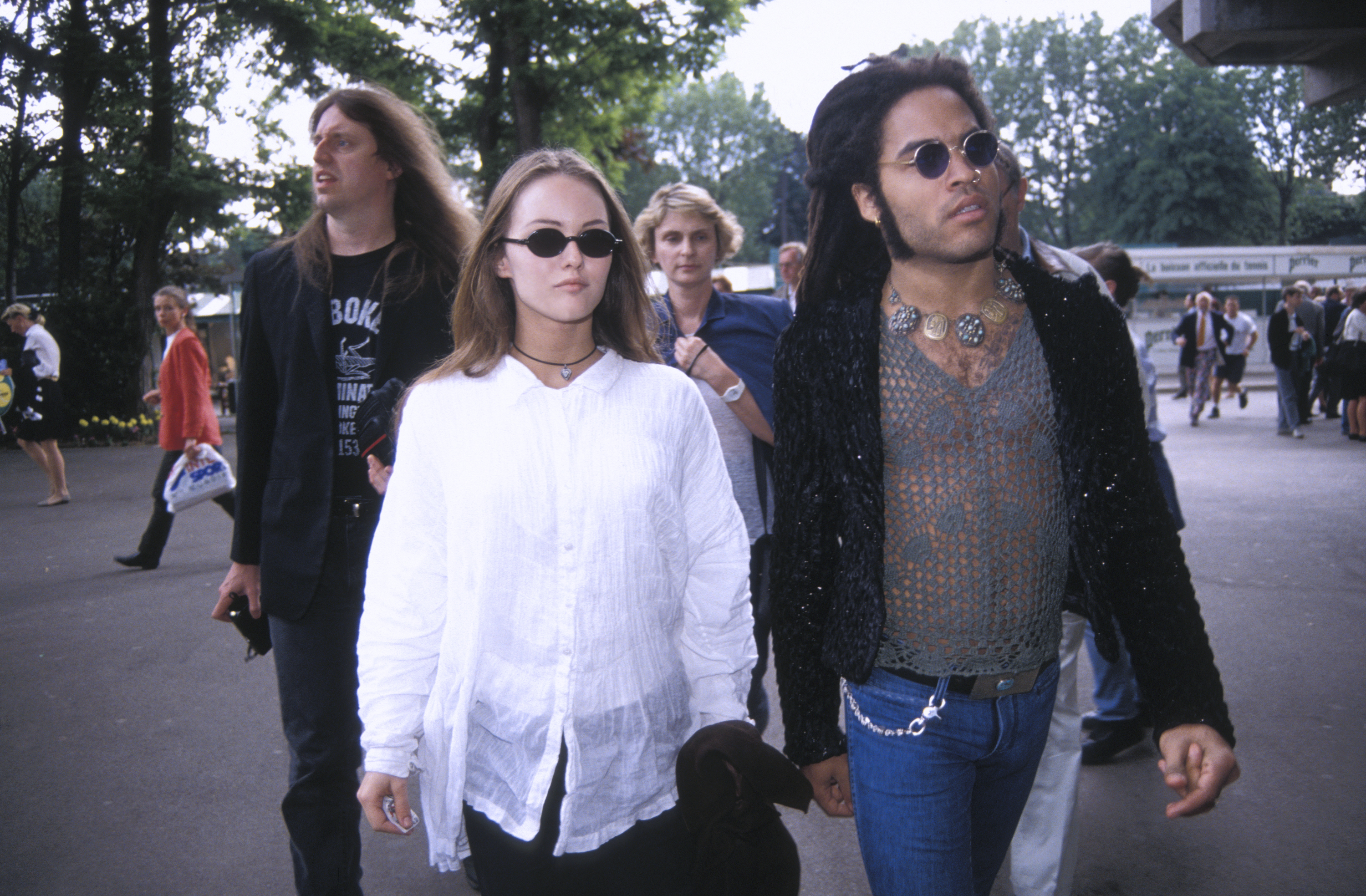 At the Roland Garros Open, 1992
In 1992, Paradis moved from her native France to New Jersey, to begin work on her third album, Vanessa Paradis, produced by then-boyfriend Lenny Kravitz. The eponymous record was Paradis' English-language debut, and became her second UK Top 10 hit. Here, Paradis attends a tennis match with Kravitz, wearing the era's minimalist stylings: a sheer crinkled shirt, black maxi skirt, micro shades and, of course, a choker necklace.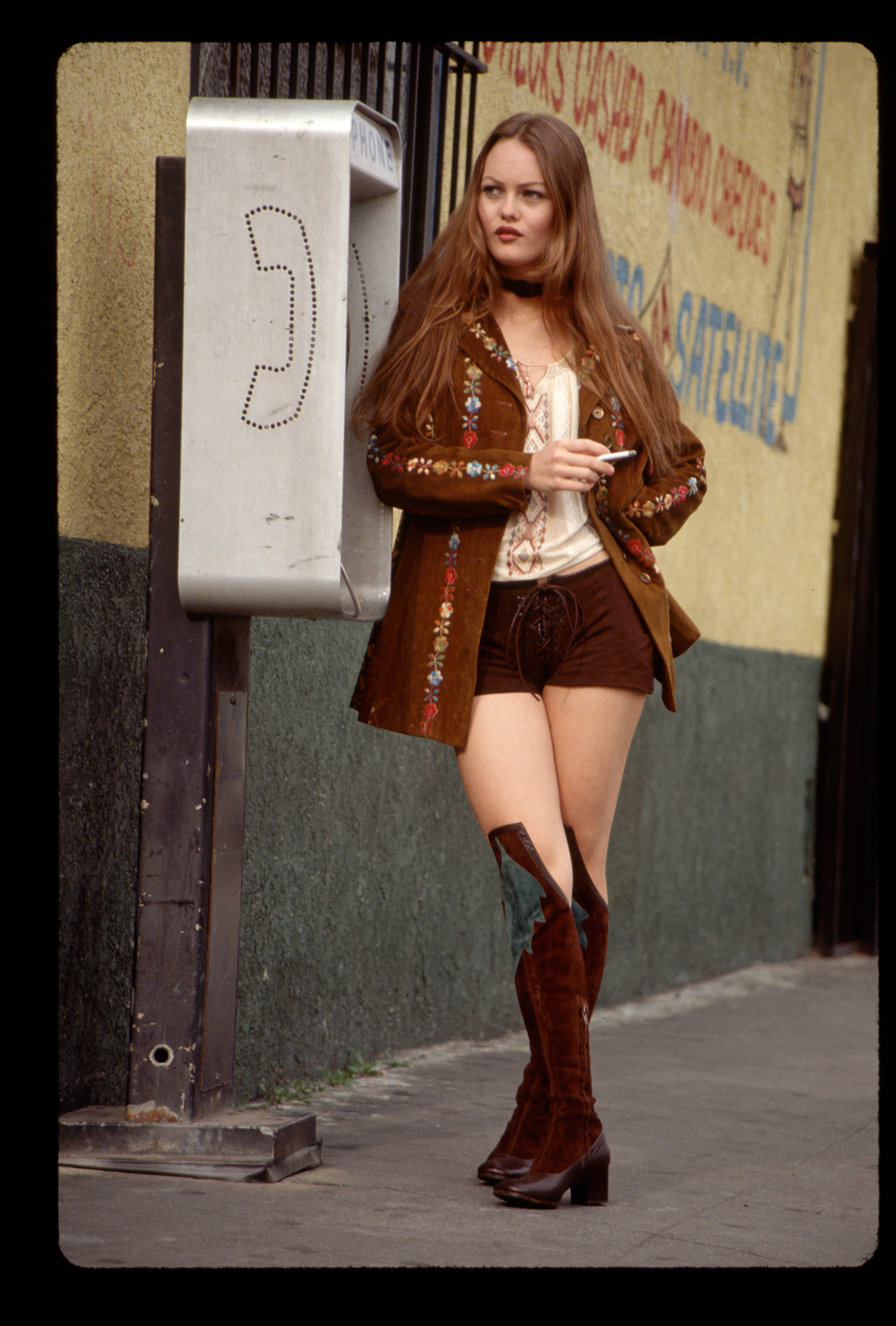 During a photoshoot, 1993
A true style chameleon if there ever was one, Paradis never stuck, sartorially, to a single theme or era. On the red carpet, she preferred a 90s glam look in bodycon mini dresses, while off-duty, she fancied the era's oversized, minimalist fare. On-stage, however, Paradis often opted for more bohemian attire — "my hippie side," she called it, in an interview with The Guardian. During this promotional photoshoot, the singer goes full 70s in tan leather everything: an embroidered jacket, lace-up micro shorts and knee-high boots.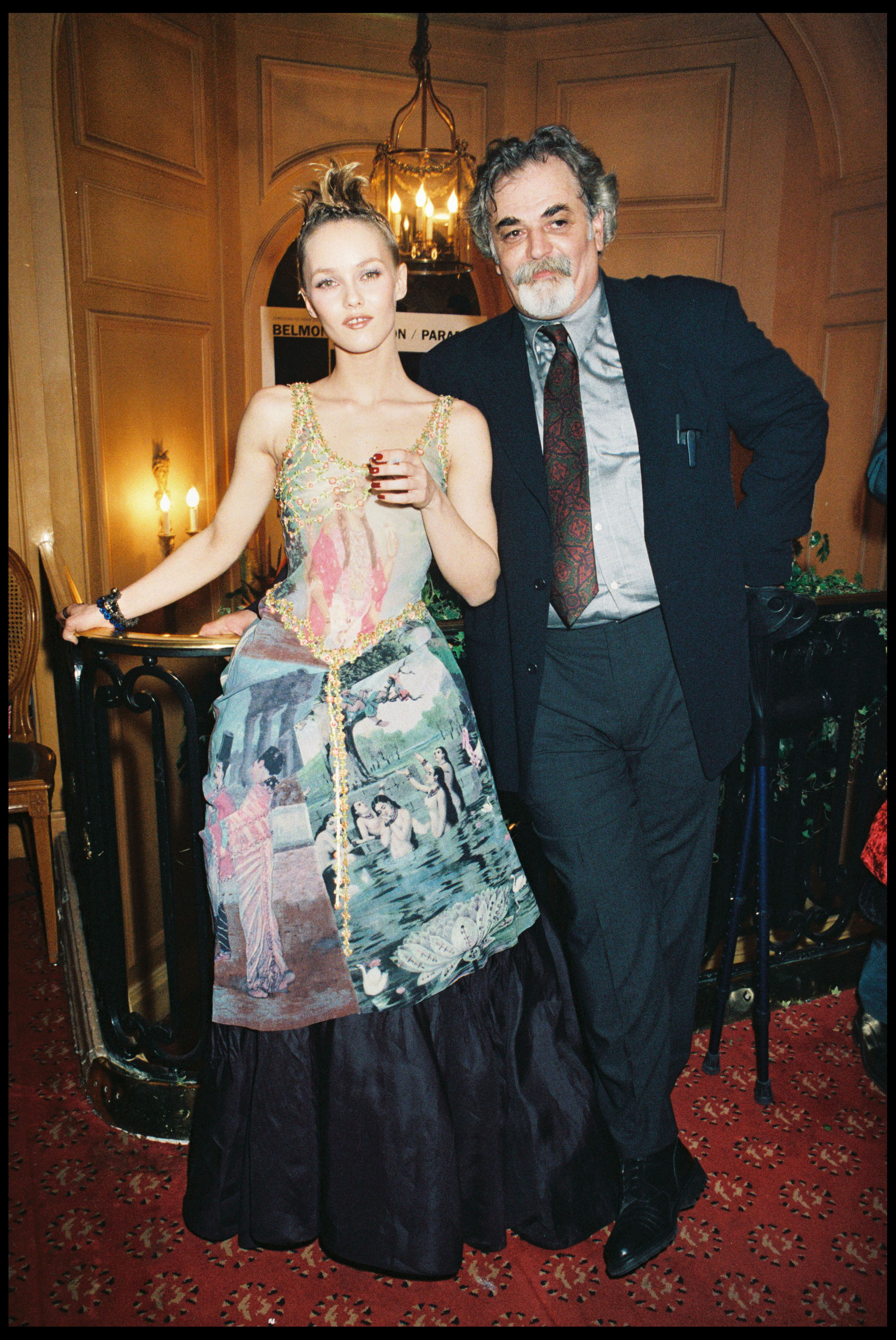 At the premiere of Une chance sur deux_**, 1998**
"The red carpet scares me — it's like being an animal in a zoo. I find the whole experience quite frightening, therefore I save my more eccentric outfits for situations I feel more comfortable with," Paradis said. The actress must have been more than comfortable attending the premiere of film _Une chance sur deux in 1998. To the event, Paradis wore one of her most unorthodox — and iconic — looks of all time. A patchwork tapestry dress with corseted bodice and bustled skirt, topped with an impressive mohawk updo.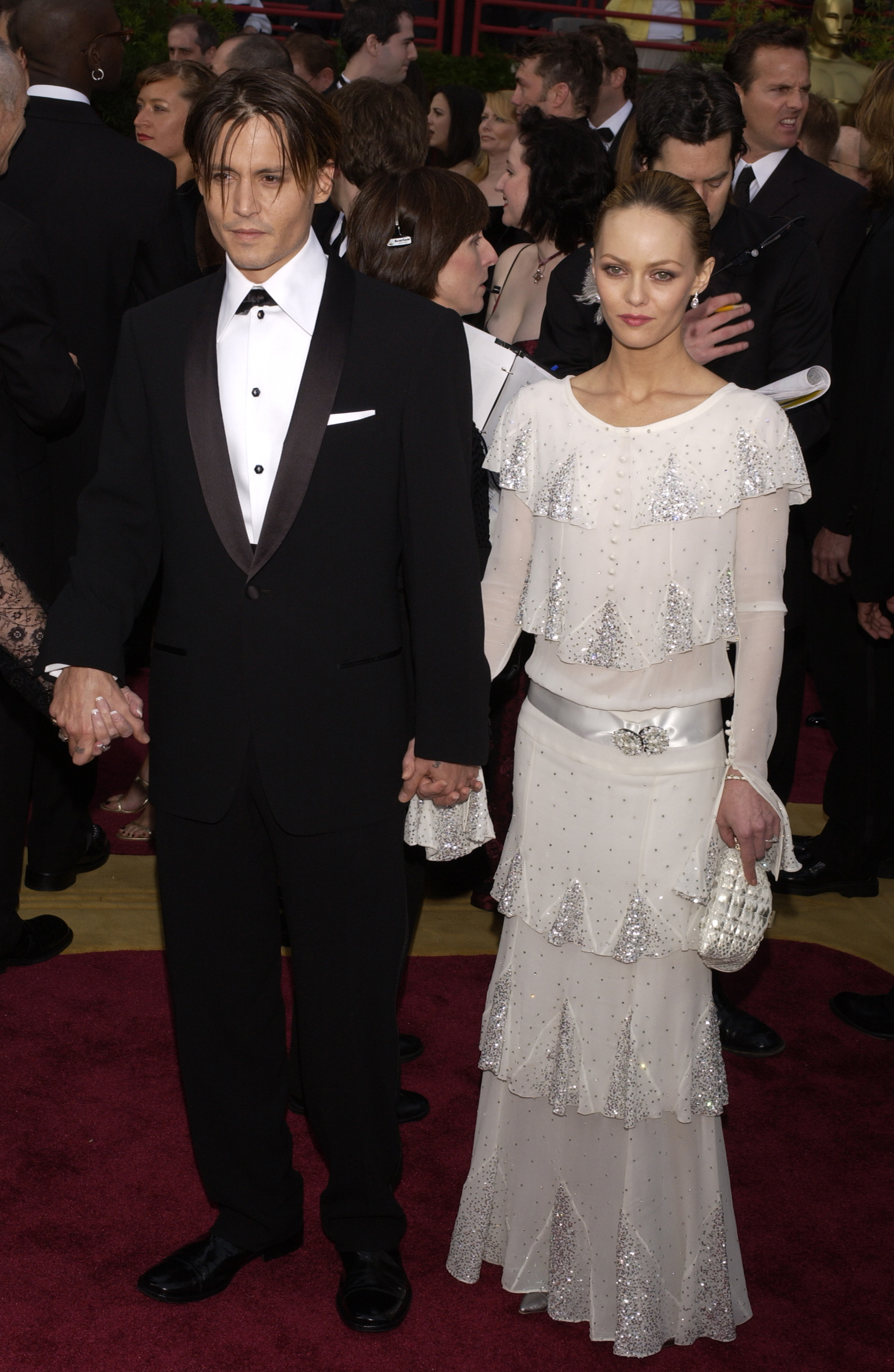 At the 76th Academy Awards, 2004
Paradis has been a spokesmodel for Chanel since 1991, when she starred in the iconic Jean-Paul Goude-lensed ad for the house's Coco fragrance. Since, Paradis has sported the French brand's whimsical designs on many a red carpet. To the premiere of Sleepy Hollow, she wore a beaded number with a floral neckline. To Cannes in 2016, she wore a rainbow-hued lace gown. Here, to the 76th Academy Awards, she wears an ethereal tiered chiffon number, designed by Karl Lagerfeld, himself. Paradis maintained a close relationship with the designer until his passing, telling The Guardian, "I met him at a show in 2003 and have stayed friends since. What I love about him, apart from being the fantastic designer, is he smells gorgeous all the time!" The more you know.