Photos celebrating the vibrant youth culture of Réunion
Photographer Fabien Vilrus and fashion designer Nicolas Guichard went back to their native island to capture a magical place that often gets overlooked.
There's an island in the Indian Ocean called Réunion, located just a couple of hundred kilometres off the eastern coast of Madagascar. It's almost surreal in its beauty: from coral reefs and rolling green hills, to waterfalls and volcanoes, it's so unspoilt that you'd almost expect to see a brontosaurus rummaging amid the foliage. Beneath that splendour, however, lies a complex history. An overseas département of the French Republic, the island has been marked by centuries of slavery and colonialism -- all of which remain deeply entrenched in the socio-economic fabric of the island today. France has always maintained a strong political and economic foothold on the islands and consequently, a colonial outlook has long dominated representations of Réunion, its landscapes and its culture, often completely erasing its population along the way. Holiday postcards tell tales of a sun-soaked paradise where time seems to have stood still, cut off from the rest of the world.
Seeking to contest this holiday-resort narrative, Fabien Vilrus and Nicolas Guichard -- a young photographer and fashion designer respectively -- who both originate from the island but are currently based in Paris, travelled to a small community on Réunion to photograph local youth in their own environment. Their stories are ones we hear little about, and their desires, aspirations and even individuality are routinely ignored in representations of life on the island.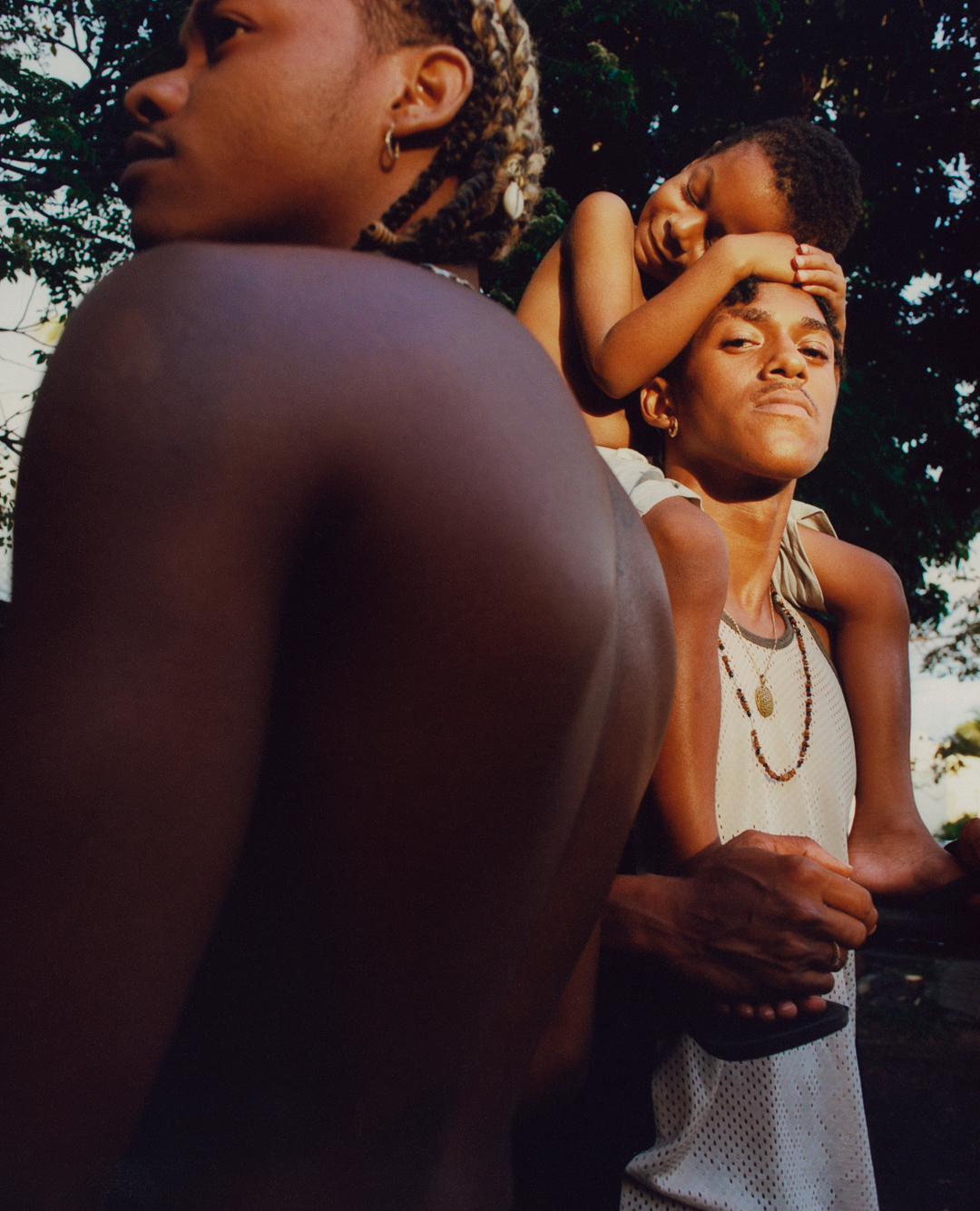 Though unemployment rates are soaring and a third of young people leave the school system without a diploma, its youth is nonetheless resilient and eager to make the most of it. It's one of the reasons Fabien and Nicolas decided to start the project: to reclaim the narrative of Réunion's young people and celebrate it. While they had never collaborated before, it certainly wasn't the first time the island had inspired their individual work. Fabien, a self-taught photographer and filmmaker whose practice occupies a middle ground between fashion and art, had already made a short film titled Believer, which focussed on the belief systems and superstitions that the island's community harbours. Last year, Nicholas launched his first fashion collection called Pool Party Stone Love, for which he delved into the island's rich dancehall culture.
"Most of the people from France or Northern countries are confused about where we are from," Fabien and Nicolas explain. "We are usually mistaken with Latino, Arabic or African ethnicities. There are still some people who think Réunion is in the Caribbean or have no clue where it is located. But it's a multi-ethnicity island, where people co-exist no matter what race or religion, with a strong culture and where people have proper values."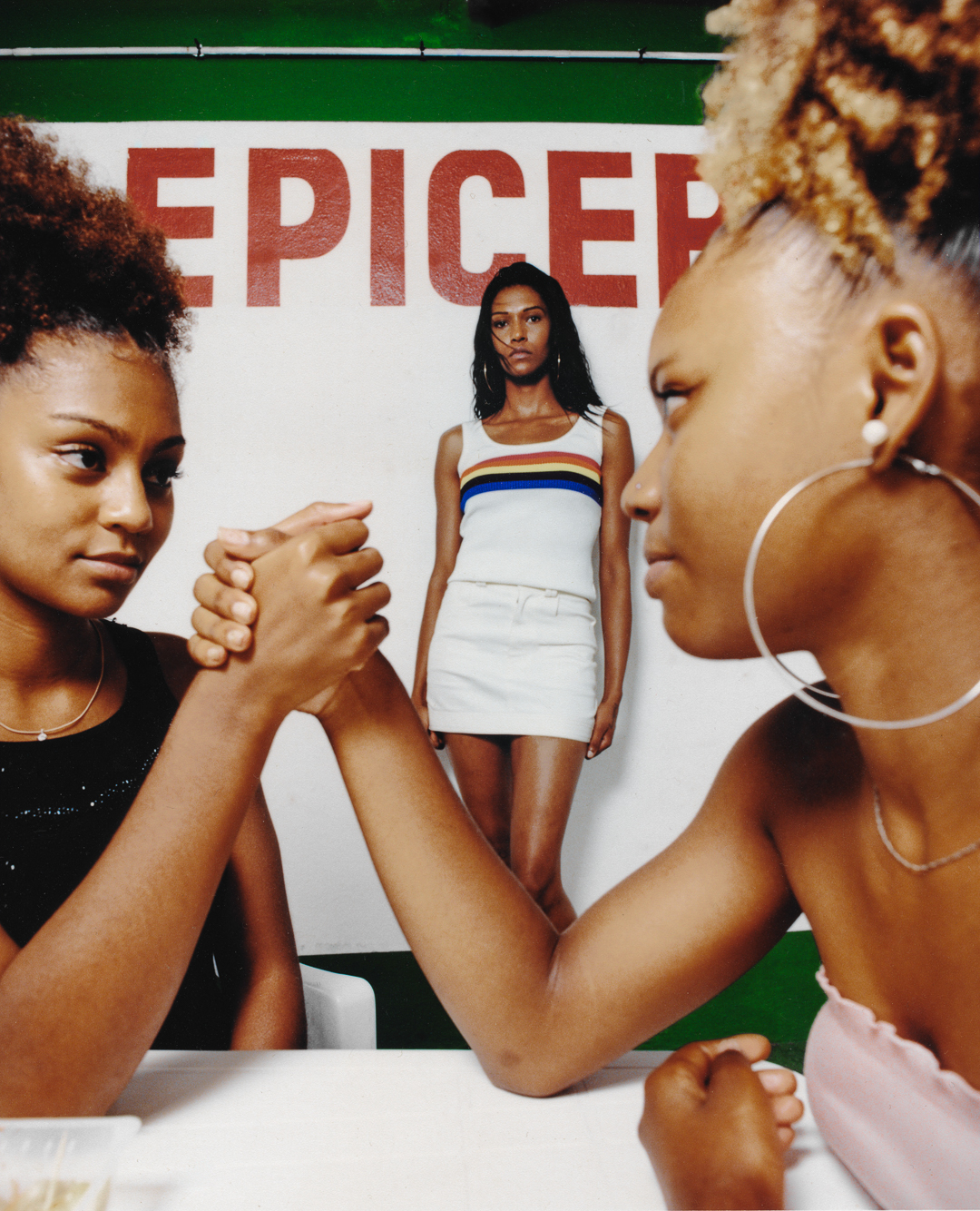 Since they last lived there, however, much has changed. "The island is being modernised very quickly, and not always with desirable results," they say. "It's getting invaded by modern construction projects that don't respect the architectural background of the island. Most of the time these constructions disregard tradition and establish a nonsensical landscape where nature is replaced by buildings and freeways. It's a shame because many local people, obsessed with this constant modernisation, do not seem too concerned about this, whereas it's contributing to the loss of our culture and history."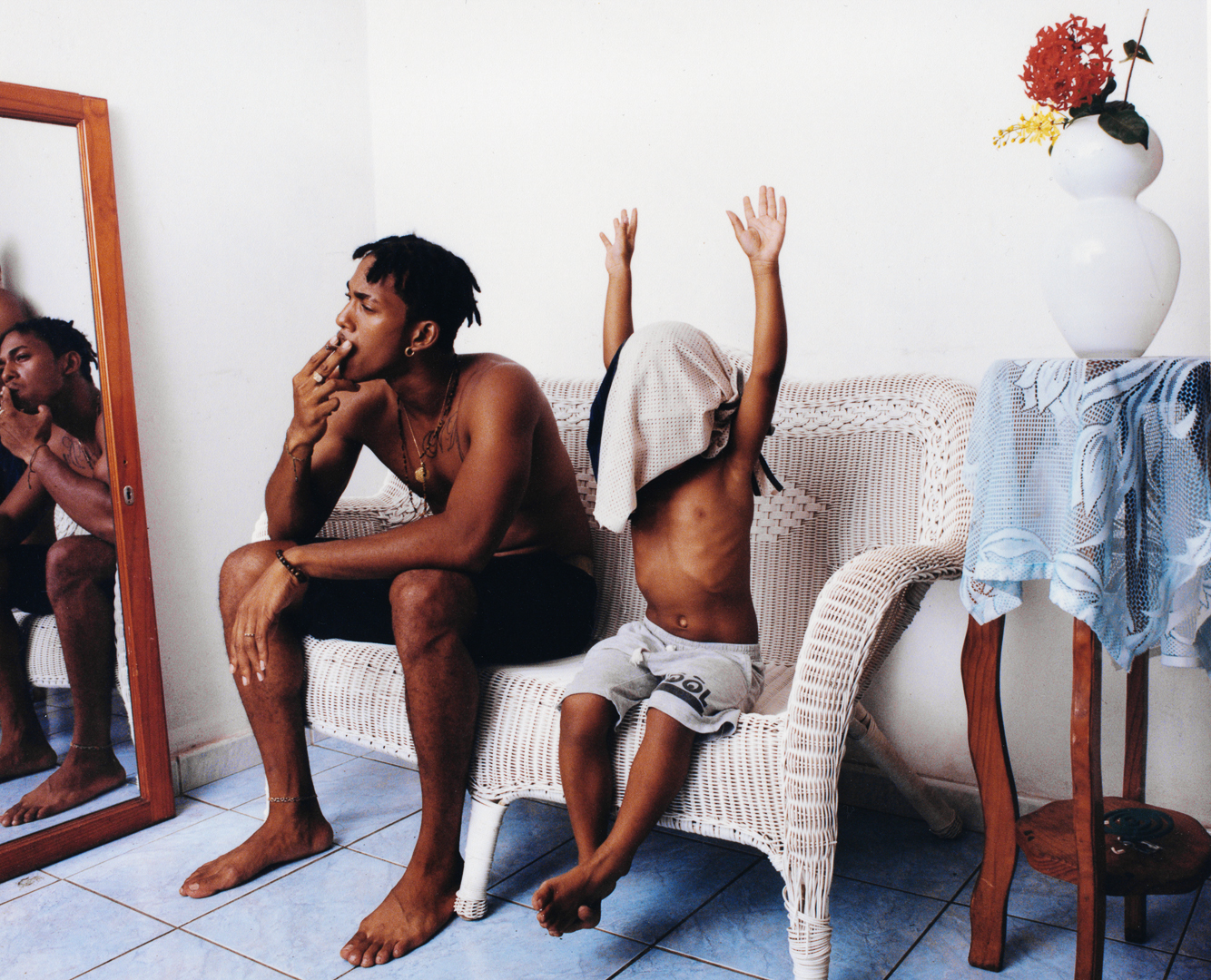 It's no wonder then, that they look at their own childhood on the island through a nostalgic lens. "Time has another meaning there. We often feel disconnected from the outside world -- as if we are in this remote bubble in the middle of the ocean. People in Réunion are less individualistic and more connected to each other. In Paris, where we both live now, we are constantly stimulated, everything goes fast and we are constantly running after time. On the island, it's completely different, it's more about taking time and sharing it."
This is one of the reasons both artists try to travel home at least once a year. "Each time we go home, though, we notice that the island's traditional values and culture is being diluted with influences from France and other Northern countries," they say. "It is now common to hang out in the shopping malls and consider foreign food a better option than local cuisine. Back when we were young, it was natural to just enjoy the simple life without any modern or foreign commodities. This series showcases the lifestyle that's true to the island's locals."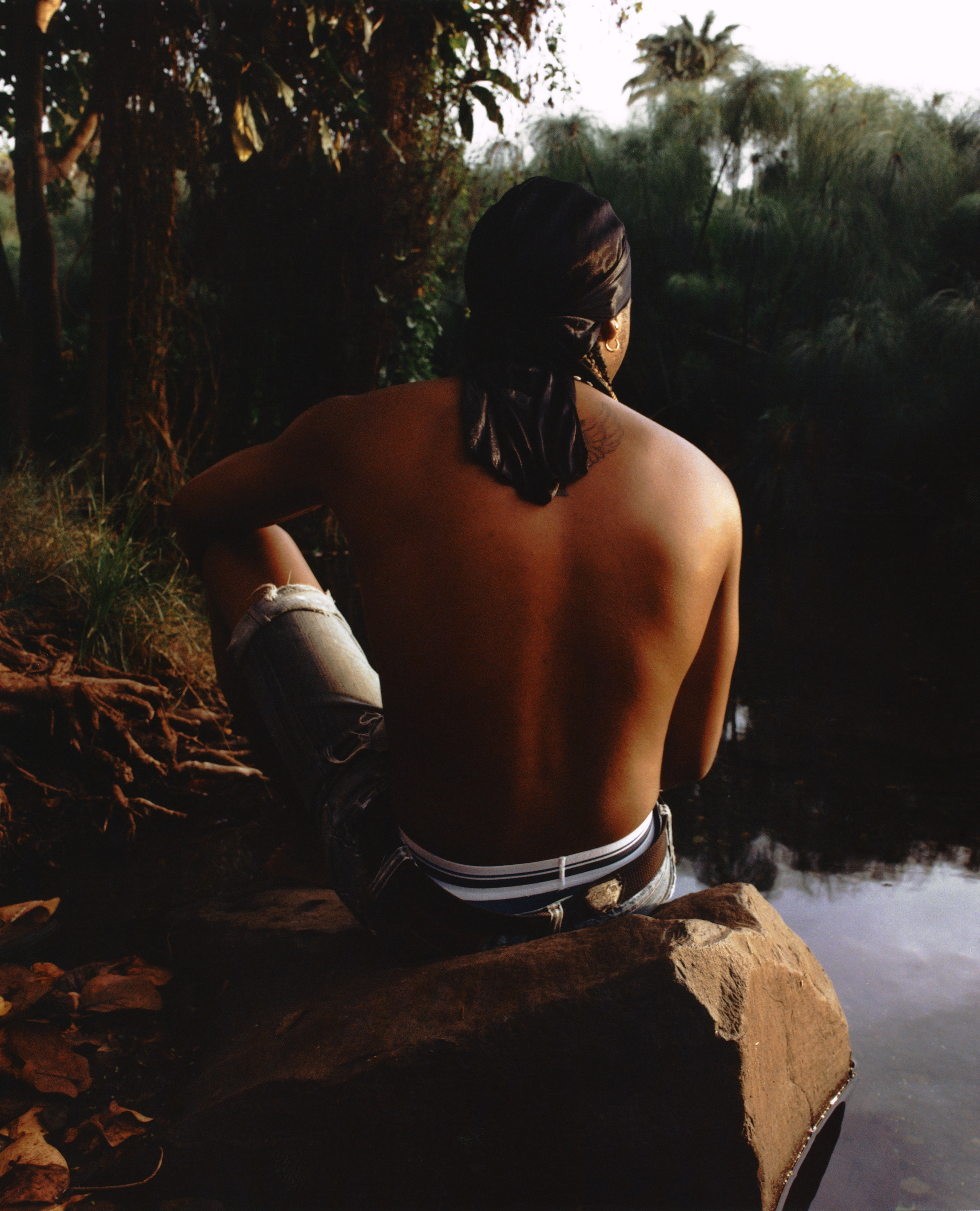 Through their photographs, which are currently on show in Paris, the duo want viewers to be immersed in the Réunion way of life. "We want those local faces to be represented here, in Northern countries, in a way that's truthful," they say. "The exhibition also allows a space to reflect upon the looming loss of our culture. We hope that people will feel concerned and understand the potential that creole identity has."
Nicolas and Fabien's exhibition 'La Kaz', curated by Juan Corrales, is currently showing at Balice Hertling Belleville Gallery in Paris until 1 August 2020.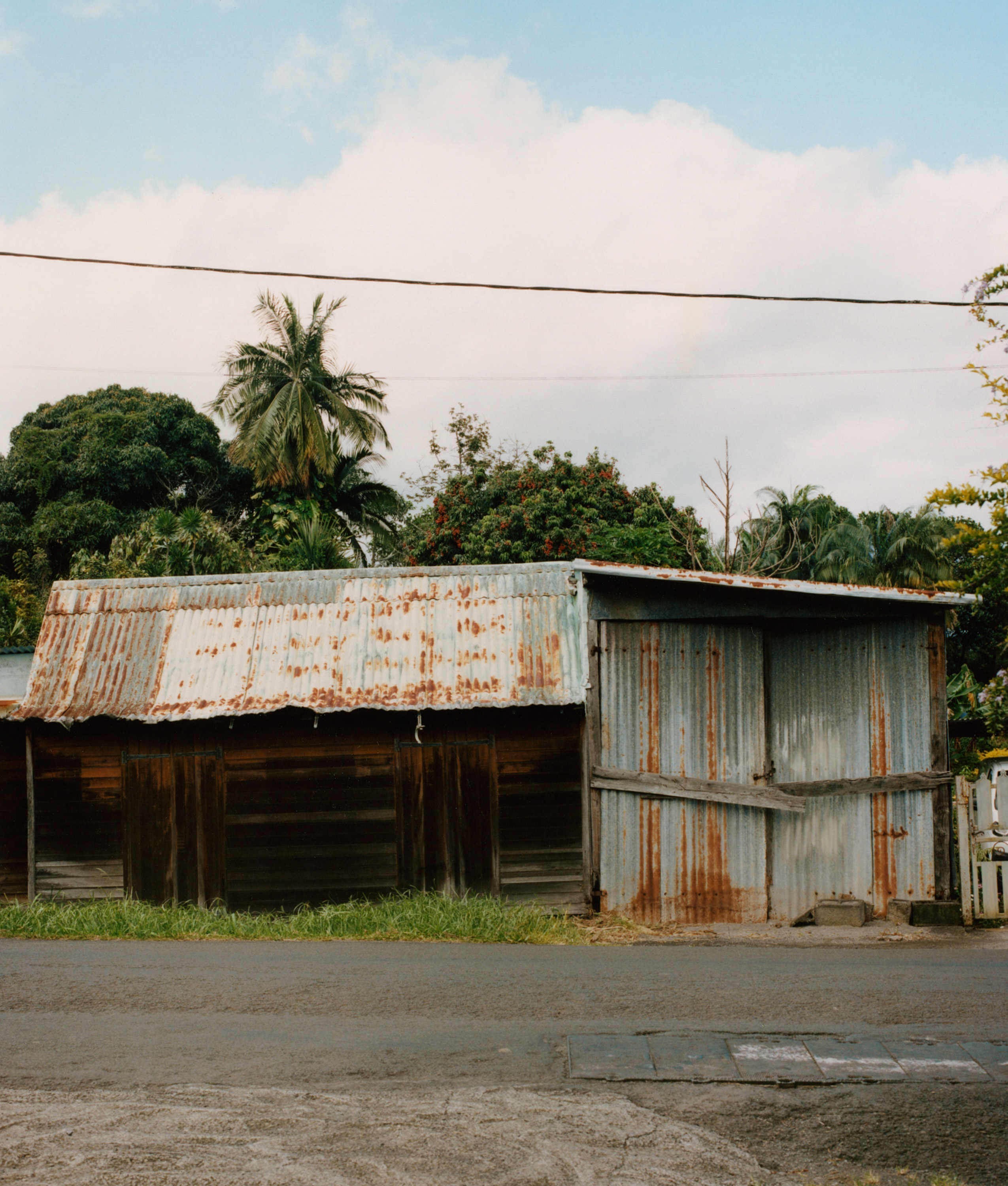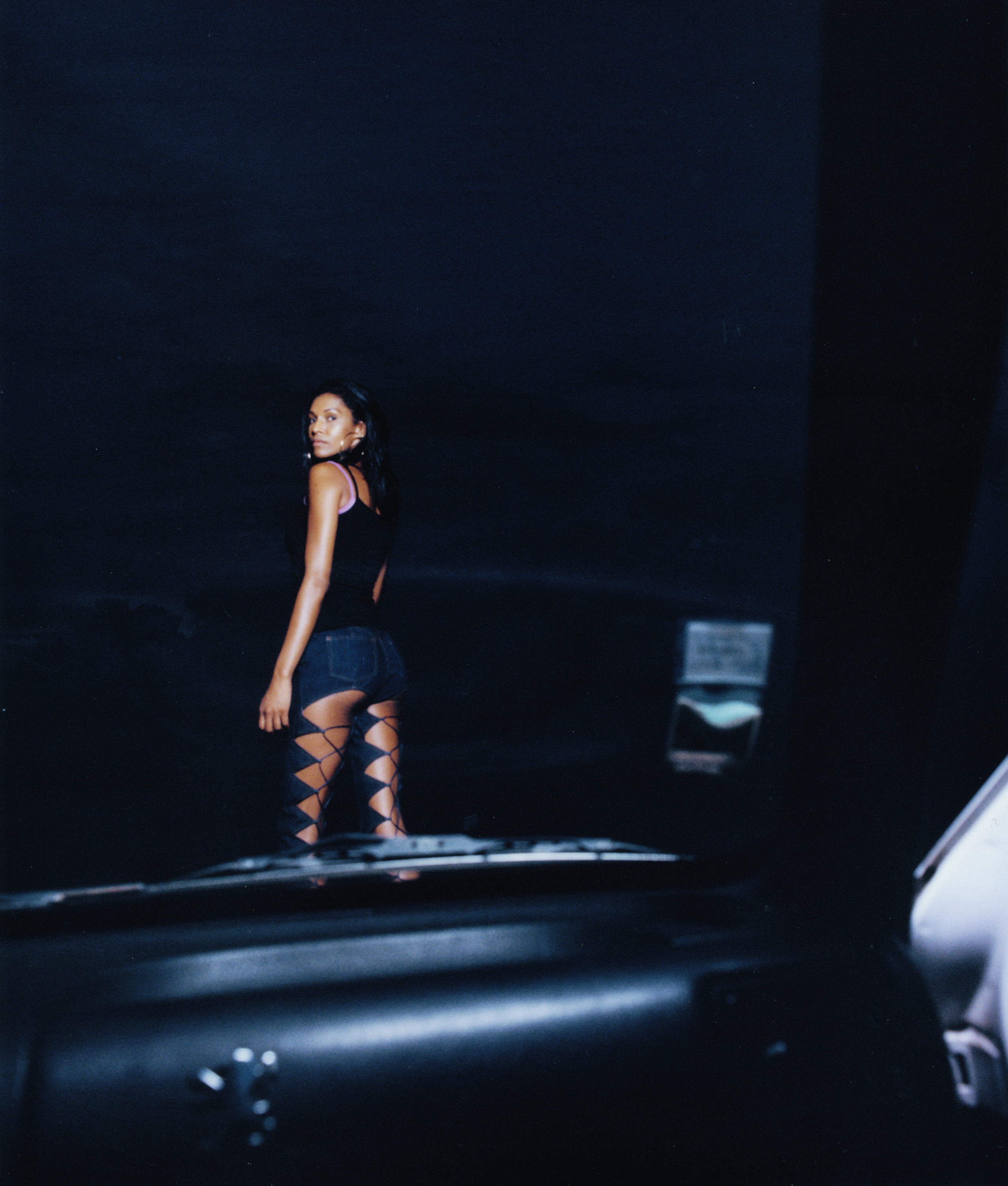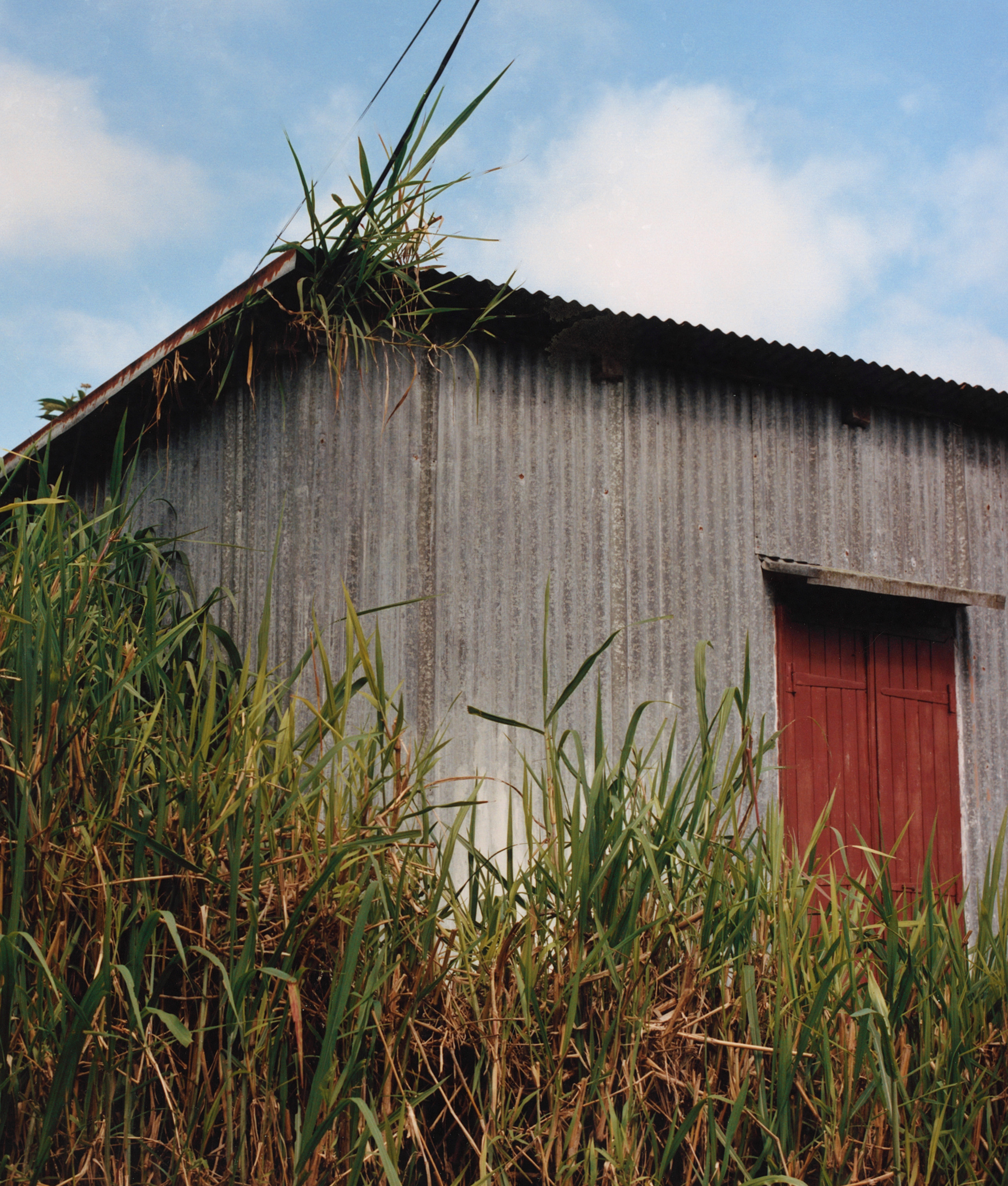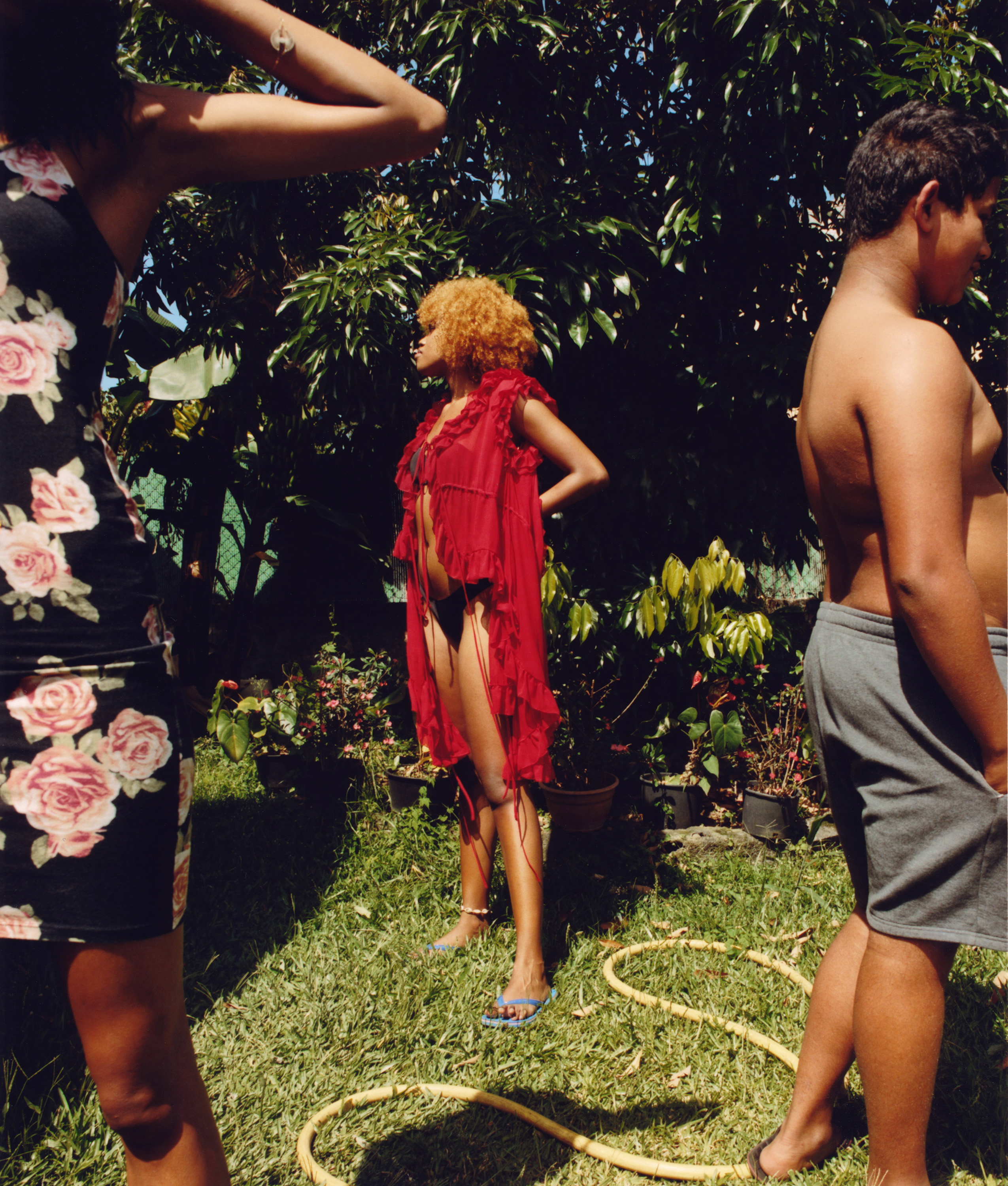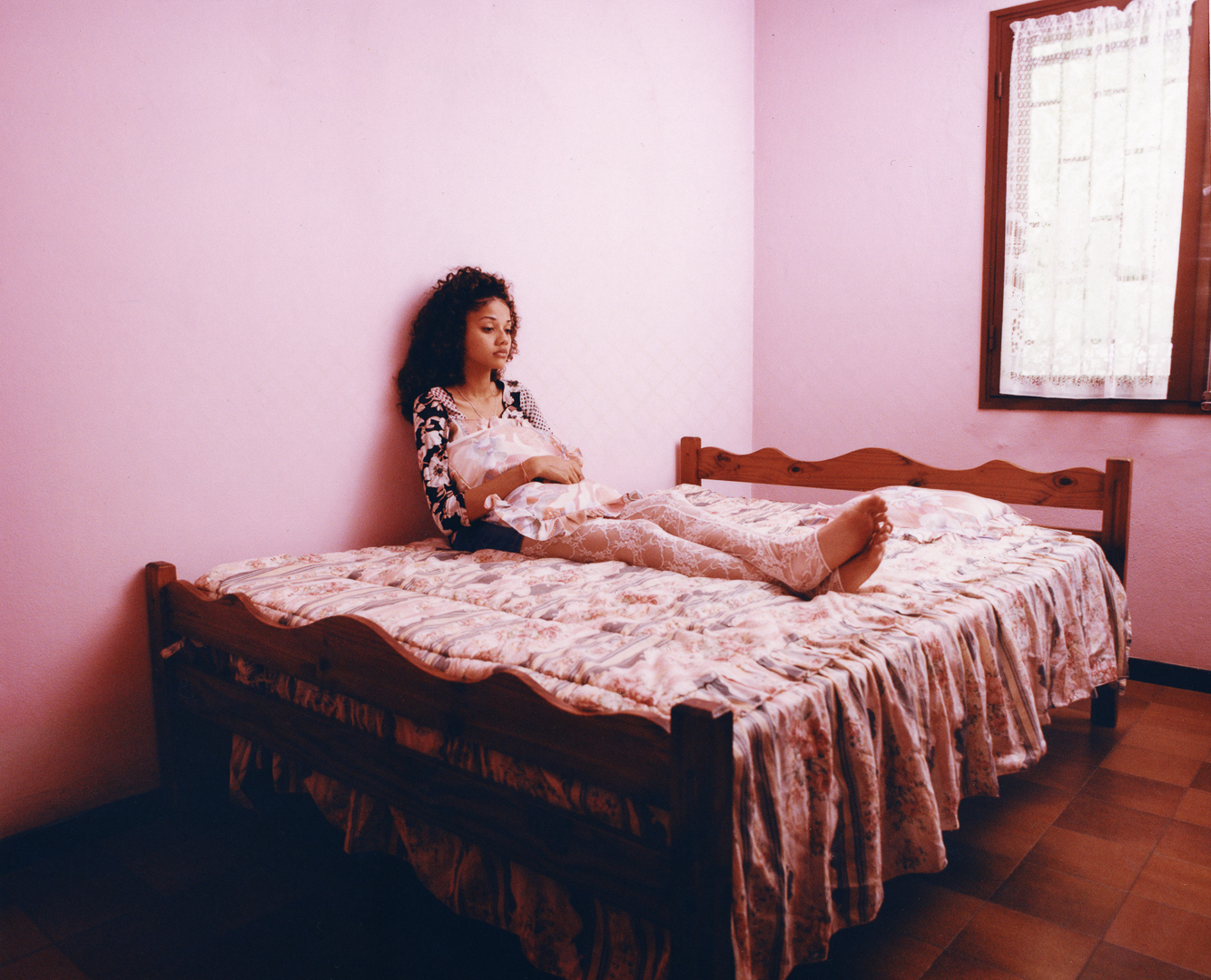 Credits
---
Photography Fabien Vilrus
Fashion Design Nicolas Guichard