Noname's 'Song 33' and everything else you need to hear today
This playlist is your essential guide to the best new music.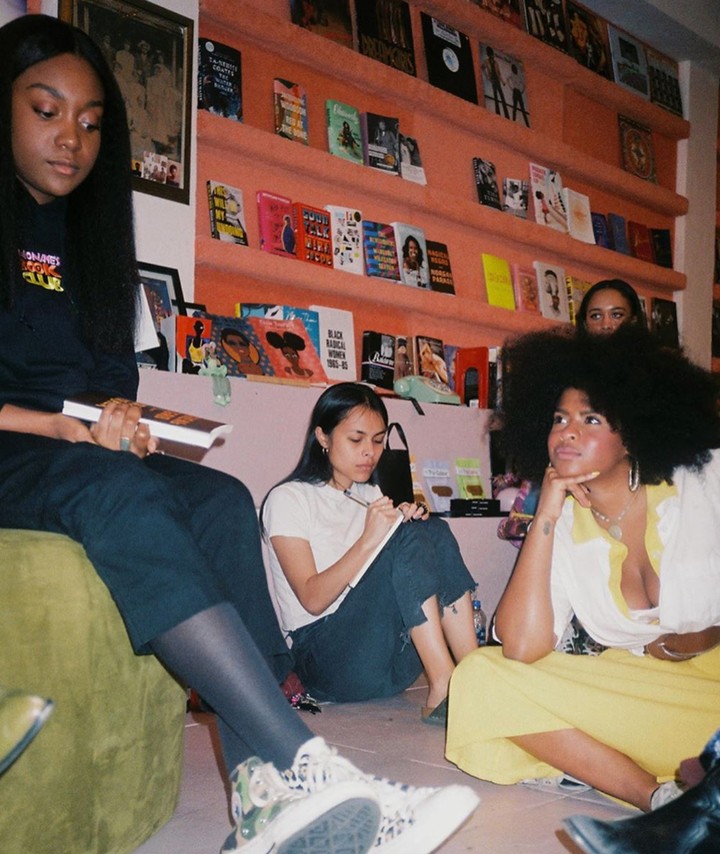 Noname and her book club
Chicago artist, activist and book club organiser Noname just released her first music of 2020. At just over one-minute long, the Madlib-produced track concisely takes down J.Cole, who indirectly called her out in his latest single "Snow on tha Bluff" for being "mad at the celebrities". Over the past few weeks, 28-year-old Noname has been admirably active on Twitter, sounding off on the lack of involvement many of her peers in the industry have had in the global protests surrounding the most recent spate of police killings and violence against Black people.

"Why Toyin body don't embody all the life she wanted?" asks Noname's "Song 33", highlighting Oluwatoyin Salau, a Black Lives Matter protester whose death in Florida last week followed an alleged sexual assault. "A baby, just 19, I know, dream all black / I seen her everything immortalised in tweets, all caps / They said they found her dead, one girl missing another one go missing." The track goes on to criticise somebody -- presumably J.Cole -- for using their platform to focus on her 'outspokenness', rather than for good:
"He really bout to write about me, when the world is in smokes? / When it's people in trees? / When George begging for his mother saying he couldn't breathe? / You thought to write about me?"
Elsewhere in new music, Teyana Taylor released her new record, The Album, today, with features from Missy Elliott, Future, Kehlani, Erykah Badu, Quavo and more. You'll find her single "Boomin" on this week's playlist along with Arca's dance-ready "Mequetrefe", "End Of The Wicked" by Cruel Santino and Octavian, "Ordinary Guy" by Toro y Moi and serial collaborators The Mattson 2, and "Options" from NSG's new album Roots.
"I Know The End" from Phoebe Bridgers' second solo album Punisher is out now too -- read all about it in our interview with the LA artist -- as well as H.E.R.'s "I Can't Breathe", Saweetie's "Tap In" and lots more.