SZA is headlining this Michelle Obama-hosted music festival
An intersection of all of our interests!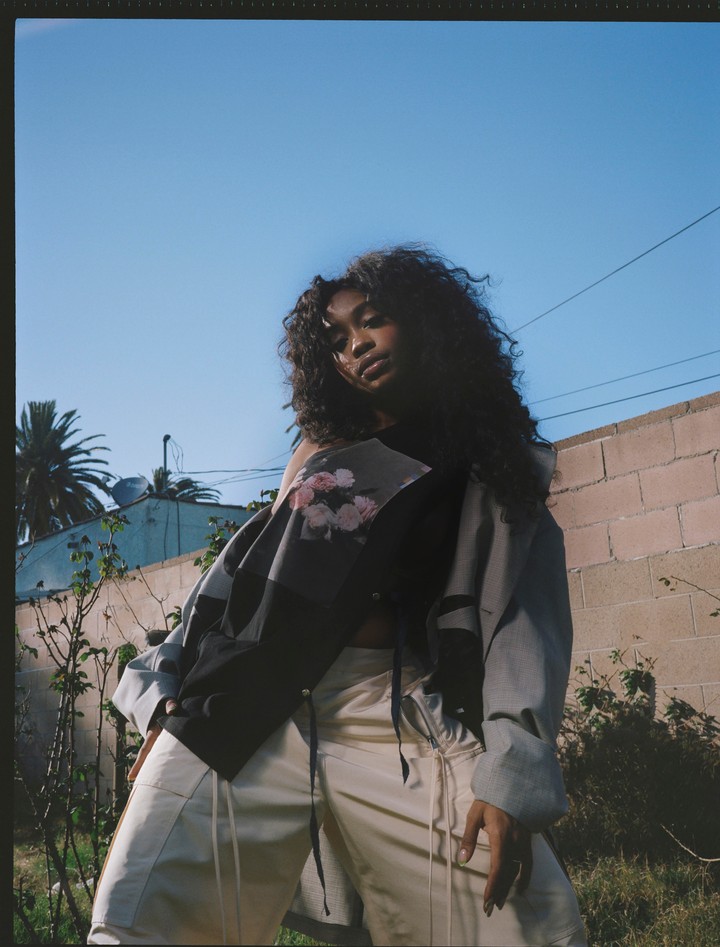 SZA by Petra Collins for i-D's The New Fashion Rebels Issue, no. 352, Summer 2018.
Just when you thought that live music had been put on the back-burner, First Lady of our hearts, Michelle Obama, has brought it upon herself to help reignite Roots Picnic, the music festival held for the past 13 years by the iconic 90s hip-hop collective The Roots.
Usually, fans of the group and good music in general gather in Philadelphia's Fairmount Park to see artists like Lil Uzi Vert, Solange and Pharrell perform live over one special weekend, but obviously Ms Rona has derailed that this time around. After initially cancelling the IRL event, The Roots have announced a new virtual line-up for the event that will be co-hosted by Michelle Obama.
Taking place a month after the originally scheduled Roots Picnic weekend on June 27, the festival will be headed up by group members Black Thought and Questlove, alongside Michelle, and has a packed line-up of musicians, artists, journalists and activists all set to make appearances. Right now, that line-up includes artists like SZA, Roddy Ricch (so you can do that TikTok dance in the presence of the man himself), H.E.R., Snoh Aalegra and Lil Baby.
Others set to appear -- delivering speeches rather than performing -- are Janelle Monae, Tracee Ellis Ross, journalist Elaine Welteroth and Tom Hanks aka everybody on the planet's movie-starring dad. The idea is that the online gathering, which is happening in support of Michelle's non-profit organisation, When We All Vote, could help drive up to half a million eligible US voters to register and have their voices heard at the polls this year. Come for the good music, leave with a greater understanding of why your vote matters now more than ever.
To join in, RSVP for the 27 June event by heading here.