Dede Mansro: "It felt like it was my place to shut down assumptions about Africa"
The model compares her life in Ghana to the USA.
|
21 September 2020, 1:29pm
Dede's story originally appeared in up + rising, a celebration of extraordinary Black voices, and is the first chapter of i-D's 40th anniversary issue (1980-2020).
i-D chronicled over 100 activists and artists, musicians and writers, photographers and creatives, in Atlanta, Baltimore, Minneapolis, LA, London, New York, Paris and Toronto.
"Living and growing up in Ghana, I had no idea racism was still a thing simply because of how everyone in my home country is treated; fair and equal. Police brutality is rare. Teenagers and adults can travel or roam without the fear of being stopped by the police for wearing a hoodie or just being themselves. This freedom was something I thought I'd be able to feel forever but when I got to America I felt the shift.
Being an immigrant, I thought people would love me and where I came from because of the amount of love my country shows towards immigrants and visitors at home. However, I have witnessed the negative connotation some Americans have towards immigrants and Africans. I want to insert a positive outlook and make a change to this perception. It felt like it was my place to shut down assumptions about Africa.
So, I have made it my personal mission to spread my culture primarily through African music. Despite some Americans hating people that have similar backgrounds to me, I will forever cherish my experience and opportunities that I have received in the US and will continue to move forward to educate others to understand my heritage."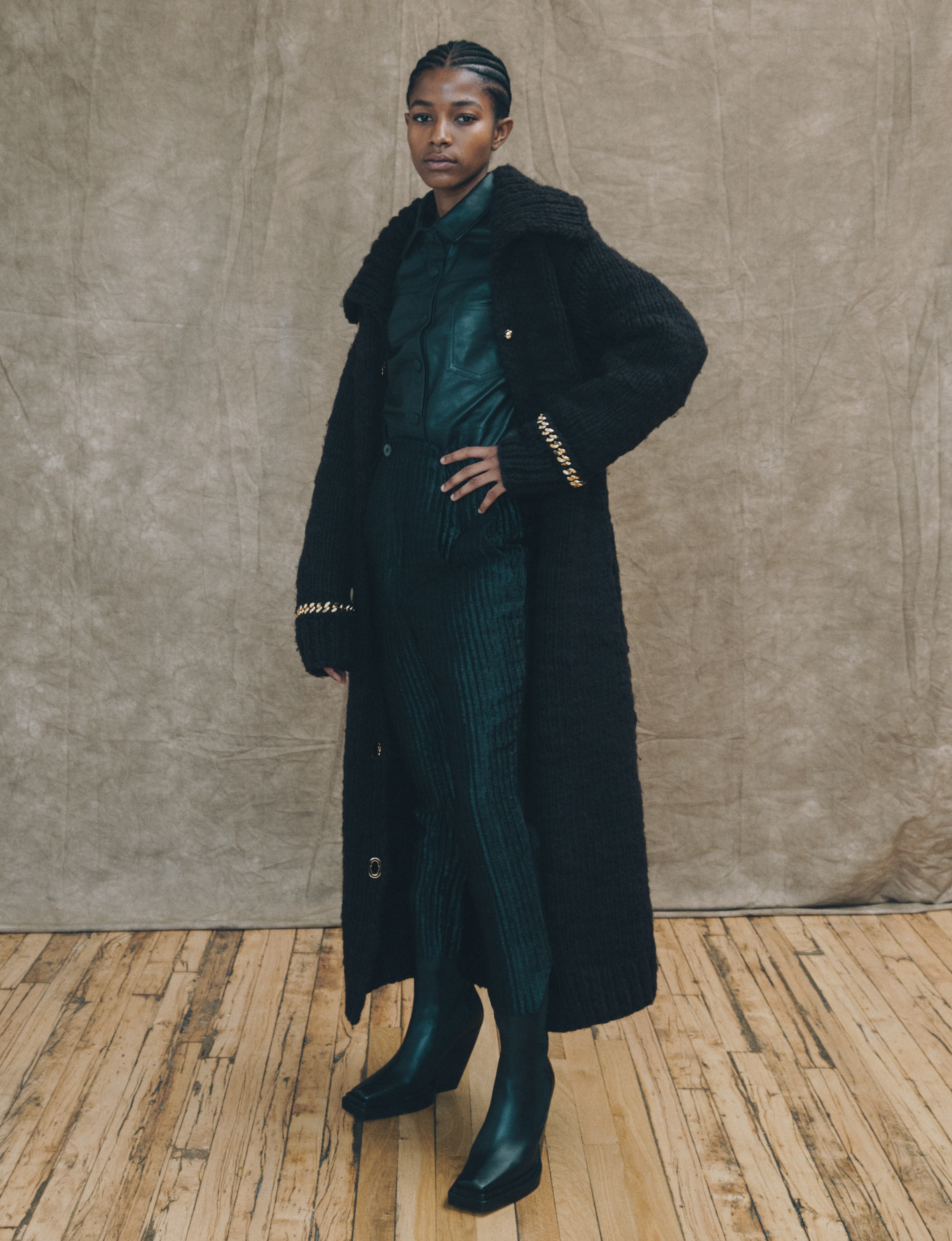 Credits
---
Photography Justin French
Styling Edward Bowleg III
Hair Suhailah Wali using JASS Products by Janel Sealy Smith.
Make-up Raisa Flowers using Pat McGrath Labs.
Digital technician Tim Hoffman.
Styling assistance DeVante Rollins.
Make-up assistance Ashley Brignolle.
Production Casey Murphy.
Casting director Samuel Ellis Scheinman for DMCASTING.
Casting assistance Alexandra Antonova.
Tagged: