Chiké Okonkwo: "The future for Black people is in our ability to be as one"
The British actor on using your energy to power change.
|
21 September 2020, 3:11pm
Chiké's story originally appeared in up + rising, a celebration of extraordinary Black voices, and is the first chapter of i-D's 40th anniversary issue (1980-2020). i-D chronicled over 100 activists and artists, musicians and writers, photographers and creatives, in Atlanta, Baltimore, Minneapolis, LA, London, New York, Paris and Toronto.
"I could speak to the time in which we find ourselves. To the protests. To the unity. To the pain of loss of innocence. Of our heroes. But I want to speak to our future. No matter which way I look at it, I'm convinced that the future for Black people in the United States, is in our ability to come together. To be as one. Not a homogenised whole but a group of individuals as complex and as different as each other, but with strength in our togetherness. In our collaborations and our coalitions. Our future lies in building each other up not tearing each other down. It lies in our strategy not in our offhand tweets.
As a kid, my mom brought me and my four siblings together. She held up an African broom, which is a thick cluster of thin sticks, bound together at one end and that end being used as the handle. She pulled out an individual twig and gave it to my younger brother, she asked him to break it. He did so with ease. She did the same to my two sisters and then me. We also broke them. She then gave each of us the whole broom. The bushel of sticks bound together. She asked us to break that. Try as we might, we could not.
My hope for this time is that we as Black people can take that old Igbo proverb and put it to good use. Together we are stronger. In our families. In our workplaces. In the way we bring pressure to bear on our elected officials, local and national. We are who we've been waiting for."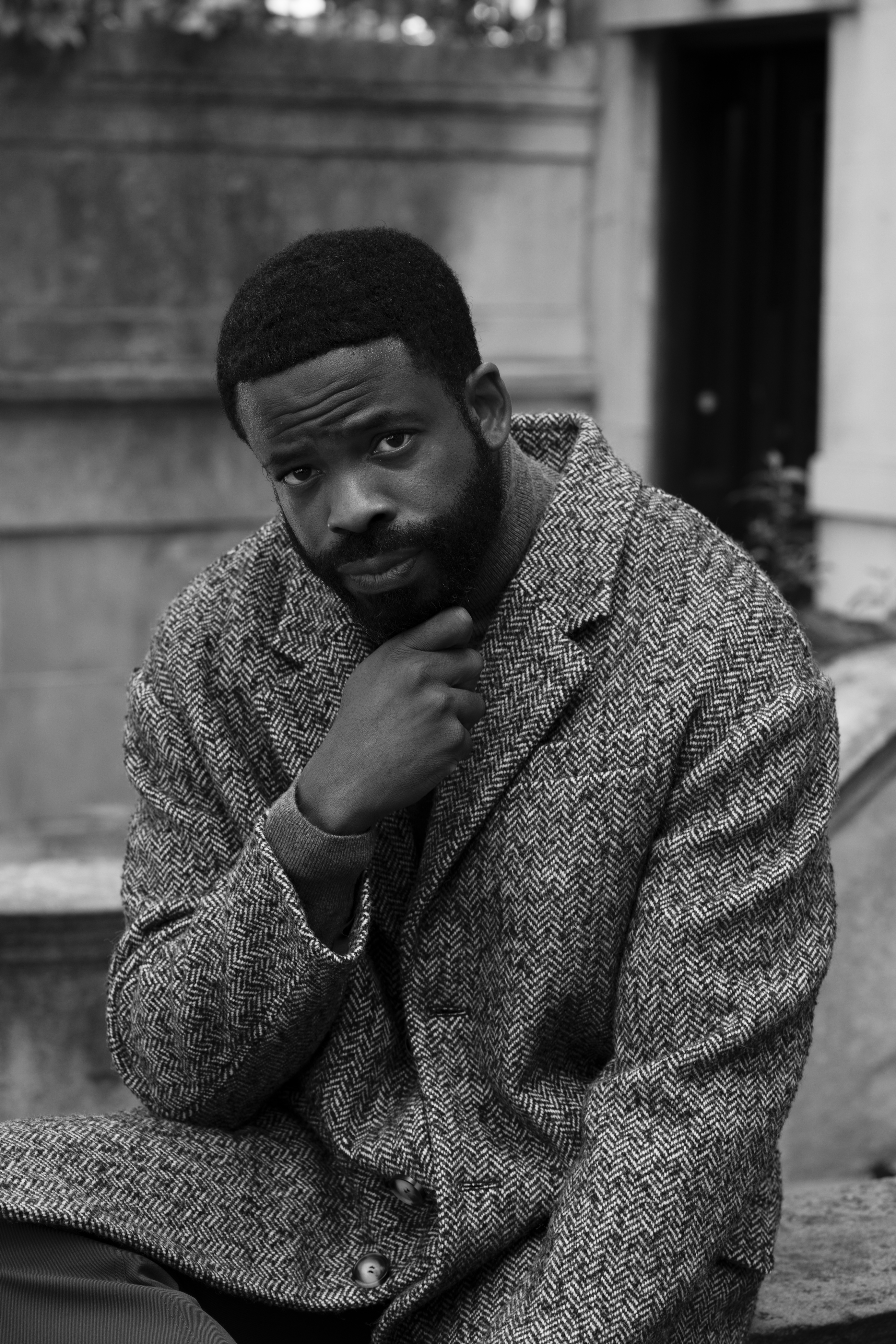 Credits
---
Photography Lacey Lennon
Fashion director Carlos Nazario
Hair Ro Morgan at The Wall Group using Design Essentials and Latisha Chong using Oribe.
Make-up Jamal Scott at the Teknique Group using Barbra Sturm Cosmetics.
Photography assistance Genesis.
Styling assistance Raymond Gee.
Casting director Samuel Ellis Scheinman for DMCASTING.
Casting assistance Alexandra Antonova.
Tagged: