Chelsea Miller: "It was only 55 years ago that Black people won the right to vote. This isn't alternative facts, this is history"
The co-founder of Freedom March NYC knows we have to re-imagine the future.
|
21 September 2020, 1:08pm
Chelsea's story originally appeared in up + rising, a celebration of extraordinary Black voices, and is the first chapter of i-D's 40th anniversary issue (1980-2020).
i-D chronicled over 100 activists and artists, musicians and writers, photographers and creatives, in Atlanta, Baltimore, Minneapolis, LA, London, New York, Paris and Toronto.
"To know your history is to know your future. 401 years ago, the first enslaved Black people were brought to this land. 244 years ago, when the Founding Fathers framed our democracy, only white men who owned property were given the right to vote. In this time, not only were Black people enslaved but systems were built, economies were structured around, and laws were created to preserve race, gender, and class inequality. Due to the efforts of leaders such as Harriet Tubman, Fannie Lou Hamer, Ida B. Wells, Shirley Chisholm, Angela Davis, Marsha P. Johnson, Martin Luther King Jr., John Lewis, Fred Hampton, and countless others we've seen these systems challenged. We've seen our country expand it's framing to fulfill an intentionally delayed promise of "liberty and justice for all". It was only 55 years ago that Black people won the right to vote. This isn't alternative facts, this is history.
With that in mind, the question then becomes: how have we fully corrected in a few decades the hundreds of years of oppression now rooted in our society? The simple answer? We haven't. Racism didn't end 55 years ago it simply adapted and continued to burrow itself in our education, criminal justice and electoral systems. Before George Floyd there was Emmett Till. Before Freedom March NYC, there was the Student Non-Violent Coordinating Committee. Before Tulsa, Oklahoma there was Seneca Village. As a Black woman, I don't have the privilege to wait another 55 years for the partial fulfillment of our America's delayed promise. As an activist, this work is draining. But when you know your history you also know your power. I stand, we stand, on the shoulders of giants. It's on each of us to show up and stand in the truth of history to reimagine our world not as it is, but as it should be. It's time for us to reimagine our schools, workplaces, courthouses, and communities in a way that holds our country accountable to its delayed promise. So if you've ever wondered what you would've done during the Civil Rights Movement, the answer is whatever you're doing right now."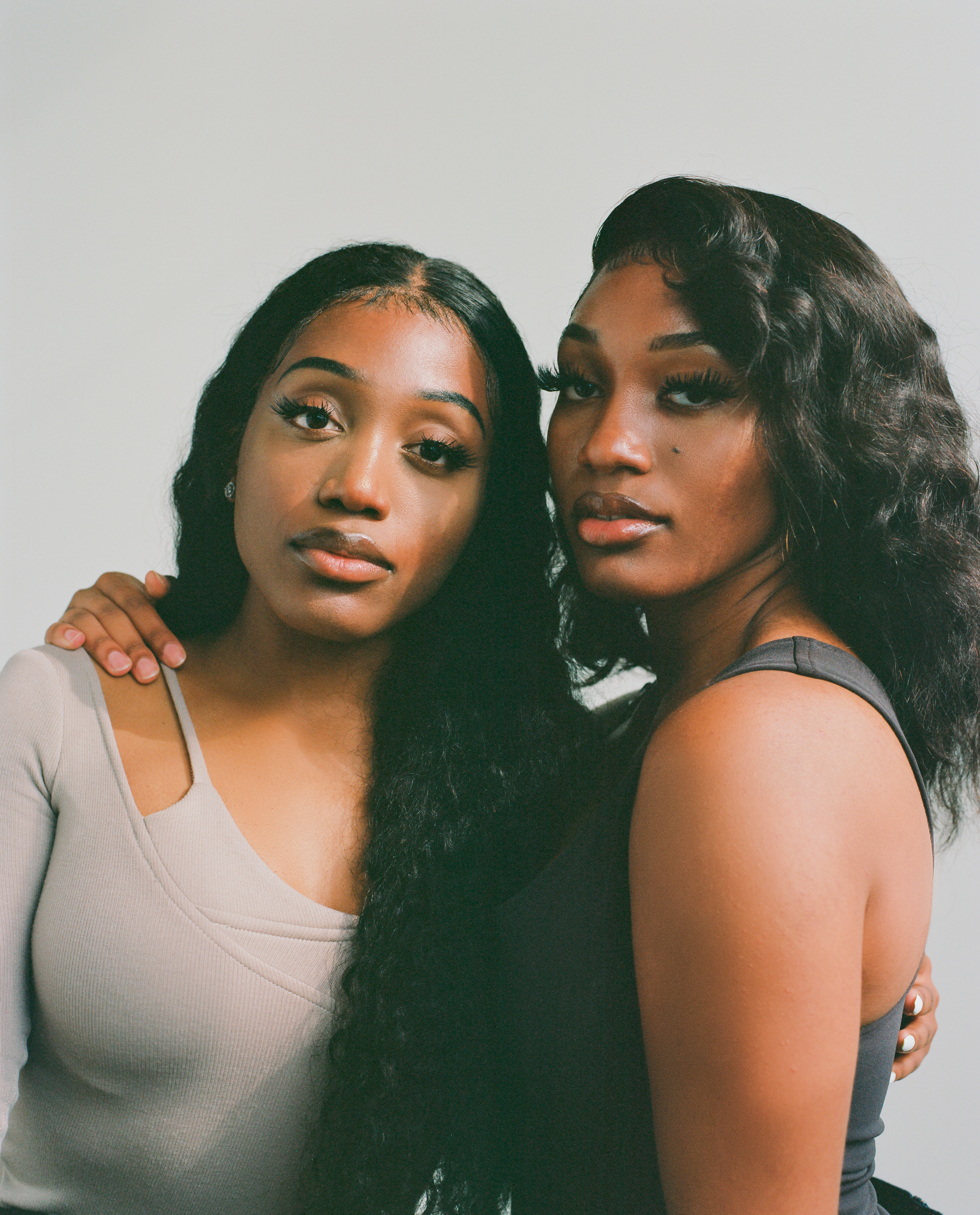 Credits
---
Photography Douglas Segars
Styling Milton Dixon
Hair Latisha Chong and LaMesha Mosely using Bumble and bumble.
Make-up T. Cooper at crowdMGMT using FACE Atelier.
Photography assistance William Takahashi, Fallou Seck, Shen Williams-Cohen and Laerke Rose Moellegaard.
Styling assistance Devante Rollins and Theresa Miriam.
Hair assistance Safiya Wiltshire.
Production Yohan Yoon.
Special thanks Please Space BK.
Casting director Samuel Ellis Scheinman for DMCASTING.
Casting assistance Alexandra Antonova.