Meet the winners of the fashion category public vote in the first ever online global design graduate show
Here are the projects focusing on womenswear and menswear, sustainable fashions, sportswear and denim, that received the most public votes of support. 
|
25 September 2020, 3:00pm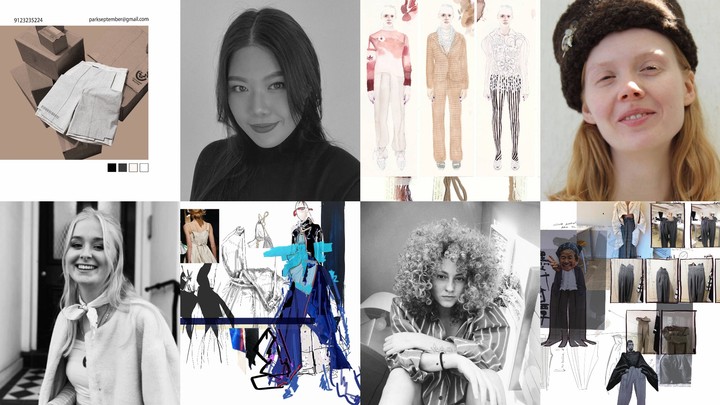 With voting for the i-D x ARTSTHREAD Global Design Graduate Show now closed, the judges are now deliberating to pick their winners in the fashion categories of the competition, this year - for the first time ever - supported by fashion power-house Gucci.
In the meantime, take a look at the amazing projects that received the most public support within the categories of sports and denim; sustainable fashions and textiles; womenswear and menswear.
SPORTS & DENIM
September Park, BFA Fashion at SCAD Savannah, Georgia. USA.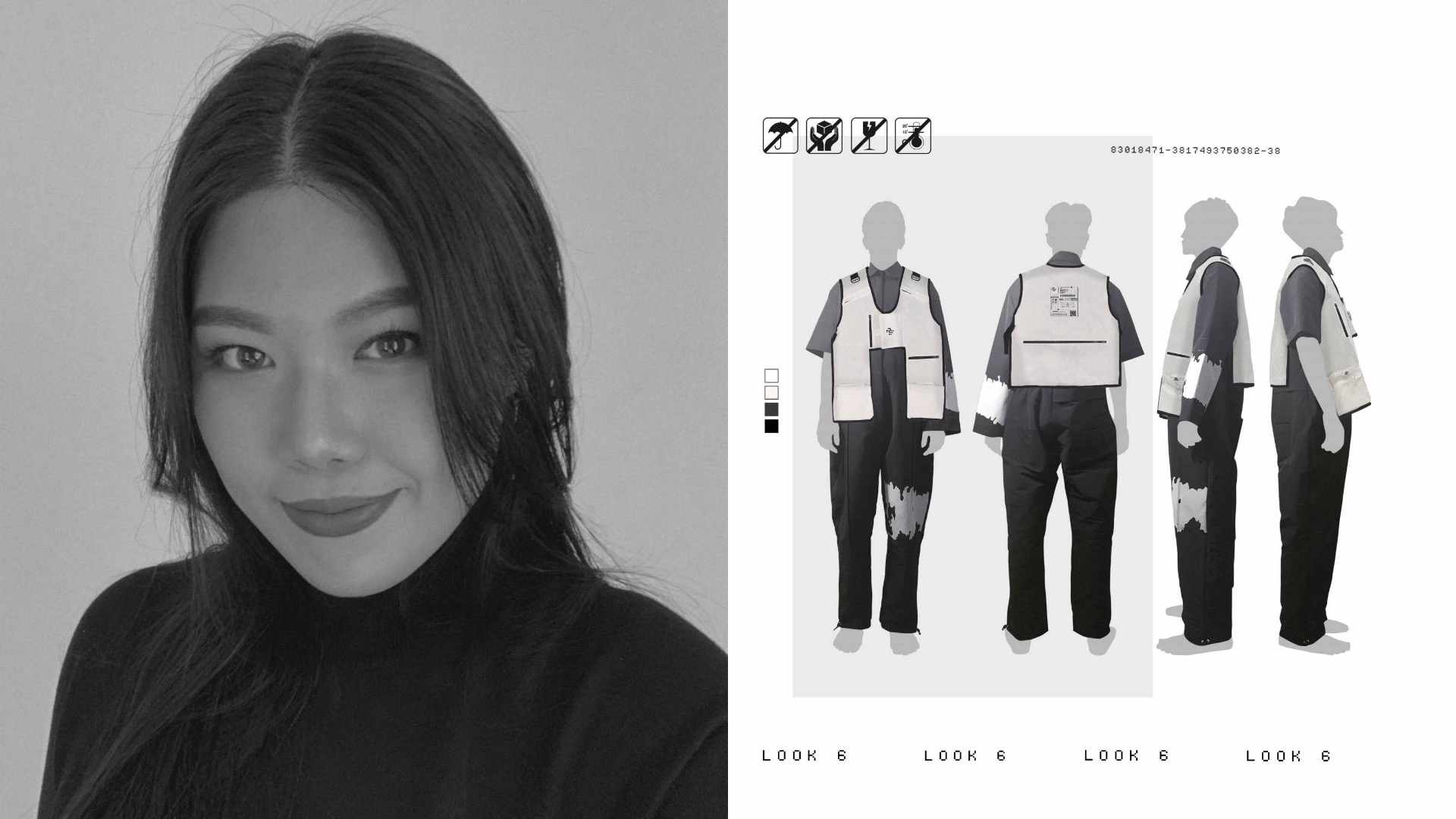 Graduate Project Title: PS² (Park September Postal Service)
A delivery man is the person who, globally, we unconsciously trust with our time, communication and belongings.

Just as universal is PS², a gender-free collection inspired by postal uniforms and packaging materials. "The abstract shapes in the prints were taken from the torn edges of opened boxes and envelopes," says September.
As she prepares to graduate and move onto her next chapter, September labelled the garments with barcodes and shipping labels that provide information about her and digital access to her portfolio; "they represent that I am open and ready for new opportunities."

SUSTAINABLE FASHION / TEXTILES
Lisa Naunheimer, MA Textiles at the Royal College of Art, UK.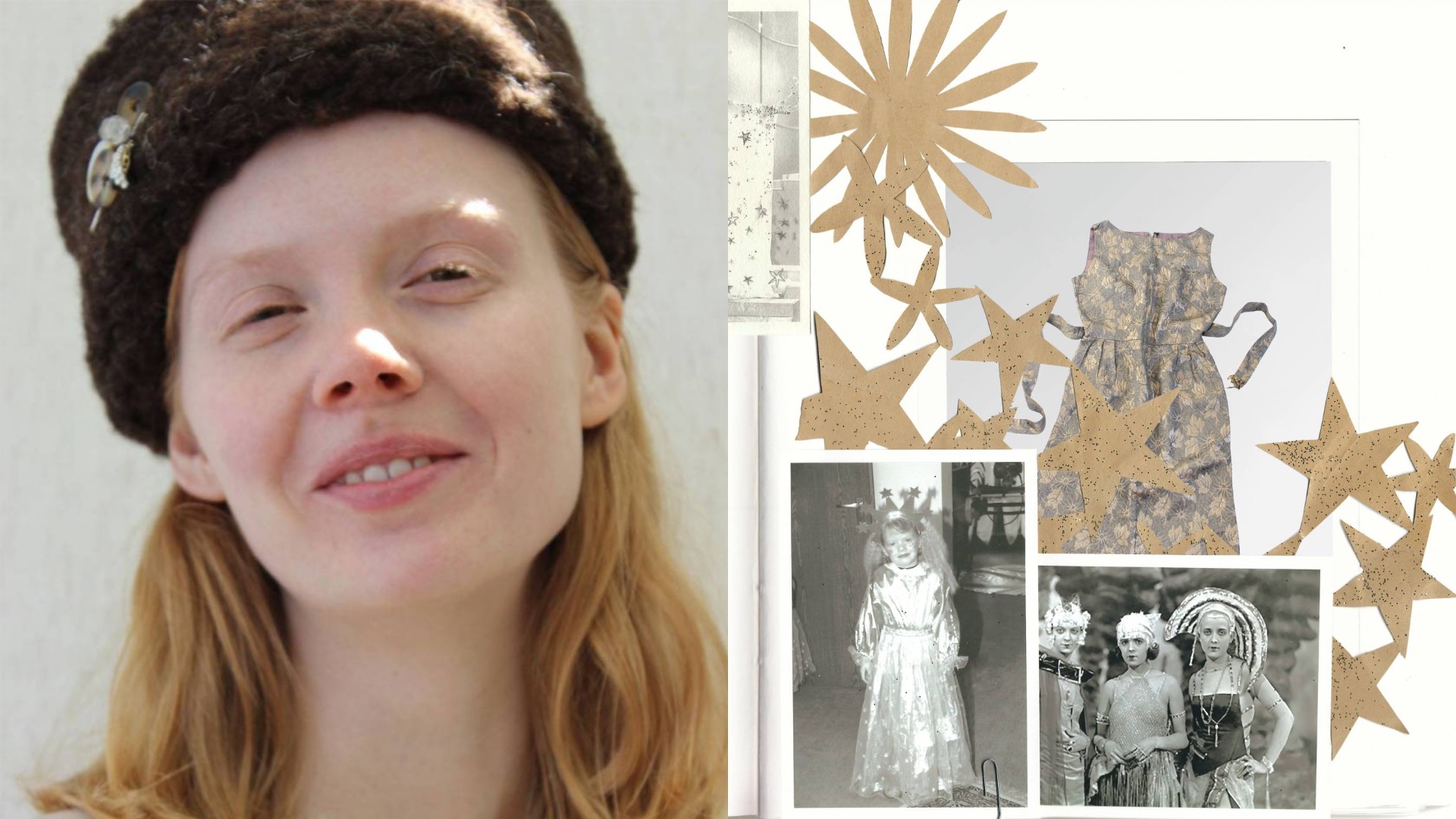 Graduate Project Title: Treasure
"This is a collection about the love for clothes. It tells the stories of the relationships a group of special women I grew up with have with their favourite pieces – pieces that they kept and cherished over years." says Lisa.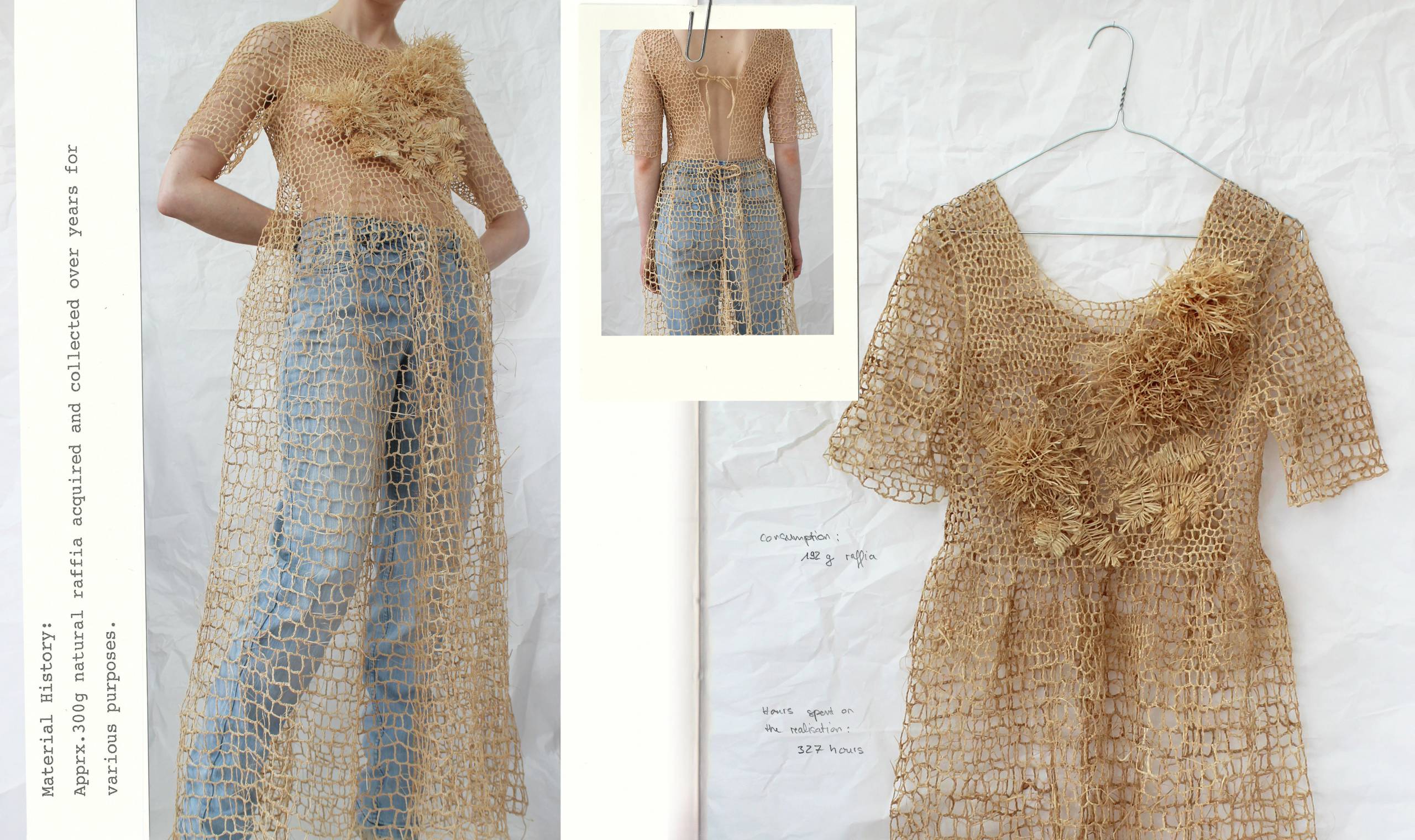 Using slow, labour-intensive, couture techniques; hand-craftsmanship; natural dyes and recycled waste materials, the collection is made up of fragile garments that need to be looked after. Clothes that we develop a personal, precious relationship with and how, Lisa is reminding us, fashion should be.
WOMENSWEAR
Lucy Saunders, BA (Hons) Fashion at Kingston School of Art, UK.
Lucy's final collection is based around repurposed sails as she looks to contribute to a movement in fashion towards creative upcycling.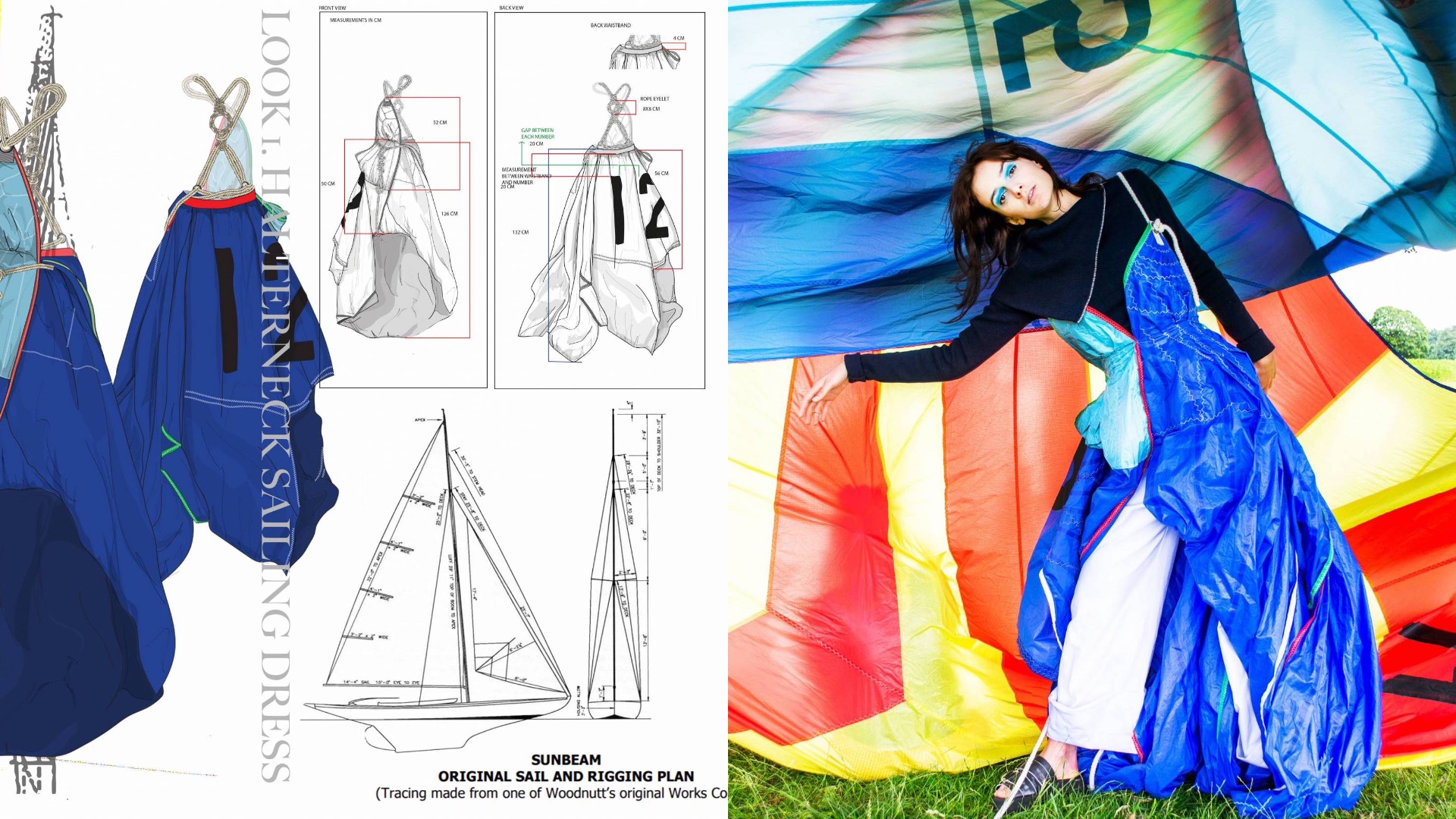 "Not only are the sails of sailing boats aesthetically appealing to me, but they also have a limited lifespan leaving many, worn, damaged and unwanted." Lucy gave the old materials an innovative new life, turning them into comfortable garments with dramatic silhouettes, vibrant colours, textured layering and rope knot detailing.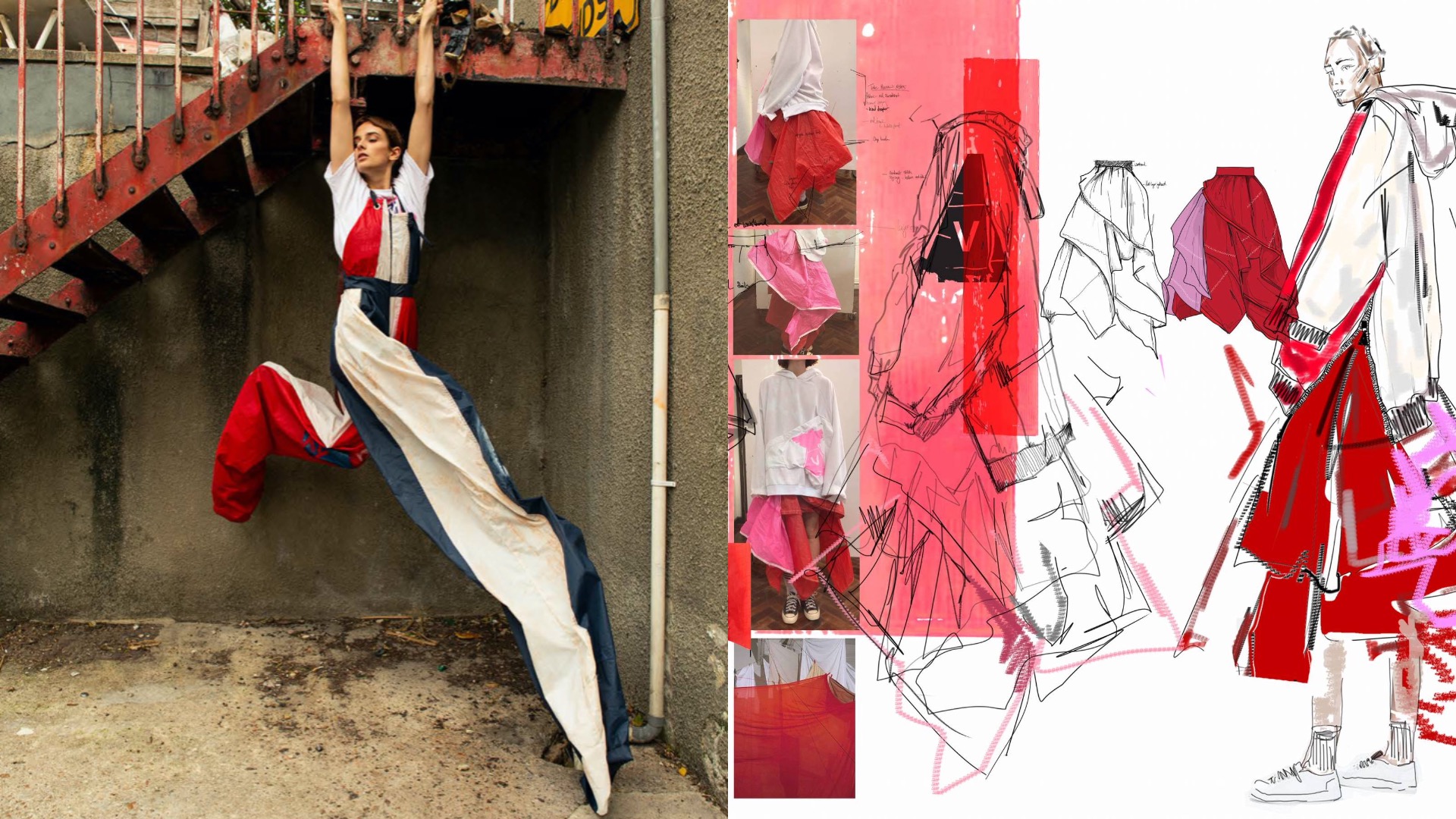 MENSWEAR
Sofia Adell, BA (Hons) Fashion Design at IED Istituto Europeo Di Design Barcelona, Spain.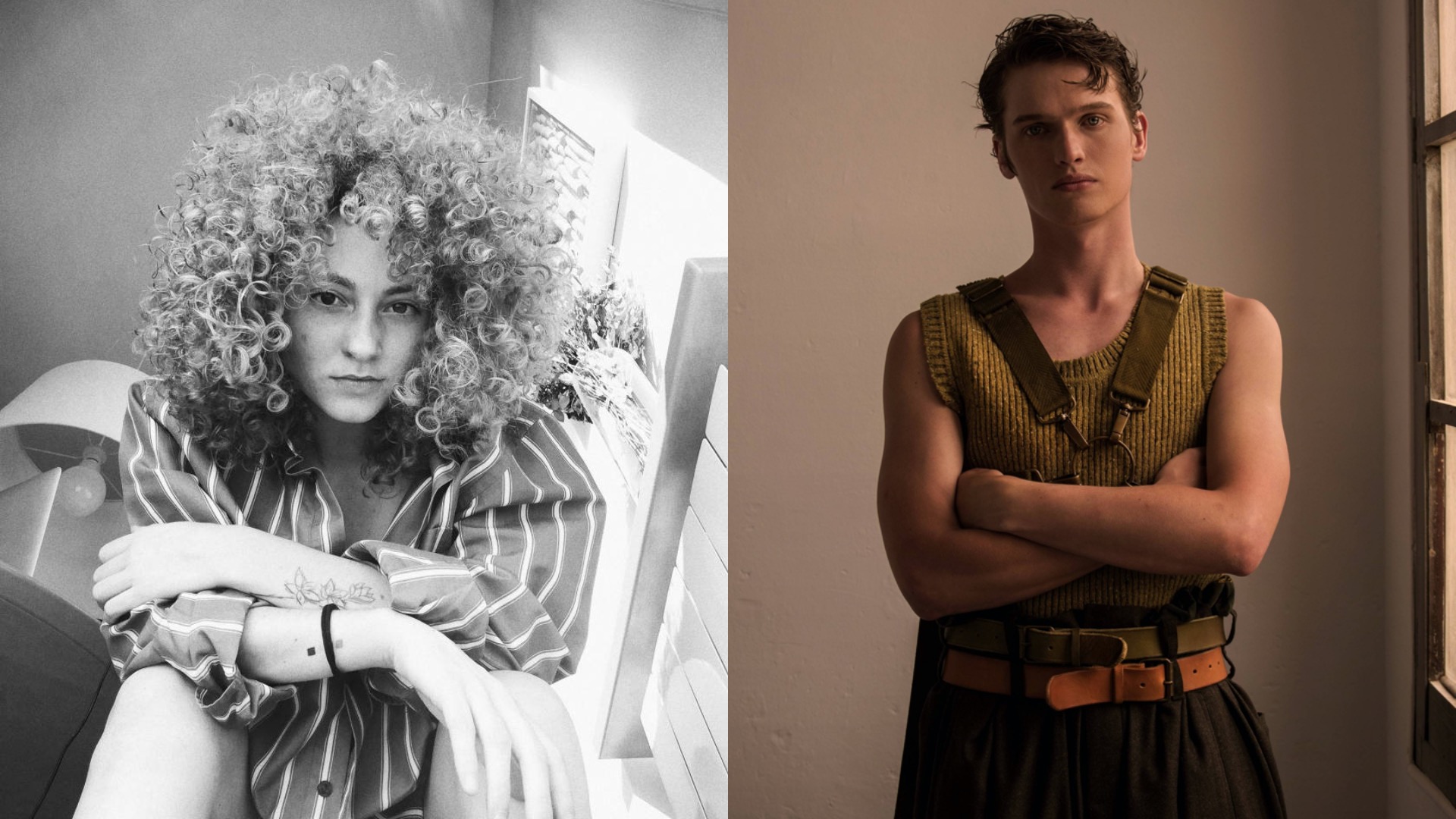 Graduate Project Title: SER
The japanese concept of ikigai -- meaning 'a reason of being' -- is explored in Sofia's final collection, SER, with each garment both inspired by and made up of all the things that have been a part of the life and development of the young designer up until this point. She notes how the long sleeves and trouser hems that brush the ground as you walk keep the memory of her grandfather alive through fashion.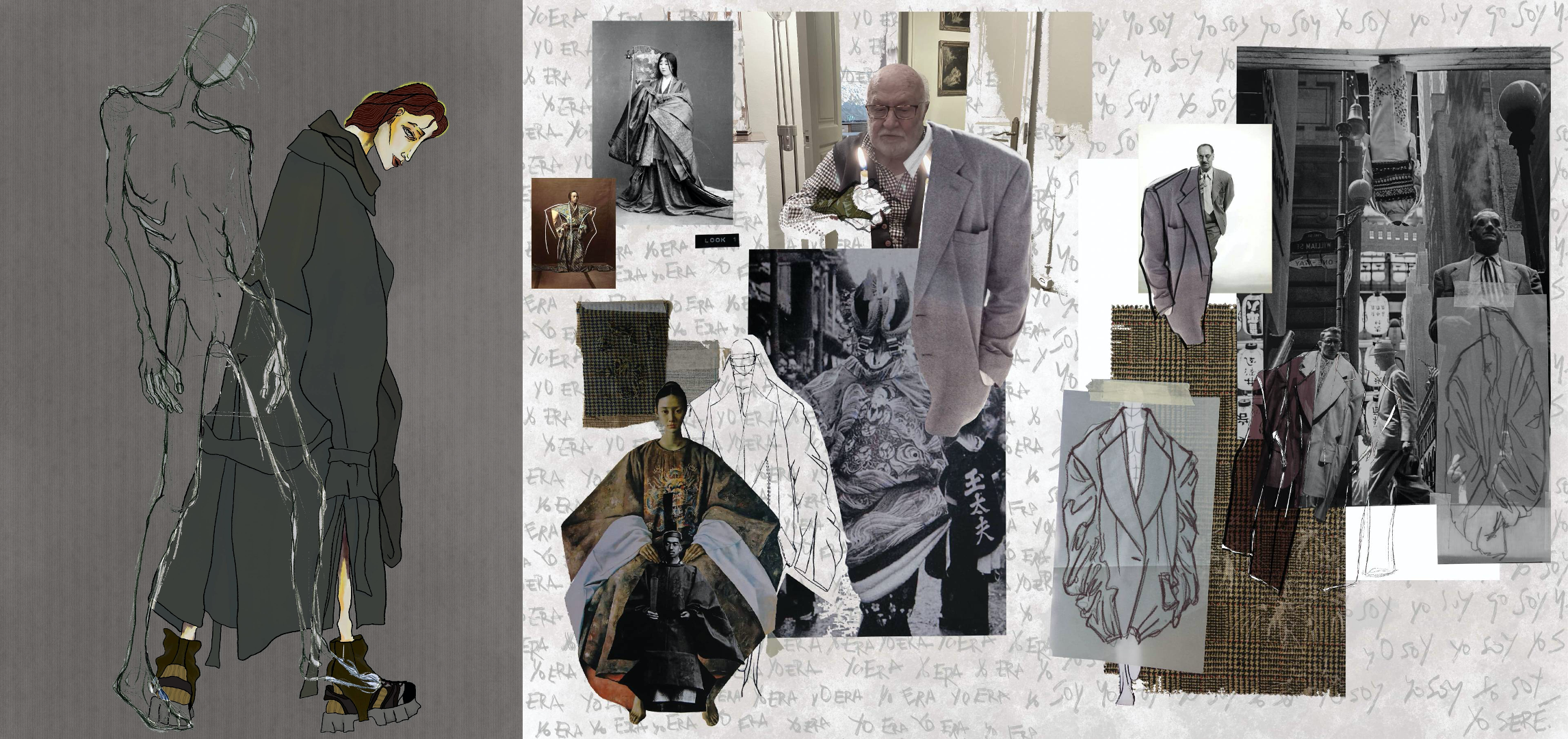 "Neutral colours bring the feeling of melancholy through the passing of time and permanent change,' explains Sofia. 'But at the same time it's contrasted with a touch of light that brings a desire to continue living, advancing, evolving and exploring."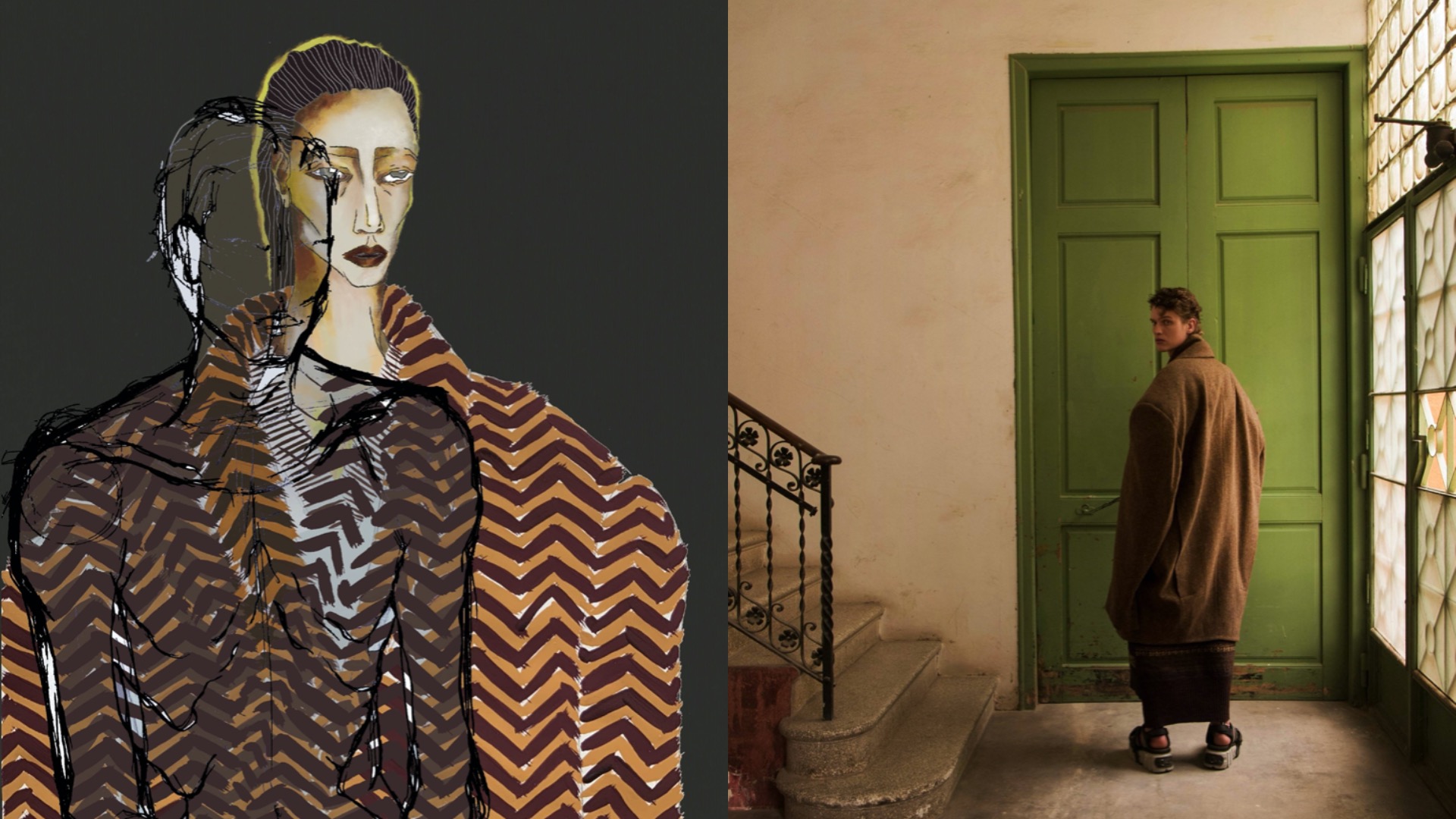 You can see more of the entries in this year's Global Design Graduate Show, here