High School Musical's director explains why Ryan wasn't openly gay
T as in Troy? No Gabriella, T as in try to tell me this movie wouldn't have been improved by making Ryan and Sharpay the protagonists.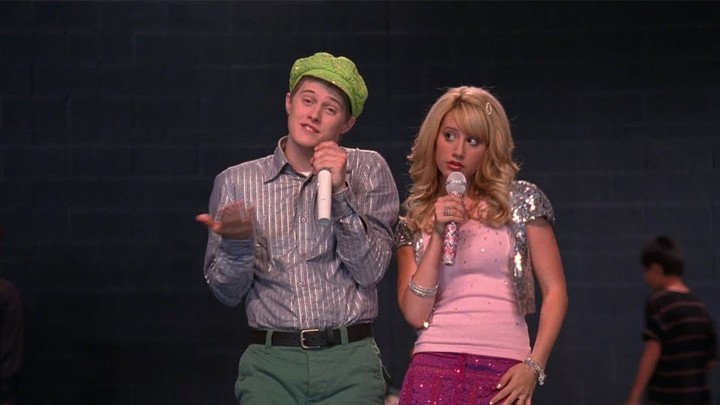 Cheesy as it may be, you can't deny that High School Musical has had some serious longevity as a piece of cinema. Originally released on the Disney Channel all the way back in 2006, the film series still lives on in memes and TikToks for teens who probably watched that original "Bet On It" dance when they were just babies. That's thanks in no small part to the movie's lead charismatic duo. No, not Troy and Gabriella... Ryan and Sharpay.
Speaking in a recent interview about the siblings' enduring popularity, High School Musical director Kenny Ortega also addressed a long-running critique over why Ryan was not portrayed as openly gay in the series. Reflecting on the queer aesthetic of his movies -- he also made the iconic Halloween fave Hocus Pocus, starring Bette Midler and Sarah Jessica Parker -- the director explained he always thought Ryan would come out in college. "It was less about coming out and just more about letting his true colours come forward," Kenny explains.
But the director was also concerned that Disney's heteronormative traditions would push back on an openly gay character. "I was concerned, because it was family and kids, that Disney might not be ready to cross that line and move into that territory yet," he adds. "So, I just took it upon myself to make choices that I felt that those who were watching would grab. They would see it, they would feel it, they would know it and they would identify with it. And that is what happened."
Kenny was speaking to Variety as part of the publication's Power of Pride list, honouring directors and creators who "made movies that queer kids could relate to, even if they didn't know they were queer when they were watching them". He also reflected on his own personal experiences of coming out. "I was 21/22-years-old. I've never regretted it, and I knew that at that time that there could be discrimination in the job, that as an actor that I might not get hired, that as a hopeful choreographer I might be looked over," he said. "But I never regretted the choice and, along with my brothers and sisters, took arms and stood strong and raised my voice and managed to get to the ground that I'm standing on today. It wasn't without a fight. And it wasn't without putting myself at risk."