stormzy and fka twigs are back! and everything else you need to listen to today
Let our playlist be your indispensable gui-De to this week's new music.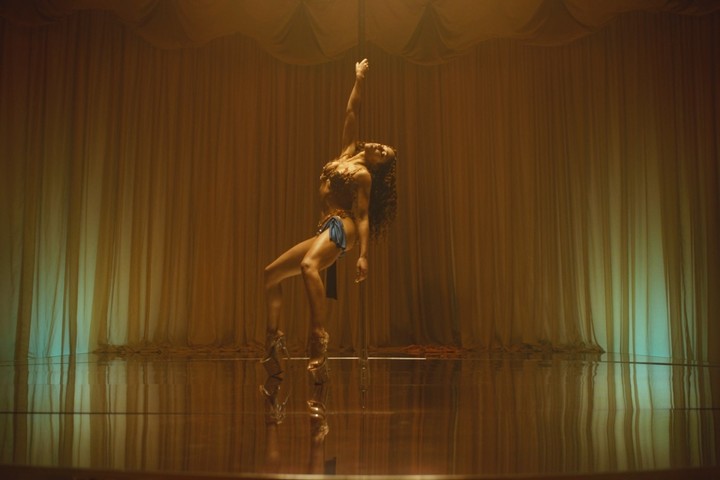 Are you excited for Glastonbury yet? Well you probably will be now -- Stormzy is back with a new bop and kicking off our weekly new music playlist in style. With his first release since 2017, Stormzy has returned with a vengeance on Vossi Bop, and if that wasn't enough the video is a feel good trip through London, with a cameo from none other than Idris Elba!
Stormzy is joined by another glorious return to the music industry. FKA Twigs's Cellophane is the singer's first release since 2016's Good to Love. Hard to believe it, but that means we've actually managed to survive three years without her. Here's to never having to do that again. Next up is a bonus track from the Queen B herself. After dropping Lemonade on streaming services this week (finally!) Beyoncé has doubly blessed the Beyhive with a bonus track, a stripped back demo version of Sorry that honestly, we think might actually slap more than the original.
We've included a double bill of Kevin Abstract on our playlist this week (look, his new album ARIZONA BABY is just that good that one song wouldn't cut it), so tune in to American Problem and Big Wheels back to back if you want, we wouldn't judge you. James Blake followed through on his promise to fans this week that he would drop a previously unheard track. With Mulholland he returns to his minimalistic best, and gives us all a perfect way to slide into the weekend. There's also a new record from The Internet's Matt Martians featuring Steve Lacy, a new Schoolboy Q album, Virgen Maria, Kim Petras and more! It may only be a two-day weekend, but it seems there's lots to be happy about!