thankgod4cody: meet the producer behind sza's biggest tracks
After releasing his debut solo project, 'Cody of Nazareth', we meet Grammy-nominated LA producer ThankGod4Cody on a trip to London.
Photography Adama Jalloh
You might not know producer ThankGod4Cody by name. But with a hand in one of the most celebrated records of 2017 -- SZA's debut album CTRL -- you'll certainly be familiar with some of the music he's created.
"Man, that was all about being in the right place at the right time," Cody explains of his work on CTRL, sat at a desk in his hotel room in London. "Our paths crossed at the right time. I was in this room making a beat and [SZA] was just walking past the room, and heard it. That ended up being the beat for a song called Sobriety. Our friendship built, and we just started working on music from there and it kept growing and growing organically."
Cody is currently in London meeting new producers and working in different studios. Based in LA for the last seven years, he's originally from Memphis, Tennessee. Memphis was all about "music, good food, going out with your friends, sneaking out". He grew up listening to the gospel music his parents enjoyed on the radio, and the rap tracks his sister listened to secretly. "My parents didn't really let me listen to rap as a kid. I would have to sneak and listen to it with my sister," he says. "My first album that I got to hear raw, uncut was The College Dropout, my sister put me on that. My parents were pretty strict at first, but as time went on everybody just loosened up."
As a child Cody played the alto saxophone as a part of a jazz band, but moved onto production by his teens. "By about eighth grade I thought the band shit wasn't cool anymore, so I stopped and I started making music with my friend on his computer at his crib. We'd go and like download FL Studio off Limewire and give his parents' computer a virus just trying to make beats. There was a video-game called MTV Generator that was on XBox, we used to make beats on there. And then when I went to college I got my first laptop, so that's when I really got into making beats on an actual programme by myself."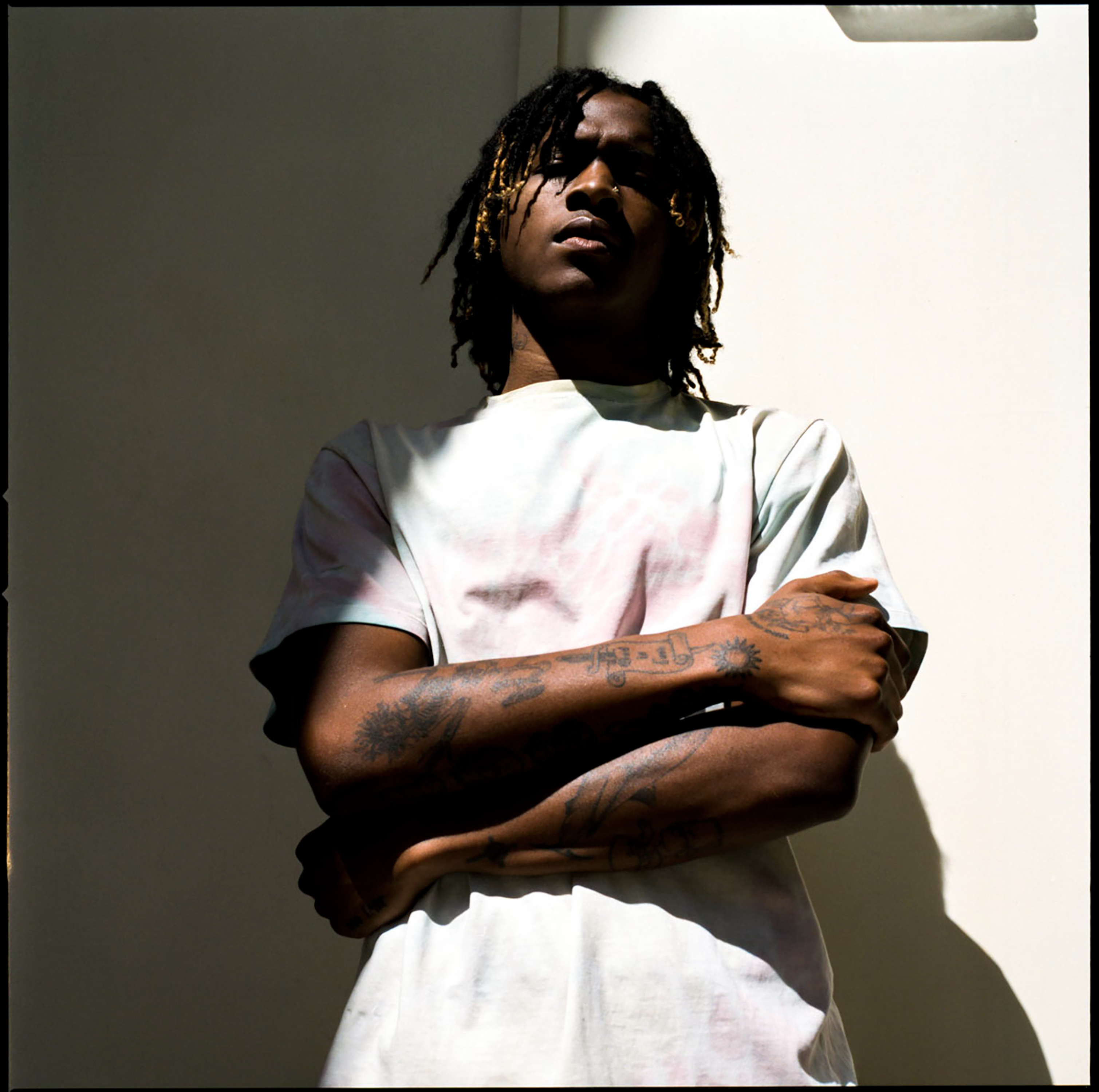 Completely self-taught, in the beginning Cody was simply using Logic Pro. "Then I got an MPC just randomly, because I saw Kanye and Dilla with NPCs -- like a 2000XL -- they were going crazy with the drums and the samples on there, and then from that I went to a machine, I just tried a lot of shit at first." After college he moved to LA, to get closer to the music scene. "I was working with friends, making random projects, back in Tennessee before I moved. I was just working with friends, in school, just making random projects. When I went to LA, I started trying to figure out how to get into the actual industry, getting actual placements and actual attention."
SZA's CTRL marked the beginning of a new era in his career. With a production credit on the album's standout track, Love Galore ft. Travis Scott, as well as sleeper hit The Weekend (which Calvin Harris remixed and Frank Ocean recently covered), Broken Clocks and Wavy (Interlude), Cody's production is across many of the album's greatest moments. "It changed my life," he says. "For that to be your first official credit and for it to be of that magnitude, you couldn't ask for a better start than that." Not that it changes everything. But career-wise, nothing really changes, because everybody is waiting on you to prove that wasn't a fluke. Because that's your first time coming out with anything and it's just hitting like. First of all, who are you? Second of all, why is your shit this hard? People are still trying to figure you out."
With regards to what he learnt, Cody affirms that "it was all a lesson". "That was my first time really locking in with an artist, just on one full, real project. First up, I got to watch a great artist record and make songs and watch them do that from scratch. I got to see, ok, this is all just hard work, it isn't magic, people are just locked in, working on their craft. I learned about self-confidence, going up against the best producers in the world and nobody knows who you are."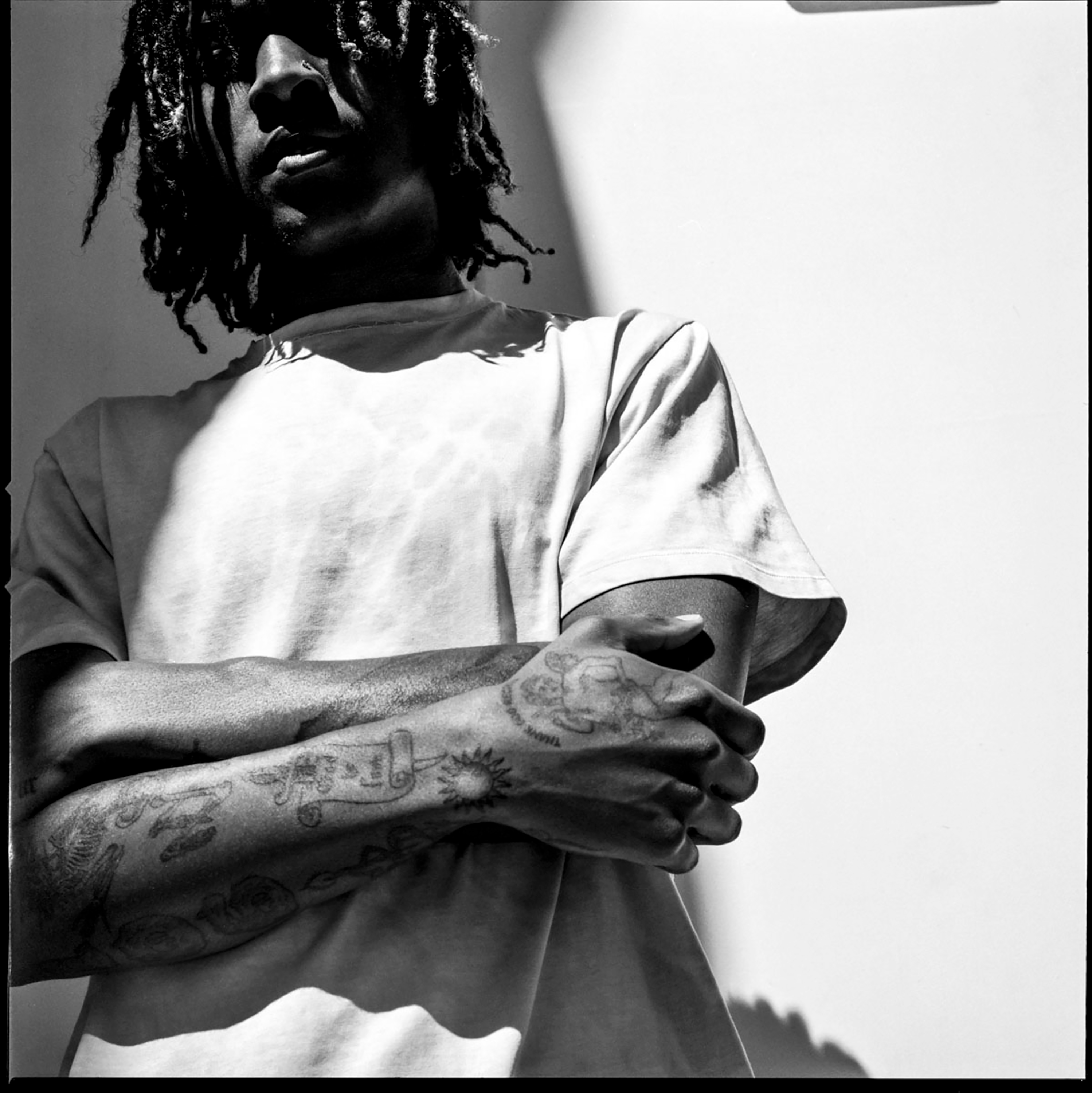 His debut solo project, Cody of Nazareth, dropped a few months back, and has touches of SZA, as well as Travis, across it. "Ummm the genius behind love galore the weekend and broken clocks just put out his OWN project !! Super proud of you dookie ☺️ !!" SZA wrote on Instagram. Consisting of 11 tracks with no features, the record has the confidence and discipline of an artist who knows exactly what he's trying to say. Traversing a variety of genres, it oscillates between moments of softness and introspection (Feel a Way) and moments of harder trap (Deceived), tied together with breezy interludes (PTSD). "The album is, for me, honest. I heard somebody say that at the listening party. I agree with that. It's emotional at some points. It's a lot of variety. I listen to a lot of different types of music and I think that comes out in the album. It's just a vibe. Overall."
Despite being created over the course of a year, he notes that most of Cody of Nazareth came together in the last few weeks before completion. "Those last two weeks something just clicked, and the best shit was made in that time. I was ready to do my own thing," he says. "Ready to express myself and have 100% control over my expression. That was the best freedom, to have 100% control over your art. Because you put so much into it it's like your little child.
"I'm still locked into producing for other artists," he concludes, "but I also want to keep getting better as an artist myself."
Credits
---
Photography Adama Jalloh