kendall jenner on what it's like being a calvin klein model
This season, she's 'speaking her truth' in her Calvins, photographed by Mario Sorrenti.
Images courtesy of Calvin Klein.
Calvin Klein's latest campaign has been pretty much unmissable on Instagram, featuring a starry new cast that includes Billie Eilish, Noah Centineo, and Shawn Mendes, continuing the long tradition set by Marky Mark and Kate Moss. Not all the faces are new, however — Kendall Jenner has long been a face of the American brand, even appearing last year alongside her whole clan. Her latest act? Speaking her truth in her Calvins, photographed by Mario Sorrenti, and in a video by Jonas Lindstroem. Here, the model tells i-D about what it's like to be the body of the most iconic underwear brand on the planet.
You're in the new #MYCALVINS campaign — what was the on-set experience like for you? Difficult? Nerve-wracking? Easy? Fun?
I always enjoy myself on CK sets, but this one definitely felt more personal and intimate. The concept centers around people really thinking they know me because I live such a magnified life, but at the end of the day, people only see what I want them to see. We shot in this massive sound stage that was all blacked out with me in the middle surrounded by phones.
How does wearing Calvin Klein make you feel?
Wearing CK usually makes me feel sexy, confident and at ease, all the pieces are so American and iconic. I always looked at Calvin Klein as the coolest brand when I was young so it feels really special to keep coming back to shoot with them.
How did you prepare for the shoot?
I feel really comfortable on CK sets, it's like being with family! Every time I get to work with different creatives I get inspired. Both Mario Sorrenti and Jonas Lindstroem brought such different, exciting attitudes and perspectives to my sets.
What is one thing your fans do not know about you?
As much as I've lived my life in a public way, I'm actually pretty introverted. I'm most relaxed and myself when the cameras are off and I'm with my closest friends and family.
Describe your personal style.
My own style is based around whatever makes me feel stylish and comfy at the same time. I love wearing jeans and t-shirt, like I have on now and I'd live every day in denim on denim if I could. I also love to mix a statement pieces like a fun heel, or leather jacket that I can easily throw on and goes with everything.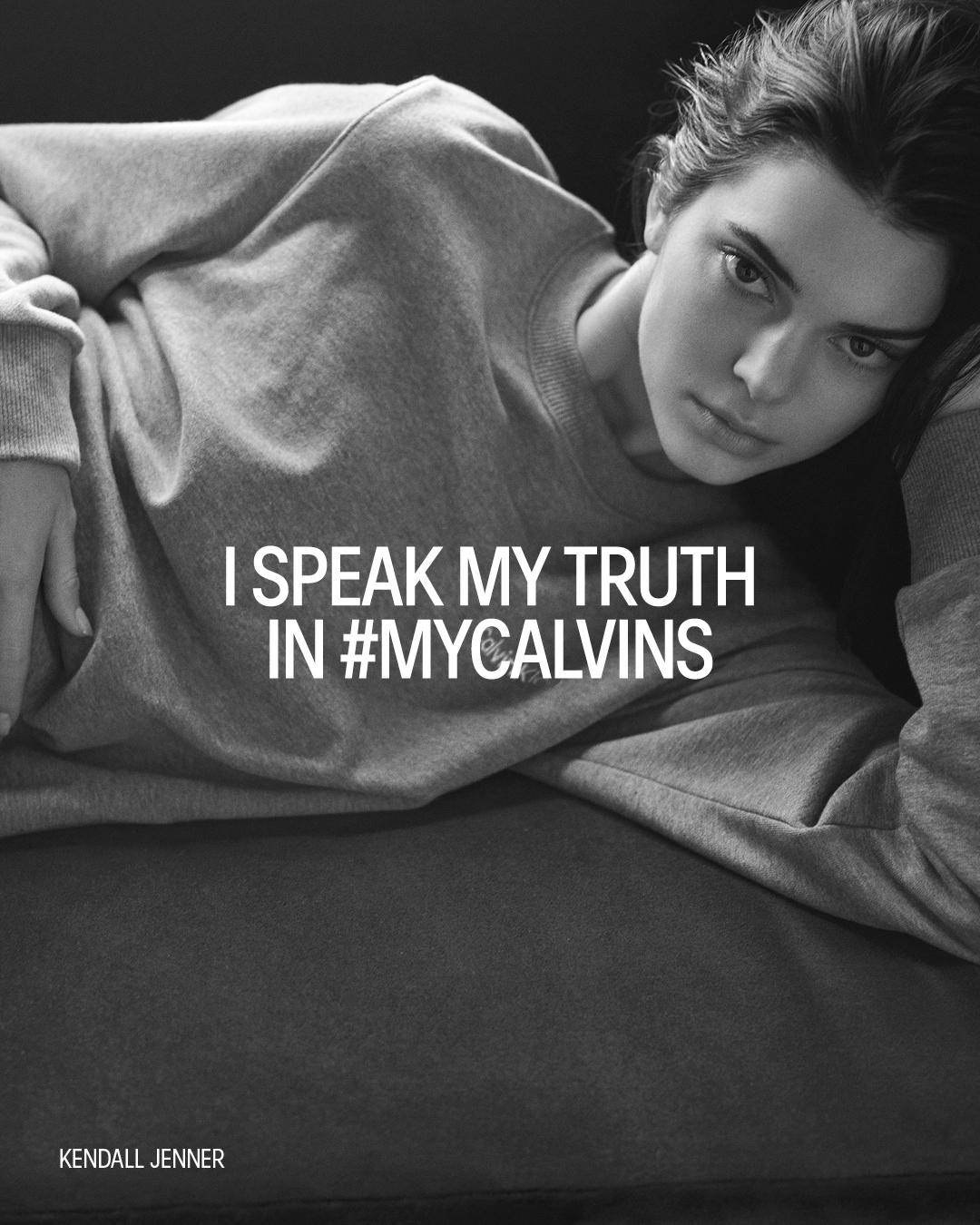 Tagged: