come see us at the social studio's vamff panel event
Discussing 'Fashion as a Vehicle for Social Cohesion', the panel is just one part of The Social Studio's ten year celebrations at this year's VAMFF.
|
26 February 2019, 4:31am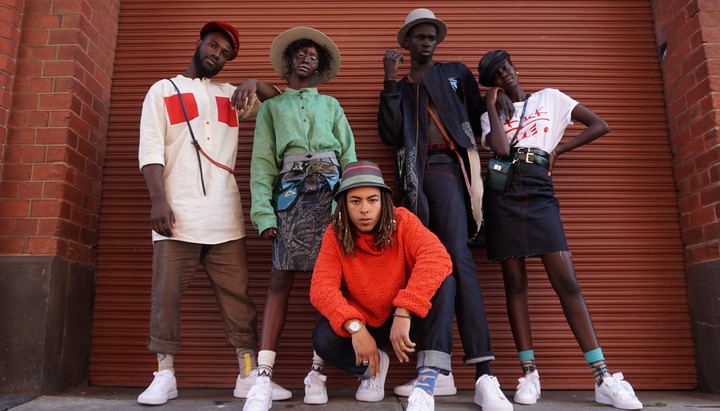 courtesy of The Social Studio
The Social Studio is turning ten! That's ten years as a leader in Australian fashion bringing environmentally sustainable design and ethical business practices to the forefront of the conversation. To celebrate the milestone they're teaming up with Fashions of Multicultural Australia (FOMA) on a retrospective exhibition and panel for this year's Virgin Australia Melbourne Fashion Festival.

For the exhibition The Social Studio will showcase garments made in collaborations with iconic Australian artists and designers who have supported their work for the last ten years. With a lineup including names like ALPHA60, Atong Omoli, Ken Done and Tin & Ed among many others, so you know your eyes are in for a visual feast. The exhibition will explore the concept of immersion, something that The Social Studio has come to represent after ten years as a fashion school, clothing label, shop, textile print studio, manufacturer and community space bringing together the style and skills of young people from new migrant and refugee communities.
The panel portion of the celebrations will be moderated by The Age journalist Jewel Topsfield who will be guiding a conversation on 'Fashion as a Vehicle for Social Cohesion'. Other panelists joining her on stage are Maroske Peach director Elisa Keeler, artist and refugee advocate Kate Durham, artist and fashion stylist Kyah Parrott and i-D Australia and New Zealand's very own editor Mitch Parker. Together the panel will enable a conversation around the ever-expanding relationship between fashion, community, culture and ethics.
We'd love to see you there!
The Social Studio Panel Conversation ' Fashion as a Vehicle for Social Cohesion' is on March 9 at Schoolhouse Studios in Collingwood. Tickets are available here . More information on The Social Studio's retrospective exhibition can be found here .