jaden smith and vampire weekend's ezra koenig made an anime
Somehow... this make perfect sense...
|
06 September 2017, 6:12am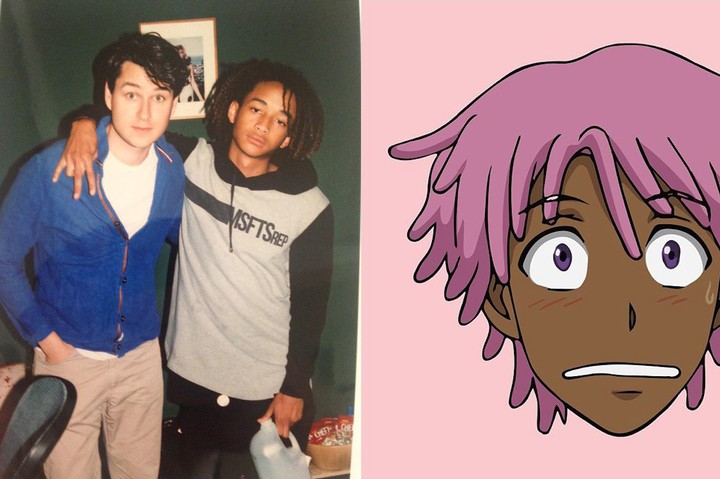 This article was originally published by i-D Australia.
Way back in 2015, Vampire Weekend's Ezra Koenig shared a picture of himself and Jaden Smith hanging out. The photo was captioned "things are bubbling in the sea beneath 14th street," and Ezra paired the snap with what looked like a glimpse of a storyboard. Flash forward to two years, and Ezra replied to his own Tweet with a major update.

The artist shared a series of screenshots, two from an Instagram account called @NeoYokio, and another from Jaden's page. He wrote, "NEO YOKIO IS THE GREATEST CITY IN THE WORLD. [Thanks] to Studio Deen, Production IG, Jaden Smith, Kazuhiro Furuhashi, & many more." We already know Jaden, but other names might not ring a bell. To catch you up, Kazuhiro Furuhashi is a Japanese anime director and Studio Deen is a Japanese animation studio, as is Production I.G. Elsewhere, he tagged VICELAND host Mero. It looks a lot like Erza and Jaden have made an anime, no?
One of Ezra's followers straight up asked: "you... made an anime with jaden and mero? son" and the Vampire Weekend essentially confirmed the news, replying with a clip from the anime. The Instagram account @neoyokio is already verified, with nine brief clips from the anime populating the feed. One caption on the page reads "Neo Yokio, Netflix." Premiere date? September 22.
There's not much indication of whether we're in for a film or series. We do know that the title Neo Yokio comes from Akira's "Neo Tokyo." VICELAND's head of programming Nick Weidenfeld also confirmed his involvement yesterday by adding "Neo Yokio" to his Twitter bio. Mysteries are abound, but we're excited.