the unbelievable story of transgender soul singer jackie shane
Kidnapping, carnivals, gangsters and the greatest disappearing act in showbiz, Jackie Shane's story is like nothing else.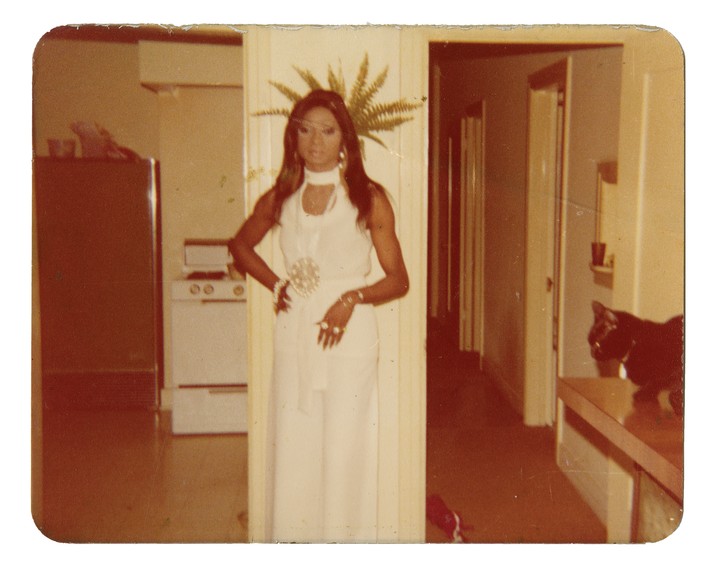 To say that Jackie Shane is fierce would be an understatement. Her story involves kidnapping, carnival sideshows, gangsters and a disappearing act that led to rumours of her death -- and possible murder -- for decades. The real crime is that the story of Jackie Shane, pioneering transgender soul singer, remains a footnote in musical history; she's an icon that never was.
Jackie's voice is everything -- soulful to the bone, sumptuous, scratchy and sassy; it's the kind of voice that takes you to the proverbial church. Unfortunately she only ever cut one album, an all killer no filler live record titled Any Other Way, in 1967. It's re-release couldn't be more pertinent in 2017. With transgender women finally starting to have recognition for their major impact on mainstream culture, it's time to also dig into the past and shine a light on their sisters.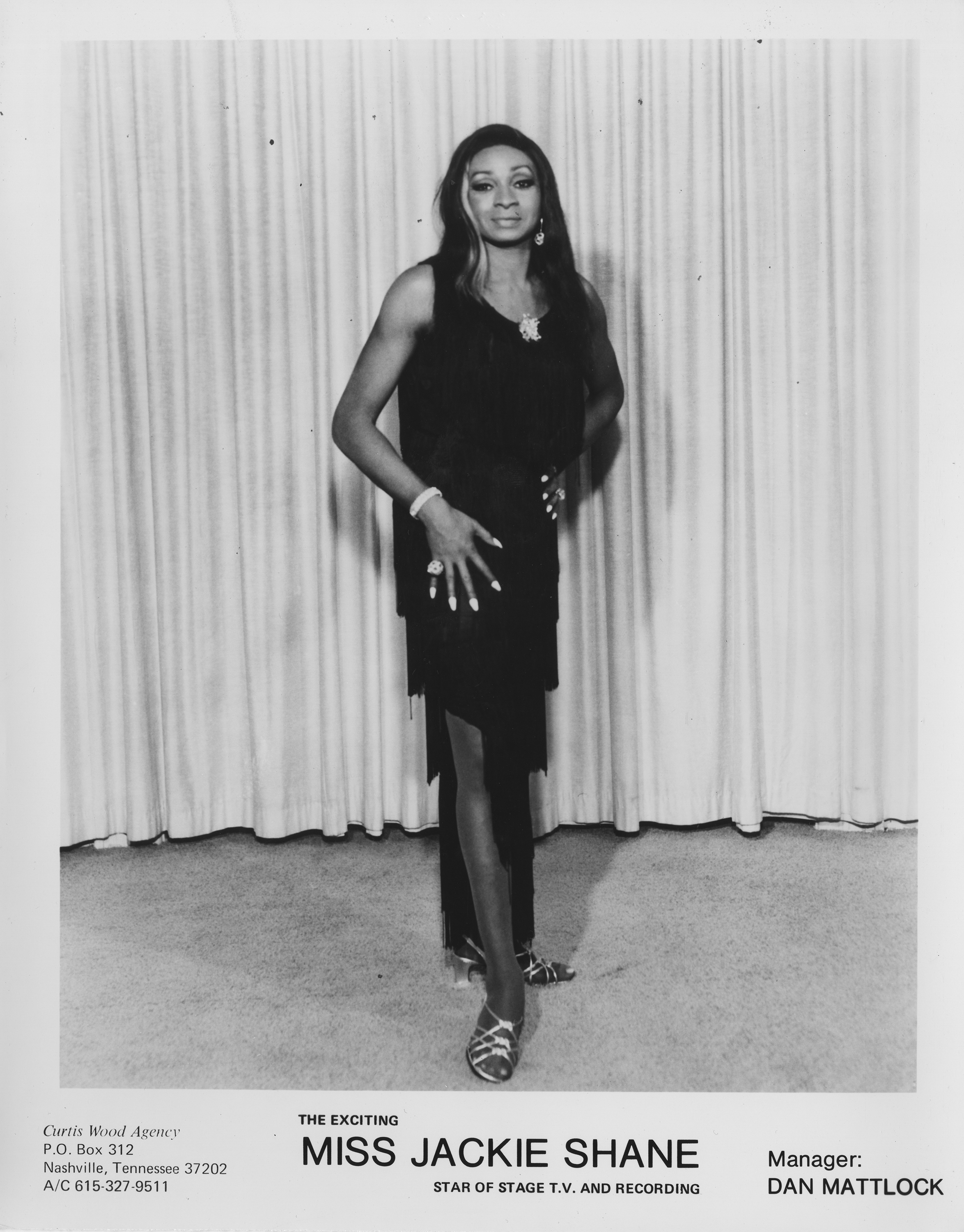 In Jackie's 60s heyday, almost everything about her was either illegal or discriminated against. Stepping out on the street meant she was putting herself in a vulnerable position, as both a transgender woman and a black woman. Prior to 1962, sodomy was still a felony in every US state, and in Canada, where Jackie spent a lot of time in the 60s. Decriminalisation of homosexual acts didn't pass until 1969, and the cops could still bust you for 'crossdressing'. All this on top of the racial tensions that ran high at the time, meant Jackie witnessed with her own eyes fellow African Americans openly beaten in the streets. Times they were a-changin' but Jackie was way ahead, and the world was reluctantly playing catchup.
Born in Nashville in the 40s, Jackie began wearing dresses and high heels when she was four years old. By 13 she considered herself a woman in a man's body and started wearing make-up to school. Her gender wasn't so much a question as it was a matter of fact; pragmatic to the core, she knew who she was and lived it. As Jackie told Rob Bowman in his essay on her life, "I could not be anyone else if I tried. It would be the most ridiculous thing in the world for me to try to be a male." Some credit for this might lie with Jackie's mother who was basically a precursor to those incredible parents you see in viral articles and videos, that accept and encourage their nonconformist children to be their most fabulous selves.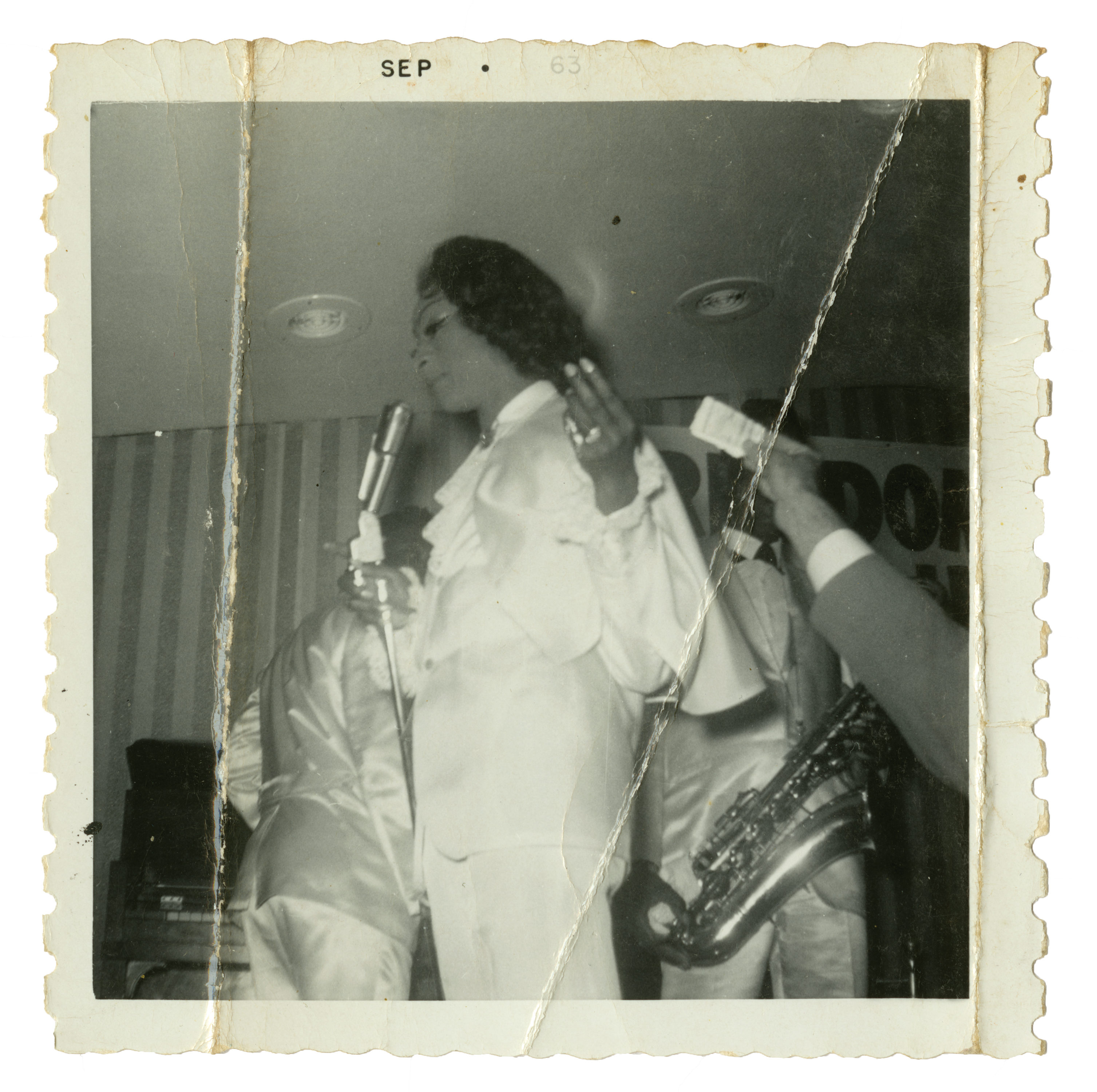 Although Jackie sang in the church choir, she began her music career in earnest as a drummer and, as we all know, female drummers rule. In one of her first bands, Jackie played drums standing up, Moe Tucker style, while belting out lead vocals. Later she'd go on to lay down drums on tracks like Lillian Offitt's Miss You So. In the 50s, Jackie joined the soul tent of a travelling carnival which is how she first ventured to Canada.
Canada was love at first sight for Jackie, who got her foot in the door playing shows on Montreal's club circuit, where she eventually ran into the mob. Things got crazy when some gangsters hijacked Jackie and her band from their motel and drove them to the border. They made Jackie's band cross over but held her behind taking her to a secluded farmhouse. The head honcho told Jackie she was talented and he'd make her a star, but if she ever crossed him she'd be dead. After telling a sly lie that she was underage, he drove Jackie back to Montreal. Men stepping out of line would be a recurring motif in her life but Jackie knew how to deal. In her first band, the saxophonist threatened to cut Jackie's face up after she declined to get with him. Jackie told him to "make his move" and walked.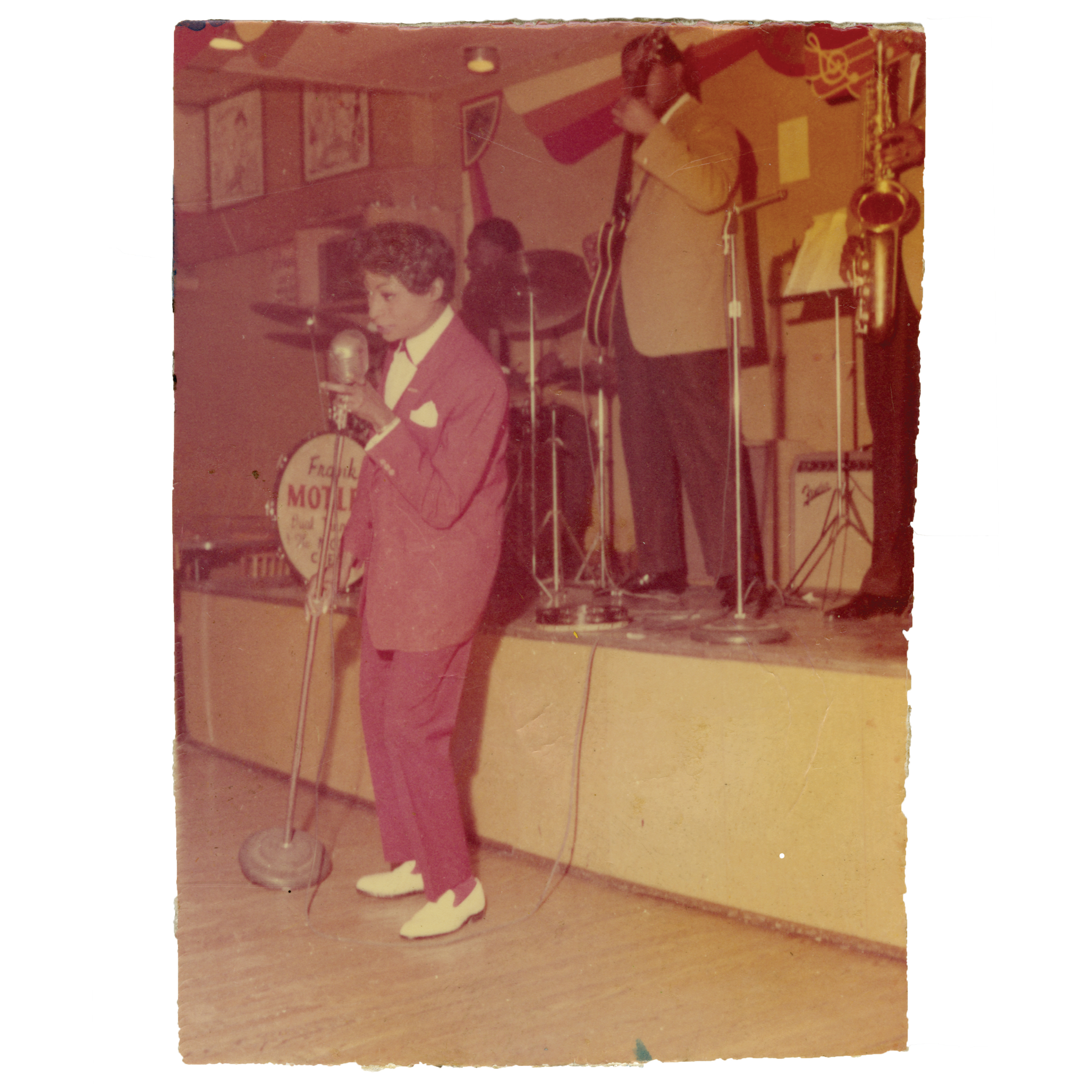 Soon Jackie would meet Frank Motley and his Motley Crew (the jazz musician famed for playing dual trumpets simultaneously). Together Frank Motley & the Motley Crew featuring Jackie Shane were a hot ticket on the club scene, packing out venues in Boston and Montreal at places like the Esquire Show Bar. Frank Motley helped make Jackie but, like so many men in her life, he would turn out to be a disappointment, taking advantage of her talent and allegedly threatening her with a knife.
Jackie's onstage presence was notorious, her looks were fabulous (she had a penchant for silk) and she knew how to get a venue turnt up. During tours with legendary singers Jackie Wilson and Etta James, she regularly upstaged the headliners with comparisons to Little Richard, as well as her ad-libbed monologues, as evidenced on her version of the Motown classic Money (That's What I Want).
"Some of them funny people have the nerve to point the finger at me and grin and smile and whisper," she would sing. "But you know that don't worry Jackie because I know I look good, and every Monday morning I laugh and grin on the way to the bank because I got mine… You know what my slogan is? Baby, do what you want, just know what you're doing. As long as you don't force your will and your way on anyone else, live your life because ain't nobody sanctified and holy."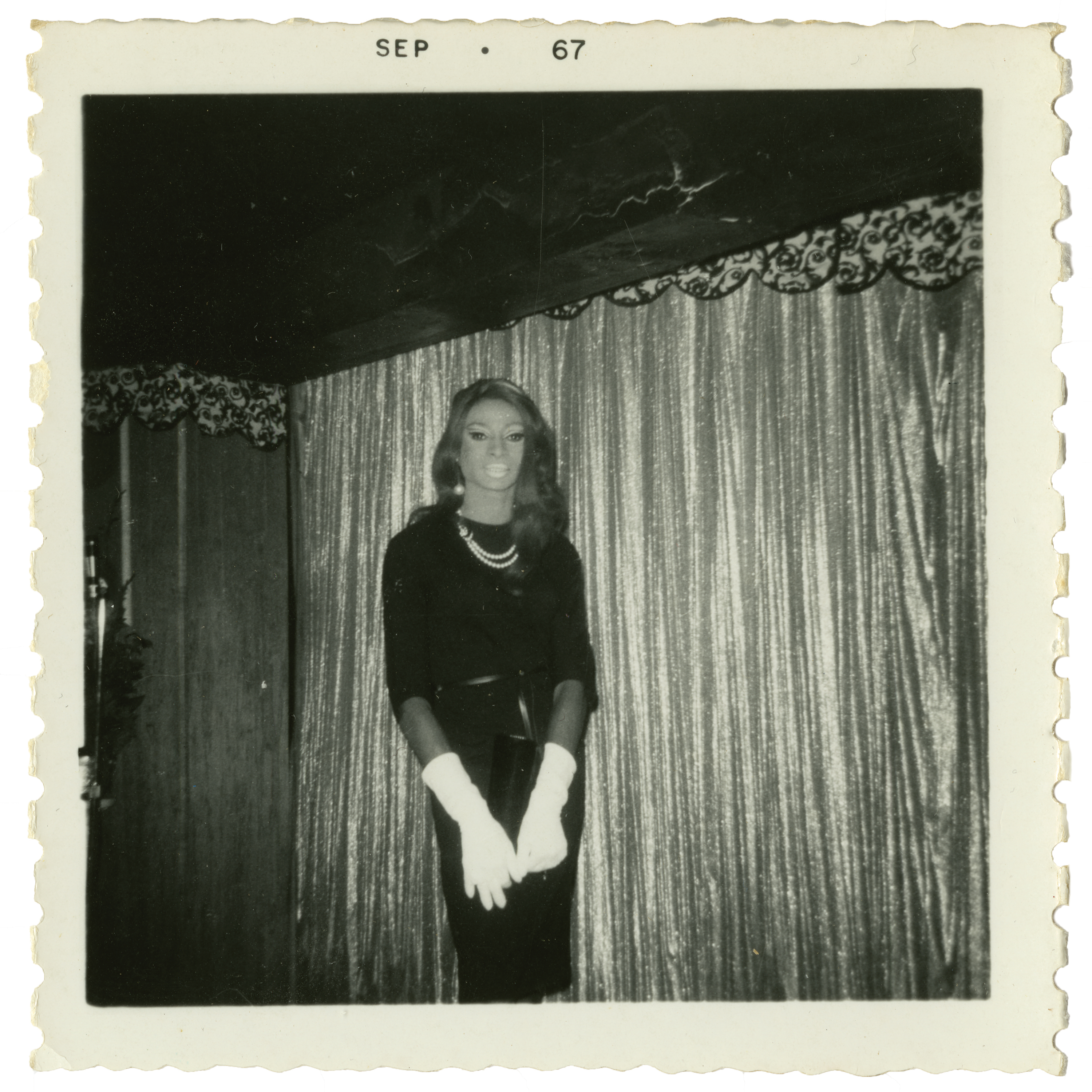 Jackie had morals. She turned down big deal TV appearances on the Ed Sullivan Show, when they insisted she remove her make-up. Her only TV spot was on Night Train, but Jackie didn't enjoy the experience. Although her voice transcended many people's prejudices, she couldn't completely escape transphobia and racism. Today you can't help but wonder how Jackie feels reading well meaning articles and hearing podcasts -- like this one on CBC -- that still manage to consistently misgender her.
Although her recording career never really got the kickstart it deserved, Jackie did have a regional hit with her version of Any Other Way, the song's lyric, "Tell 'em that I'm happy tell 'em them I'm gay," given a subversive new context. When Any Other Way first took off, Canadian gossip paper, Tab published a story detailing how local Toronto station CHUM had invited Jackie to come down to for an interview, but when she arrived the station, they were so shook by her appearance that it was pulled. It wasn't until the track peaked at #2 on Toronto's Billboard chart that CHUM relented and were forced to play the track.

Jackie had always lived by the mantra that if you gave them too much people lost interest. It's the reason she turned down acting opportunities and the chance to front the Toronto annual Christmas parade in 1969. Little wonder that in December 1971 she played her last ever show and mysteriously took a bow from the limelight -- forever.
Jackie might not have left much music behind after her disappearing act, but Any Other Way (out 20 October via the Numero Group featuring all six of her 45s and every highlight from the 1967 live sessions at Toronto's Sapphire Tavern) still hits harder than most artists entire discographies. The wisdom Jackie dishes out between the album's 25 tracks, is as priceless today as it was way back when. Long live Jackie Shane.