All images courtesy Renell Medrano
Renell Medrano's year in photos
Meghan Thee Stallion, Jharrel Jerome and Playboi Carti... Renell Medrano gives us her star-studded 2019 in photos.
|
10 December 2019, 8:00am
All images courtesy Renell Medrano
We asked a handful of our favourite photographers to look back at 2019 and remember it through the photographs they took. From i-D contributions to personal pictures of friends, family and strangers on the street, this is Renell Medrano: My Year in Photos.
Born and raised New Yorker Renell Medrano first started taking photos aged 14. "I would take my mom's camera and photograph everything on family trips," she told i-D a few months back. At 18 she left school and enrolled at NYC's prestigious Parson School of Design to study a BFA in Photography. By the time she graduated, Renell had won The New York Times Lens Blog award. These days you'll catch her shooting Solange for the cover of Office, Tyler, the Creator for the cover of Oyster and Dev Hynes for the cover of Cultured. Her work feels almost cinematic; a grandeur to all of her subjects even against the most humble of backdrops. Her latest series, Peluca (the Spanish word for "wig"), celebrates the authentic beauty of the salons she grew up in. "Women were always getting their hair and wigs done, but back then, it wasn't really embraced," she told i-D. "In Peluca, I want everyone to see themselves and feel celebrated regardless of what their hair might look like."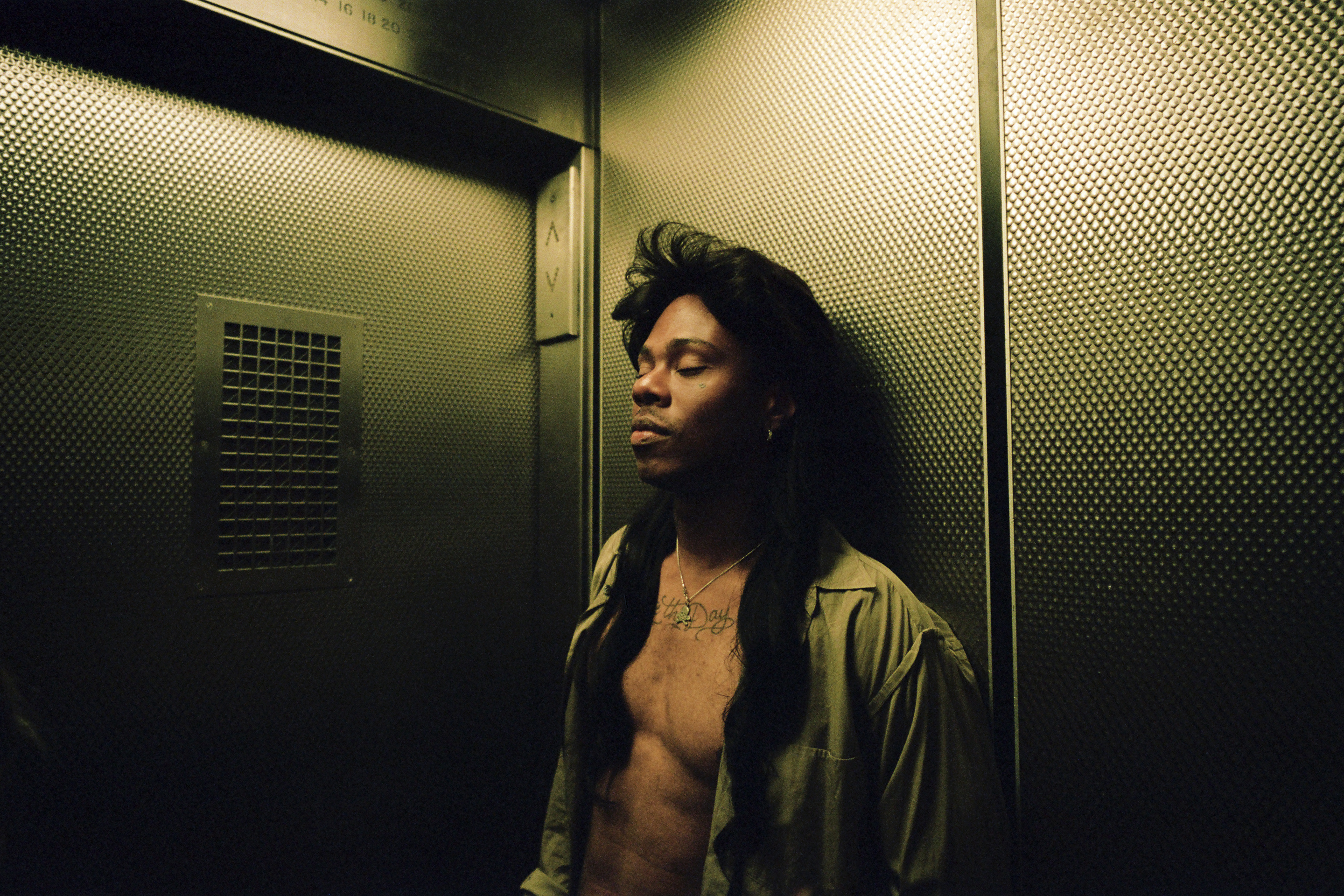 1.
This image was a part of my Peluca series and this moment feels special to me because it brings me back childhood memories... especially project elevators when I'd go visit family or friends.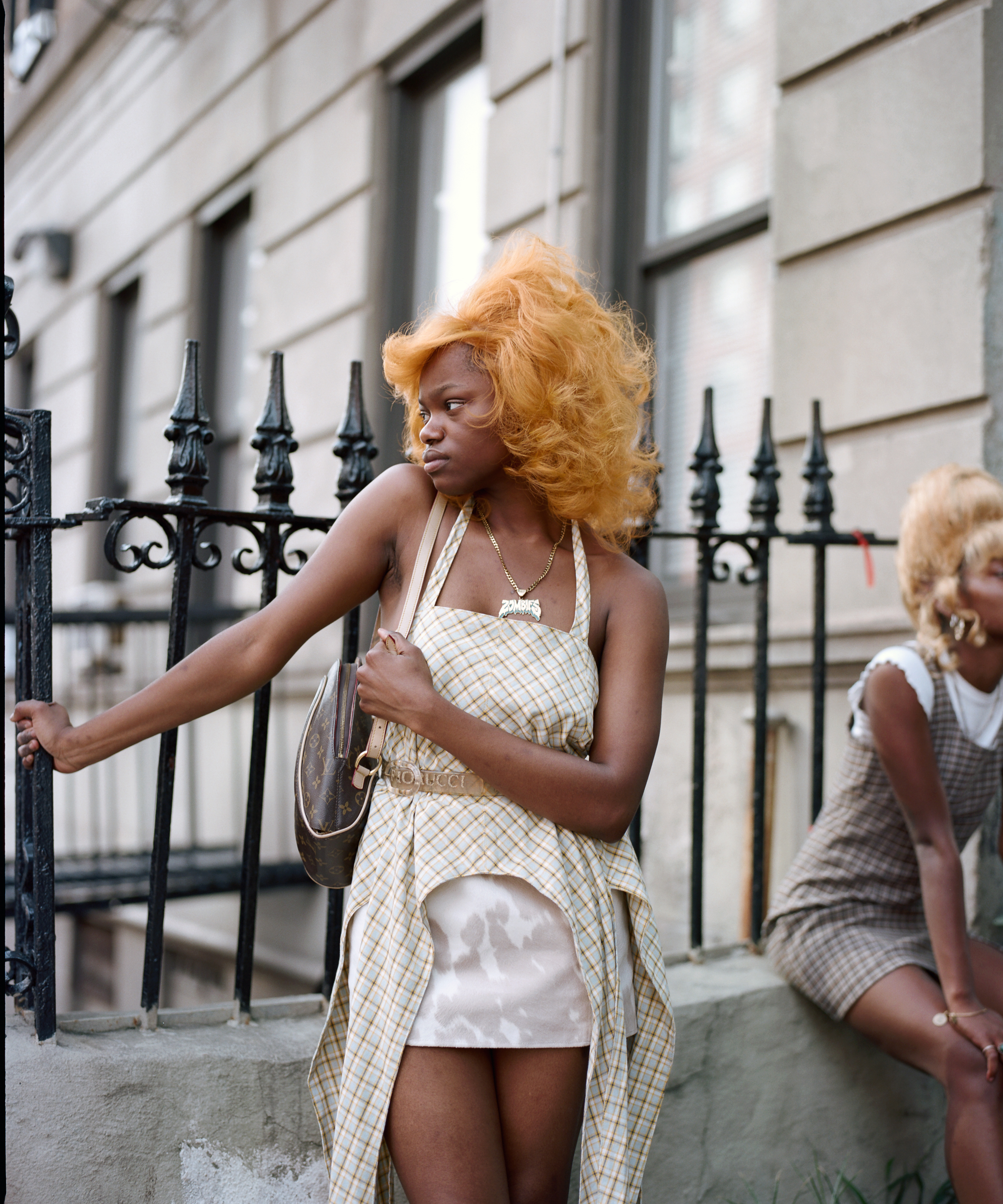 2.
Jupiter was apart of my Peluca series as well. This image brings me back to moments growing up due to the aesthetic of the hairstyle and mood. My images are usually a memory or a feeling of what I was brought up around.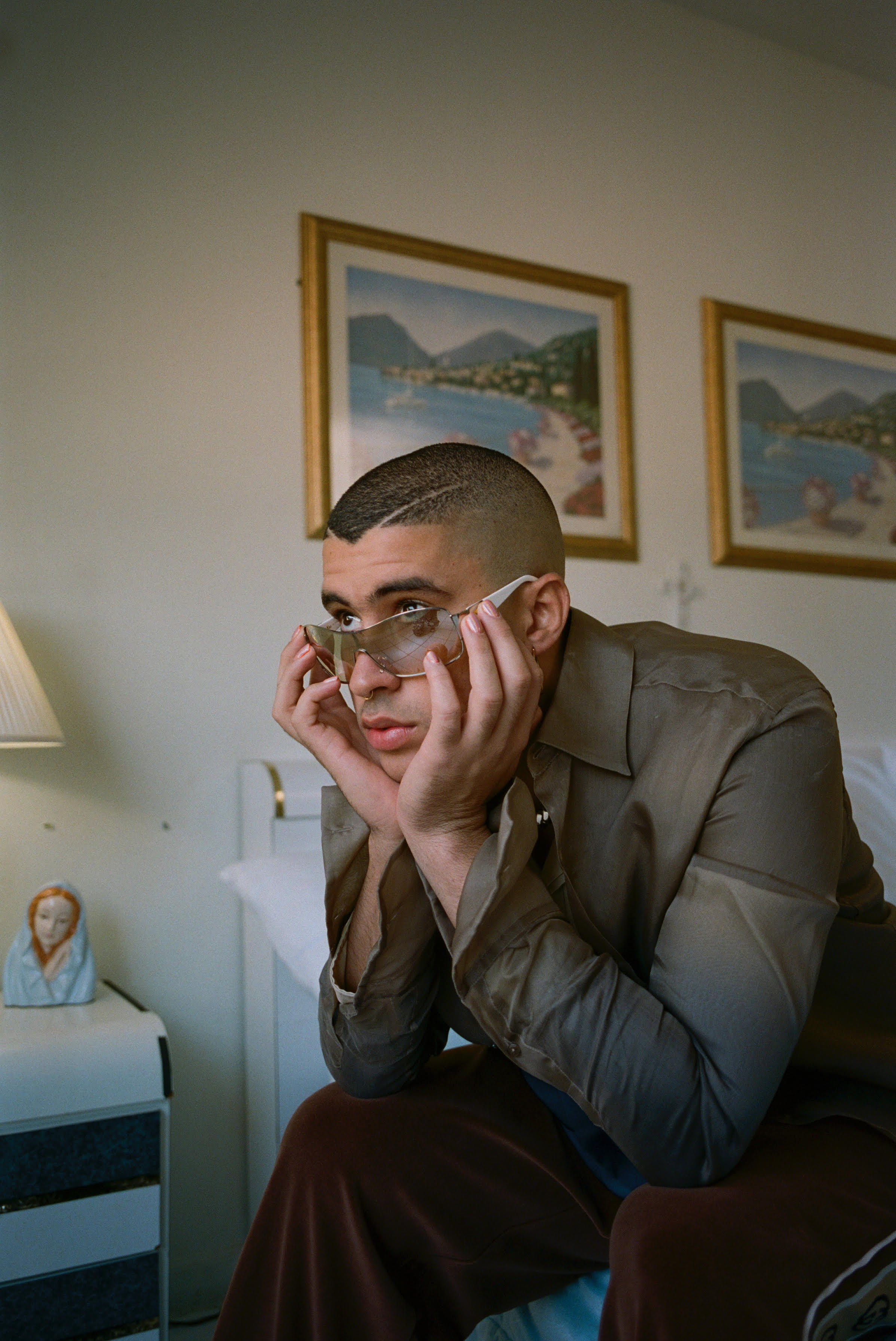 3.
Bad Bunny. This image is special to me because this room reminds me of my grandmother's bedroom back in the Dominican Republic.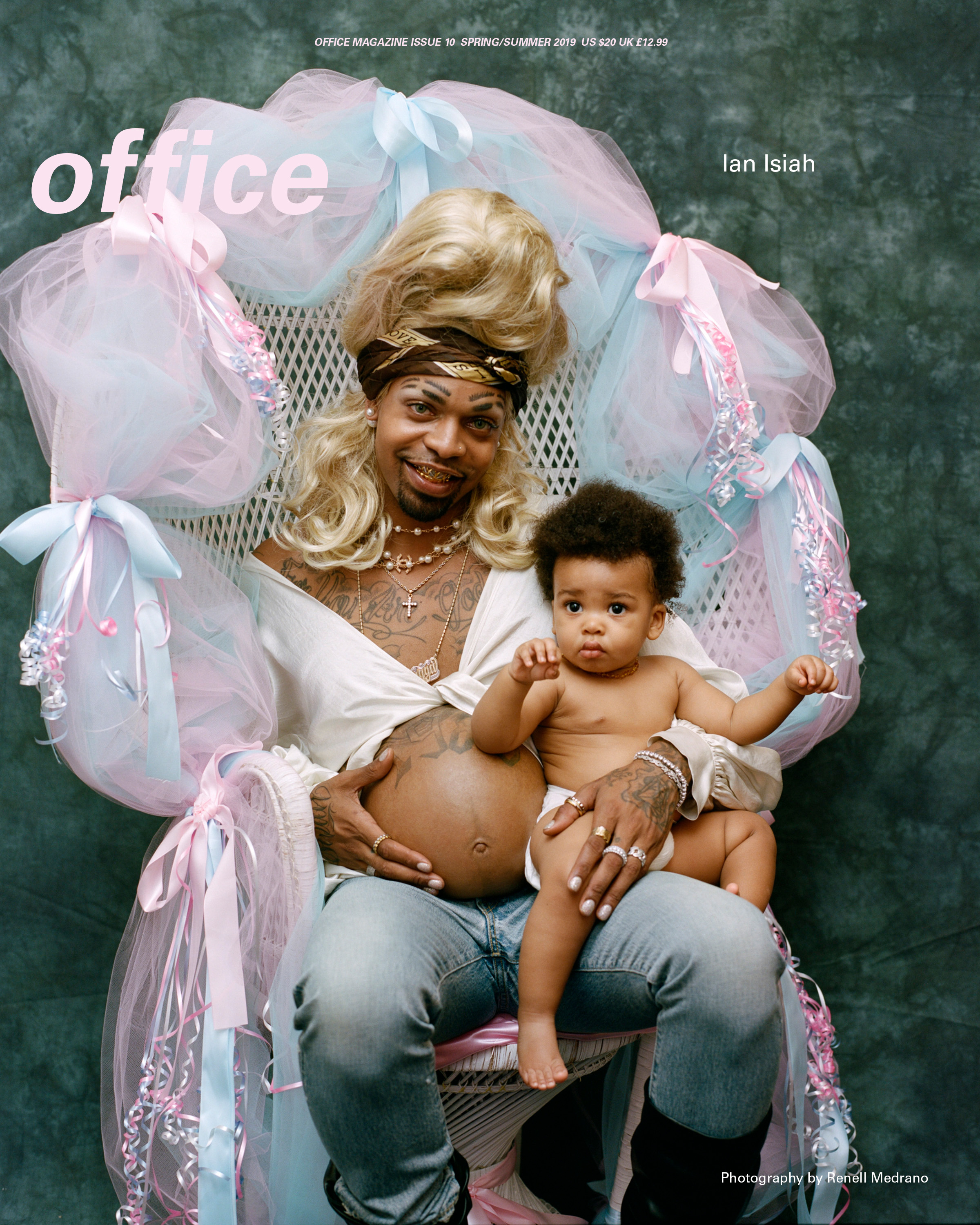 4.
This cover of Ian, pregnant. It's unusual and I love to do that in my images. I love to keep the viewers guessing.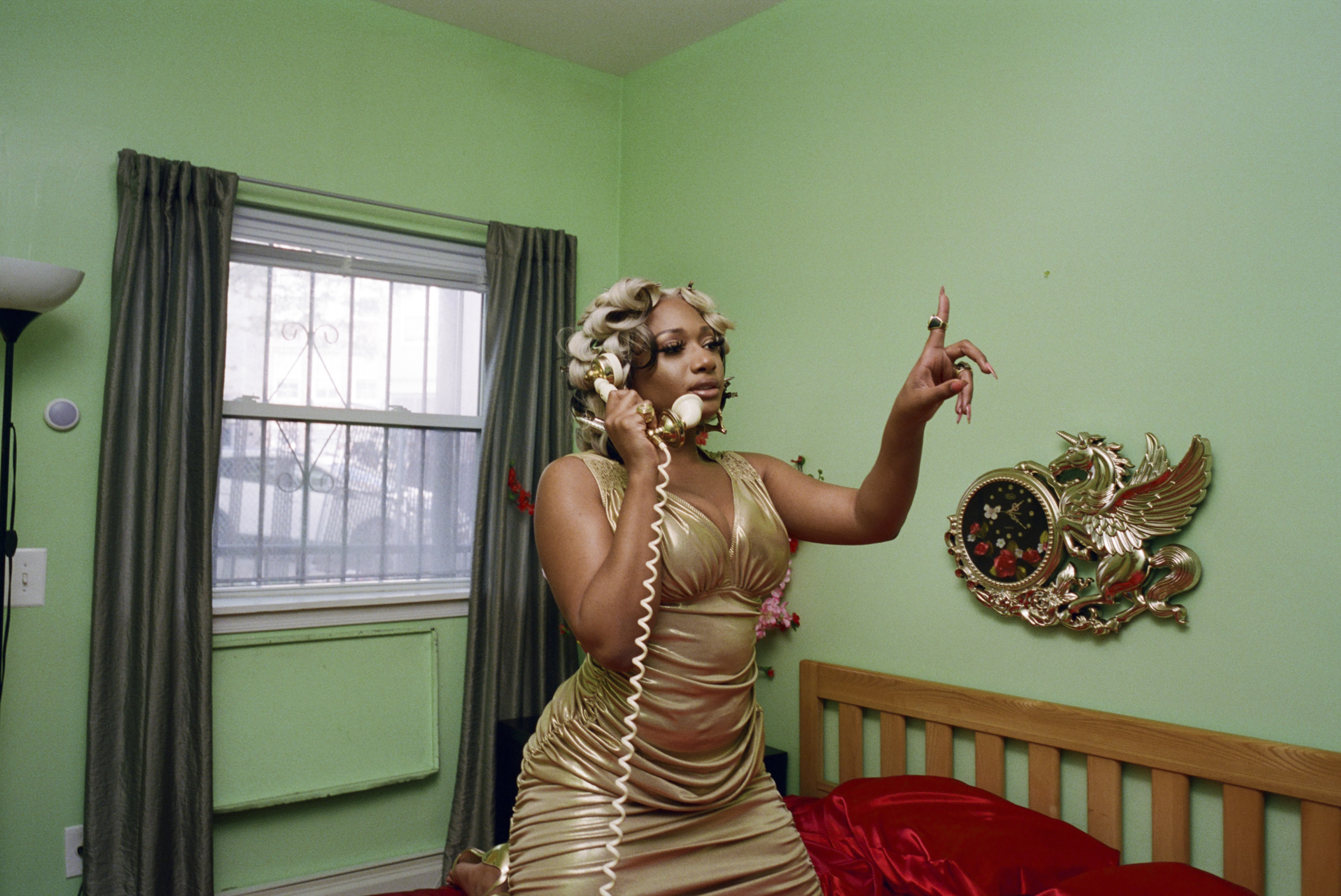 5.
Megan was photographed in the Bronx for her Fader cover. I love to place my subjects in places I'm familiar with and build a narrative based on moments I've come across or places that bring me emotions.
6.
Cheik in this image reminds me of my grandfather and looks like an image I'd take of him back in the day. Maybe in his bedroom...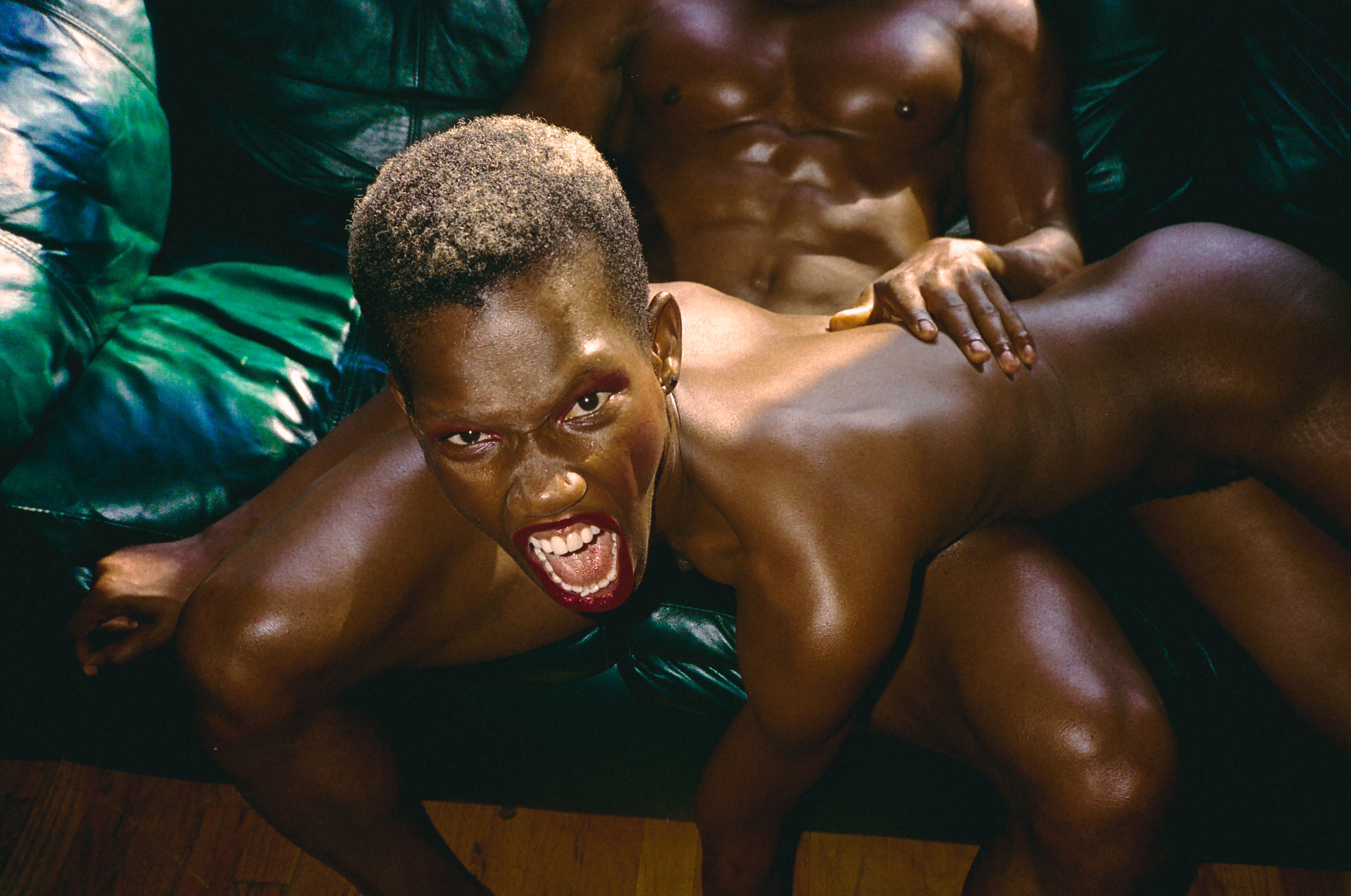 7.
This image is strong to me. It shows the female being dominant, but also a protector as a black female.
8.
This image is of my cousins during the summer. I love how some of them have the same stance in this photograph and it shows how we tend to teach boys to be manly and strong from a young age.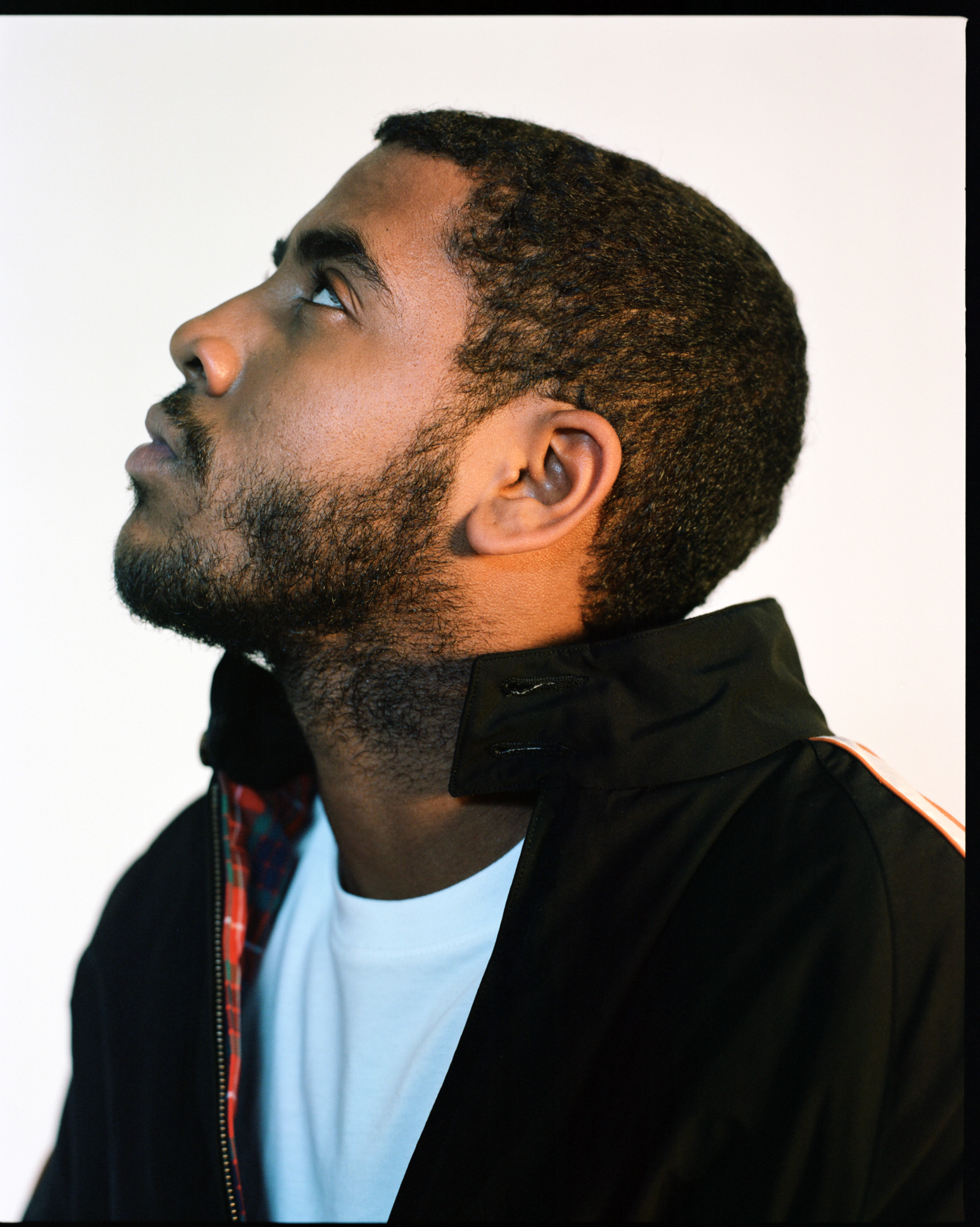 9.
Portrait of Emmy Award winner Jharrel Jerome (a fellow Dominican from the Bronx) for his portrayal of Korey Wise in When They See Us directed by Ava DeVernay. One of the most emotional shows I've seen this year.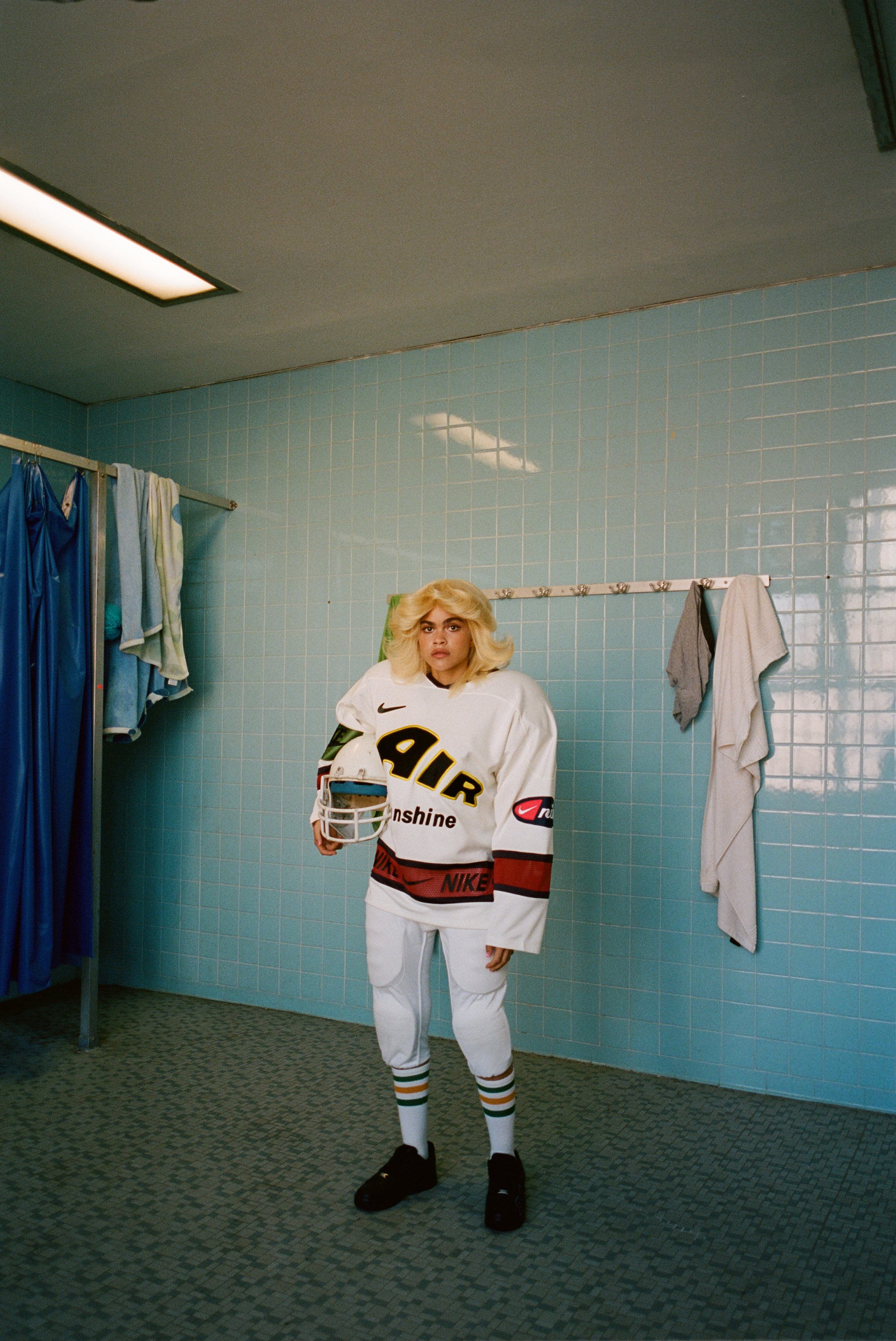 10.
This was shot for the Nike x Cactus Plant Flea Market Campaign at Bronx Community College.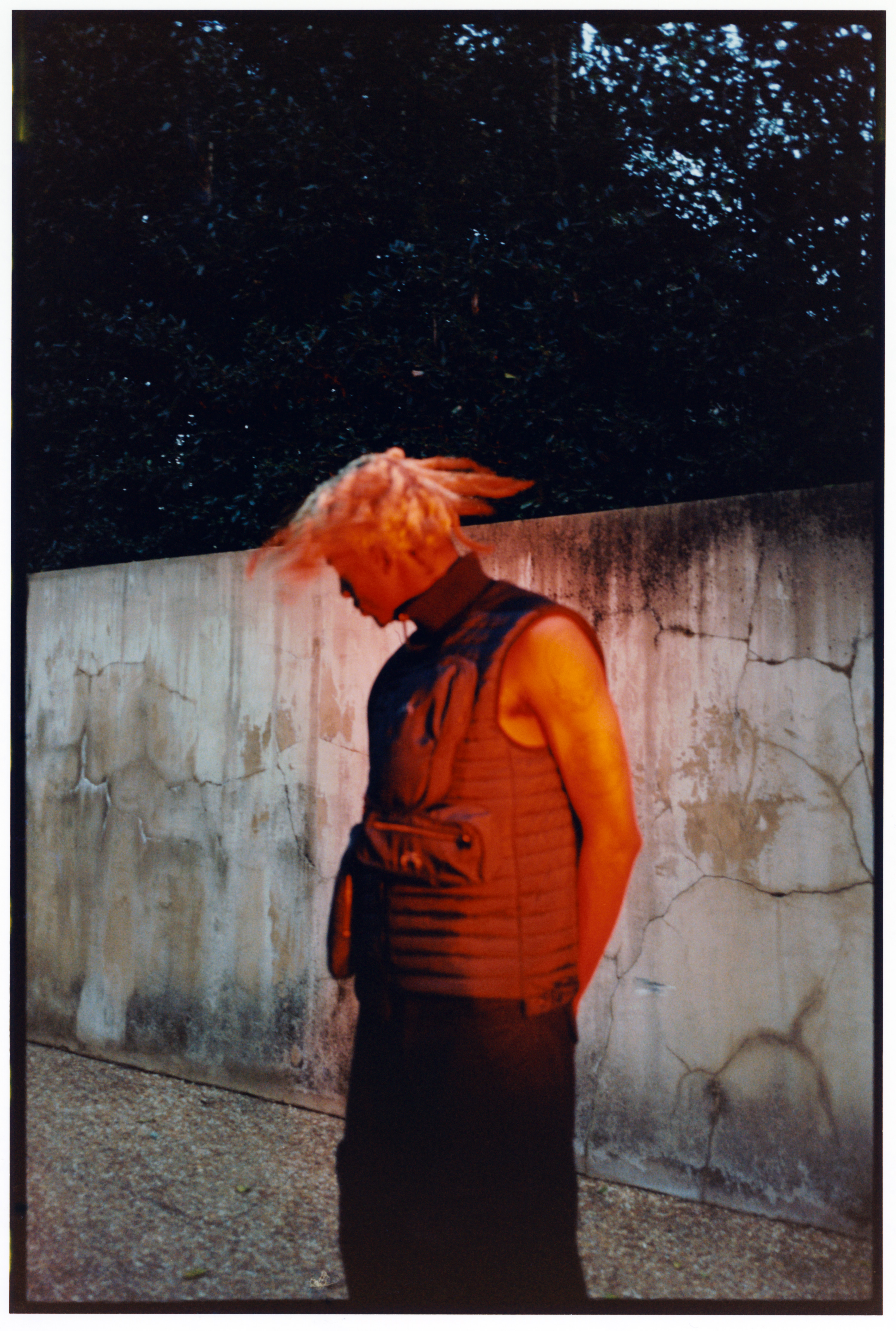 11.
Playboy Carti for the cover or 032c. This was shot at his home in Atlanta.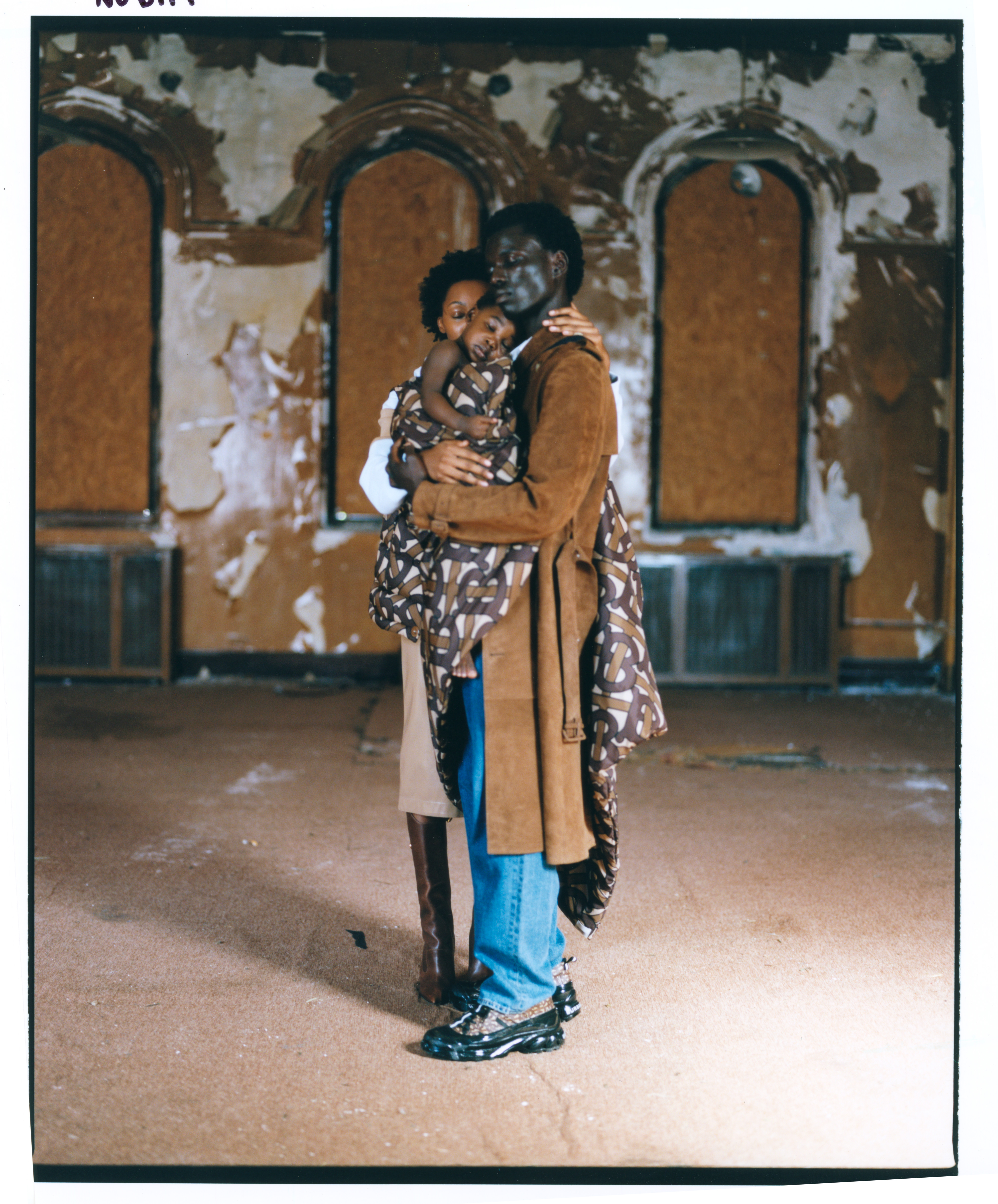 12.
This was shot for Burberry in partnership with Aperture and Antwaun Sargent showing black love and family unity.
Credits
---
All images courtesy Renell Medrano