jay z and beyoncé's 'family feud' music video is finally on youtube
And by music video we mean short film.
|
05 January 2018, 11:37am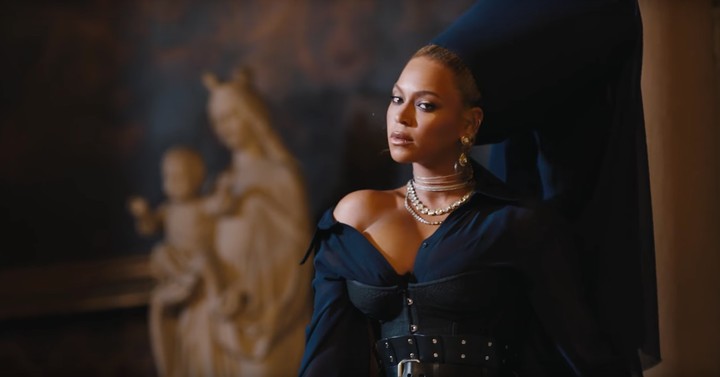 This article was originally published by i-D UK.
Good news for those of us who can't afford to spend all our paycheck on multiple music streaming services: Jay-Z and Beyoncé's Family Feud music video has been posted on YouTube, after existing only on Tidal for the past week.
Directed by Ava DuVernay (who is also behind the forthcoming A Wrinkle in Time film) the video is eight minutes of big names and political games spanning hundreds of decades. There's Thandie Newton, Michael B. Jordan, and Trevante Rhodes in 2444, feuding, fighting, and backstabbing (literally and metaphorically). "Rewind" to 2050, where a grown up Blue Ivy sits at a table of "women from all walks of life," revising the constitution — women played by the likes of (deep breath) Susan Kelechi Watson, America Ferrera, Rosario Dawson, Rashida Jones, Mindy Kaling, Constance Wu, and Brie Larson. "At a time," the voiceover explains, "when some thought that making America great again meant making us afraid of each other." Relevant.
Finally, we rewind again to the present day First Family — Jay, Bey, and Blue of course. Plus the actual song, which is also great, although it's easy to forget that's the point of the whole thing when you're engrossed in an eight minute drama of blockbuster proportions. Real talk though: when's the feature-length version released?