meet the electric teen star of vogueing fantasy film 'saturday church'
Based on a real LGBTQ outreach program in New York, 'Saturday Church' is a fierce ode to the power of creative escape.
Not long after attending his father's funeral in the opening scenes of Saturday Church, 14-year-old genderqueer Bronx teen Ulysses walks into a private stall in their school gym locker room to remove a pair of stockings. The scene could feel like an indulgence of queer cinema stereotypes, except for what happens when Ulysses emerges from the bathroom stall. As Ulysses walks past the jocks who just stuffed his clothes in the toilet, they break out in song and dance while Ulysses takes center stage; the bullies becoming backup dancers in their erstwhile victim's defiant musical performance.
Saturday Church — a queer, black, coming-of-age musical fantasy by director Damon Cardasis — has drawn comparisons to both Moonlight and La La Land. The film also has elements of documentary. It's inspired by a real outreach program for homeless LGBTQ youth at the Church of St. Luke in the Fields in New York's West Village. A fictionalized version of the shelter becomes Ulysses's home when they're forced to play paterfamilias in the wake of their father's death. Ulysses gets into a fight with his homophobic aunt after a cross-dressing episode, and is "adopted" by a group of trans women turning tricks on a west side pier. They provide Ulysses with both a sanctuary and a live-saving form of creative escape.
Ulysses is played by electric newcomer Luka Kain, a whip-smart high schooler who speaks about his character effusively. Kain was unfamiliar with New York's vogueing scene before shooting Saturday Church — Paris is Burning was released a decade before he was born — and is still in awe of how ballroom culture functions as a safe haven for LGBTQ teens of color. Kain's co-stars and mentors on Saturday Church were mostly found at St. Luke's or in New York's preeminent ballroom houses. Cardasis met trans actresses Indya Moore and Mj Rodriguez while volunteering at St. Luke's, while Kain was trained by Kia LaBeija of the Royal House of LaBeija.
It's this authentic cast of characters that carries Saturday Church, making the 90-minute movie a powerful testament to what creativity — and representation — can do. We talked to Kain about his vogueing crash-course, why trans actors need to be taken seriously, and his secret to dancing in heels.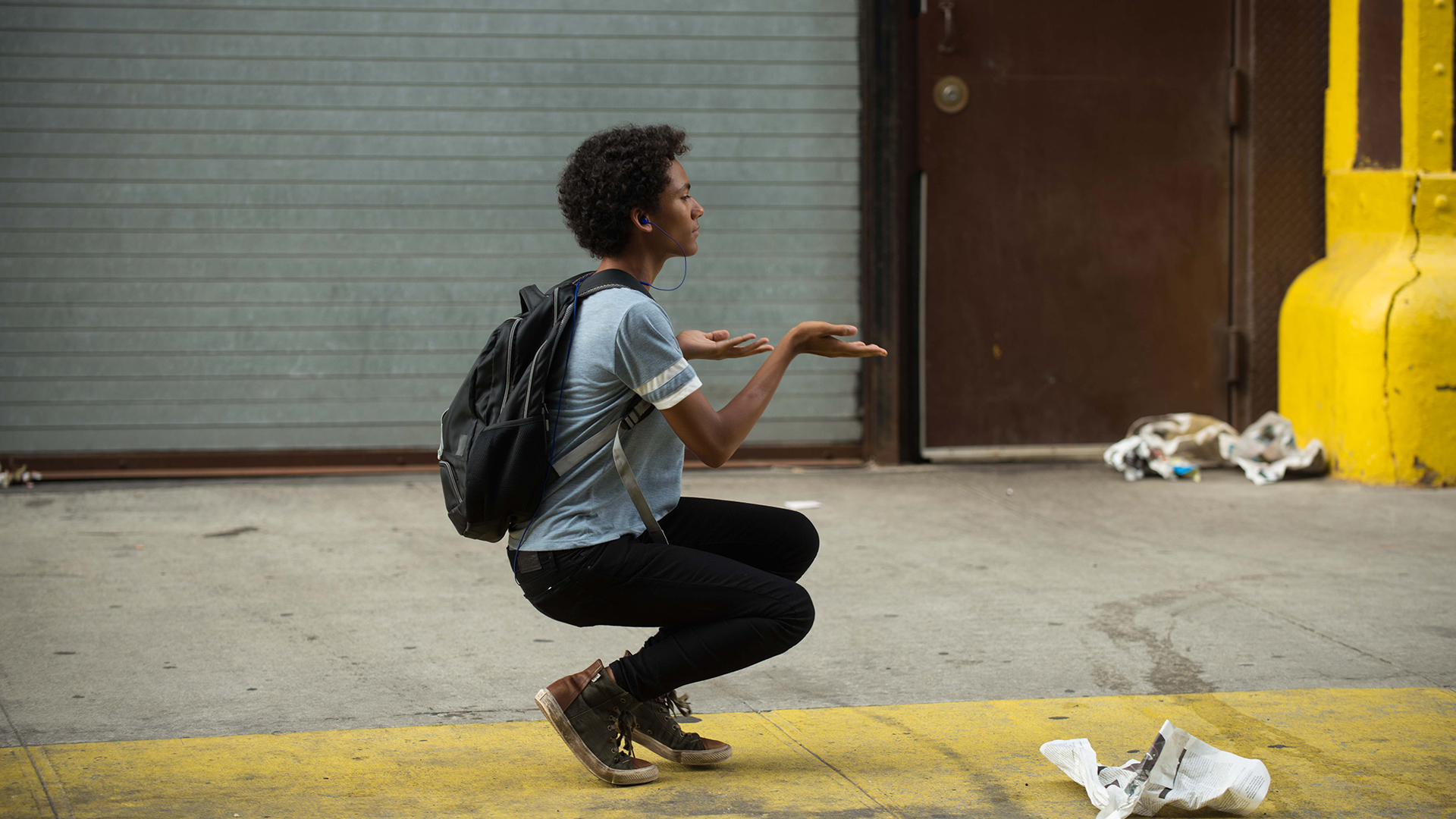 What drew you to the role of Ulysses in Saturday Church ?
I found the film through my manager, who also happens to be my mom. She originally got an appointment for one of her other clients, but when she saw the breakdown of the character [Ulysses], she asked me if I wanted to tell his story, for a whole bunch of different reasons. A member of my family is a trans woman of color. We didn't know at the time because she wasn't out, but we did know about some of her struggles and her relationship with our family. I wanted to tell the story for her, and I thought it was an important story to be told in general. When I got the script for the callback, the character arc for Ulysses was beautiful. I already felt attached to and proud of Ulysses and the journey they went on.
How familiar were you with New York's vogueing scene and history?
I was very ignorant of all of it. The ball scene in New York was a huge educational aspect of this film, for me. I had a one-hour crash course lesson with Kia LaBeija, who was a consultant on the film. I learned, like, three moves, and the principles behind vogueing, and I worked those three moves as hard as I could in the montage where I was dancing down the street, and dancing in front of the religious artifacts. That was a lighthearted moment, but it's also a very important and character-driven moment for Ulysses. It's when they're finally starting to become comfortable not only with themself but also with their interests and what they're passionate about.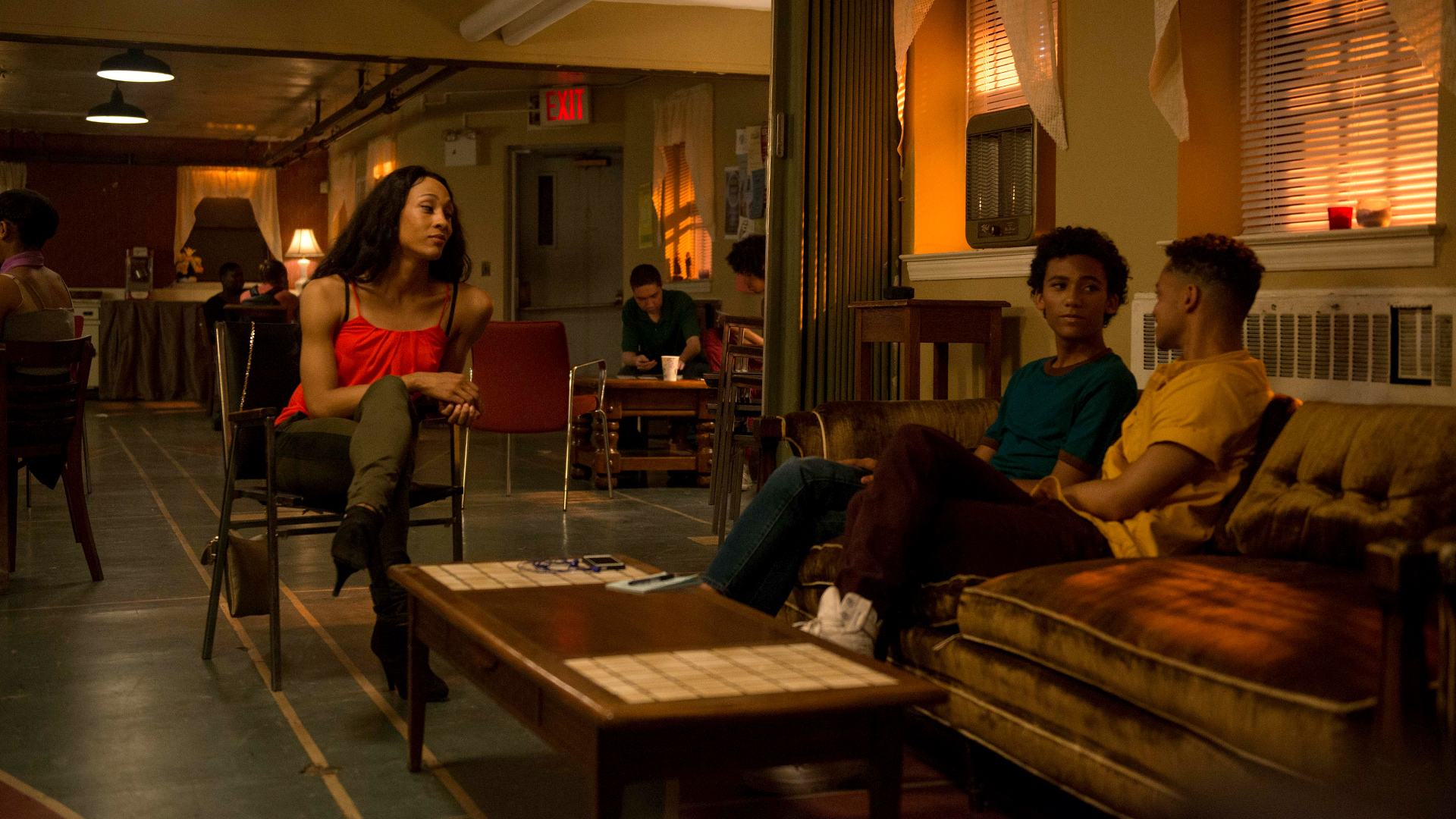 The film is inspired by a real outreach program. Did you get a chance to visit there before shooting the film?
I never had a chance to volunteer there myself, but there were some people in the film who had been in the program, and Damon Cardasis volunteered there for a long time. That's where the inspiration came from — from the kids' stories of hardship and perseverance. They made it through some horrifying times because they're so beautifully creative. That through line of escapism through music and creativity, and the balls that they put on in the gymnasium thanks to the church — [Cardasis] saw that and saw how important the artistry was to that community.
Do you personally relate to those themes of escape through art and fantasy?
Oh yeah. I learned from a young age that film and theater are beautiful forms of self-expression that can be amazing catalysts for change. I feel like there is a change right now in Hollywood, where these kids of "non-traditional" stories are becoming more — it's an unfortunate turn of phrase, but more business-friendly — and people are more willing to back stories like this financially. It's really great to have that representation. To go back to the question, the escapism you see through the fantastical aspect of the movie is what a lot of people who relate to Ulysses go through. To be able to see yourself represented in that way is really important. The fact that most homeless youth are LGBTQ and that most homeless LGBTQ youth are of color — these are important stories. I'm very proud to have been given the opportunity to be at the forefront of change.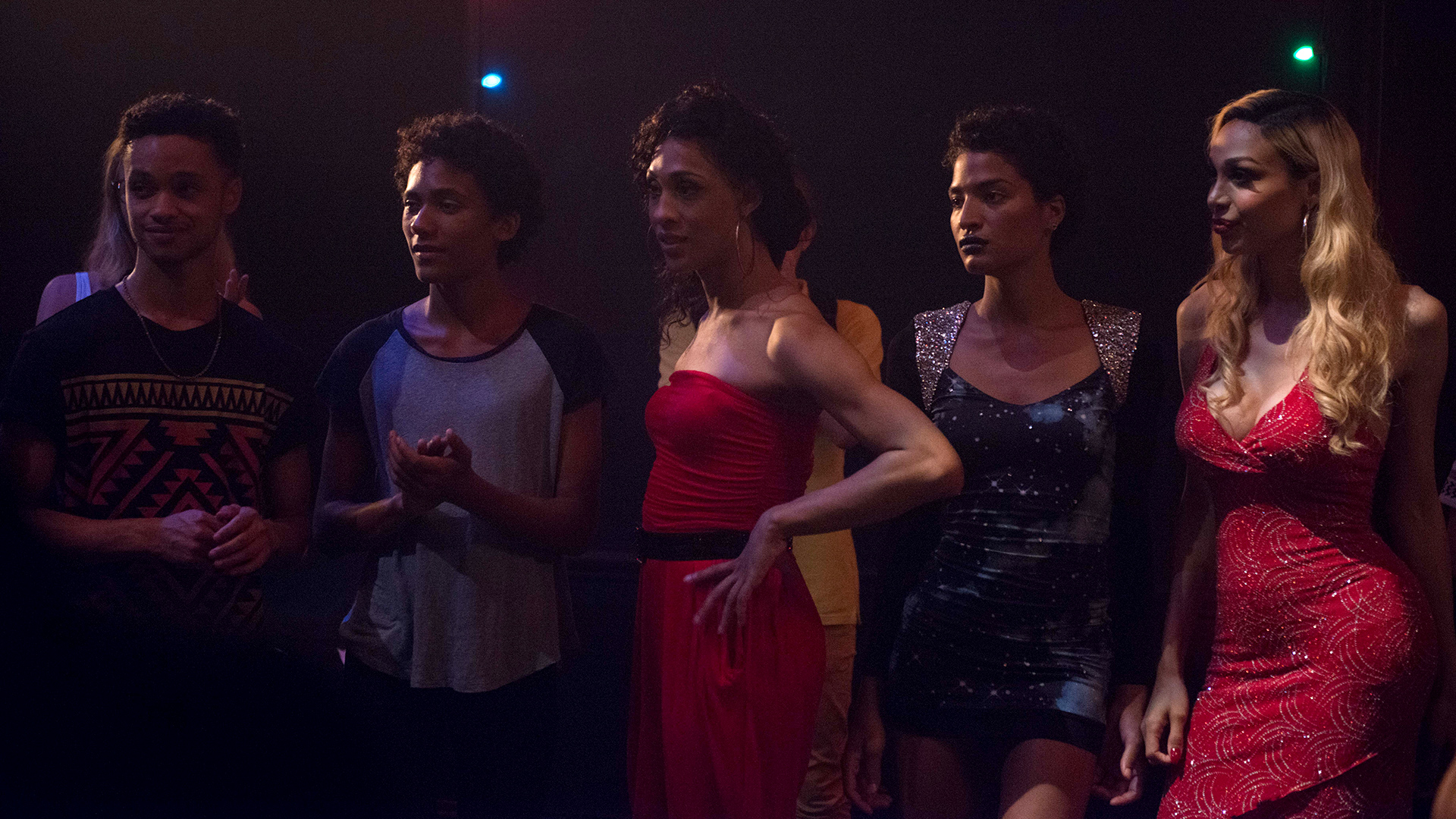 How can these important stories be told with proper sensitivity and insight?
Damon is part of the community as a gay man, but he is also white, so there was a very incredible sense of respect that he had in making the story authentic. He always says that he didn't want this film to be voyeuristic or exploitative. He really just wanted to tell the story like it is, and have it grounded in reality, even though there are these larger-than-life moments. So many aspects of the movie are true to life, from interviews he had with kids in the program. He asked the actors on set and people from the ball scene if anything felt disingenuous. He was always open to changing his story to make it a story that reflected life. He gave us the creative freedom to explore what was possible with this film. I love him for that.
The cast of characters is really incredible. I loved Indya Moore as Dijon. What was chemistry like on set with new and first-time actors?
Indya was amazing. She's a natural talent. So is everyone in the film — Alexia Garcia, who plays Heaven, it was her first time acting too. MJ Rodriquez was a bit of a veteran but this was her first time leading in a feature film. Now MJ and Indya are both going to be in Ryan Murphy's new FX show Pose. I'm so excited for them. The cast didn't include any big names, and that was a deliberate decision of Damian's. He wanted trans actors of color to play trans people of color. That's how it should be but it's rarely how it is. They're just as talented, if not more, than everybody else.
Tell me about working with the fashion and makeup. How did dressing up help you assume the identity of Ulysses?
I remember the fitting for the costume for Ulysses's final ball scene — seeing the costume for the first time was incredible. It definitely gave a lot of insight into the fierceness. This is a quote from a review I saw which I really liked. "Ulysses had a fierce inner goddess lying just beneath the surface." I think the final costume reflected that. To be able to see it near the beginning of the process helped with giving Ulysses that underlying fire. The costume looked like it was for an Egyptian goddess, especially with the gold, the eyeliner, the flicked-back hair, and the jewelry.
What is your secret to walking in heels?
It was my first time walking in heels. It was a process — it was a learn curve. I tripped a couple of times on my first go, but eventually I got the stride. There's a confidence in the walk that I also think you need just to wear them in general, without falling. There's a confidence you need to have just to function in them. When Ulysses buys the spiked heels and the girls in the Saturday Church program all support him so wonderfully, that was a very important moment too for the character.