adidas' latest shoe is made from berlin subway seats
Is this the most Berlin thing we've ever seen? Yes.
|
10 January 2018, 11:38am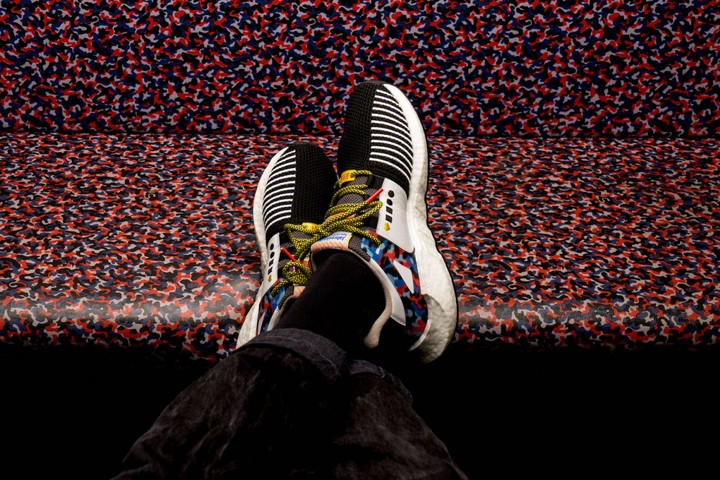 Image via Adidas
The latest trainer offering from adidas is more Berlin than failing to get into Berghain. It's more Berlin than telling everyone London is to expensive and moving to Berlin. It's more Berlin than getting bored of Berlin and moving back to London six months later.
The new Adidas trainers are made out of actual Berlin subway seats. Well, inspired by them at least. The EQT Support 93/Berlin is a loving homage to the city's transport system, the BVG, featuring the classic BVG camouflage style seat graphics on the heel and a mock train ticket for a tongue.
But they don't just look like the subway, they are actually subway tickets too. The trainers come with a year's free pass for Berlin's public transport, valid from the 16th January to 31st December 2018. Given that they're on sale for £160, that's a pretty decent price for a year's worth of travel.
The EQT Support 93/Berlin will be released next Tuesday (16th January) at the Adidas flagship store and Overkill in Berlin only (natch), but beware, they're super, uber limited edition, with only 500 pairs available.
That means you may have to pay for your transport on the BVG to get there and camp outside. Probably worth it though.