kate bellm's underwater photos are 'the virgin suicides' meets 'splash'
'Underwaterworld' explores the female form and freedom.
|
22 January 2018, 10:56pm
Photography Kate Bellm
"Wild, young, and naked" is how London-born photographer Kate Bellm describes her personal work, and her ongoing series, Underwaterworld, is a perfect example of that. In it, local models from Deia—the Spanish seaside town Kate now resides in—explore the aquamarine landscape and, sometimes, each other. In one photo, a lithe blonde kisses a fiery redhead, their bubbles sparkling above them, while in another, four young women swim through an opalescent ocean. The images look as if The Virgin Suicides, Splash, and Yayoi Kusama's Infinity Room had a love child. But, as Kate explains, the series was inspired by her daily life: "I live in the forest, on a mountain by the sea, so I take what I have to work with to inspire me," Kate says, "such as the flowers or water or rocks that surround my life." In the interview below, Kate further discusses Underwaterworld, as well as her influences, nudity, and nature.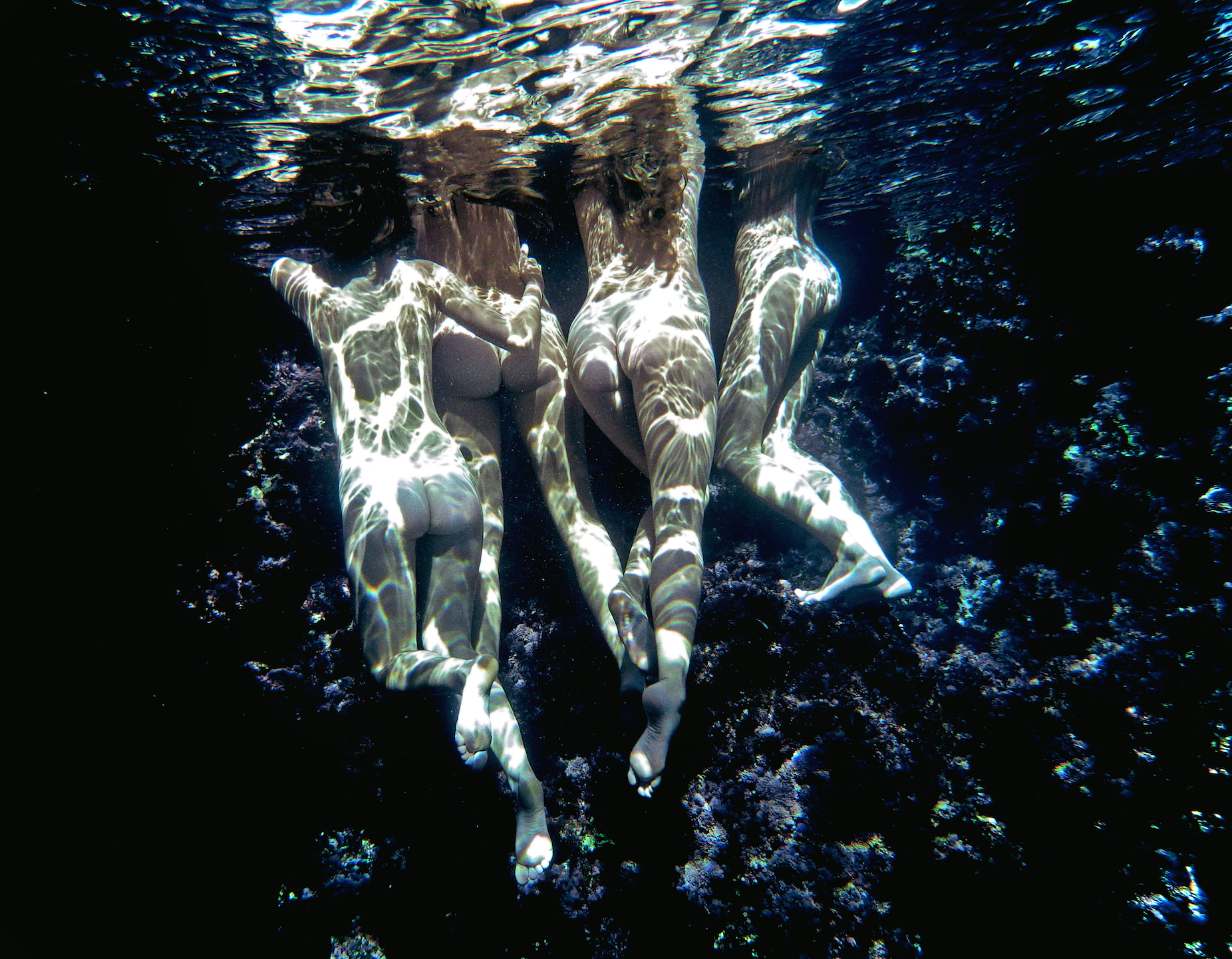 What first attracted you to photography?
Everything attracted me. I just had the urge to create images since I was young. My first shoots were of my neighbor and friend. We would create sets at my house inspired by LaChapelle, and I would shoot her with my dad's old camera.
What other artists or photographers have inspired your work?
Peter Beard, Helmut Newton, Ren Hang, and Mike Brodie.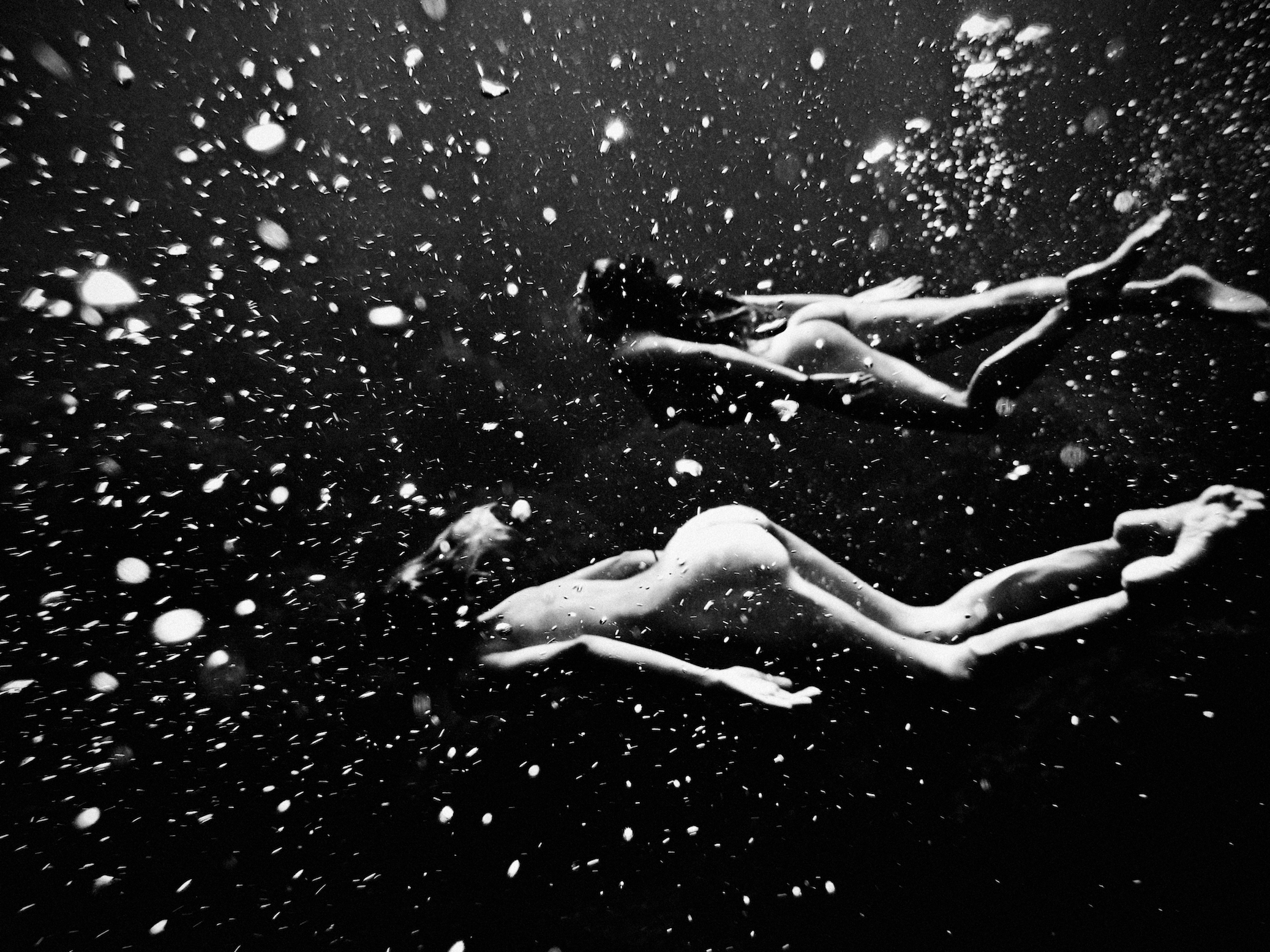 What inspired the Underwaterworld series?
It came so naturally. I moved to the ocean and had less models to shoot so I just started taking a camera on daily swims and photographing the local girls there underwater.
Where did you live previously? Where do you live now?
I've lived in London, Paris, and Berlin and now I live in Deia, Spain, in a self-built and designed house deep in nature with my Mexican husband who is also an artist and my baby boy, Sage. We spend a lot of time in Mexico every year too.
Can you talk a bit about how the shoot happened? What was it like shooting underwater? Were the results what you expected?
It's so fun and challenging at the same time. We generally start by going on a swim and finding little sea caves and underwater rocks that look beautiful to shoot with. Then the girls dive down and explore. It's been an ongoing project for a few years now as there are certain days where the light and water quality are just perfect for shooting. It can be challenging to shoot as you end up swimming for a couple of hours and can come across swarms of jellyfish and big waves. I had no expectations for this project hence why the images feel natural.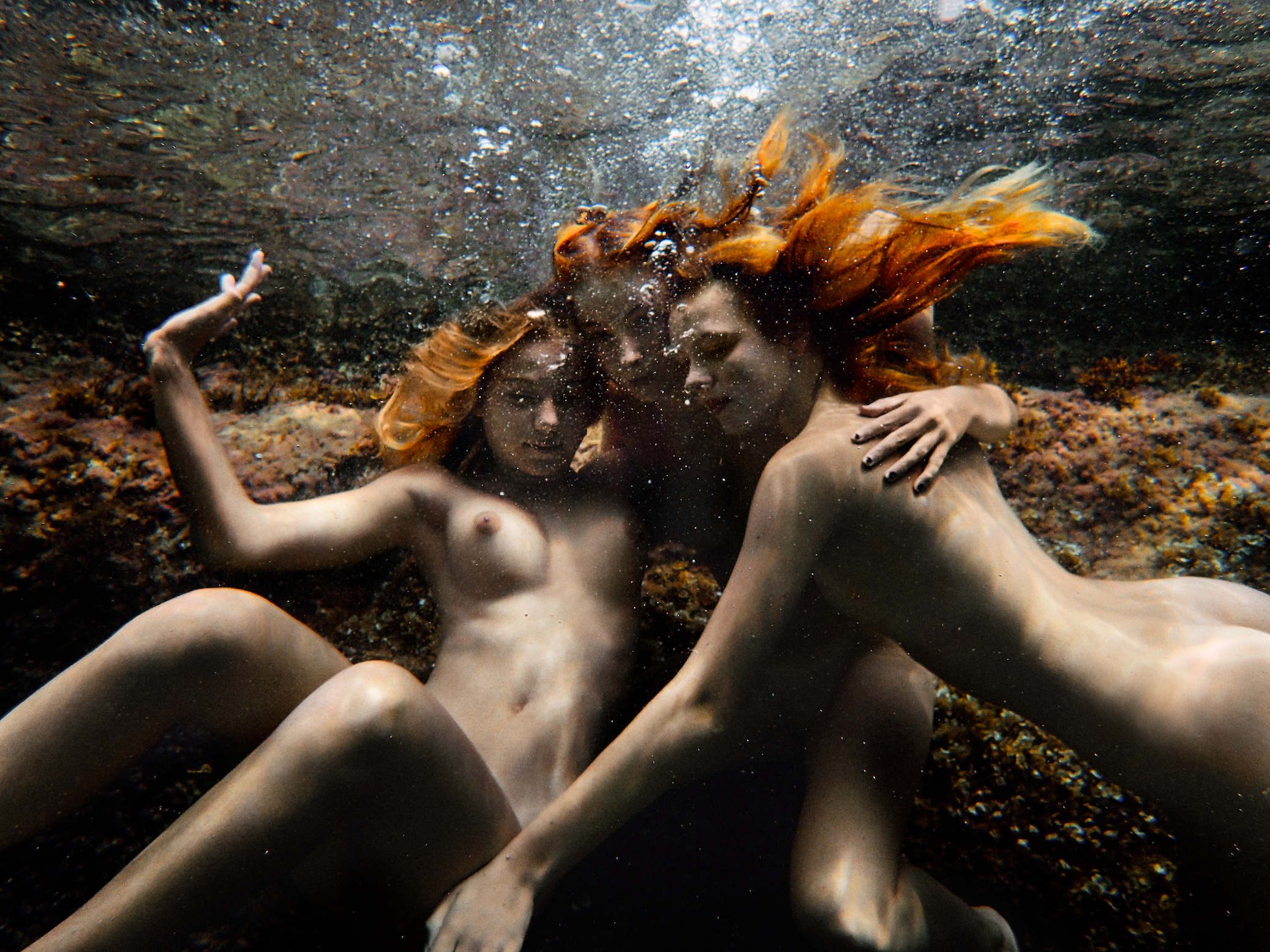 Why is it important for your images to feel natural?
I like the juxtaposition of unnatural posed images in my fashion work and totally free and natural for my personal work. I guess it's the way I see both worlds.
Is the nude body an essential part of your work?
Yes, I love it because it's the most natural we can be, and if you have confidence within that, it's super sexy too.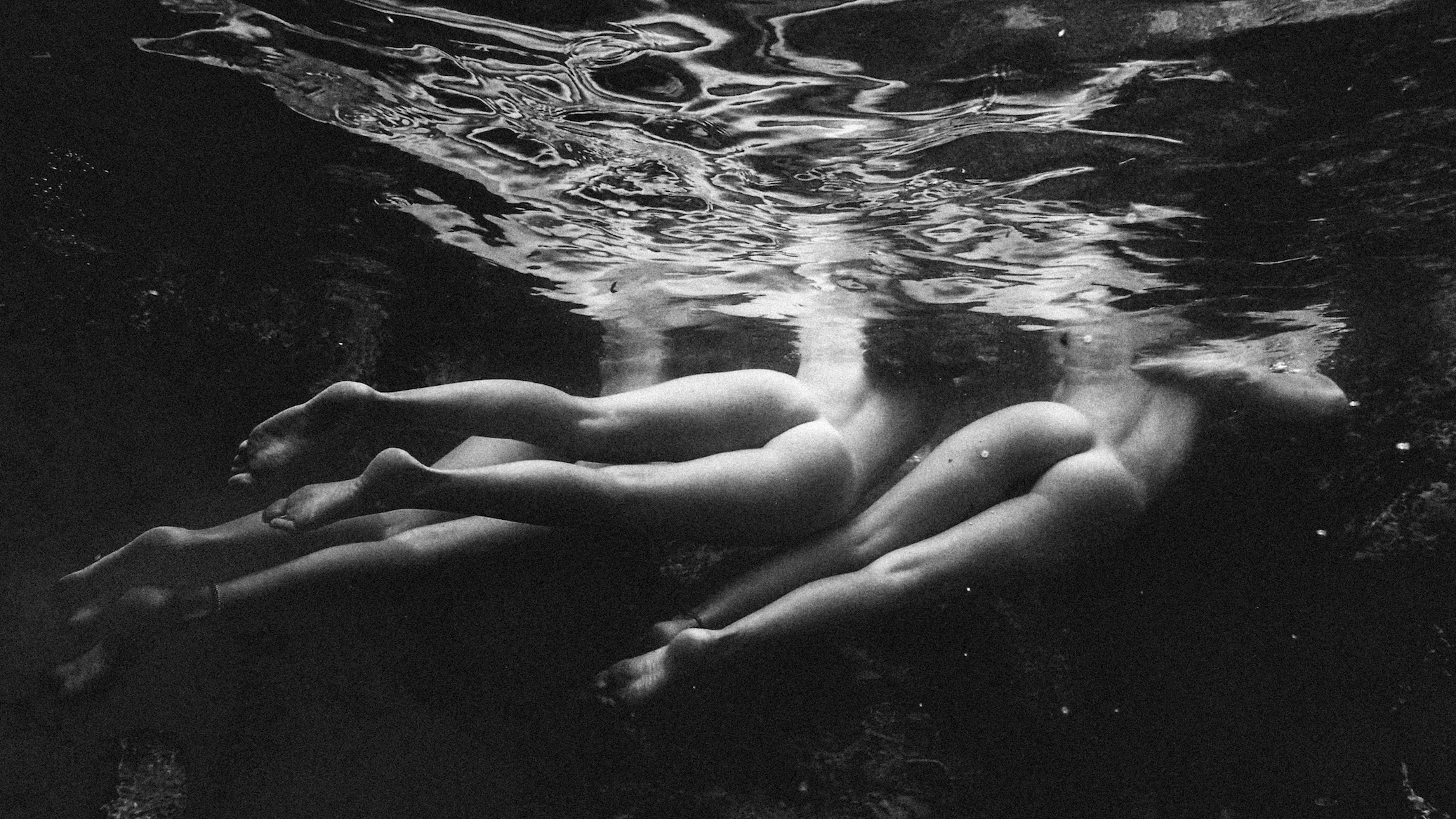 What do you think about women's bodies being censored on social media?
It makes no sense to me as there are other online outlets where you can post these images, so they should just free themselves from that responsibility and burden.
Do you think you approach shooting nudity differently than male photographers do?
Yes, as both the model and myself feel very confident to do nude pictures together. There are no blurred lines; we are working as a team.
What do you hope people feel or think about when looking at this series? Freedom? Escapism?
Yes! Go get in the ocean as soon as possible, go underwater and feel the natural meditation the ocean gives you.
How does this series tie into the rest of your work?
It ties into the way that it's inspired by nature and like floating in a dream.