All illustrations Walter Pfeiffer.
the untold story of walter pfeiffer's career as an artist
Before he was one of the world's most in-demand photographers, Walter Pfeiffer was spent years working on drawings and paintings in relative obscurity in Zürich. A new book compiles these largely unseen works for the first time.
|
21 November 2018, 1:05pm
All illustrations Walter Pfeiffer.
Walter Pfeiffer has a cold. He is stuck at his home in Zürich, in bed, feeling terrible. Unfortunately there is no rest for the 72-year-old photographer. Walter has a lot to do at the moment. He has just returned from New York, and he is set to go to straight on to Paris. Both trips were made to promote his new book, Bildrausch, a compendium and retrospective chronicling over 50 years of the photographer's work in drawing and painting. "This is the price I have to pay for being honored," Walter laughs, suggesting he picked up his dose of the flu from all the kissing and hand shaking in New York, launching the book. But more than anything that's what keeps him going: "It was good to be in the newspapers," he continues, laughing again. "I love being in the paper so much. That was the best thing."

Walter is being genuine. He may well be one of the most idiosyncratic and interesting and in-demand photographers of our era, but success found him late and unexpectedly, and, you feel, means all the more because of that.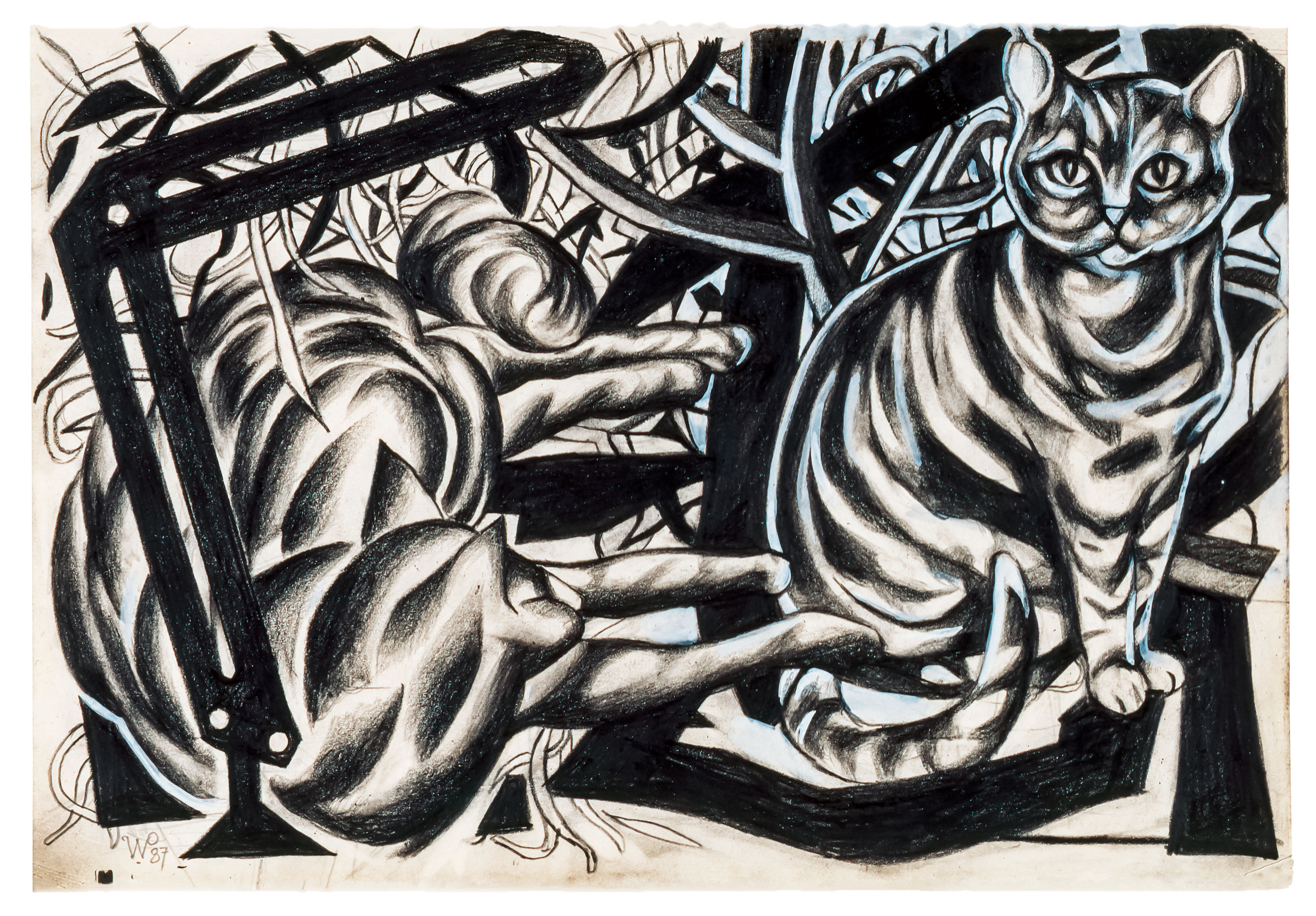 He had created groundbreaking and incendiary avant-garde photographic work in the 70s and early 80s, documenting his friends in Zürich and the city's queer underground. Then, quite quietly, Walter semi-retired, to work in drawing and painting. He made film posters and worked for department stores and made art and illustrated campaigns for brands and worked as an art teacher. He was still taking pictures, of course, but mainly to use as inspiration for his artistic works. Then, in 2001, a new book of his photographic work found him fame.
"I never expected success with the photographs," he explains. "Sometimes it feels a bit like I became famous quickly, but I was in my fifties, and it was slowly, step by step -- it was not really an overnight success." But when the fashion world suddenly discovered Walter, what he was doing very neatly dovetailed with the mood of the time, and you could clearly see the snaking lines of his work's influence down the years. He became very popular, not that he knew quite what he was doing. "I did not know quite how to do fashion at first when people asked -- I was scared of it. i-D sent me this box of clothes once and I was afraid of ruining them, so we did the shoot all in my little flat, with students, because I didn't want to destroy all these expensive clothes."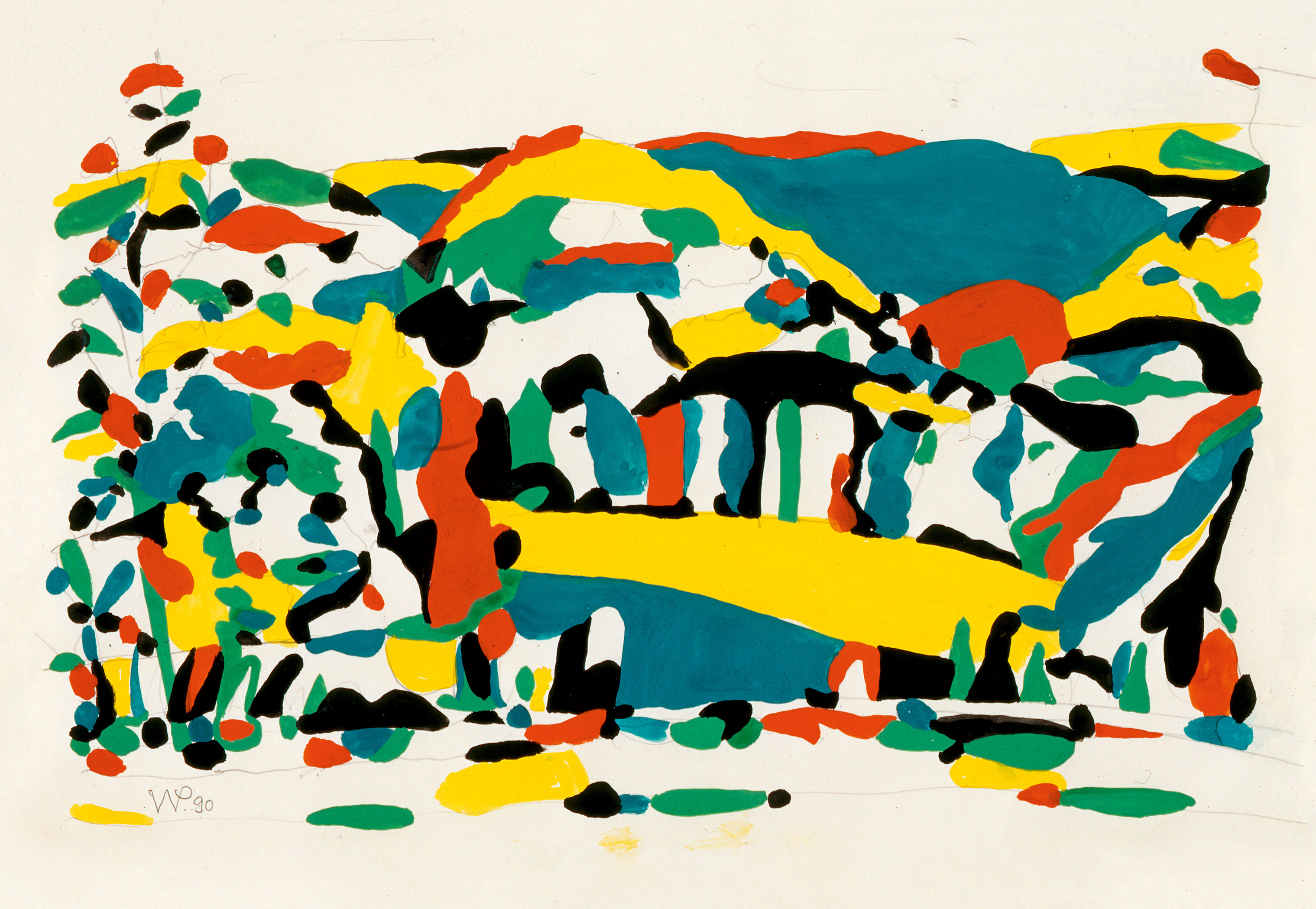 He might be wonderfully humble, but he did become a success, and Walter has now worked with just about all the big magazines, exhibited his photographic works across the world, and gained a legion of fans and admirers. People love those early works for their gorgeous, moody, youthful energetic beauty. People love the more recent works for their joy and sense of fun and humour, their saturated colors and freedom of composition.
But now, the internationally renowned and very successful photographer Walter is revisiting his lost years. Years he was not really taking photographs. Years of working in solitude, drawing and painting. Years when he was plain old Walter Pfeiffer, working away on his art in Zürich.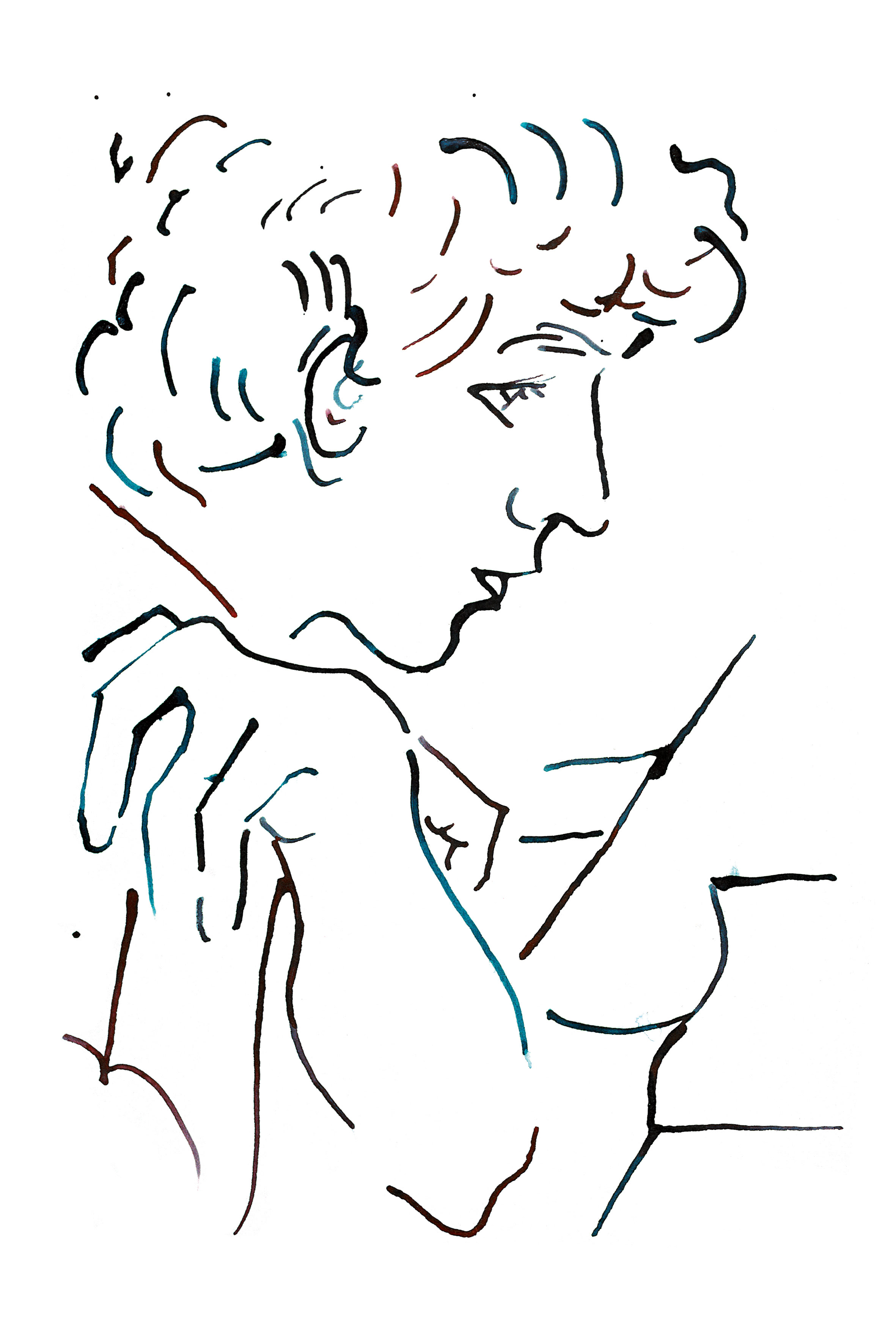 "The work starts always with the color and form. I think drawing is like getting dressed -- you have to work out what to wear, what color goes with what color. Which trousers with this shirt. Does this blue go with this pink? I think we all have our style, as dressers and as artists. In the 80s and 90s, when I was doing all the drawings and paintings, it was really because I had really had enough of all the people," he says. "I wanted to just do still lives, landscapes, things that don't move.
"In those old days I was outside of everything. I had an exhibition of all these big paintings I was making, and the art world didn't even come. But they sold! People bought them. In those days, I was always exhibiting my drawings and paintings and no one wanted to see any of my photography. I've heard everything, every criticism, that I wasn't a professional, that I couldn't do it, especially when I was drawing. I never expected anything, I just love to work, to have some fun. Photography was always simply something I enjoyed. And then suddenly it changed, and I was the photographer, and no one wanted to see my drawings. Now I have to get people to see my drawings again. Which is why it was the right time to do the book, because nobody knows about my drawings anymore."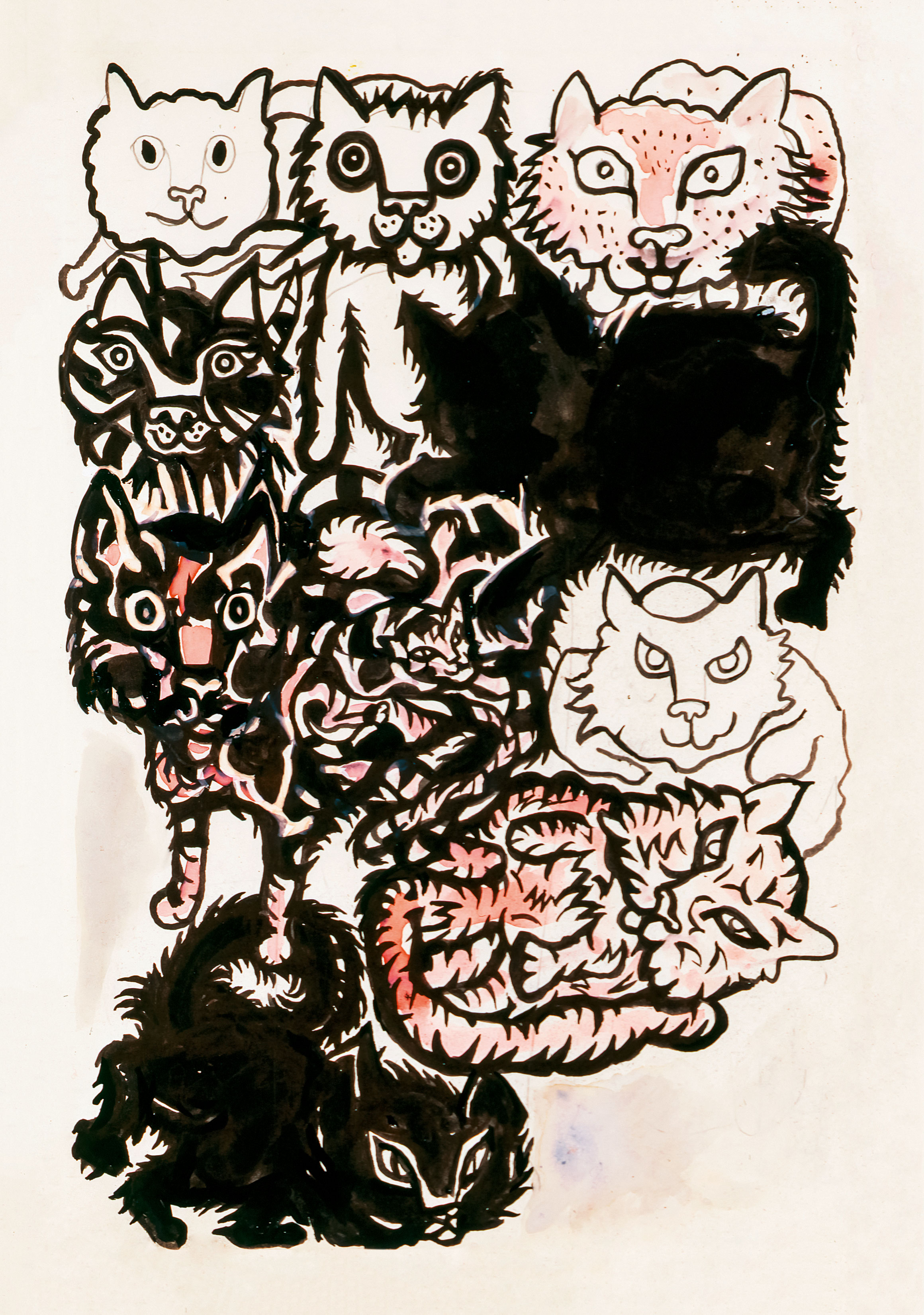 Which is a shame, because Walter's drawings share the same charm and honesty and beauty as his photos, although with an incredible variety, which is to be expected -- as the book collates work from 1966 to 2018, an incredible 50 years of creative endeavor. There are dashed off, romantic line drawings, which swirl with a touching simplicity and lightness; there are stern homoerotic scenes and groups of butch mustachioed men; there are landscapes of the Swiss alps; still lives; and, some of my personal favorites, dozens of pictures of his cats. "They are nice, ja?" he begins. "I am so glad I didn't sell the pictures of the cats now. Those cats are long gone, unfortunately. They were nearly 20 years old when they died. But they had a fun life, with me, they saw a lot!"
Which is partly why this book has been so long coming. Many of the images were given away or sold, and Walter couldn't often remember where they had ended up. It took years to track them all down. They managed it, though, and the book has, thankfully, turned out to be an incredible monument to a relatively unknown aspect of the work of the photographer. So inspiring did Walter find putting the book together, in fact, that he is ready to start painting and drawing again. "It is my next project," Walter says. "I can't help myself, I can't stop working. I've worked all the time, all my life, and loved it. If you love your work you shouldn't stop. I want to have fun! I have nothing to lose, I guess. It's too late, it's too late. You might as well as enjoy it. I have something in my head I want to do -- if I survive this cold and Paris."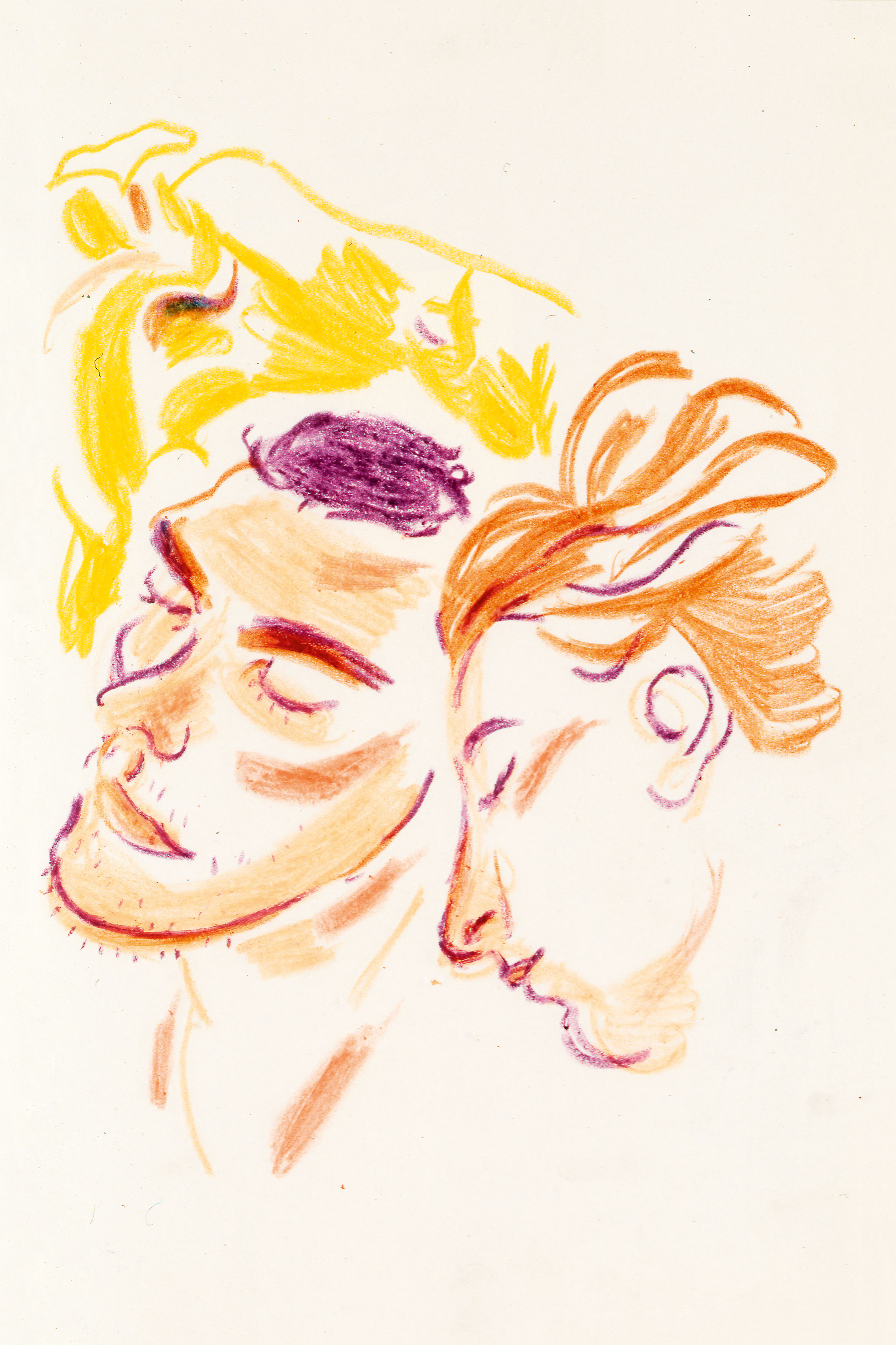 This article originally appeared on i-D UK.