chanel bans exotic skins and fur from future collections
Unable to source them ethically, Chanel says no to snake, crocodile, lizard and stingray skins.
|
04 December 2018, 2:54am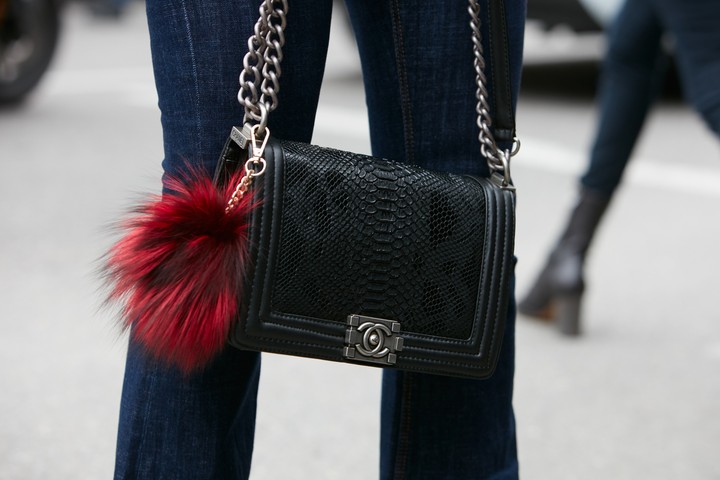 Ahead of its Metiers d'Art show at the Met, Chanel has joined the growing list of luxury labels banning not only fur but also the use of exotic animal skins in future collections. According to WWD, where other labels have continued to incorporate exotic animal skin, but with a greater focus on ethically-farmed sources, Chanel has promised to stop the practice all together. The skins in question range from snake, crocodile and lizard to shark and stingray.
In a statement, the company explained that they are continually reviewing their "supply chains to ensure they meet our expectations of integrity and traceability…In this context, it is our experience that it is becoming increasingly difficult to source exotic skins which match our ethical standards."
According to King Karl, the decision shouldn't impact the company too greatly as fur and skins have never been part of the label's DNA. He added, "You look at old collections, there was not much fur…there is a problem of supply now but that was not Chanel's business anyway." Instead, Chanel will put its energy into craftsmanship and innovation, developing a new language of luxury that way. As they explained in their statement, "This is a decision which provides an opportunity to create a new generation of high-end products that respect our fundamentals: the exceptional creativity of our Creative Studio, our expertise, our standards of excellence, noble and innovative materials and exceptional finish."
Recent years may well be remembered as the turning point in the fur debate, with many fashion houses like Gucci, Versace, Burberry, Jean Paul Gaultier, and Coach all deciding to go fur-free.
This article originally appeared on i-D AU.