Photography Mayumi Hosokura

KOM_I: "I have a longing for androgyny"
In this interview from the archives, the lead singer and face of Japanese musical project Wednesday Campanella explores her gender identity.
Photography Mayumi Hosokura

For the launch of i-D Asia we're diving into the archives of i-D Japan, one of our first outposts in the region. Here, we throwback to a 2018 conversation with KOM_I from J-Pop project Wednesday Campanella .
KOM_I's performance is somehow wholesome, even when she exposes a lot of her skin. It's often bewitching, sometimes boyish. It would be easy to call it neutral, but what you really feel for KOM_I when you watch her is: strength.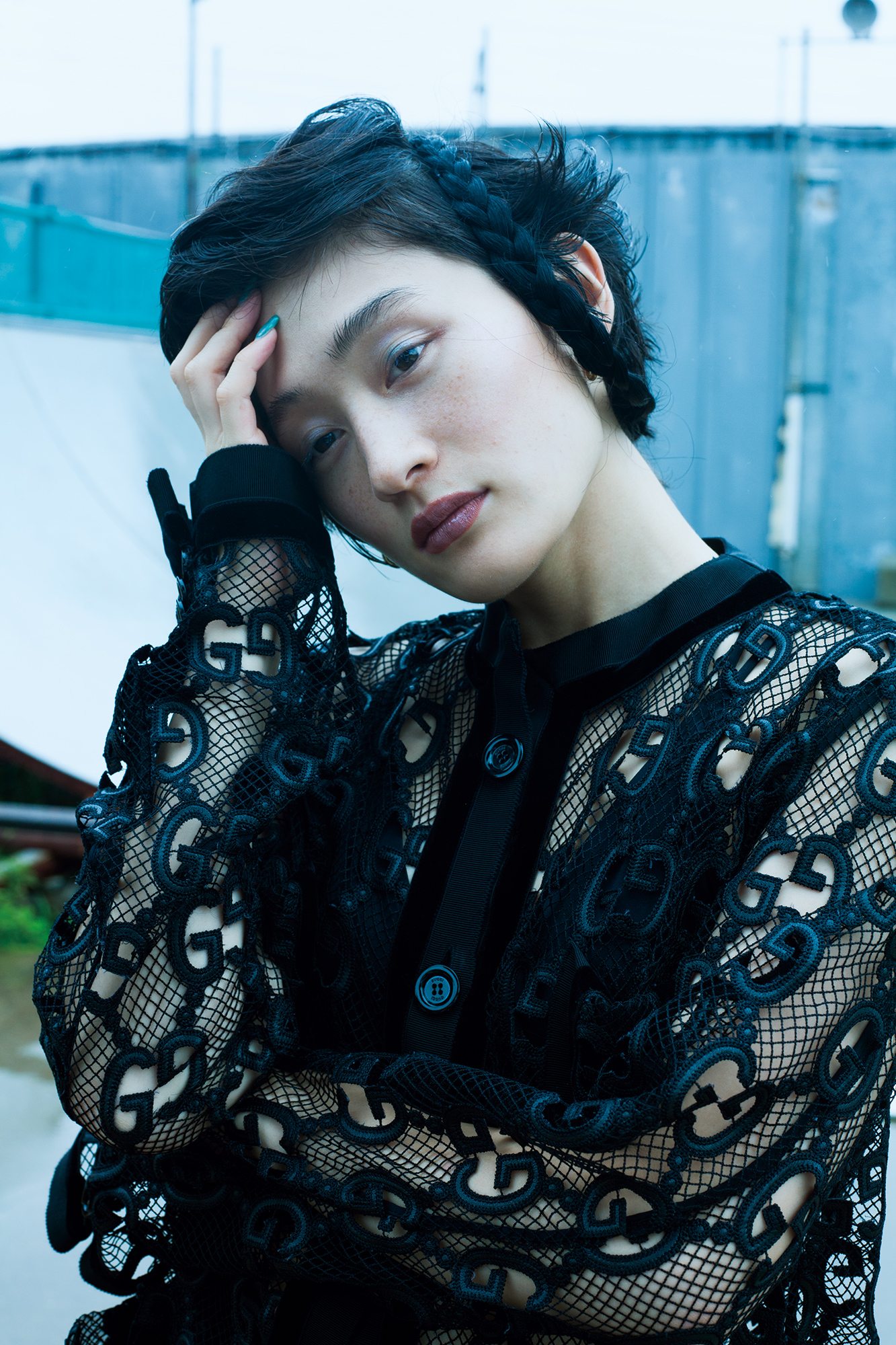 "I think that everyone has both feminine and masculine ratios within them, and some people are 100:0 and others are 100:100. I always want to keep both sides strong in myself, but I sometimes feel the ratios changing. It's similar with my taste in clothes — it can be more masculine or feminine depending on the day. My mood was much more masculine earlier in the year. At that time, I released a nude photobook, shot by Fumi-chan (Nikaido) and I had an idea of androgyny for the photos. One thing I can say with a passion is that when it comes to gender I have a longing for androgyny," explains KOM_I.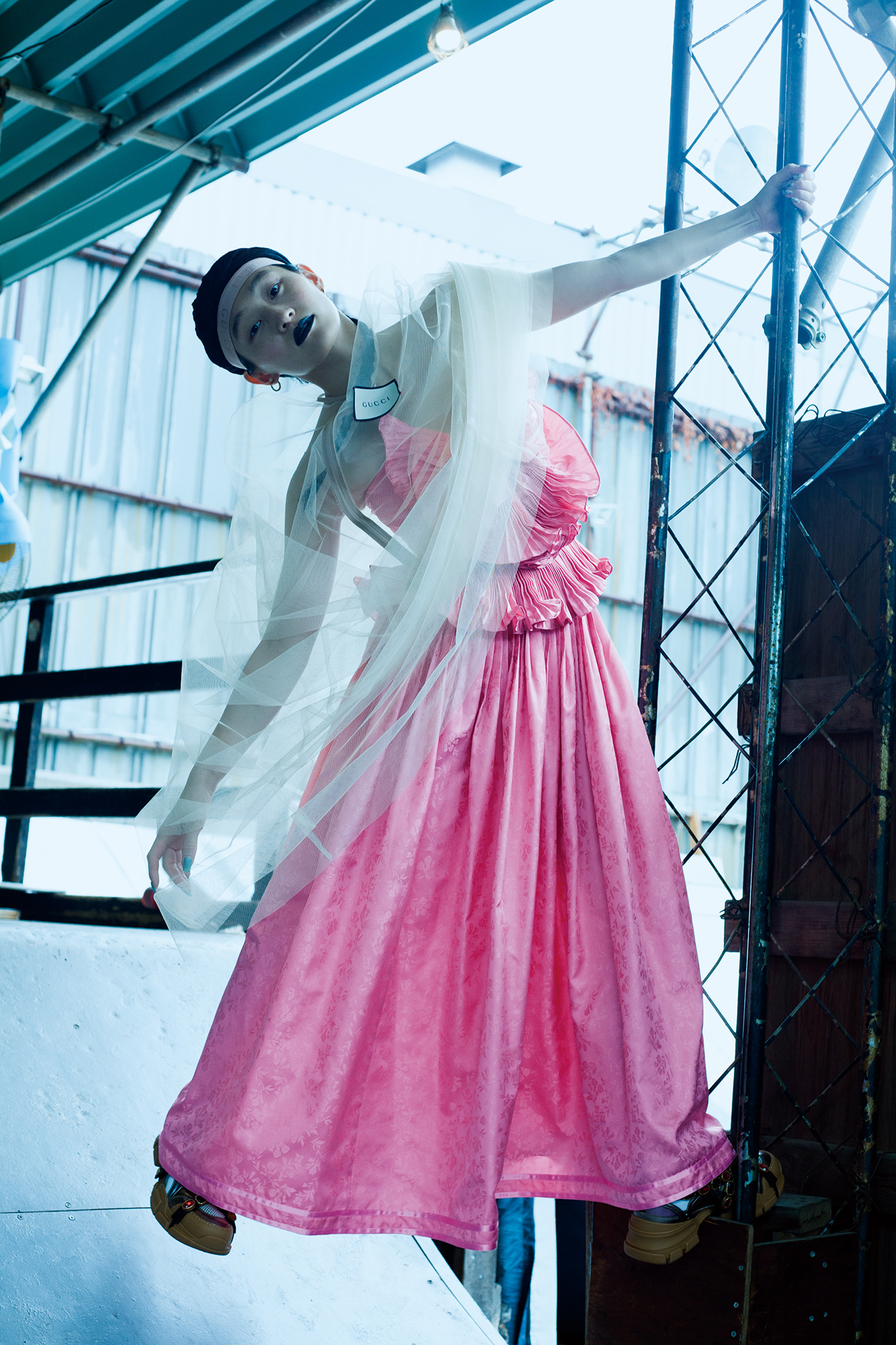 "Those who have strong femininity and strong masculinity at the same time are extremely cool for me.," she continues. "KOM_I-kun" is a name she developed that expresses her feelings directly. "This is a word which developed during the nude photoshoot with Fumi-chan. We thought that if I were a man I would perform just what I do now but as ' KOM_I-kun'. I would switch between femininity and masculinity; wear makeup and remove it, release a nude photo book, wear both feminine dress and mannish clothes." For KOM_I the gender duality goes back and forth like changing clothes. But if she focuses on a situation in which women are centred, what does she see? "I'd like to aim for real fairness, but it doesn't always work well... Now is a strange time."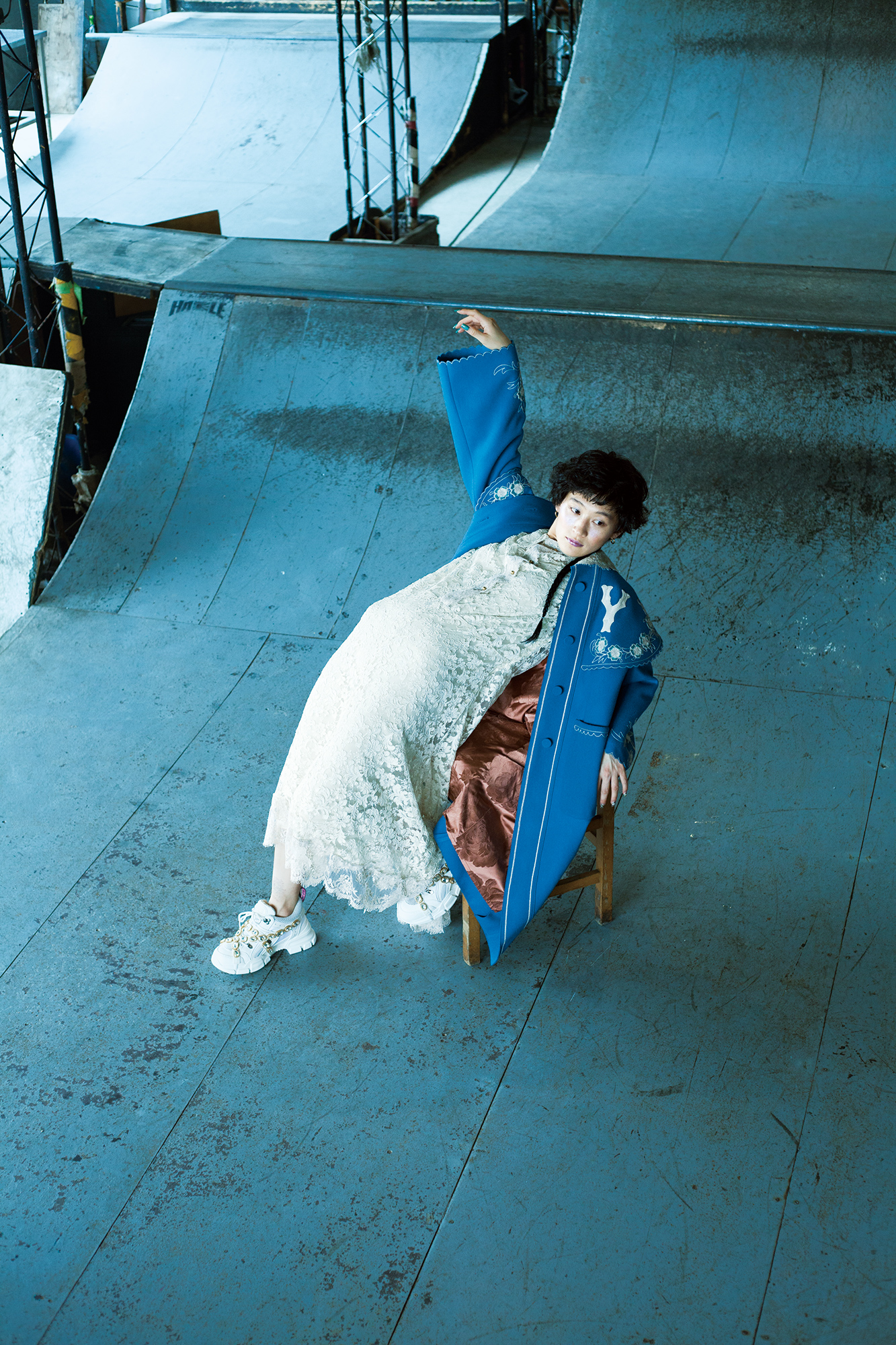 Around the time of this interview harassment began to be reported in various industries in Japan, after being influenced by the #MeToo movement in Hollywood. Can harassment be eradicated if the movement continues? "Umm…," KOM_I thought for a while and then muttered, "It won't end... Of course I want it to end, but I think it won't disappear easily and it will come back just when you feel relieved. I think that the controversy is in my heart. There are moments when I feel like something made in a feminine sense is better than something made in a masculine sense, and I have that as a personal like/dislike. For example, when I see a live show that doesn't really drive itself, where the person doesn't seem to ooze out, I think it's square or hard. I like the expression of slipping and making something interesting and going beyond without realising it."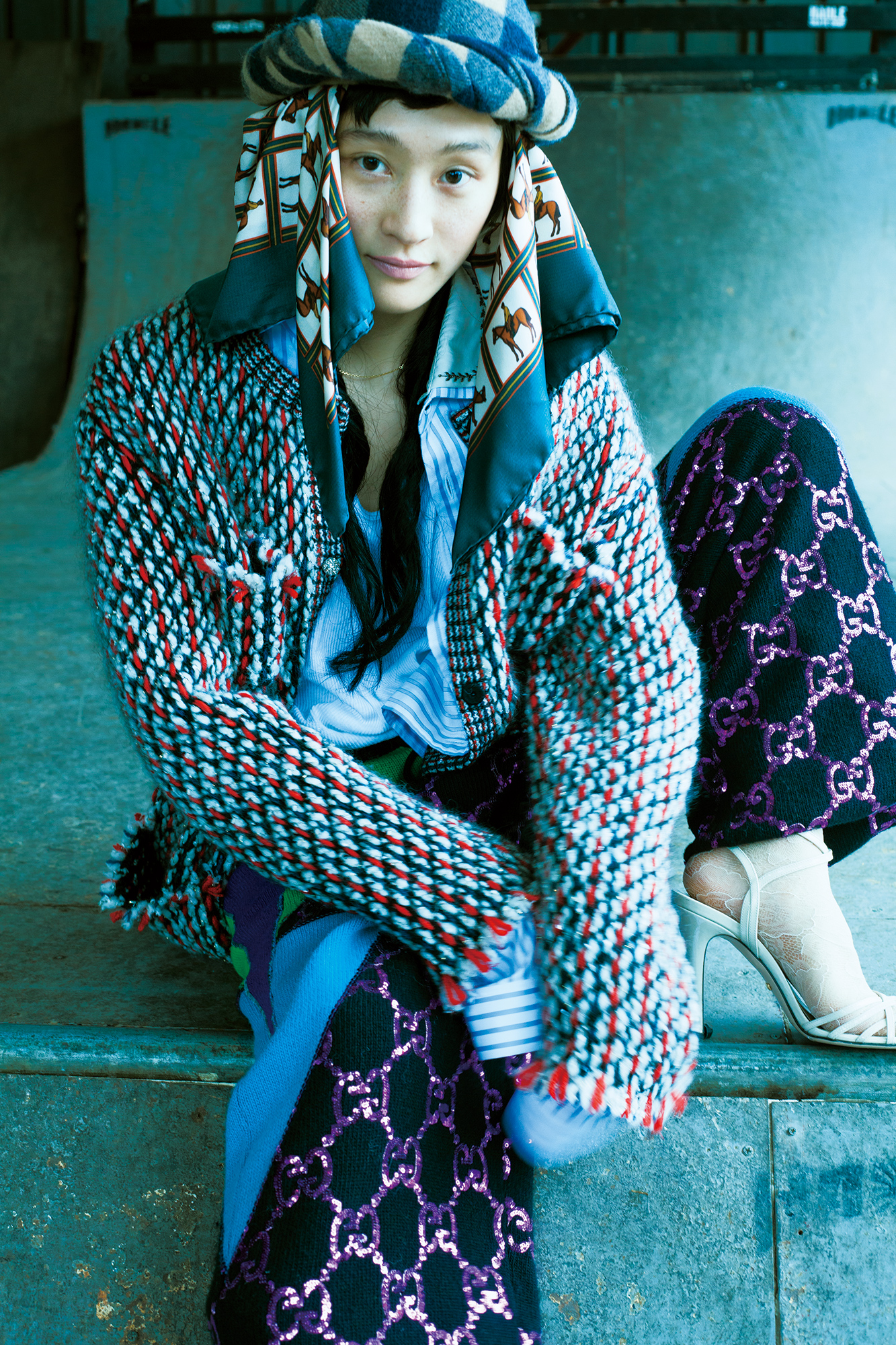 Issues relating to gender are a kind of smouldering fire in the chest of anyone living in this era. We witness and live with them every day. Still, little by little, the viewpoint of women is beginning to be shared more and more. Even if the world can't be completely genderless, I want to believe that it will become a place where people are tolerant of all gender identities and sexualities.
Credit
---
Text Neo Iida
Translation Akiko Nakazumi
Photography Mayumi Hosokura
Styling Risa Kato
Hair and Make-up Tori
Styling assistance Moto Ishiduka
Location Haole Park
This article was originally published on i-D Japan and has been edited and condensed for clarity.