Photography Douglas Greenwood
crazy japanese band wednesday campanella use wikipedia to help them write songs
They were the only Japanese act to play Tyler's Camp Flog Gnaw festival and their frontwoman recently rolled across a sweaty Hong Kong crowd in a giant hamster ball. After the latter set, we met singer Kom_I for a chat over pastel-coloured mochi.
|
05 December 2017, 4:52pm
Photography Douglas Greenwood
It's a Saturday afternoon in a sweaty Hong Kong crowd, and 25-year-old Kom_I -- the lead singer of J-Pop trio Wednesday Campanella -- is currently rolling across her captivated audience in a human-sized hamster ball. She grins wildly as she bounces around like the last Tic Tac in the box, a thudding remix of the band's song Momotarō acting as her soundtrack. She hasn't played here before, but you can feel the mutual love in the hot air overhead.
Wednesday Campanella -- Suiyoubi no Campanella to their Japanese fans -- are a trio, but Kom_I might be the only member you'll only see regularly in public. She's the face of the group, a lead singer who prefers to keep things on a stage name basis to maintain the mystique, while her two bandmates Kenmochi and Dir. F are responsible for everything behind the scenes. Kenmochi writes the band's brilliantly nonsensical lyrics, as well as the shuddering, electropop soundscapes that Kom_I sings them over, while Dir. F is the group's director, keeping the show on the road.
It's the kind of set-up that music industry bigwigs in the west turn their noses up at, convinced that the public at large doesn't like a gleaming pop machine. In reality, most of the music we become hideously obsessed with is made in a similarly formulaic manner. Fuck hating the system! Wednesday Campanella's songs are so monumentally weird and bright that it's impossible to pull your ears away from them. Live, Kom_I brings a glorious showcase of giant balloons, lights, pop music and Pixy Stix energy as Wednesday Campanella mesmerise their audience.
Off the back of their latest LP, Superman -- a brilliantly constructed collection of dance pop dedicated to everybody from Aladdin to Audrey Hepburn -- the group have travelled around the world, recently nabbing a spot at Tyler, the Creator's curated musical shindig in Los Angeles, CAMP FLOG GNAW.
But we're in Hong Kong, and the day after her insane set, we agree to meet Kom_I and chat over some mochi. Early that afternoon, she wanders out the elevator of her hotel, dressed in an ensemble that makes her look a little like Elmo wearing a leather trench coat. It looks great, we say. "My friend made it!" she grins. Not long after, we're sat down in a nearby dessert shop, discussing her insane live show, typhoons and why she wants to sing songs about Ghandi.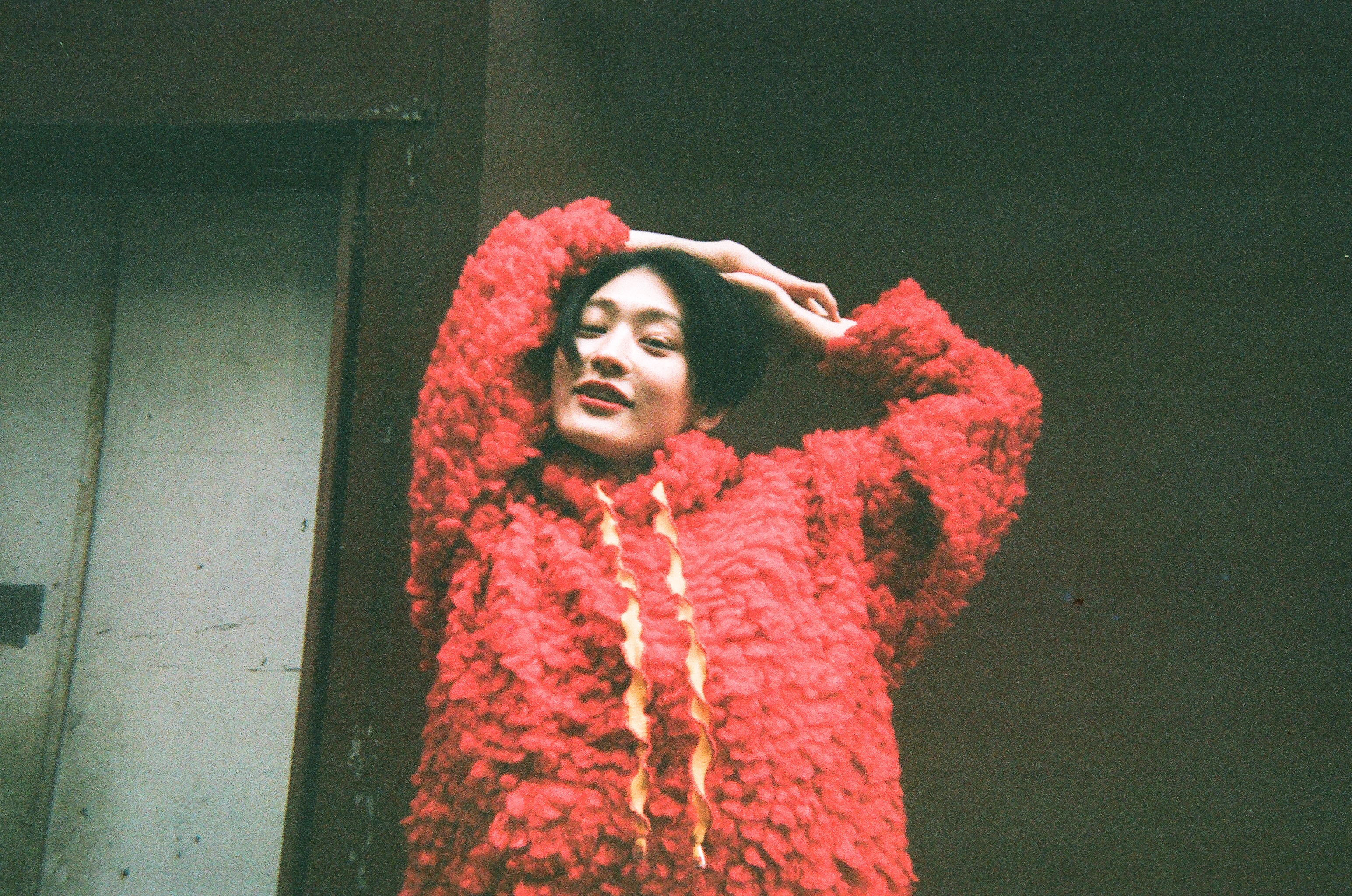 Hi Kom_I. Clockenflap was your first time playing in Hong Kong, does a new crowd ever scare you?
A little bit, but I always want to bring the audience into our circle. At Clockenflap, I was nervous because more people showed up than I thought would. When it all starts though, I forget all about it. When I play in America, it's easier because those people don't know me, so I have nothing to lose. I treat the stage like a dojo: nothing scares me there, I'm allowed to be aggressive and rock the crowd.
You've done loads of festivals this year. What was CAMP FLOG GNAW like?
It was great. There were only teenagers, and everybody was dressed crazily. The audience was super cool. I'm so lucky to have been asked to play. Afterwards, I asked Tyler why he booked me, and he said he just 'felt the energy'.
In three points, how would you describe your music to someone you'd just met at a party?
1) I like to make silly, vibey dance music.
2) I don't play instruments on stage, so my performance is very free.
3) I can't remember choreography, so I just dance around.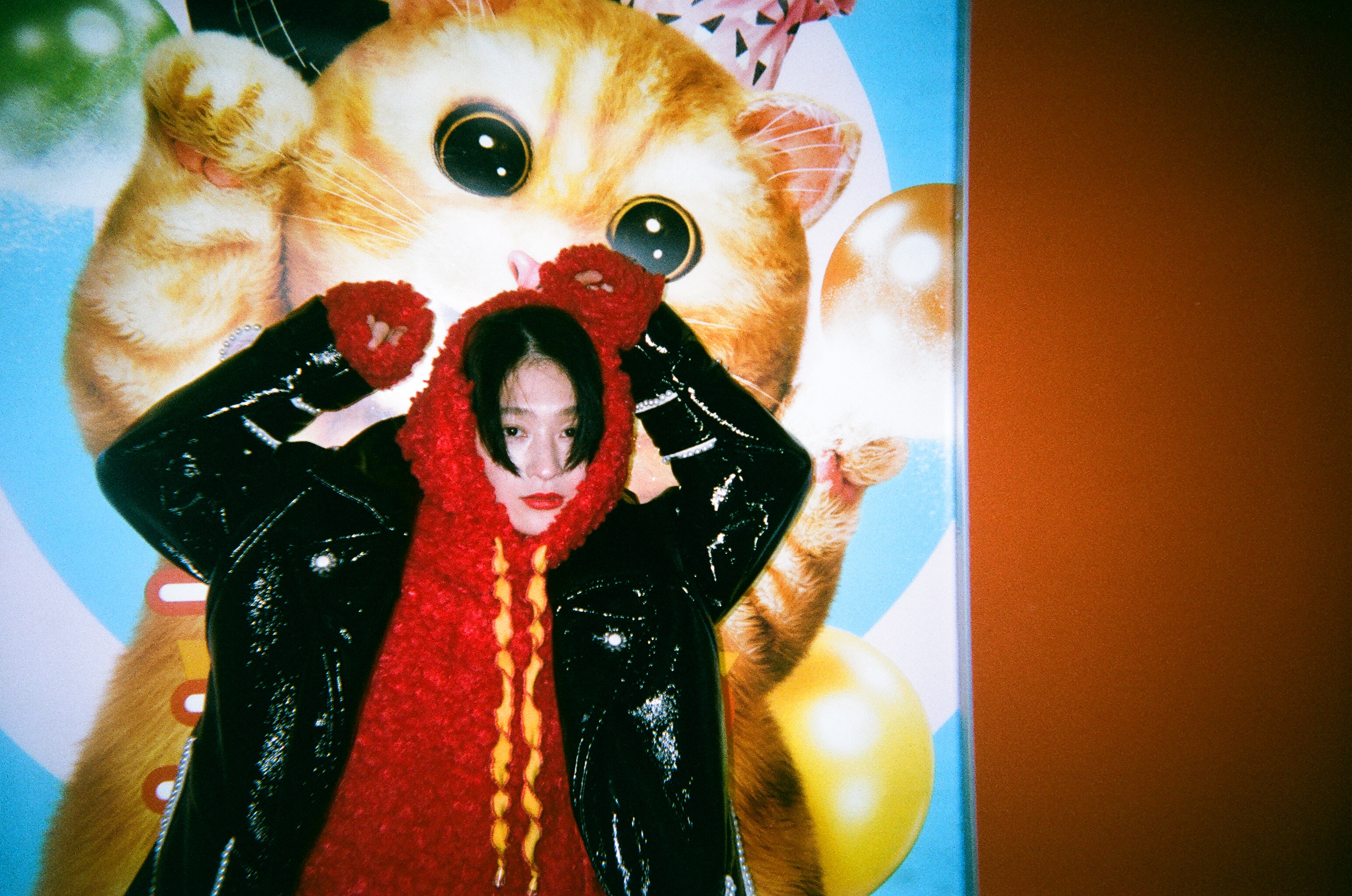 All of the songs on Superman are named after famous people. Was that the plan from the start?
Last year, I didn't feel so great. The situation around the world, with Trump winning and so many terror attacks happening meant that as a society, we were knocked down. I felt we needed strong characters to bring us through to a new era. So at the beginning, I submitted the concept sheet to my management team like it was a university assignment. I wanted to sing about people I respect. This year, I'm feeling better, though. In Japanese politics, we have a new candidate: Yukio Edano. It's like a new bud has begun to bloom.
Have you ever wanted to write or sing about yourself?
At the beginning of Wednesday Campanella, I wrote some lyrics for my songs -- maybe five or six -- but I stopped. I like expressing myself in Japanese, but there's too many meanings in the language for dance music. When I write, I put too much emotion into my lyrics. I've started writing again now, though, I just wrote the lyrics for one of our new songs.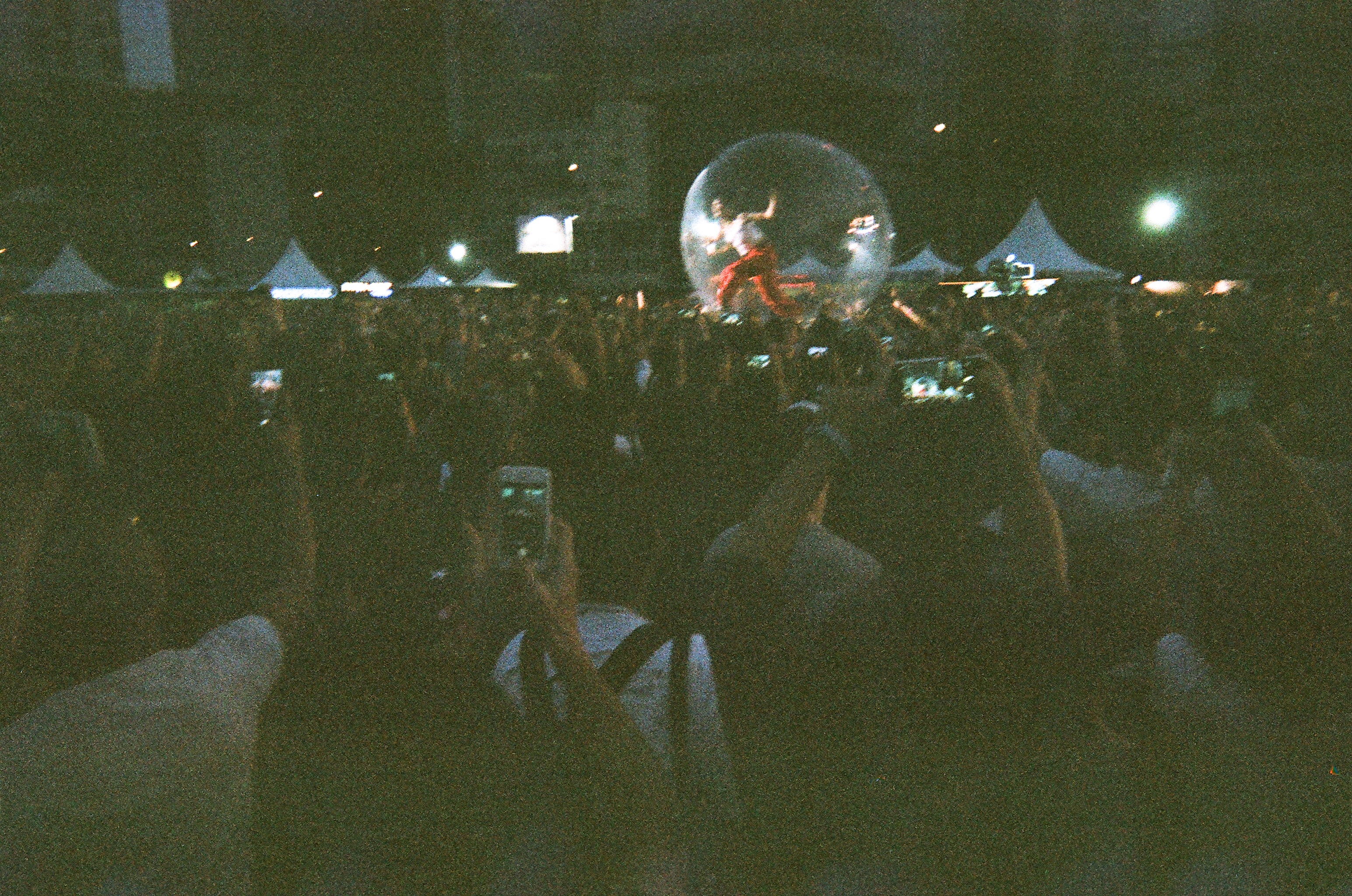 It must be nice for it to exist outside of your own world. Not all great pop music has to be personal.
We only sing about other people because Kenmochi, who writes the lyrics, isn't me. People feel like the lyrics are from my soul, but he can't write my soul. That's when he started to write about other people. Oh, and we always use Wikipedia to help us write, so thank you Wikipedia!
What's on your fashion wish list right now?
I wanna get a checkered flag cap, a red patent jacket and some pink camouflage pants.
What was the last film you saw that inspired you?
A Scene at the Sea by Takeshi Kitano. It's the only pure love story he's ever made. Basically, a young deaf boy becomes fascinated by surfing and his girlfriend, who's also deaf, follows him as he learns how to ride the waves. Neither of them laugh or get angry, they're always straight-faced, but that says everything. It's such a beautiful silent movie.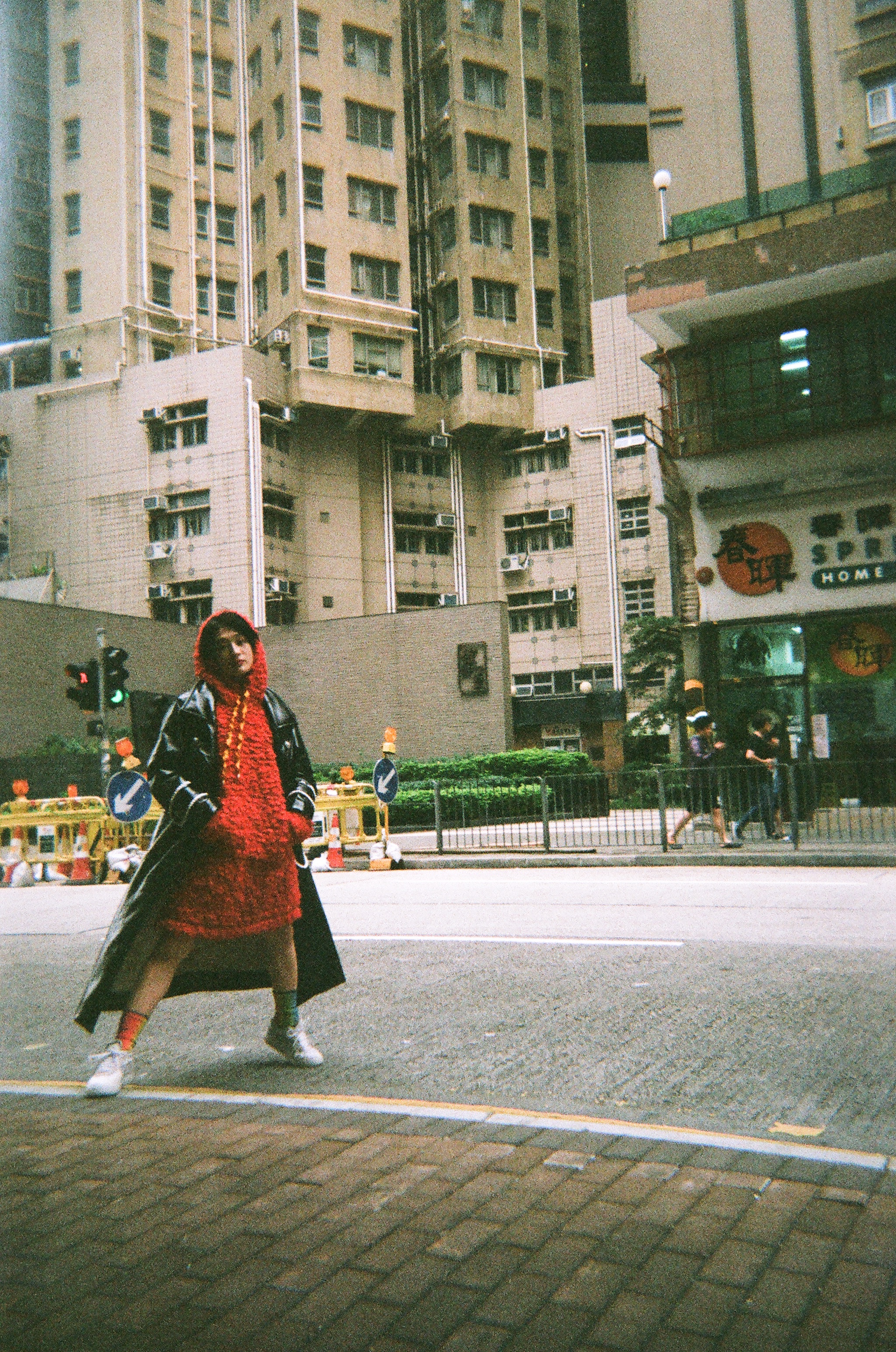 It sounds so sweet. What particularly inspired you about it?
The music is great. It's by Joe Hisaishi, the same person who scores a lot of the Studio Ghibli films.
As a pop star, you're very versatile. You dress well, sing great music, and deliver real performance on stage. What do you consider to be 'art'?
I love storms, hurricanes, waves and typhoons. I don't want natural disasters to actually happen, but I respect their power. We try to imitate these natural phenomenons in our performances: that chaos is what the big cloths and the balloons in the show represent. I just respect nature; that's art for me.
Other than Wednesday, what is your favourite day of the week and why?
Monday. Everybody rests at the weekends, right? Well, I play shows all weekend, so Mondays are usually my day off.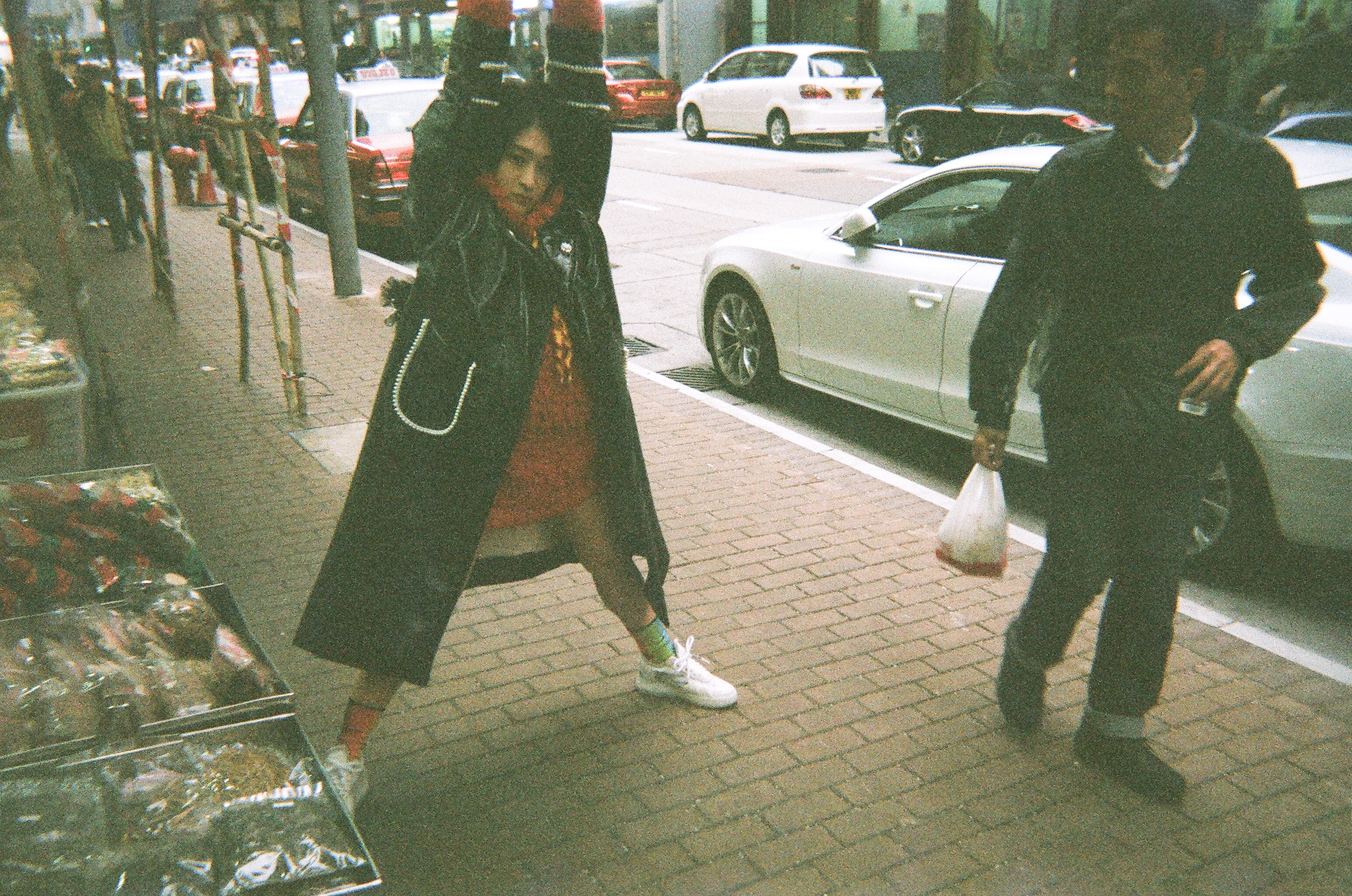 Credits
---
Photography Douglas Greenwood