"sometimes I worry that people forget that women like sex" — alia shawkat
Prepare yourself, the second series of millennial mystery drama Search Party is going to be more stressful than ever. We spoke to its star about feminism, activism and searching for a purpose in Hollywood.
|
30 November 2017, 8:30am
Photography Alma Har'el
If you were expecting Alia Shawkat to be anything like Dory, the uncertain, insecure millennial star of Search Party, then you'd be disappointed. Dory -- here's where we reveal spoilers -- spends the first season of Search Party desperately searching for meaning and conflating her own self-importance to the point that she invents a secret cult conspiracy, accidentally murdering someone in the process of solving a 'mystery' that doesn't really exist (sorry, we did say there'd be spoilers). Alia, on the other hand, is not someone who relishes her own self-importance. When she slips out of a family Thanksgiving in Palm Springs to Facetime i-D in a coffee shop she slips to the back, apologising all the way, so that people won't hear her talking about herself, even though that's what everyone does in coffee shops anyway.
Does she see parts of herself in Dory, a complicated young woman searching for meaning and making major fuck ups along the way? "It was funny because we are all doing it, even if it's ridiculous," Alia says. "There are versions of us trying to start our own renewable water bottle company. Everybody's trying to to find something to place their own identity in, especially in our generation, and it's hard. Not all of us are going to med school and becoming doctors and being like 'I know my purpose!' There are lots of different kinds of artists who are finding a harder time to validate themselves, so they overcompensate."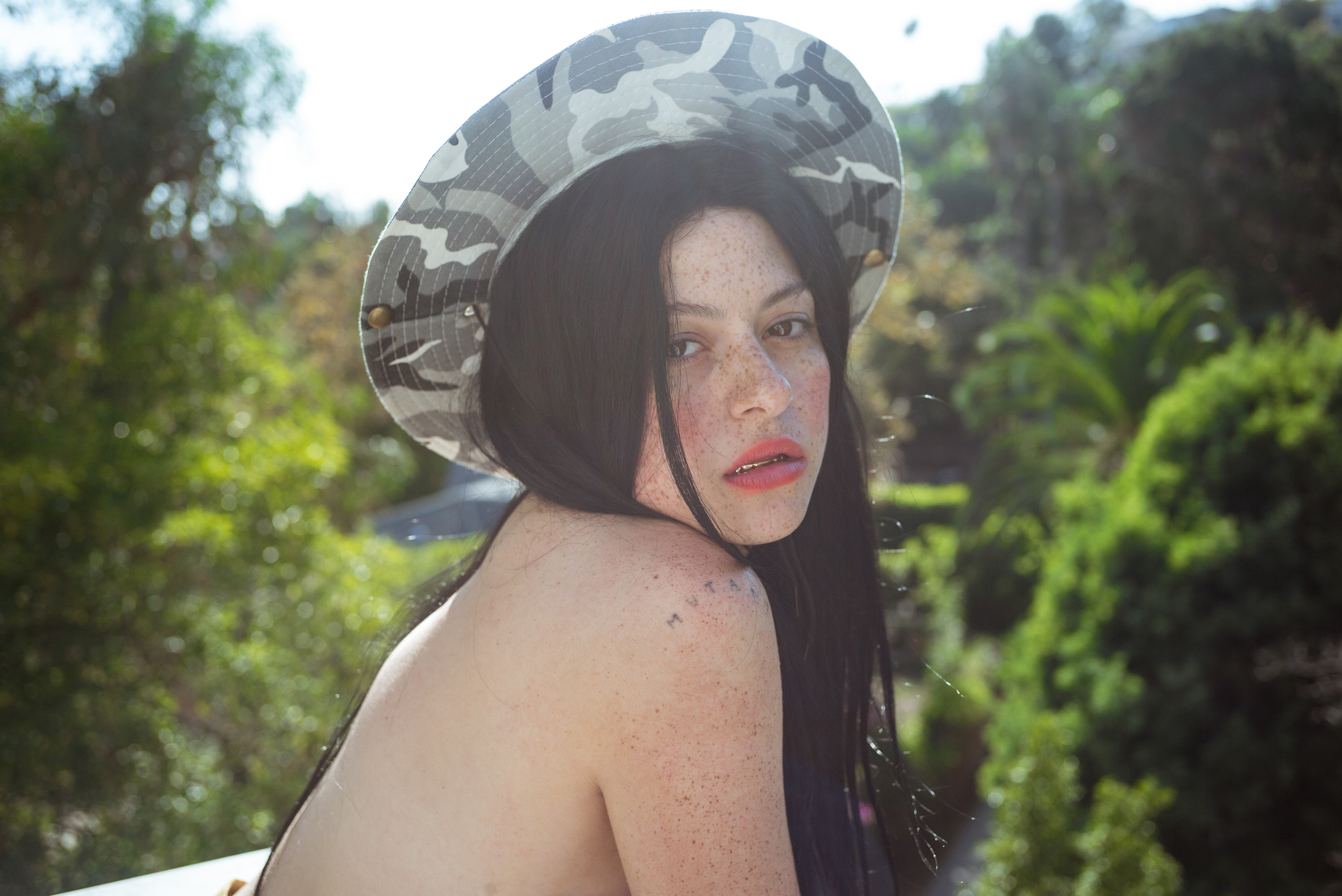 Some of that introspection she says comes from avoiding constantly being on social media too. Or at least, avoiding constantly being on social media if not for a semi-good cause. She's reluctant to call herself an activist, "it's so easy to retweet stuff and it's like you're not really doing anything", she says. Just earlier this week in fact, Instagram removed a photo of Alia where her pubic hair was visible, purely because it violated their community standards. It seems ironic, as one commenter points out, when you consider how many topless many men with grim treasure trails appear on the app.
"I literally need to educate myself, that's the key." But Alia's Twitter is, among the posts about her film projects, a space where she can support Cyntoia Brown, slam Trump, raise awareness for Black Lives Matter, trans issues and sexual harassment and assault. The latter a topic that, as a young woman and an actress, has touched many people around her. "I wanna use my platform to say to young women 'We need to build ourselves up so in the future we know how to react in these scenarios, and we know the difference between sex and sexual assault,'" she says. "And also how to have enjoyable sex. Sometimes I worry in all of this that people are forgetting that women like sex and have sexual desires."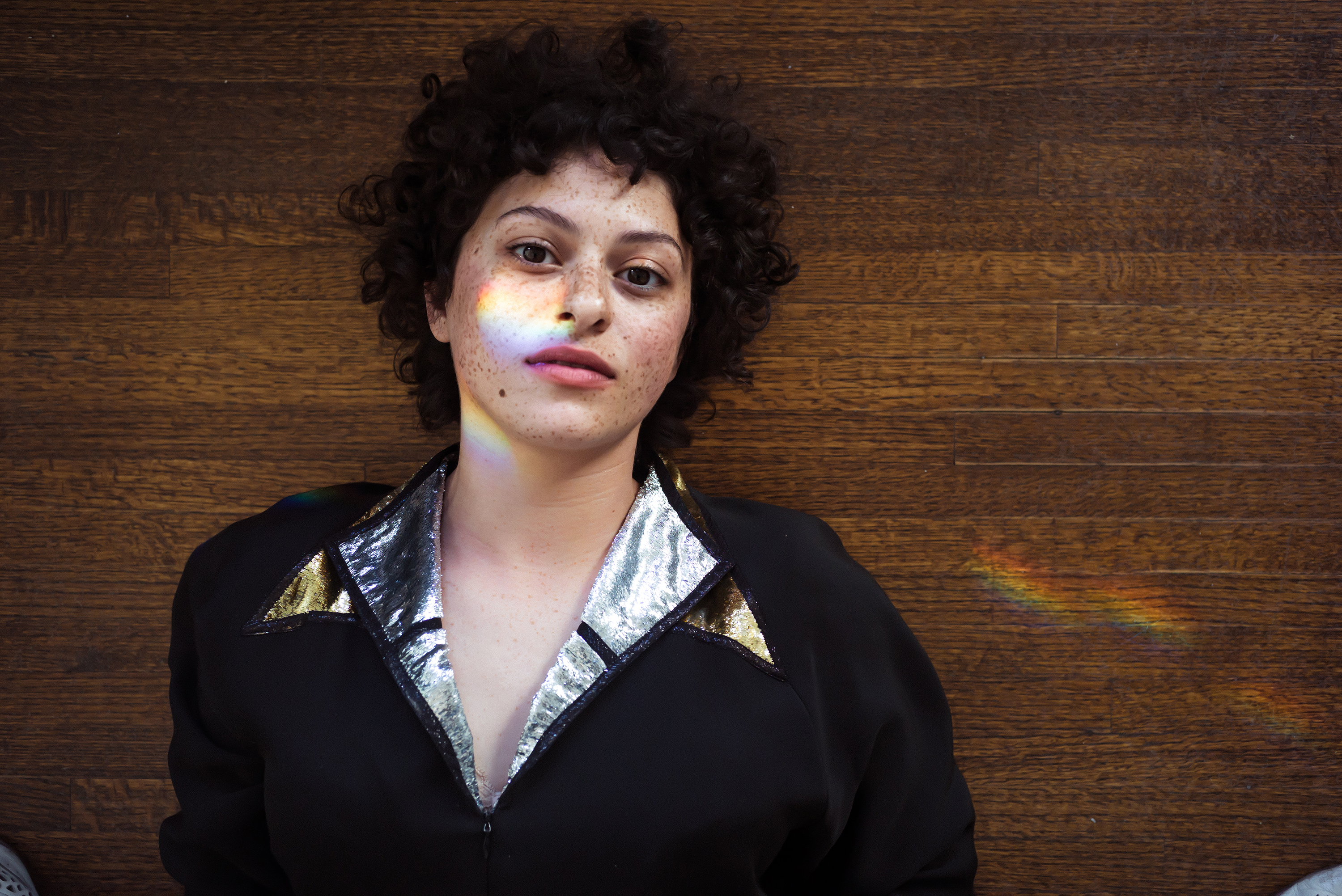 Dory's the kind of complicated female character that might not have existed when Alia started in Hollywood (she's been working for 19 years already, at the ripe old age of 28, starring in satirical war film Three Kings when she was just 9 years old). "Basic roles for women still exist," she says. "But it's definitely changing. It's hard to see that sometimes because we all get frustrated. I was watching an old movie last night with Shelley Winters, who was a beautiful actress but not in a classic, you know, Grace Kelly way. She wasn't a waif with a perfect face. I was complaining to my mom about how she's always playing these characters who are angry or beaten down, like the evil mom in Lolita. And she had to play those roles because she wasn't 'the ingenue' -- and even the ingenues didn't get to play anything that interesting. So at least it's changed a lot since then. It's just that we'll always be frustrated in our time because it's never enough. But that's good."
IRL, Alia's more reminiscent of Maybe, her level-headed, wise beyond her years Arrested Development character, than frazzled millennial Dory. Maybe that's down to her roots -- siblings she can smoke weed with before thanksgiving dinner, parents who framed a noughties issue of TV Guide featuring Arrested Development. Or maybe it's down to Alia herself. She talks about breaks from acting, periods of introspection where she re-examines why she was doing it, and whether she wanted to continue.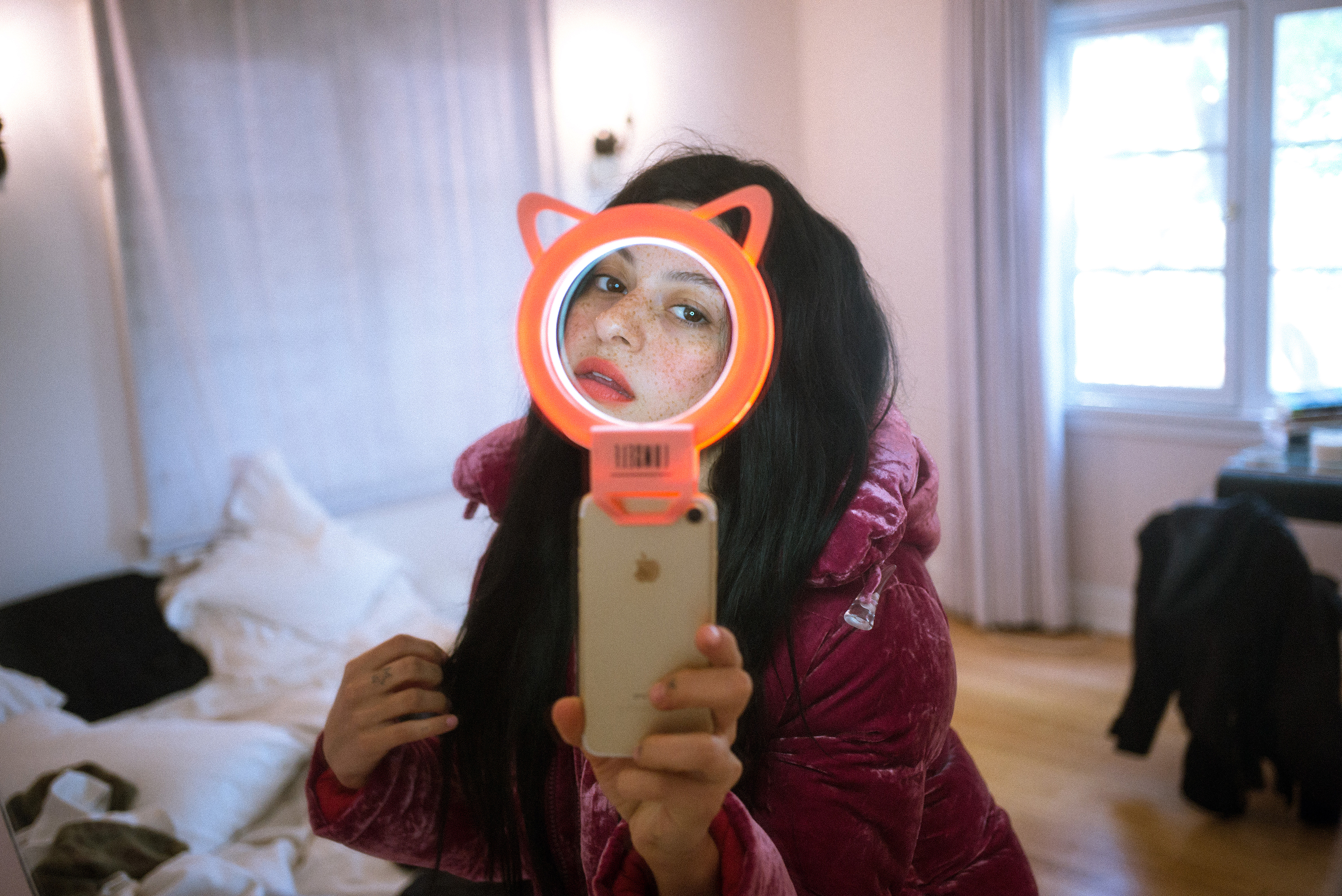 "Those shifts each time allowed me to look at it differently and become more aware of how people view me, how I value myself," she explains. "It made me realise I still wanted to do it rather than feeling like I was just going along on a ride like, 'Oh I'll just see how it goes.' It was about feeling valued and heard, and Hollywood can be one of the hardest places to feel that. I don't care if you're like, Gal Gadot, it's still fucking hard."
"I feel like at the minute we're in the middle of a really important wave, but there can't just be a crash, there has to be rebuilding. It is really hard to see people you work with be affected. It's separating us, but the good part is that it's finally bringing light to something that we've all kind of been okay with for so long. It's definitely triggering and upsetting for a lot of people. But I'm just waiting for five years from now to see that my generation really affected change. In a sick way I gotta say I'm kind of slightly enjoying the fear that some men are feeling all of a sudden. It's like, yeah good, you get to feel even an ounce of what it feels like."
It's enough to make you cry, if you weren't able to laugh at it. Thankfully though, Alia's gallows humour prevails. "I mean I'm single too," she says, "and on a personal level I'm like, 'Fuck I'm never gonna date a guy again.' Especially not in this country."
This article was originally published by i-D UK.