sasha frolova photographs everyday texans wearing marc jacobs
An alternate reality road trip through Texas — with Marc's spring/summer 18 collection in tow.
It is hard to find a way to summarize the experience we had in Texas. I am currently sitting on the plane from Dallas wearing a pink Marc Jacobs track suit, salmon polo with embellished buttons, neon orange oversized leather biker jacket, over my dirty lip-gloss-smeared socks, and recently acquired floral waffle thermals. The socks and thermals have not been removed from my body for a few days. This is not a fashion statement but a desperate attempt to avoid more overweight baggage fees...

It amazes me and humbles me to communicate with subjects so willing and wanting to shoot. It can be hard for me to believe my projects are the desirable circumstances I look for when someone reaches out to me to work together. Yet Erica took off work before the shoot was even properly scheduled, Kirsten drove two hours to a ranch to put in extensions even though we forgot to tell her what the project was for, and Sylvia posed on the side of a freeway on the anniversary of the month of her husband's death by car accident. Harley drove to three different mechanical bull locations on two separate nights, Paul and Cindy five-star housed and fed us with an array of about eight pillows in varying neck support, and across the board everyone was thanking us when I was and should have been the most thankful. Competitive thankfulness. Earl touched our souls, following us outside to ask about how the images would be presented. Not because he wanted to gauge whether or not it was a trending platform but because he wanted to ensure that the images would be presented in a way that was respectful of his intentions to educate and expand people's fear of the unknown; explaining a metaphor in the way our initial irrational fear of snakes relates to the way we treat and see each other.
Why should we help a stranger? What does it mean to benefit from a situation? What makes you feel valuable, valued?
Physical Injuries:
Many bruises from holding on for dear life to the mechanical bull.
Damaged ring finger right hand from trampoline house.
Black lung from many losing games in the smoking section at Bingo.
Semi-permanent headache from lack of sleep and a diet of arbitrary car snacks and Torchy's.
We always imagined the shoot with "real people"; a term that has always made me chuckle and cringe at the implication that models are therefore fake people. In our search, we sifted through Craigslist, Instagram, distant relatives of distant friends to find characters rich in their own personality that could play characters from our imaginations. The key was to meld the fantasy and fashion in a way that was true to who the subject was.
The beauty of these subjects was how their spirits and bodies gave even more life to the Marc Jacobs pieces that we became quite intimate with as we toted them around in our big SUV like children. From first seeing the collection on tall and thin models, the pieces transformed; the Fanta sweatshirt fit Earl's belly like a glove, Scarlett's curves gave an A-line shape to the patterned Pancho and Erica's butt gave life to the hot pink sweatpants that I currently wear and do absolutely no justice to. In fact I think my butt is flattening further and further sitting on this plane for hours…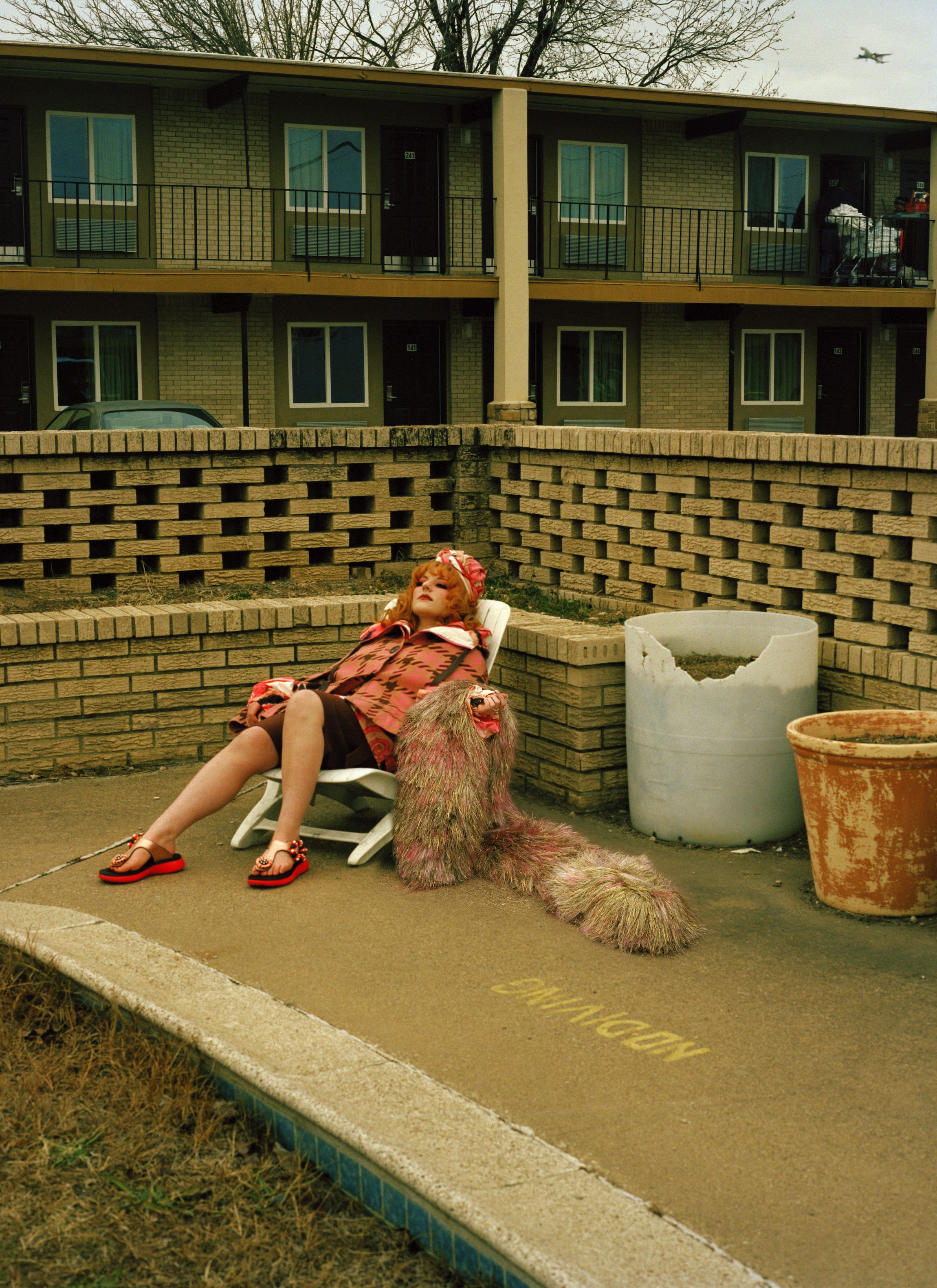 Sasha: What makes you feel happy in life?
Scarlett: The things that make me feel happy in life are art and creativity and kindness, and the little bits of beauty, like sunrises or anything that can still make you emotional after so many years of experiencing it.
Do you get to catch the sunrise a lot?
[Laughs.] No, I'm not an early bird so I really don't catch it that often. Maybe that's why I like sunrises.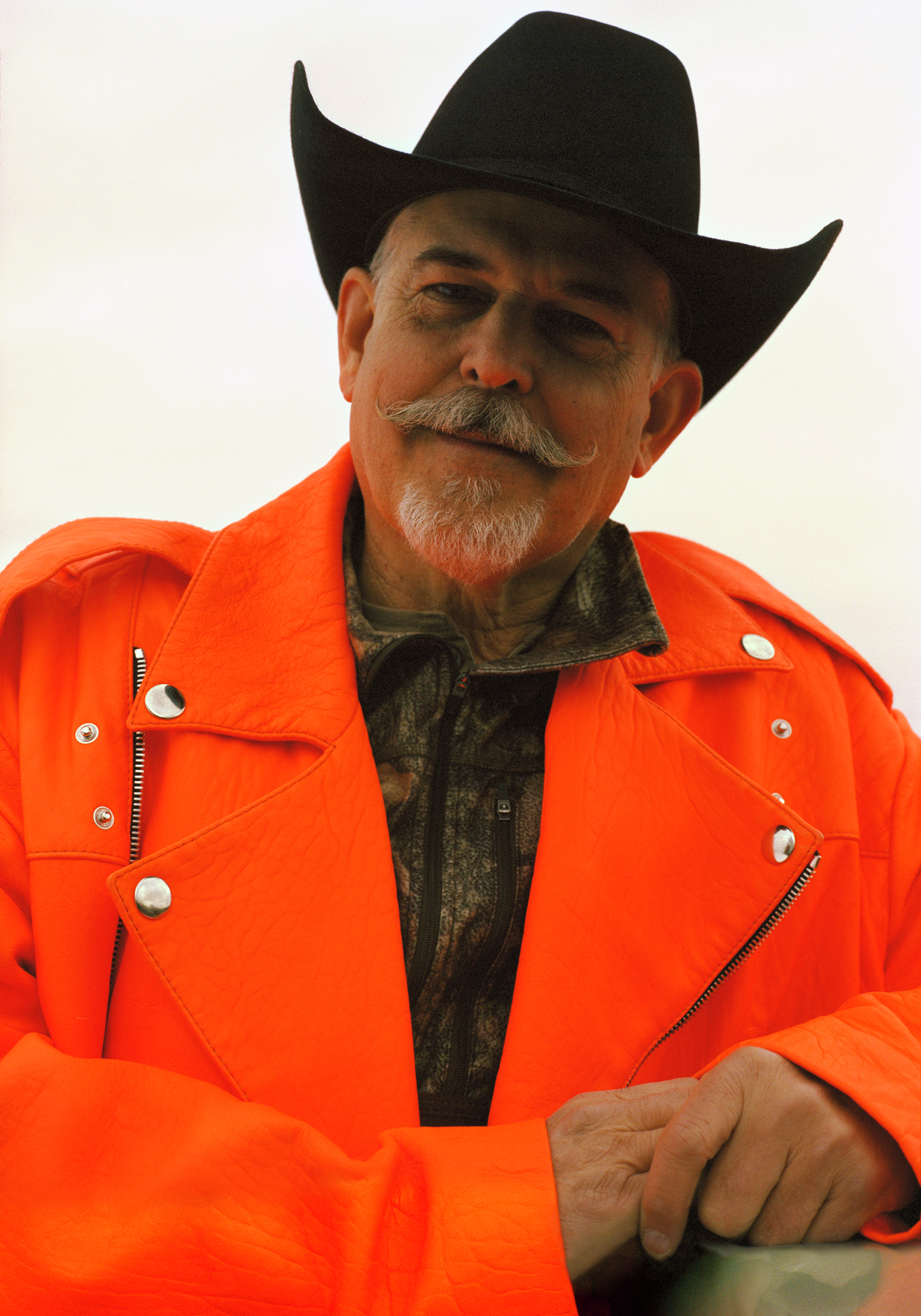 Sasha: What do you like most about Texas?
Paul: I'd have to say that, of all the places I've lived, the people are just more friendly here. I think because it's still has a lot of rural places, and it's kind of like the big city hustle and bustle hasn't jumped on people. It's starting around here, because the town's getting bigger.
If you could be anywhere in the world right now, and it could be any time in your life, where would you go?
I'd probably pick two places. I think I would like to live when people carried swords, when men carried swords. But not a lot of armor that just seems bulky, kind of like this jacket. And, um, I would definitely like to live in the old west. I'd like to build a cabin in the middle of nowhere and see land for the first time that no one's seen.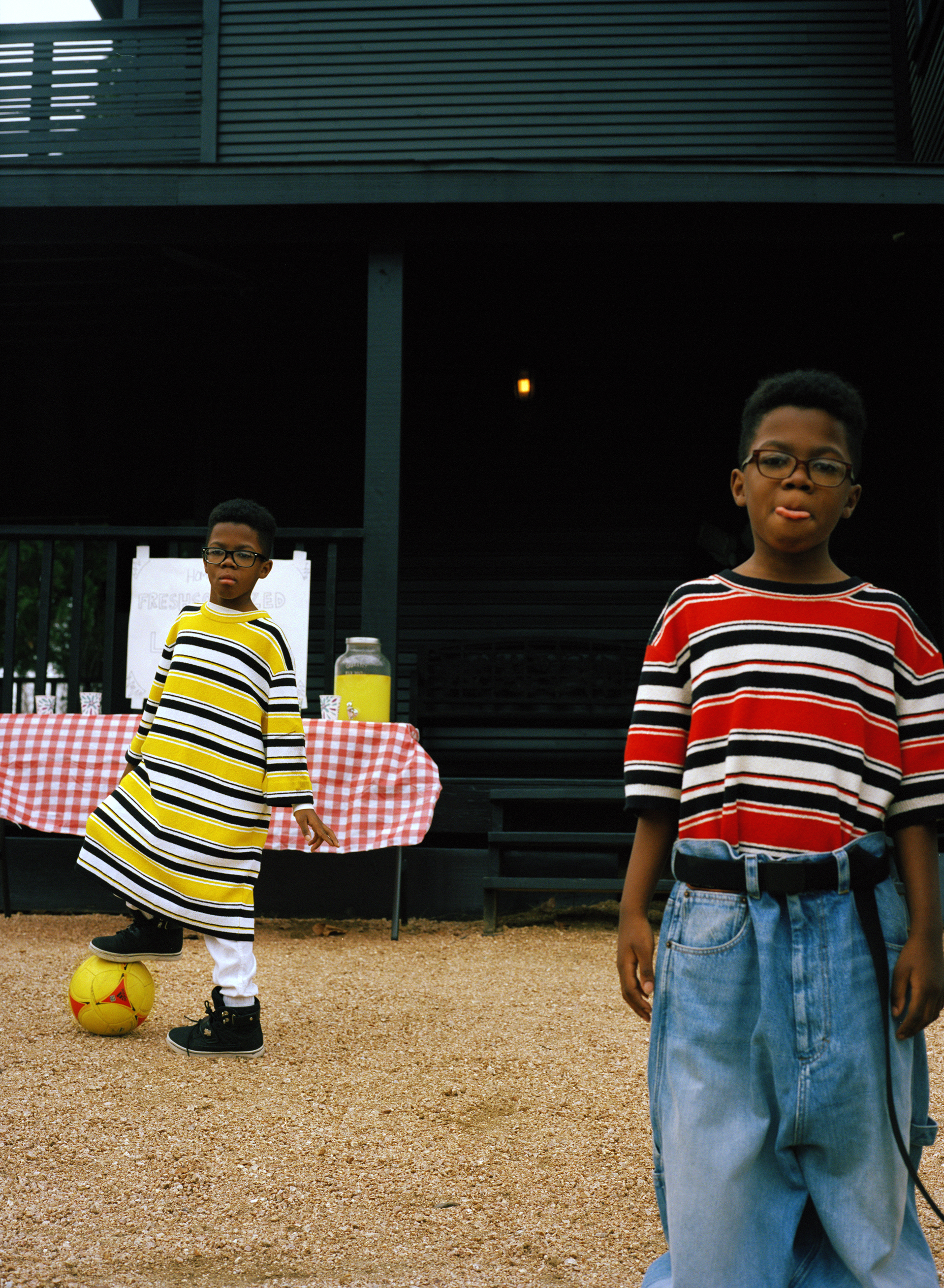 Sasha: What's your favorite thing to do?
Jayden: Playing games.
Jaylen: Games. Reading books.
Jayden: Reading books.
Jaylen: Writing.
Jayden: Writing.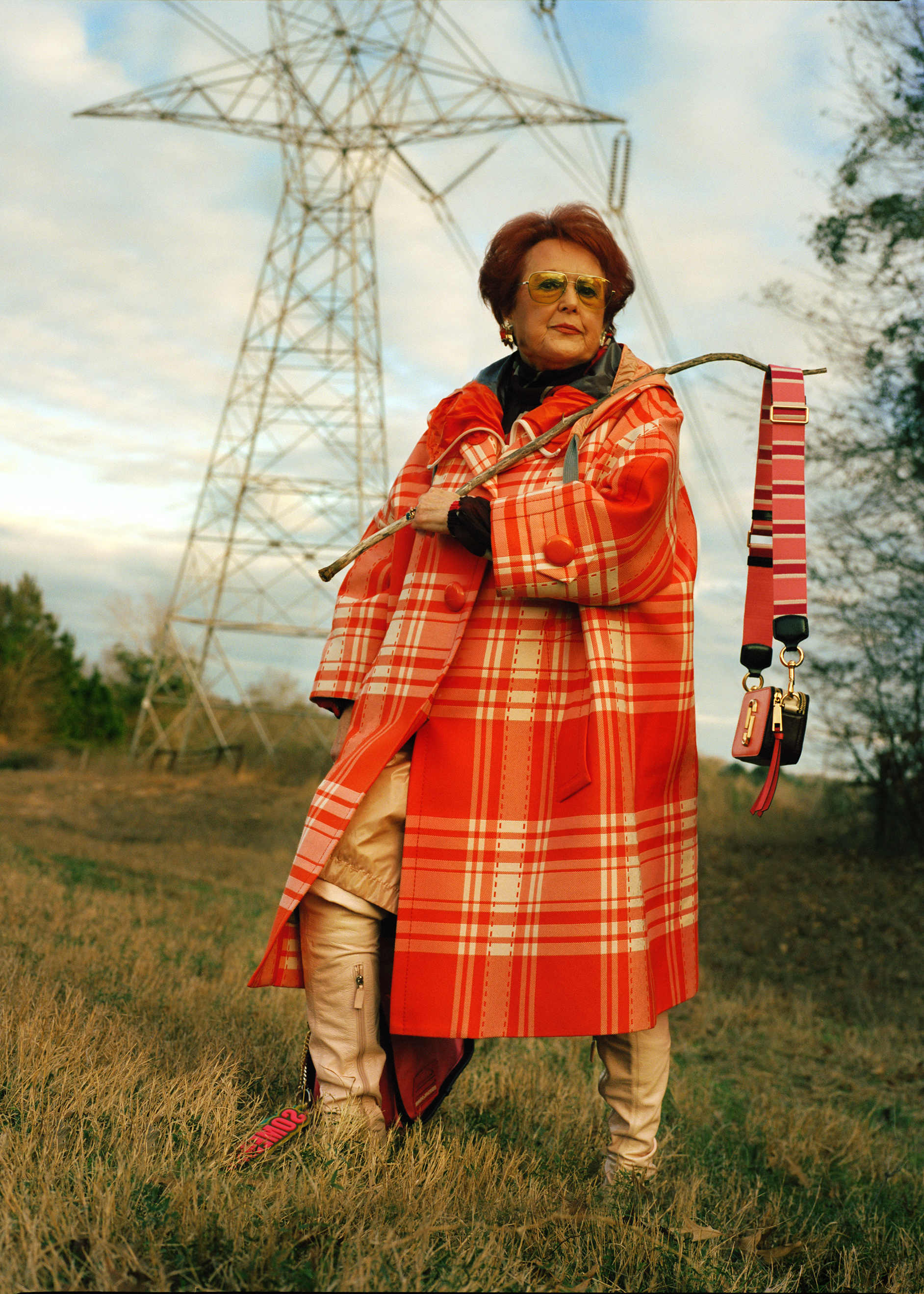 Sasha: What do you do on your day to day?
Sylvia: Every day but Friday and Saturday, I teach piano lessons, in the afternoons. A lot of people go to work every day for a job they hate, because they have to have the money. And here I am, going to do what is my calling, and I get to get paid for that. I would do it if I didn't get paid. But you have to have money (laughs), unfortunately you have to have money. So that's my story and I'm sticking to it.
How would you define the word "exotic"?
Exotic is something that just a little bit way out of your comfort zone and something that's exciting, more like an adventure. Which is what life should be.
Sasha: What made you join the Lassos?
Allie: It's the only one in the nation.
Lexus: It's like a once in a lifetime opportunity to join something so unique.
Savannah: And it's cool when we get to go different places, and people are like, "Oh you're a part of the Lassos."
Lexus: Yea, people recognize us
[all giggle]
What there a trick that you learned that you were really proud of?
Lexus: I remember the first time that I jumped in, I was freaking out. I was like " I totally just jumped in!"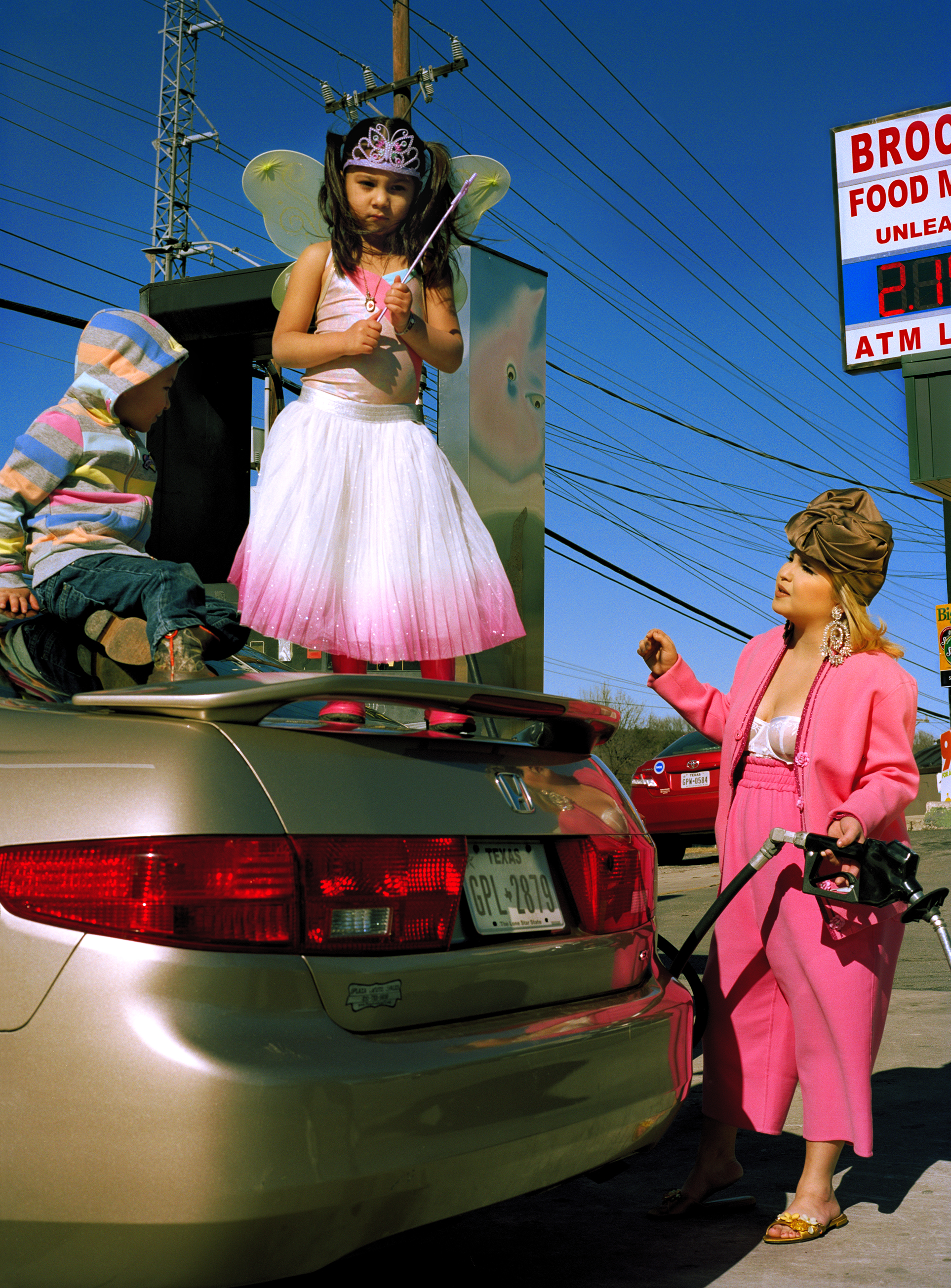 Sasha: How long have you been shooting for and how do you feel like your work has changed as your life has changed?
Erica: When I had kids, I wouldn't say it was an obstacle for me. It was just kind of like my way of life. They just adapted to me rather than me adapting to them, and vice versa. It was just natural. I never felt like they were in the way of anything, It was just kind of like, okay, now they're a part of my life, and my work and my art. So it's fun for me to incorporate them. But I don't really like to do it publicly, I kind of hoard all of the stuff I have of them.
Do you feel like your kids have inspired you conceptually?
Oh yeah, I mean they're just so playful. And everything is a concept to them.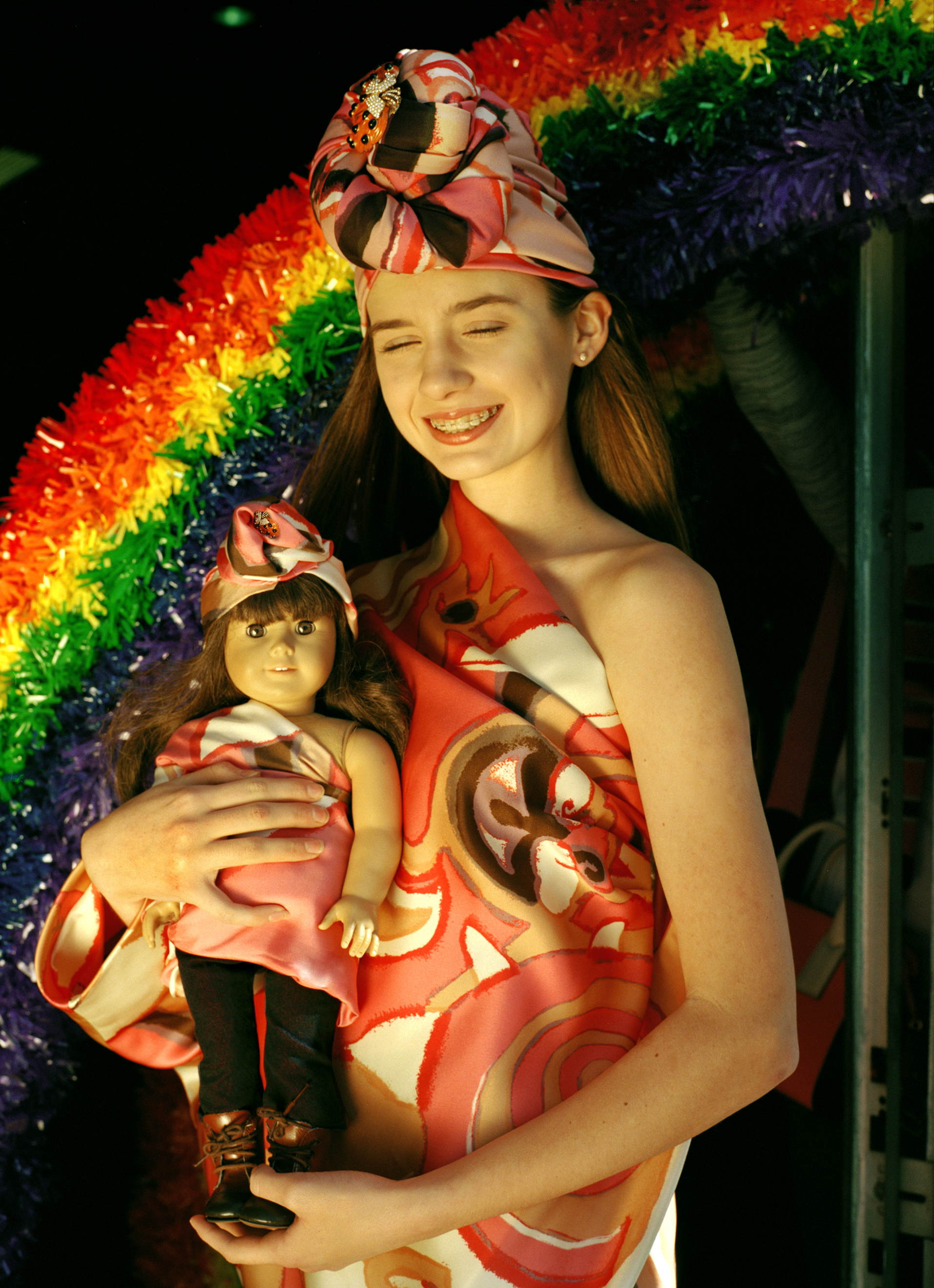 Sasha: Do you have siblings?
Presley: I have one brother and one dog.
Who do you like better?
My dog. I like my dog better.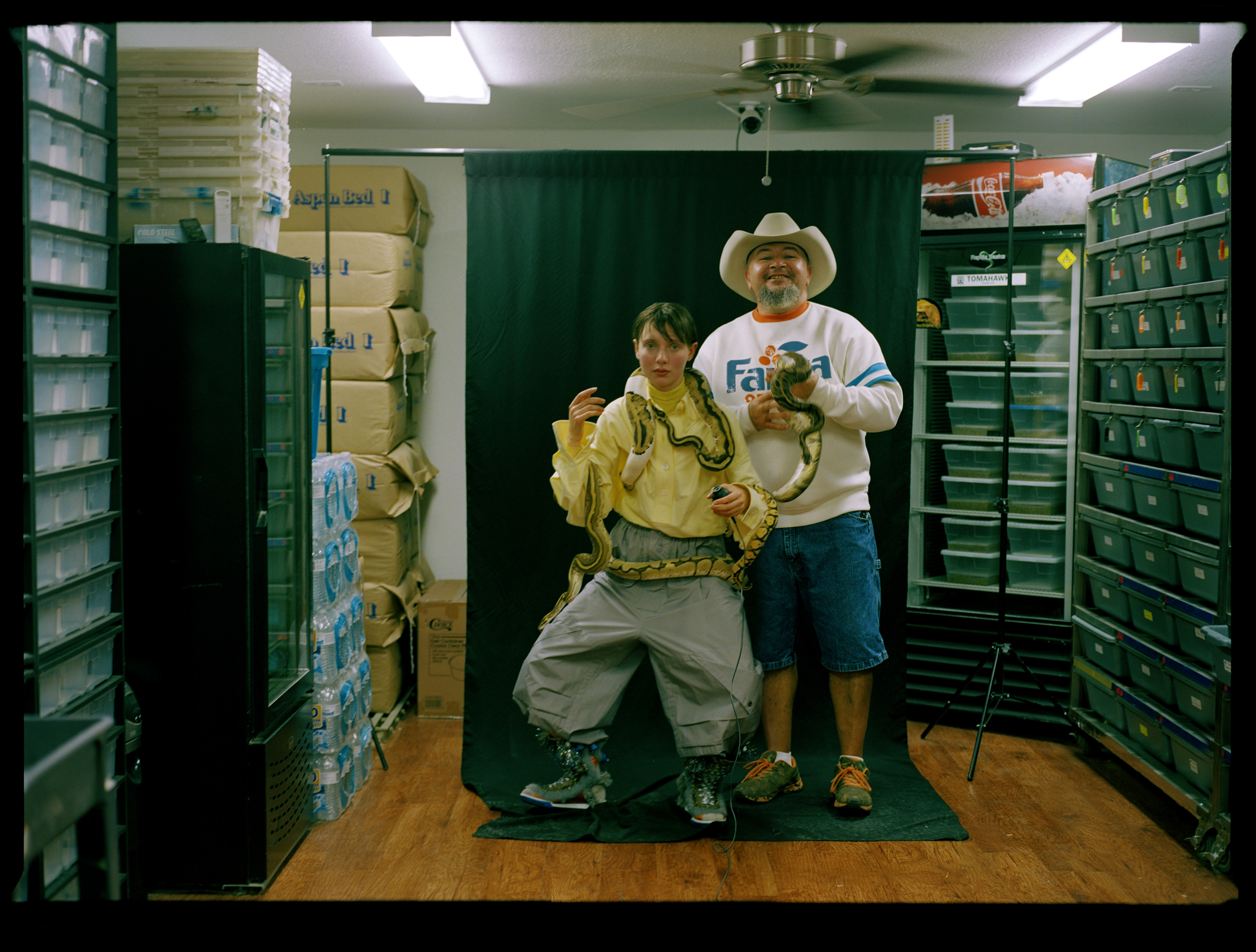 Sasha: Why do you think people are afraid of snakes?
Earl: There's a lot of misconceptions on snakes. When I was growing up my dad told me the only good snake's a dead snake, made me want to play with them more. Most people's fear is not fear itself, it's the not knowing.
What's this one you have on you right here?
This is Freckles, he is like the ambassador for our stuff here. Anybody that's ever been terrified of snakes or whatever, we pull him out and he's just awesome with anybody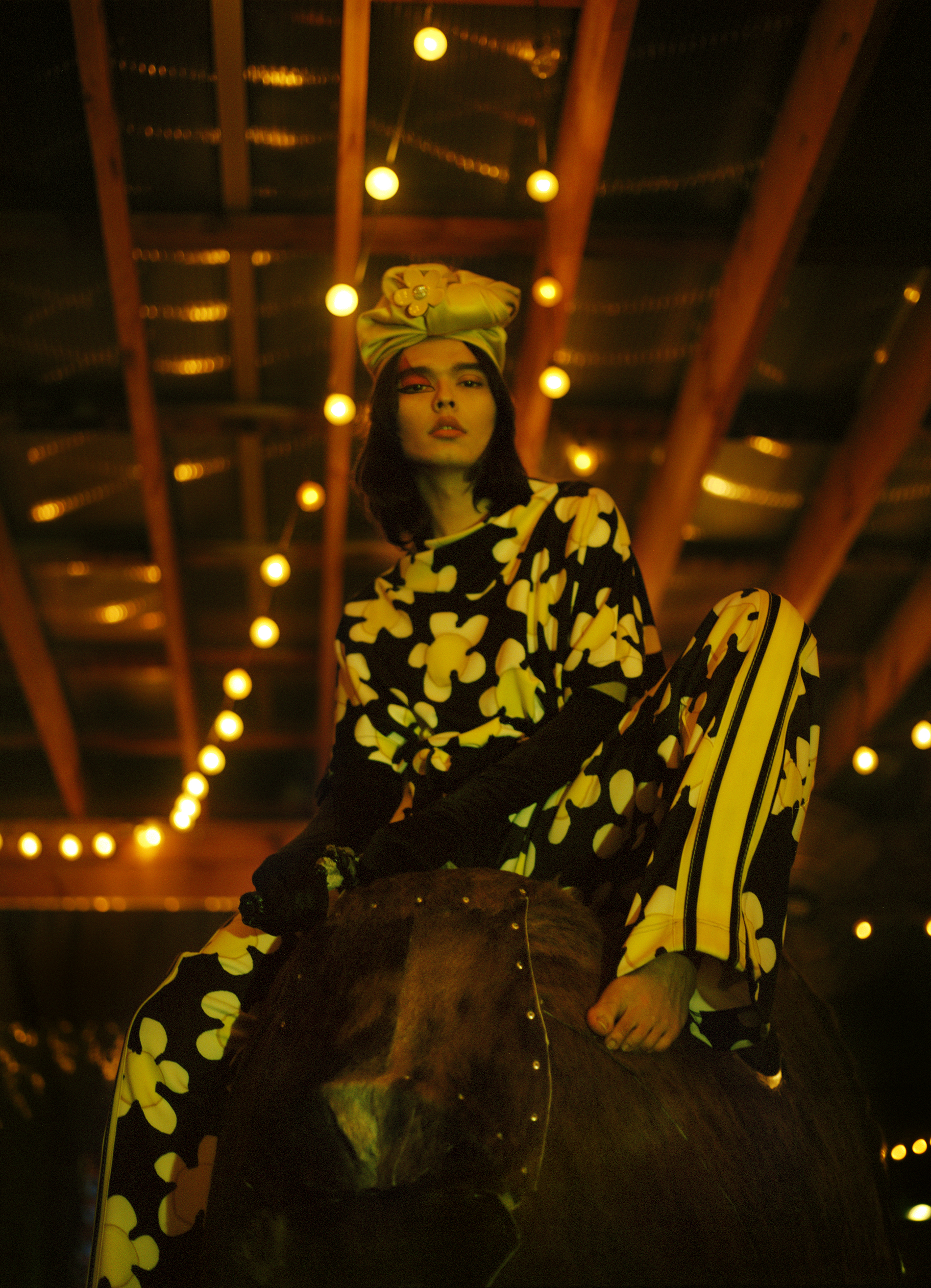 Sasha: What was it like going to school in Texas?
Harley: I liked high school. I just had a bunch of friends that were all here to make the best of a shitty situation, and we found fun no matter what. Man, I know a lot of people hated high school, but I have a lot of fond memories, the foolishness that we got into. I'll leave it at that.
What were the memories that crossed your brain just now because I saw your eyes glittering?
Have you ever heard of cow tipping? I'll leave it at that.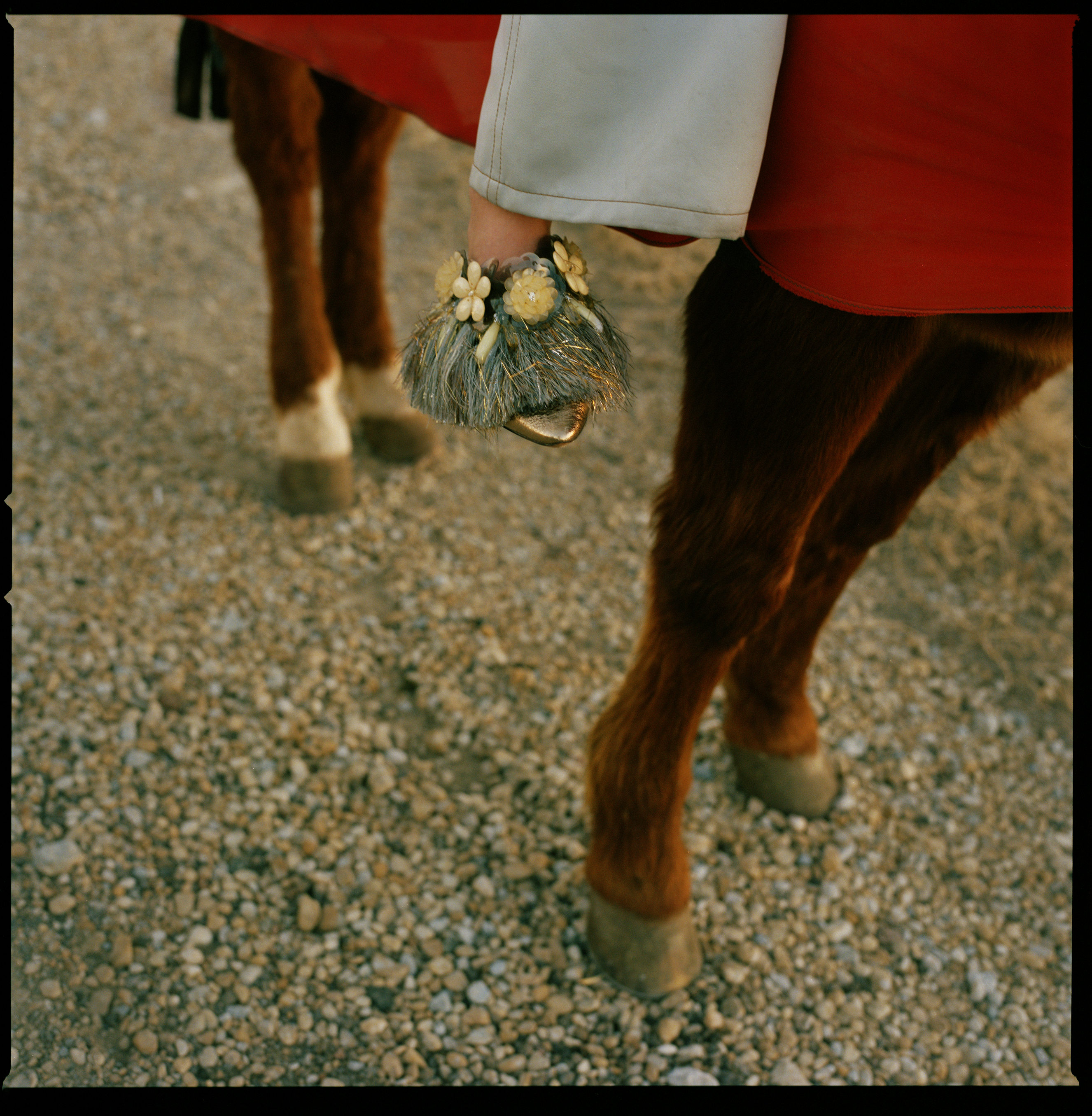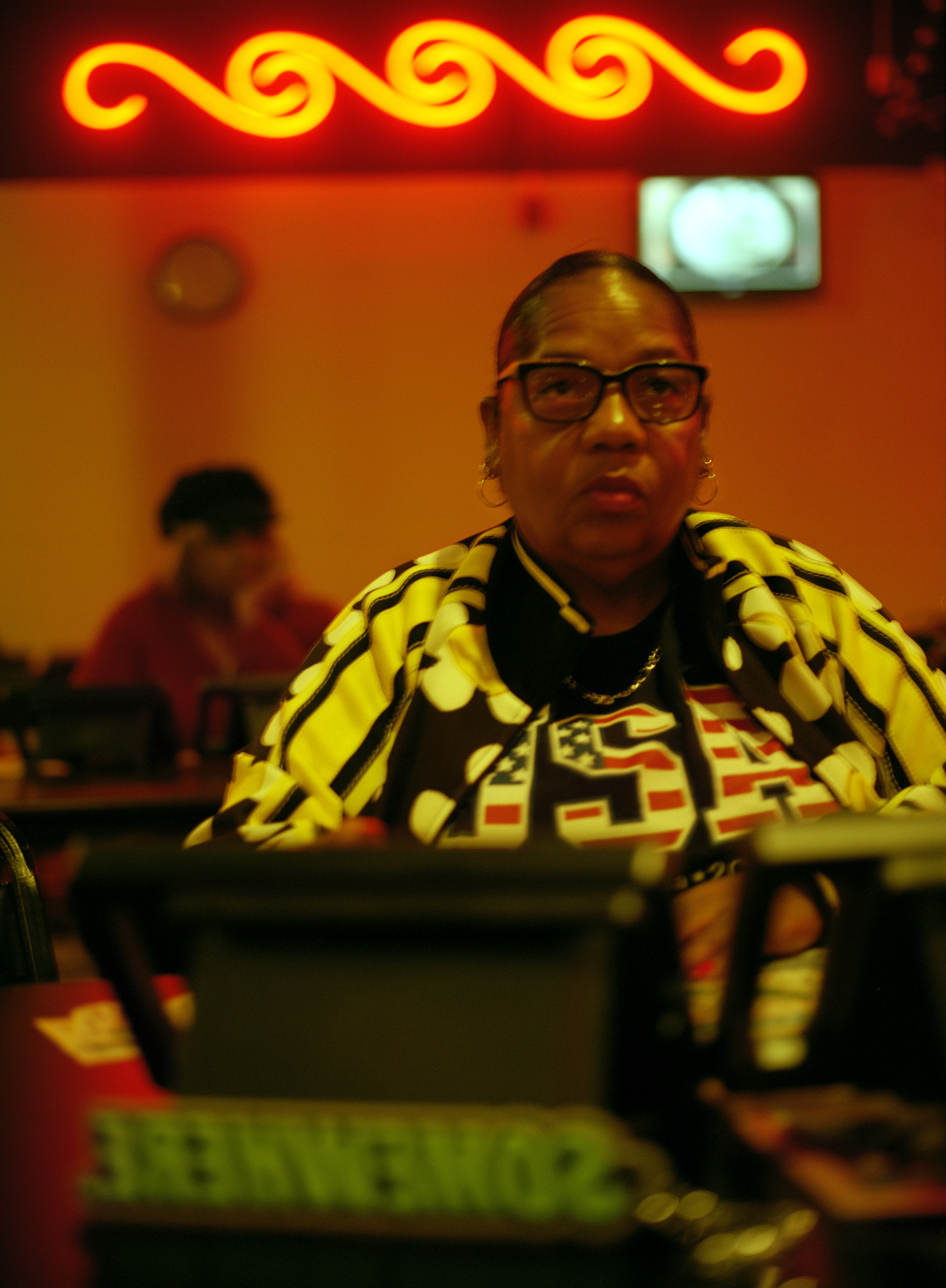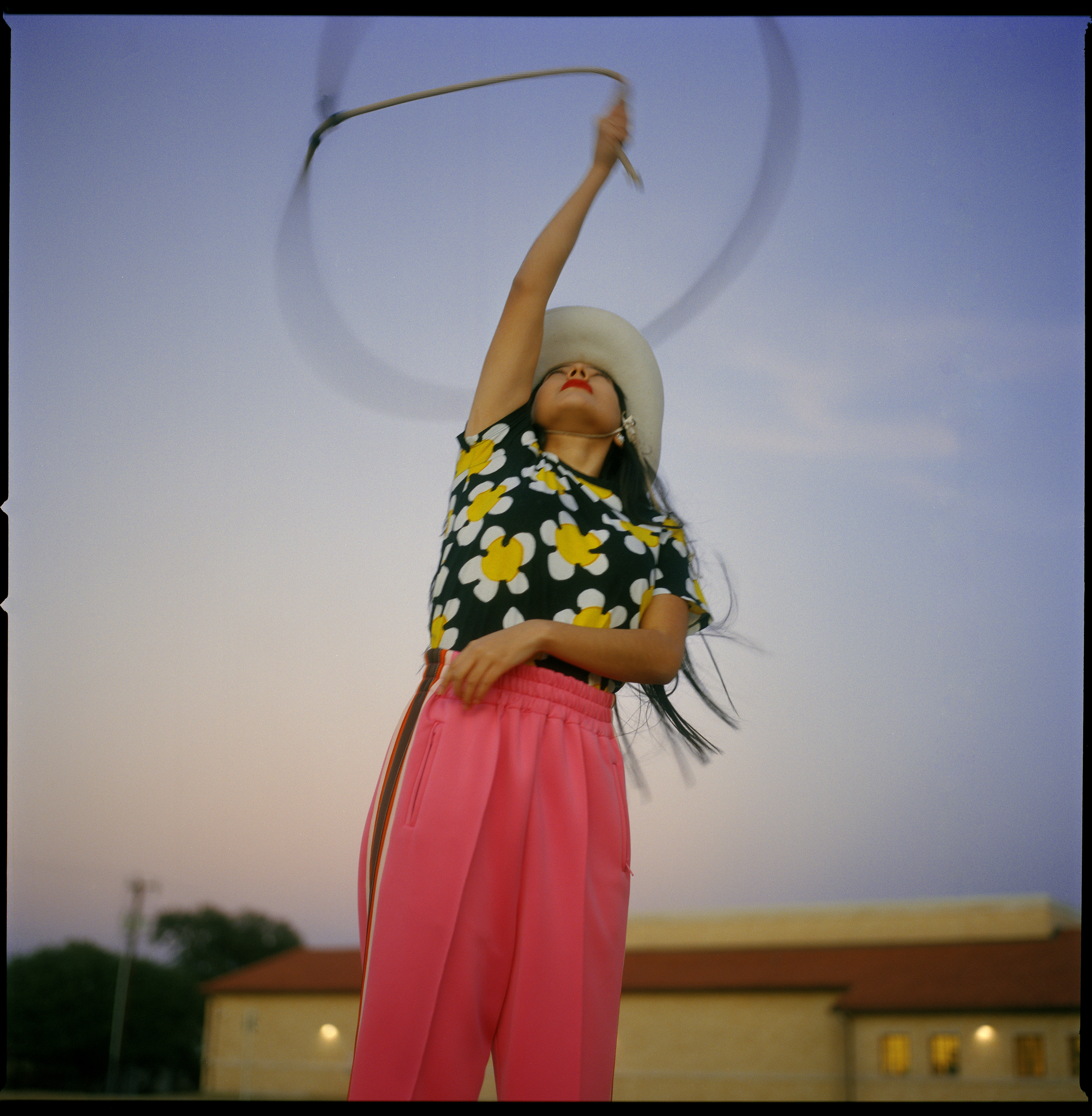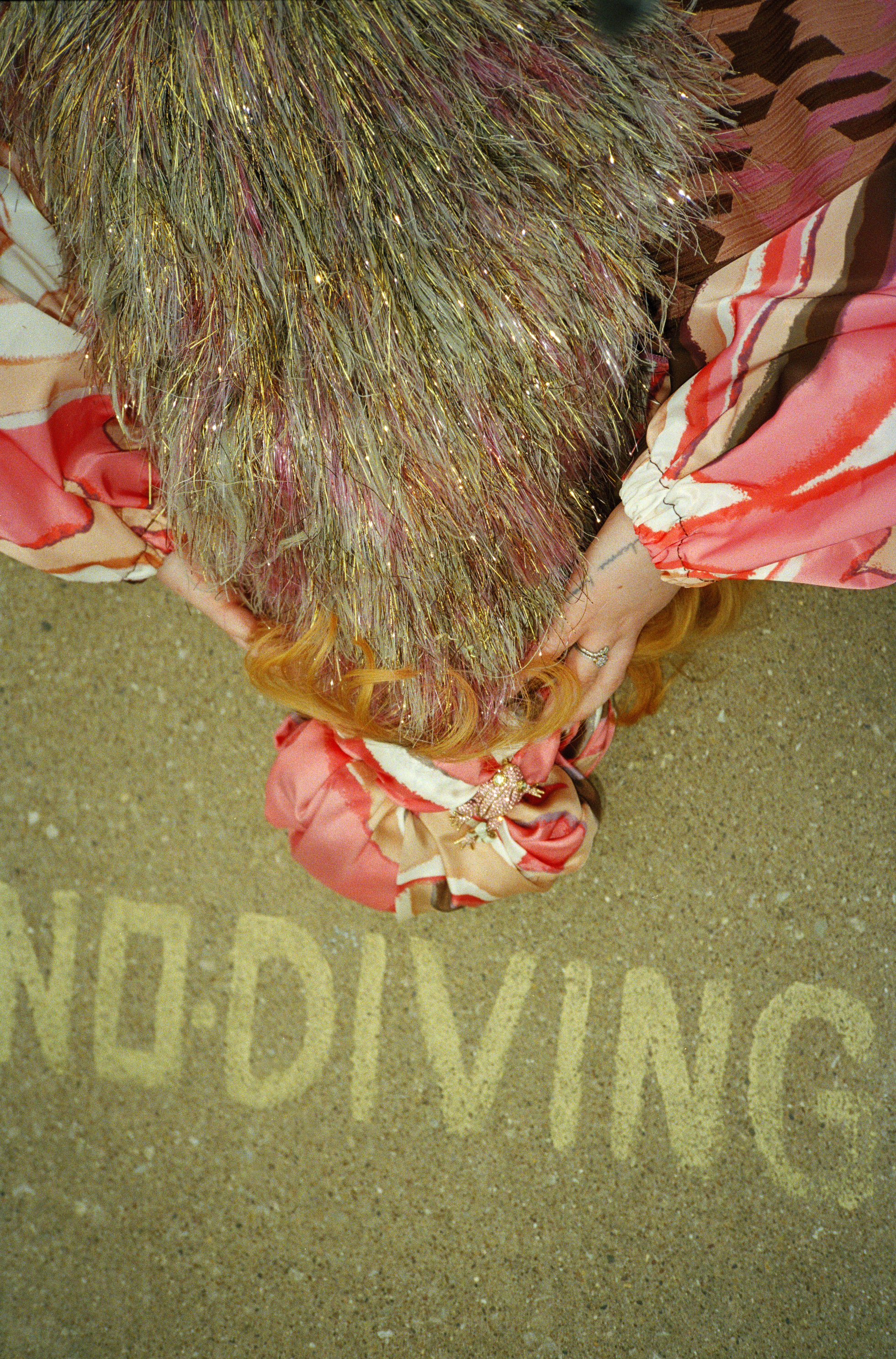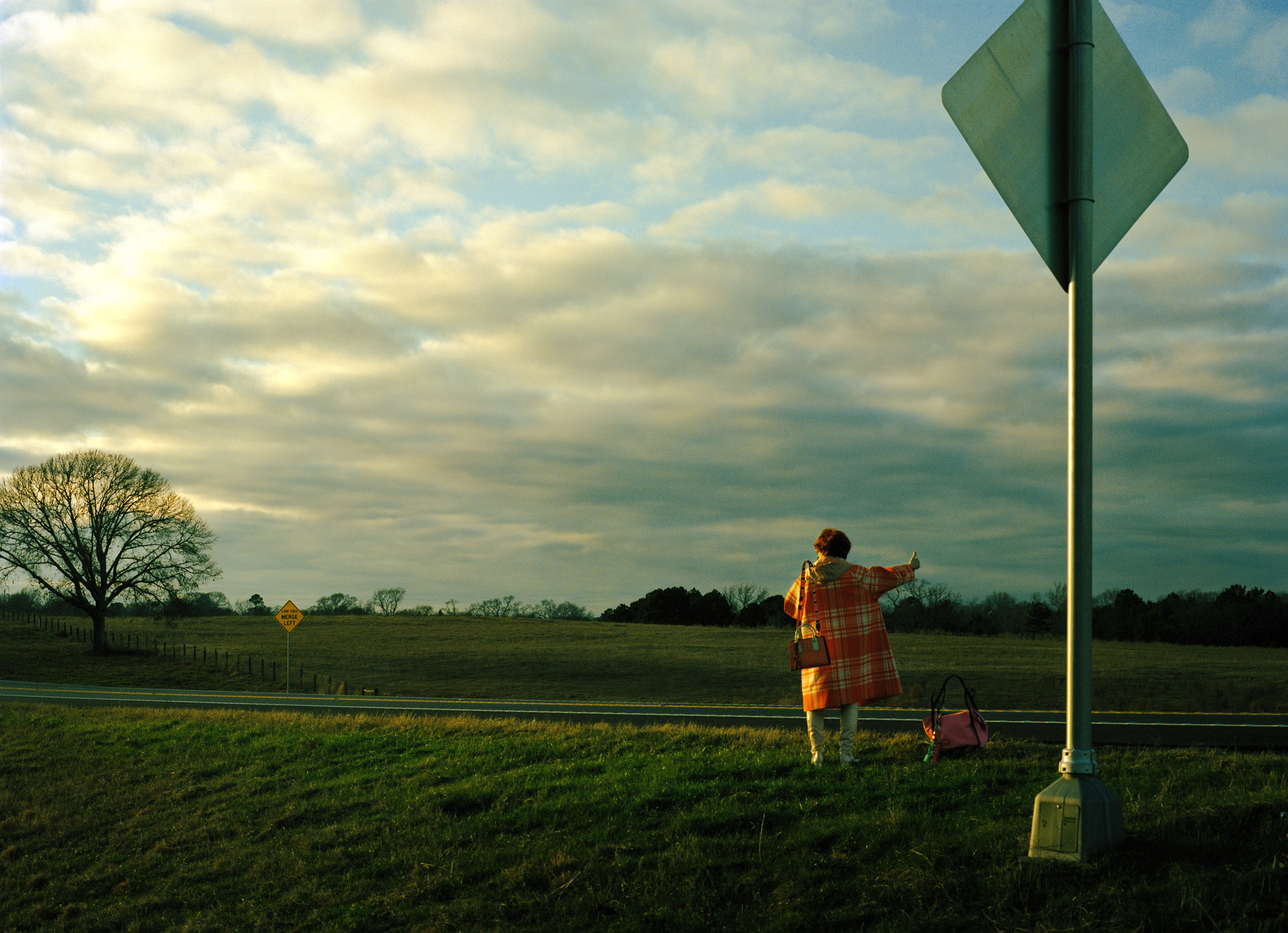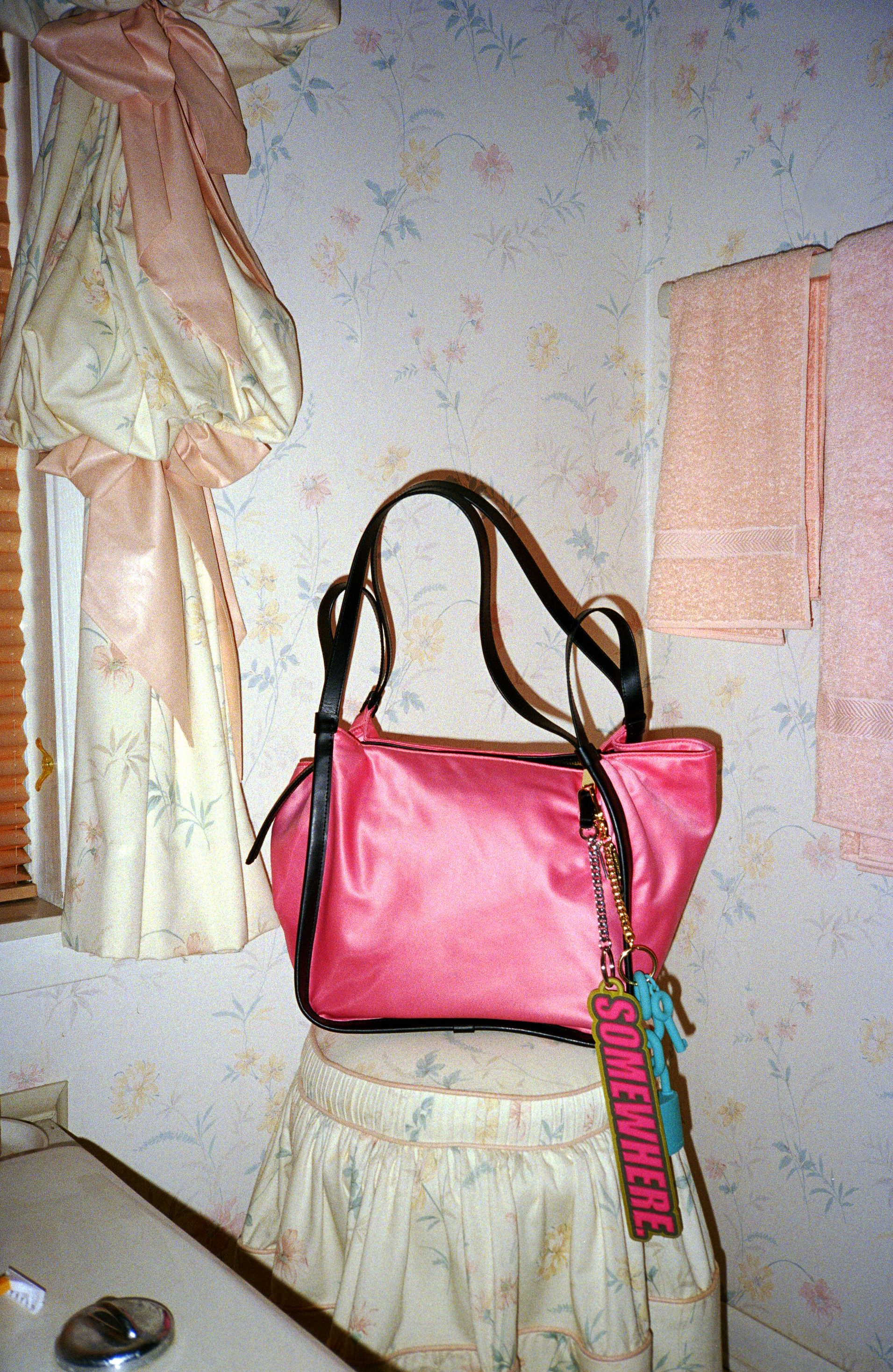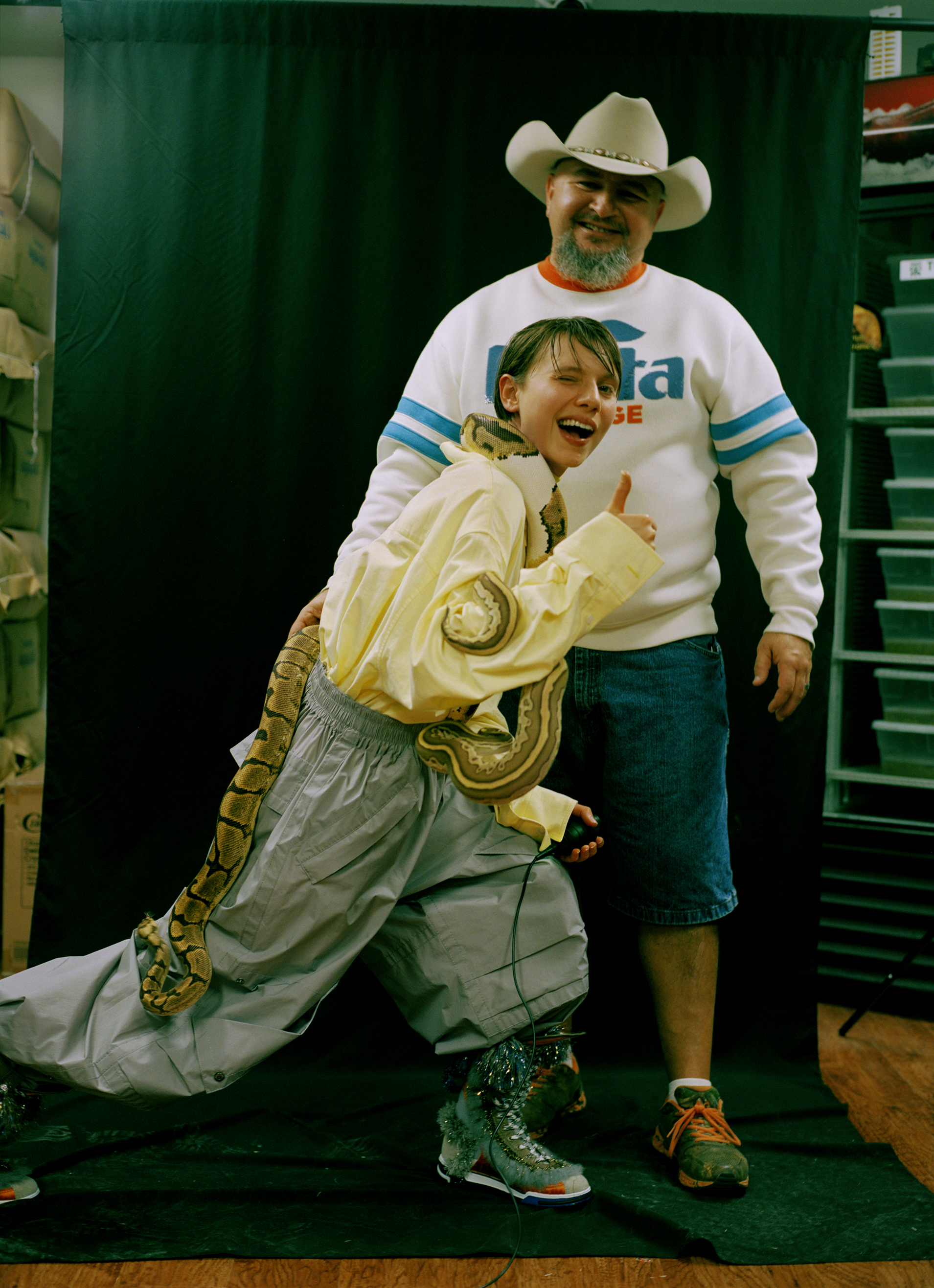 Credits
Photography: Sasha Frolova
Styling: Kindall Almond
Hair stylist: Kirsten Patterson
Photographer's assistant: Zachary Chick