this album is full of gay love songs for your gay wedding
Listen to Bob Dylan, St. Vincent, and Kesha switch up the pronouns of these classic love songs.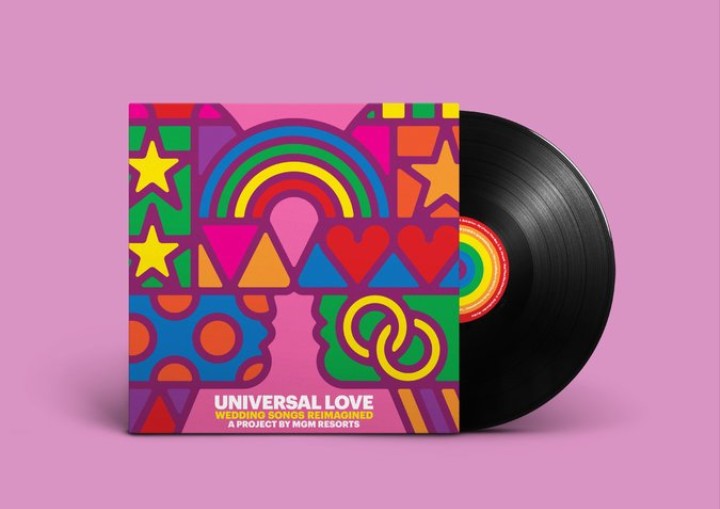 'Wedding anthems' are a weird genre of love song that are blasted out time and time again as happy couples across the world take to the dancefloor for their traditional awkward first step-tap as two people newly legally bound in the name of l-o-v-e. Beautiful. But what if those romantic classics get your love story all wrong? What if they are all so unrelatable that you're left dancing in complete silence? Fear not! There's a new MGM Resorts International-funded (for some reason) EP of reimagined covers — April 6 — recorded for your exact needs.
Does the idea of Kesha covering Janis Joplin's "I Need A Man to Love" but making it gay do it for you? Reckon Ben Gibbard from Death Cab singing " And I Love Him," rather than The Beatles's female-focused original, sounds like heaven? What about St. Vincent giving female pronouns to " And Then He kissed Me" by the Crystals, Bob Dylan making " She's Funny That Way" about a dude and Kele Okereke covering " My Guy" by the Temptations? Then the Universal Love EP might just be for you.
While this is a nice idea, isn't it nicer still knowing that your fave love song was actually written about a same-sex romance? May we point you instead in the direction of future classics from the likes of Frank Ocean, Kehlani, Perfume Genius, Years & Years, Cub Sport, Hayley Kiyoko and Troye Sivan.
This article originally appeared on i-D UK.
Tagged: