the women-run, open to all collective making scottish skating more inclusive
Doyenne are a Scottish women-run brand catering to the "outcasts" while supporting skateboarding charities in war-torn countries.
Glasgow is a Scottish city both loved for its music scene and bemoaned for its relentless bad weather. It's not known for skateboarding -- and not least because it's near impossible to skate in the rain.
"When people talk about British skateboarding, they never seem to include Scotland," agree Doyenne, a women-run ungendered clothing brand. Although the founders are known locally, with backgrounds that include marketing, interior and graphic design, they prefer to stay anonymous. "Doyenne is a concept, and as such, it needs to stay abstract," they say, over email. "Everyone we support and that supports us, including those who help us with the realisation of the project can be considered 'Doyenne' ('Doyenne' a word meaning 'the most respected or prominent woman in a particular field')".
Launched in August 2017 to represent "outcasts" of the sport, they believe Glasgow is the perfect place to push for diversity within a subculture that has a historically limited representation. "Similarly to the concept of inclusivity, it's important to recognise every scene from everywhere and not just the biggest ones around," the collective of self-described "skateboarders and minorities" assert.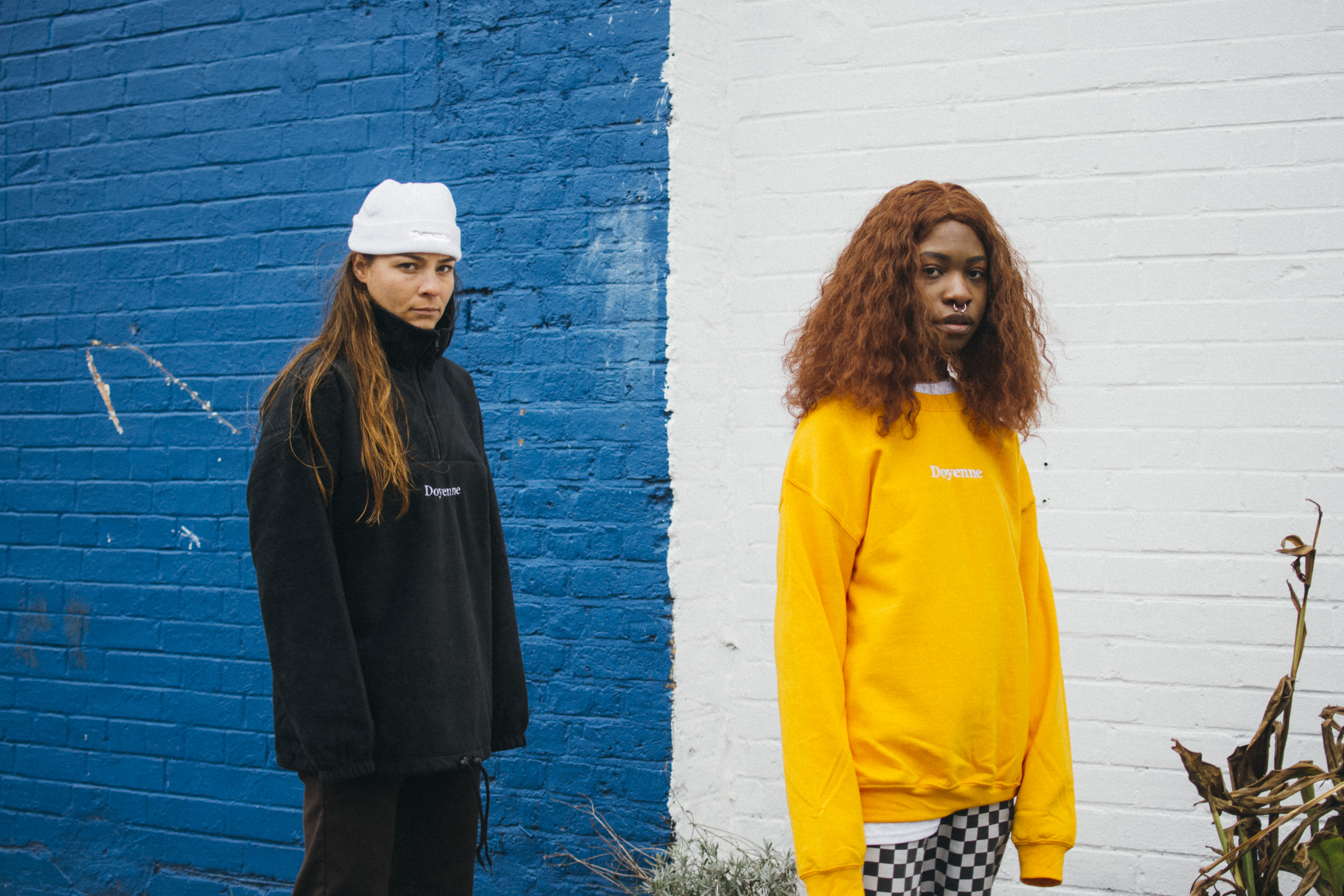 Doyenne was born in response to one of the founder's own experience of a boys' club mentality at the local skate park. "There are so many female skateboarders now but when you look at the small picture, it's still straight, white, male dominated. And although these skaters say they don't want to exclude anyone, when I go and there's nobody like me there, it doesn't feel welcoming," she explains, suggesting the sport's associated competitiveness is something else that might put women off. "Often women start late because they have to fight for so many other things before they can even start skateboarding. Then if at the skatepark they need to kickflip to prove that they can be a skateboarder, they're doubly discouraged."
Realising the founder of California's all-inclusive Unity Queer Skateboarding company, Jeffrey Cheung, was going to be in town with his band, the Doyenne founders reached out to ask if he would collaborate on Scotland's first ever LGBTQ+ focused skateboarding event, coinciding with the brand's launch. "We'd say to some of our skater friends, 'do you know anyone gay here?' And they'd be like, 'No we don't. Maybe there are some gay skaters here but they just don't say.' But we felt it was worse than that, that skaters felt they couldn't be gay in the skate park, which is scary considering there's no problem with the gay community in Glasgow. And so that's what we thought we should start with."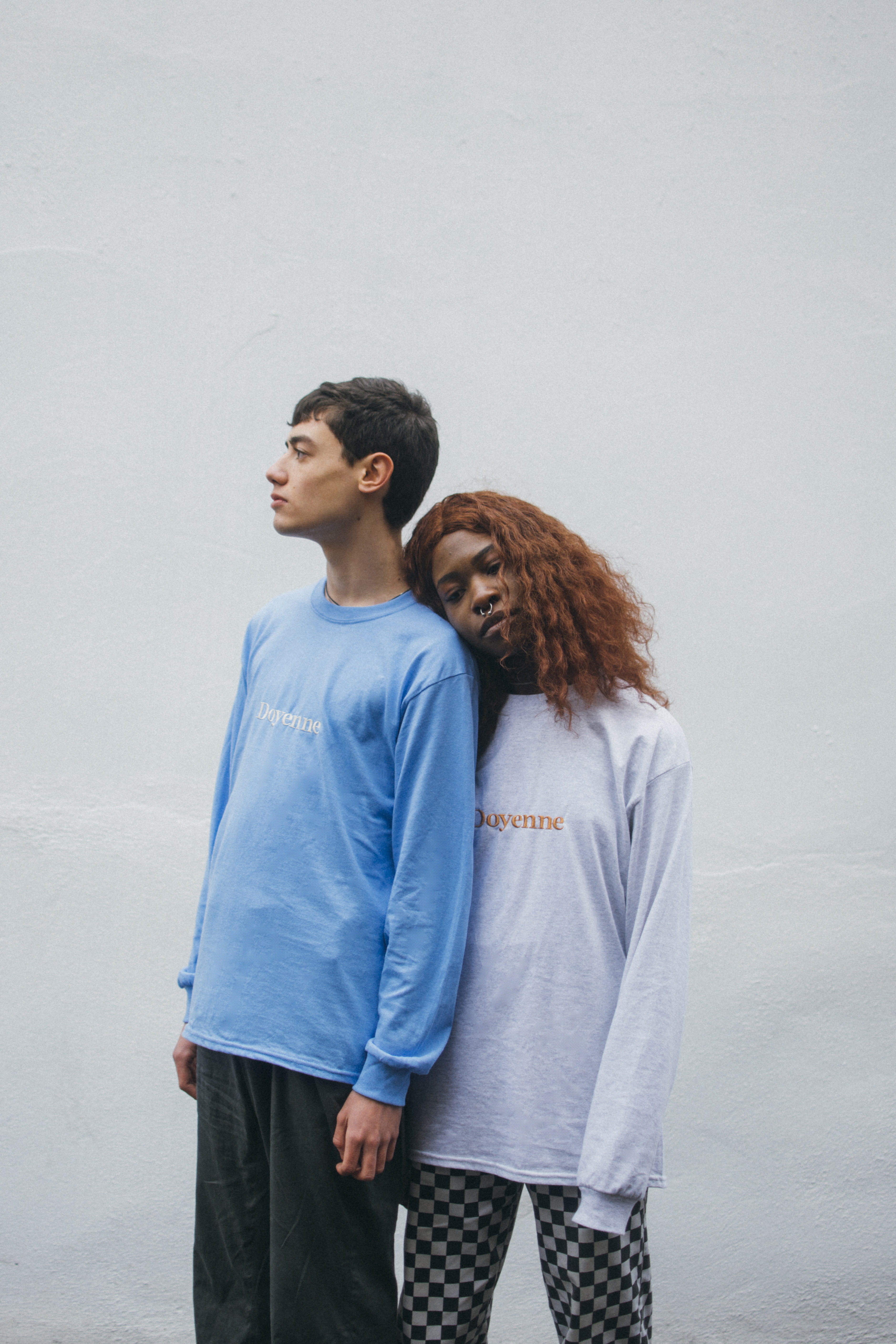 The event was an unprecedented success, attracting a cross-section of experienced skaters and those trying the sport for the first time. "All of these people were skating under Kelvingrove Museum because it started raining," Doyenne recall. "It was one of the most beautiful atmospheres we ever experienced. We were all united skating together and it felt like that was exactly what skateboarding was supposed to be, but all of the time." The event's impact was noticeable straight away: "After the launch we went to the skate park and there were like ten, fifteen girls there. So we realised making skateboarding more welcoming is really about giving people the opportunity and encouraging them."
But given its focus on inclusivity, why does Doyenne want to be known as a female-run operation? "Most skateboarding brands are male-run so we decided to let people know that we are female-run and to take pride in that. We also believe it's important to make it clear what the situation is. Sometimes you just really need to explain with words -- this is female-run, but for everyone, welcome to everyone."
Indeed, inclusivity is an ethos that permeates every action taken by the collective, which launched with an event selling low-cost recycled boards and now boasts tastefully minimal pastel-hued clothing and accessories. It's also evident in the skateboarders it chooses as role models, posting videos of people like Kanya Sesser, a Thai skateboarder and underwear model born without legs. "All the skaters with disabilities and health issues who don't let that stop them from doing what they love, all the skaters of colour who had no figure they could look up to and found the inspiration within themselves and the LGBTQ+ skaters that need to get through yet another discriminating culture, are the people who inspire Doyenne," says one of the founders, who took up skateboarding despite suffering from scoliosis, a back problem which makes skating extra difficult.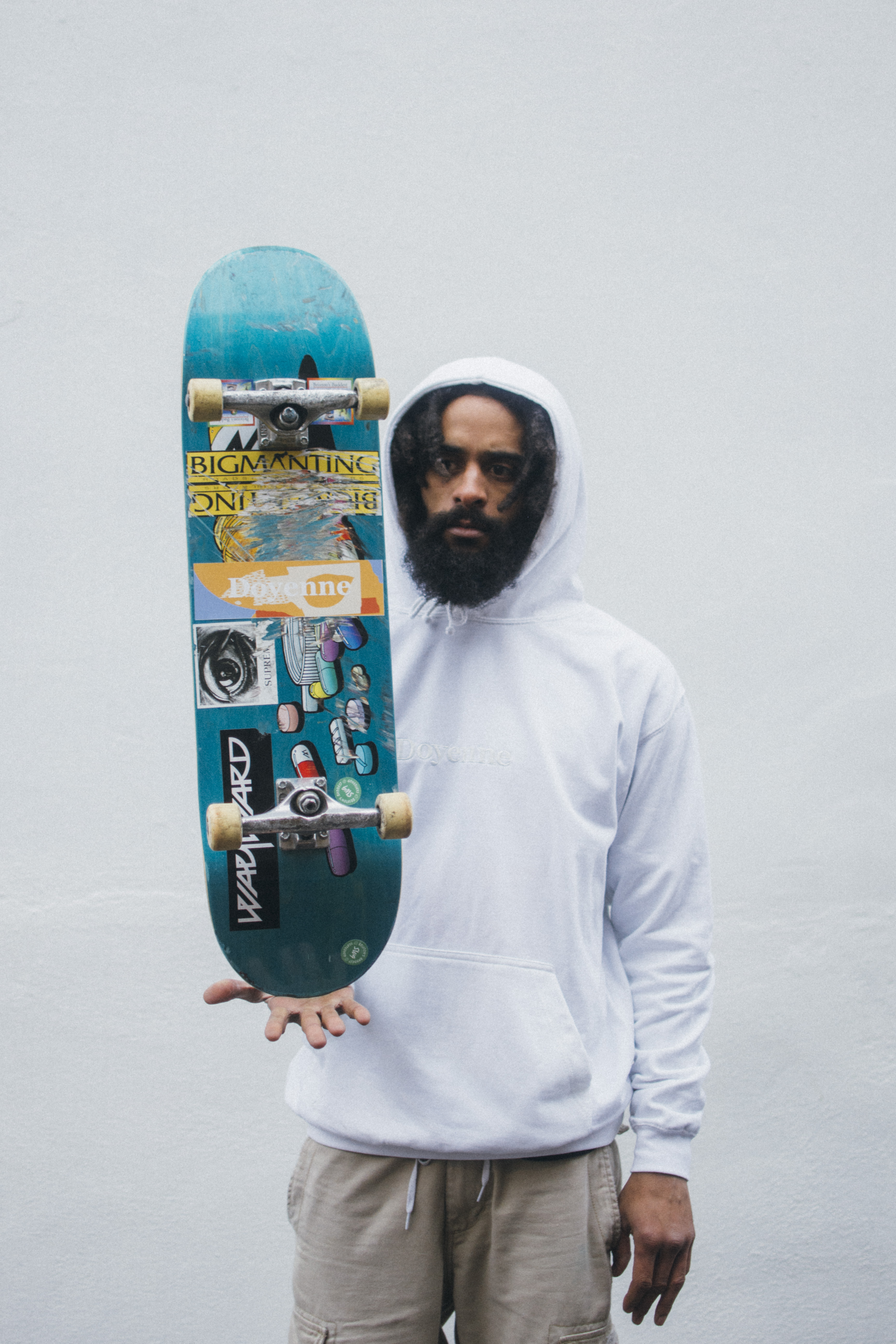 Donating £5 from each sale to skateboarding charities such as SkatePal working in Palestine, and Skateistan who operate in Afghanistan, Cambodia and South Africa, Doyenne say, The work we do is similar to the charities but different in approach. Doyenne covers a broad concept in a smaller scale while these charities do great help in a more specific geographical and cultural situation. We understand our privileges to do what we do where we are and we know other people living in non-stimulating conditions don't have the same possibilities -- that's why we want to promote awareness."
Doyenne feel that "the experience of skateboarding is dictated by the environment around you, from the places to skate, to the people you skate with and also from your cultural values," and "like any other creative scene, looking into different contexts is essential to make things more interesting." They want to stay in Glasgow but widen their reach by continuing to collaborate with new charities and organisations and the virtual skateboarding community, who they praise for its support of what they're doing. They base their decision on the fact that "the experience of skateboarding feels different here compared to other places we've been. Probably because it's small it makes it feel more special." With how much impact Doyenne are having in Glasgow and beyond, it's likely the Scottish scene will continue to be special, but perhaps won't stay small for long.