sarah lucas eating a banana and 5 of the best things to see this week
This week: Selfies at Yorkshire Sculpture Park, Jarvis Cocker on tour and a shiny new statue in Trafalgar Square.
Art: In My Shoes
Yorkshire's mega Sculpture Park explores the ways in which UK based artists have represented themselves in their work since the 1990s. Encompassing film, photography and sculpture, it's basically a load of proto-selfies. Bless those poor sods in the 90s having to sculpt themselves on a night out! So quaint. 30 March - 17 June, Yorkshire Sculpture Park, Wakefield.
Gig: Jarvis Cocker
Following a successful one-off show at Sigur Ros' festival in Iceland at the end of last year, Jarvis Cocker is hitting the caverns and clubs of the UK for what's being billed as "a live experience with no barriers". "He wants to gig like common people!" we might write, were we content to chuck out the first joke that comes into our head. Thankfully, readers, we are a different class. 26 March at Patterns (formerly Audio), Brighton; 27 March at Moth Club, London; 28 March at Ramsgate Music Hall, Ramsgate.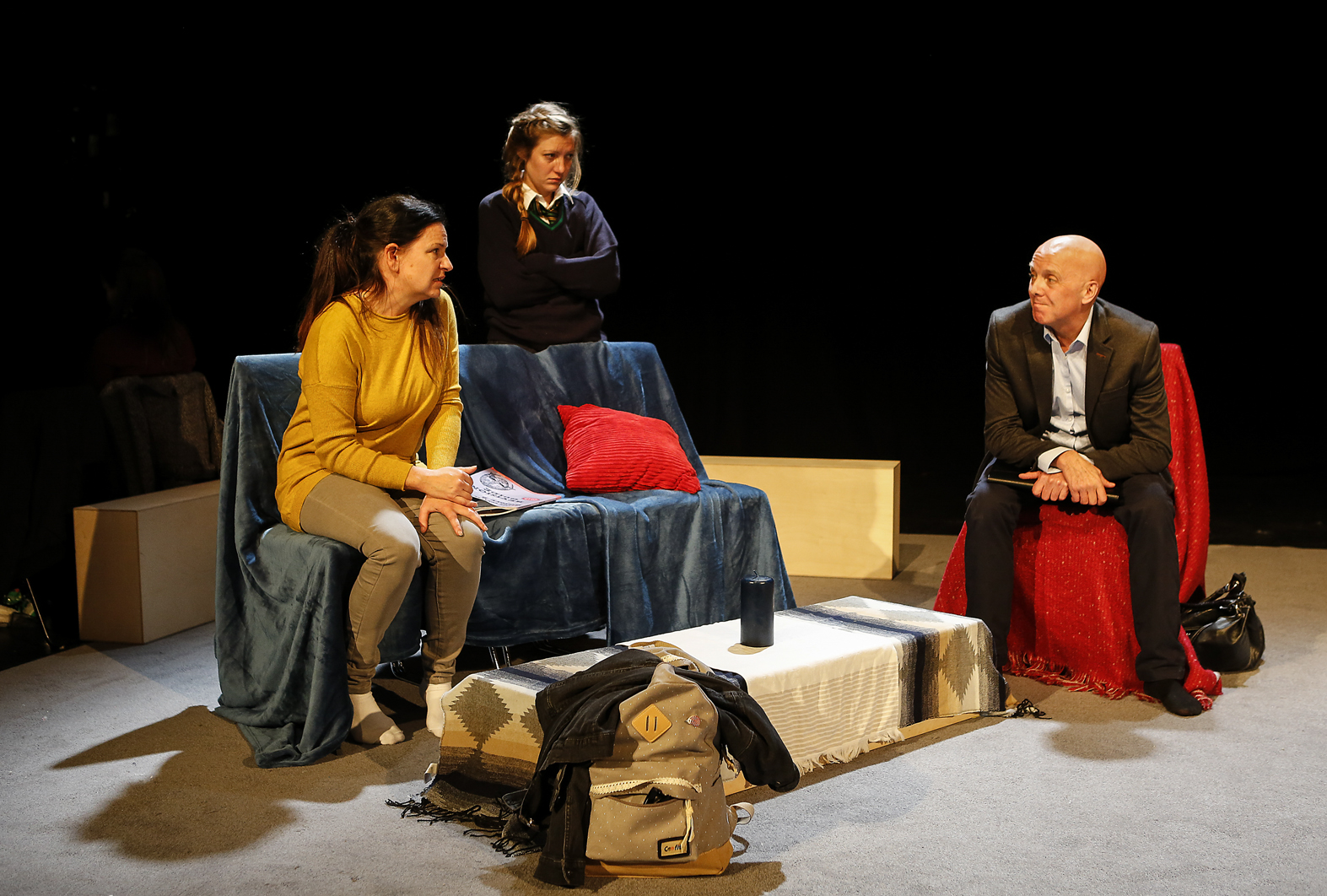 Theatre: Cathy
First aired on television 50 years ago, Cathy Come Home, the Ken Loach-directed drama of a young family's slide into homelessness, was a landmark in art affecting real change -- leading to public outcry and inspiring the formation of several homeless charities, including Shelter and Crisis. Fifty years on, the story of Cathy, her husband Reg and the chain of events that see their family left homeless remain, sadly, all too real; a situation underscored by this urgent and moving re-staging of the play by Cardboard Citizens: an ensemble who have been, or who currently are, affected by homelessness. 27 March - 14 April, Soho Theatre, London.
More theatre: The York Realist
Peter Gill's influential play about two men who fall in love in 1960s Yorkshire opens at Sheffield's excellent Crucible this week. Directed by Sheffield Theatres' Artistic Director Robert Hastie, you can get a free ticket if you're studying Performing Arts or Drama in the city, which is pretty cool. Find out more about the whole thing here. 27 March - 7 April, Crucible, Sheffield.
Plinths: The Invisible Enemy Should Not Exist
And finally, Michael Rakowitz's The Invisible Enemy Should Not Exist takes its place on Trafalgar Square's Fourth Plinth this week, giving us a nice reason to revisit this classic of footballer Cristiano Ronaldo. Lovely stuff, that. 28 March, Trafalgar Square, London.
If you have an event you'd like featured on i-D, send us a letter in a stamped addressed envelope to i-D, New North Place, London EC2A 4JA.