the gucci x elton john capsule is finally here
It's launching at Dover Street Market with a special installation of Elton John's actual clothes.
Images courtesy Gucci
Nestled in Gucci's epic 108-look-long spring/summer 18 show were 11 outfits dedicated to the flamboyant fashion legacy of Elton John. The collection tripped across the universe, from Ancient Rome to the Duke and Duchess of Devonshire, Heidegger to hip-hop -- but those 11 Elton John-inspired looks were its glam beating heart. Elton John is a perfect icon for Alessandro's Gucci universe, a symbol of more-is-more 70s exuberance, and how to temper excess into perfection.

To create those looks, Alessandro jumped into Elton's clothing archive, drawing direct inspiration from some of the singer's most memorable stage looks and finding fertile ground in those created for Elton by costume designers Bob Mackie and Annie Reavey. A red, white and blue wide-lapelled blazer, an American-flag inspired tracksuit, a yellow brick road two-piece suit, a purple and silver jumpsuit, clothes covered in musical notes. There was plenty of luxurious velour, even more sequins, big sunglasses and unrestrained glam.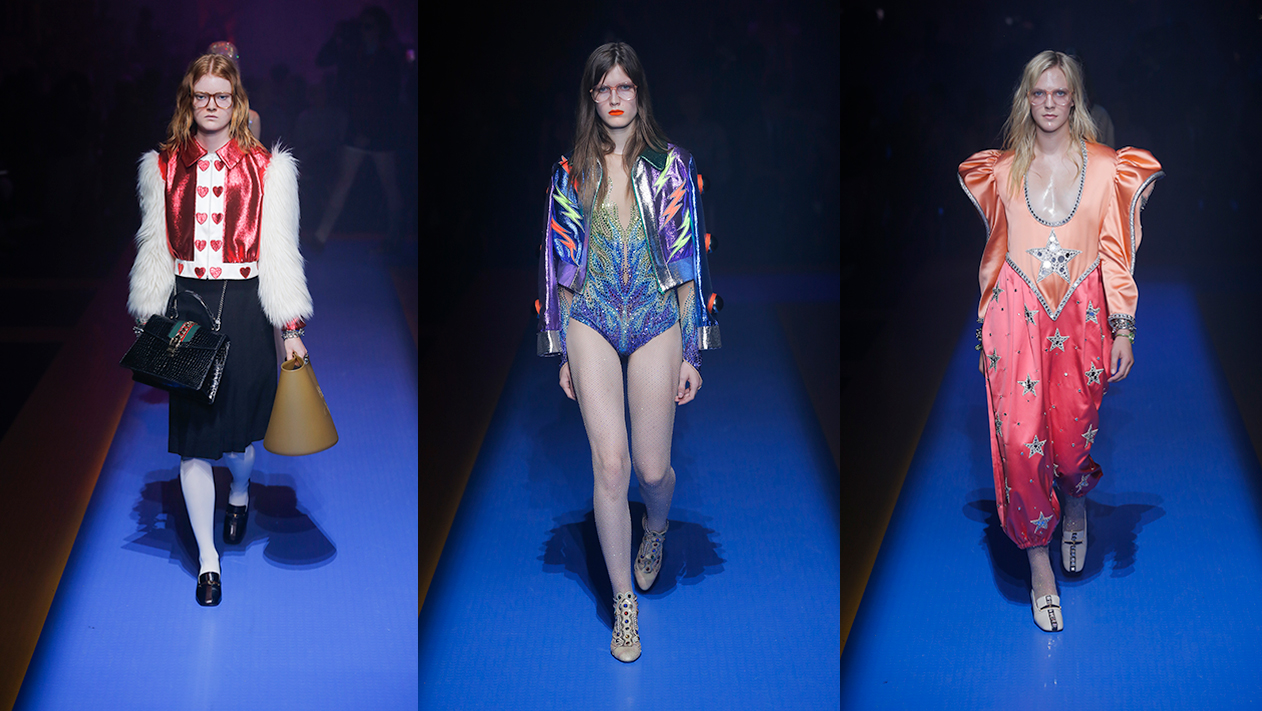 Now the collection is finally here, launching at Dover Street Market in London with a special Elton-themed installation, meaning you too can look as magical as Elton. "We have the greatest respect and admiration for both Gucci and Elton John and are excited that we are able to celebrate the coming together of these two great icons at DSM," Dickon Bowden, VP of DSM, explains to i-D. "Along with an installation for the Gucci Elton John capsule collection, we will have on display a selection of Elton John's original archive looks from which Alessandro Michele took his inspiration."
"Opening up my costume archive and seeing how Alessandro has reinterpreted key looks for today's world has unearthed an exhilarating rush of emotions," Elton himself explained in an interview with the Gucci website. "I can't believe how sartorially crazy I was, particularly in the 70s! With fashion back then, I was like a big kid in a sweet shop. I couldn't get enough, and kept trying newer and crazier looks. I get the same rush of enthusiasm when I walk into a Gucci boutique today. It will definitely be a trip seeing the Gucci Elton John pieces when they start landing on boutique rails." Get in the queue now.
The installation will be in place until Monday 23rd April, and the full capsule collection is available from the GUCCI space on the 2nd Floor.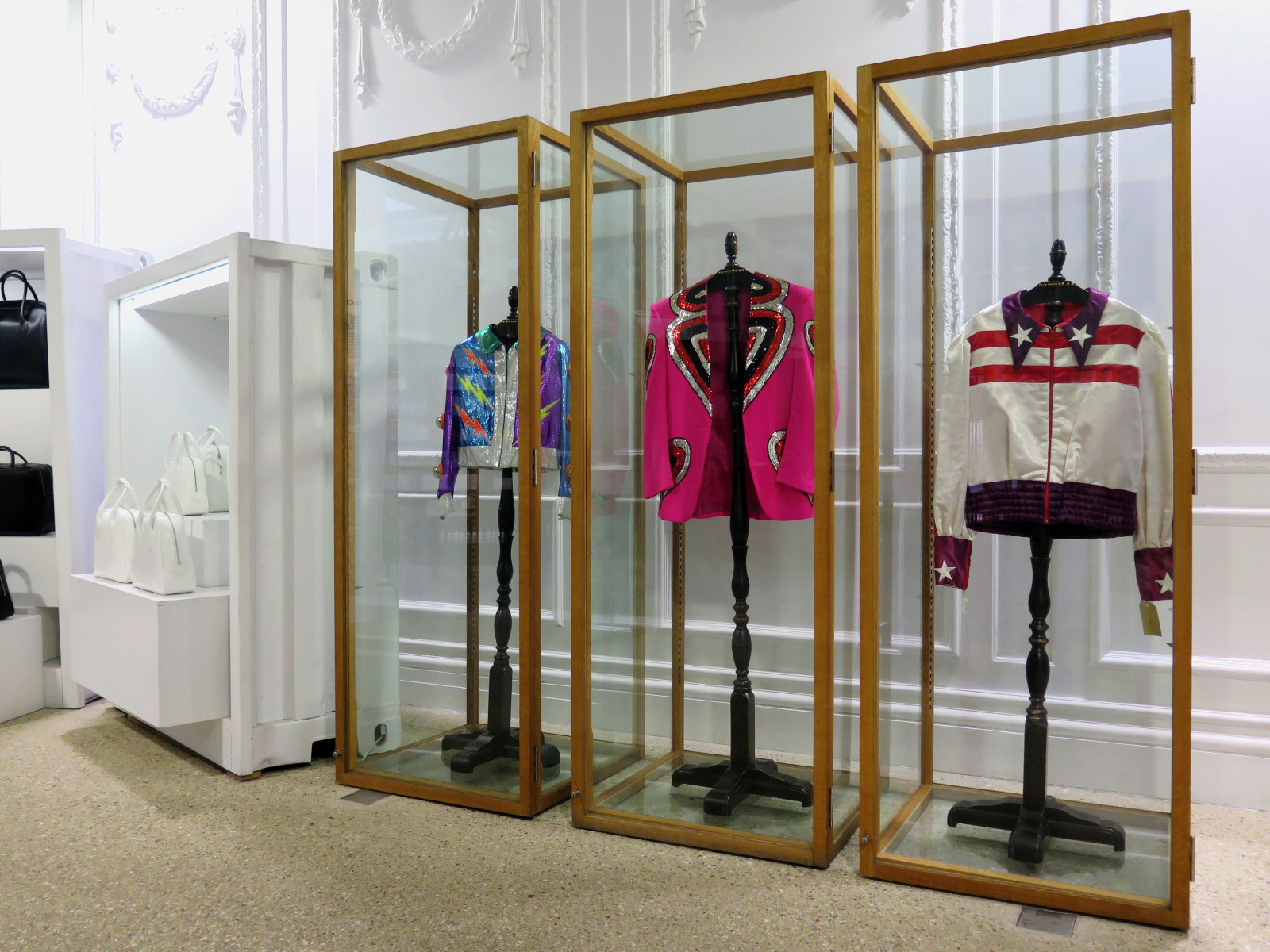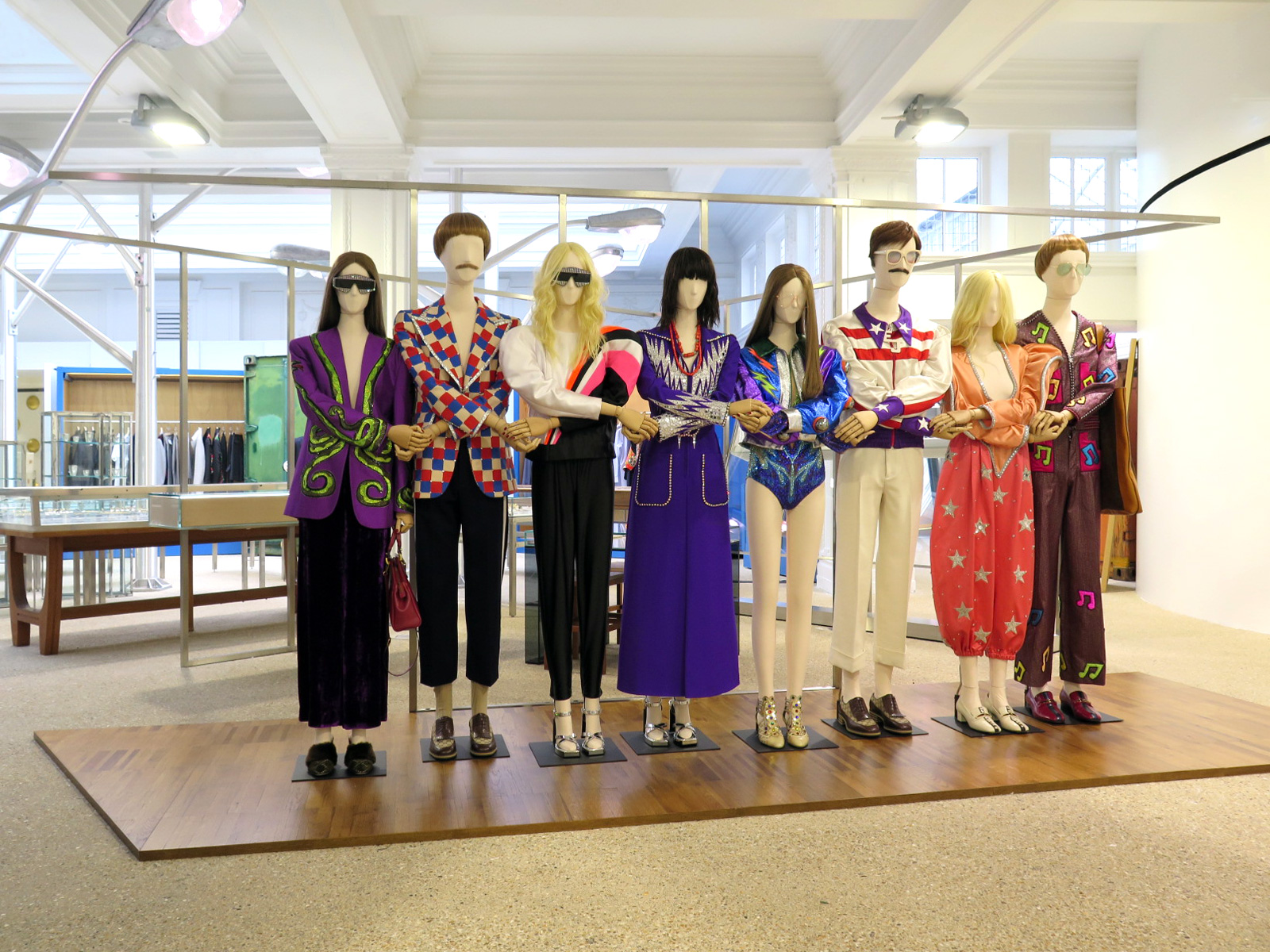 This article originally appeared on i-D UK.