the soundtrack to your weekend ft. a.g. cook, wolf alice, and charli xcx
With a surprise cover of Windowlicker from A.G. Cook, Wolf Alice giving no shits in their Yuk Foo video, and Charli XCX getting all the boys in the world to snuggle with puppies, it's been an unexpectedly awesome week for ears everywhere. Not...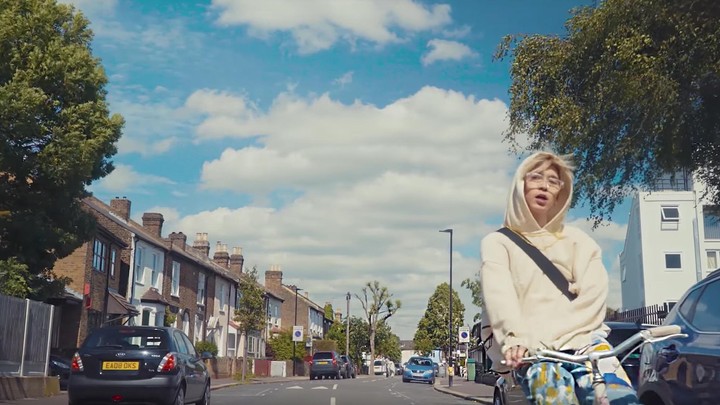 JAY-Z, Kill Jay Z
For his self-examining Kill Jay Z, Bey's bae offers up a cinematic black and white visual in which a younger him runs through the streets in slo-mo. Cut to a brief corpsy desert shot before it all goes full-on water, baptism, white flag of surrender and rebirth as JAY HYPHEN Z, who seems very determined to never "go Eric Benet".
Corbin, ICE BOY
New stuff from the artist formally known as Spooky Black now. Did you know that two years ago we put the then 16-year-old Minnesota kid in an issue of i-D, shot by Jamie Hawkesworth? If we remember rightly, he changed his name around the time we went to print which was a bit of a nightmare for copy but we totally forgave him. This one's produced by Shlohmo and D33J and is very, very emo. Who hurt our Corbin?
Gotts Street Park, Love In Bad Company
Leeds collective Gotts Street Park have previously produced for the likes of Mabel, Yellow Days and Cosima — and you can certainly hear it in their soulful, laid-back jazz fest of a debut single. In the accompanying video they take us on a post break-up night drive through the rain. The sort that it's okay to cry during.
Charli XCX, Boys
Charli wants all the boys. All of them. With puppies, teddies, ice cream, a glass of cold milk, electric guitars, rose petals, babies, weights, cake and anything else you might think is hot when paired with boys. Notice how funny and novelty it seems to objectify men? That's because we're so used to doing it just to women. OMG, Charli's hot and clever! Double threat, amirite? Seriously though, great shout including Brendon "subject of our teengirl fantasy" Urie.
Celeste, The Milk and The Honey
Brighton artist Celeste finally blesses us with a video for the tune that won us over back in February. From behind plants and under trees at what looks suspiciously like Kew Gardens, she serenades us for a full four and a half minutes. It's playful, perfect and though low-key, it literally needed nothing more.
Wolf Alice, Yuk Foo
Ellie, Theo, Joff and Joel excite us. Taken from their forthcoming album Visions Of A Life, Yuk Foo doesn't give a shit about you, your mates, your mum or your taste in music. You're all boring but this is ace. The video is basically all strobe, so, you know, don't watch if you're sensitive to that.
Woodgrain, 100ºC
If you, like us, listened to Sampha's Process too many times and ruined the magic, we've got just the solution. Woodgrain are three producer friends from London who worked on Free Smoke from Drake's More Life, will be putting their debut EP out later this year, and just resuscitated Plastic 100ºC.
Sturla Atlas, I Know
Next up, our fave Icelanders take their new single all the way to pop town. There's a dance routine, enough stunning scenery to inspire a whole Bjork record, seven sex faces, plenty of nudity and a party sponsored by Tuborg — probably.
A.G. Cook, Windowlicker
After their sets clashed at Field Day the other week, A.G. locked himself in his room for two days — maybe not even breaking to eat, sleep or piss — and covered Aphex Twin's iconic Windowlicker. He's done it full-length, note-for-note and describes it as "somewhere between a Braindance rehearsal and a labour of love". Did you spot him lounging about in Charli's new video up there, btw?
Cholombian ft. Sangam + Gee, Shelter Me
It's ambient, there's thunder and it's a lot better than the usual thunderstorm stuff you get on flights. Dream big to London newcomer Cholombian next time instead.
Ross From Friends, Suzinak
"We are racing towards a common goal," it says in the credit space below this video. If that common goal is tripping music fans out with various warped shots of characters from 90s soaps (hi, Deidre Barlow!) and rainbow-hued renderings of buildings, then producer Ross From Friends is well on his way to completing the mission.
Tawiah, Move With Me
With a little of Bloc Party in the verses and lot of The Postal Service in the production, Move With Me is totally lovely. Have a good weekend you lot!
Credits
---
Text Frankie Dunn