Photography Mitchell Sams

maria grazia chiuri reimagined dior's past for the 21st century
These are modern-day goddess dresses for women who want old-school femme realness without worrying about cracking a rib if they bend over.
Photography Mitchell Sams

"Couture today is, above all, a conceptual gesture," read the notes at Maria Grazia Chiuri's latest offering of Dior couture, which consisted of 71 looks to mark the 71 years since the birth of Dior. "It is through an encounter between a system of established rules and the freest creativity that, for Maria Grazia Chiuri, couture becomes akin to rebellion: a kind of ideological guerrilla that explodes on the frontiers of entrenched tradition, without ever overstepping them."
The collection itself was hardly conceptual, though -- it was straightforward femininity in all its sugary splendour. Following the announcement that Dior's blockbuster exhibition Christian Dior: Designer of Dreams will travel to London's V&A next year, the set for the show at the Musée Rodin was a taste of what's to come. White cotton toiles of hallmark designs from Dior's seven-decade history were on full display. They were originally in the exhibition at Musée des Arts Décoratifs last year.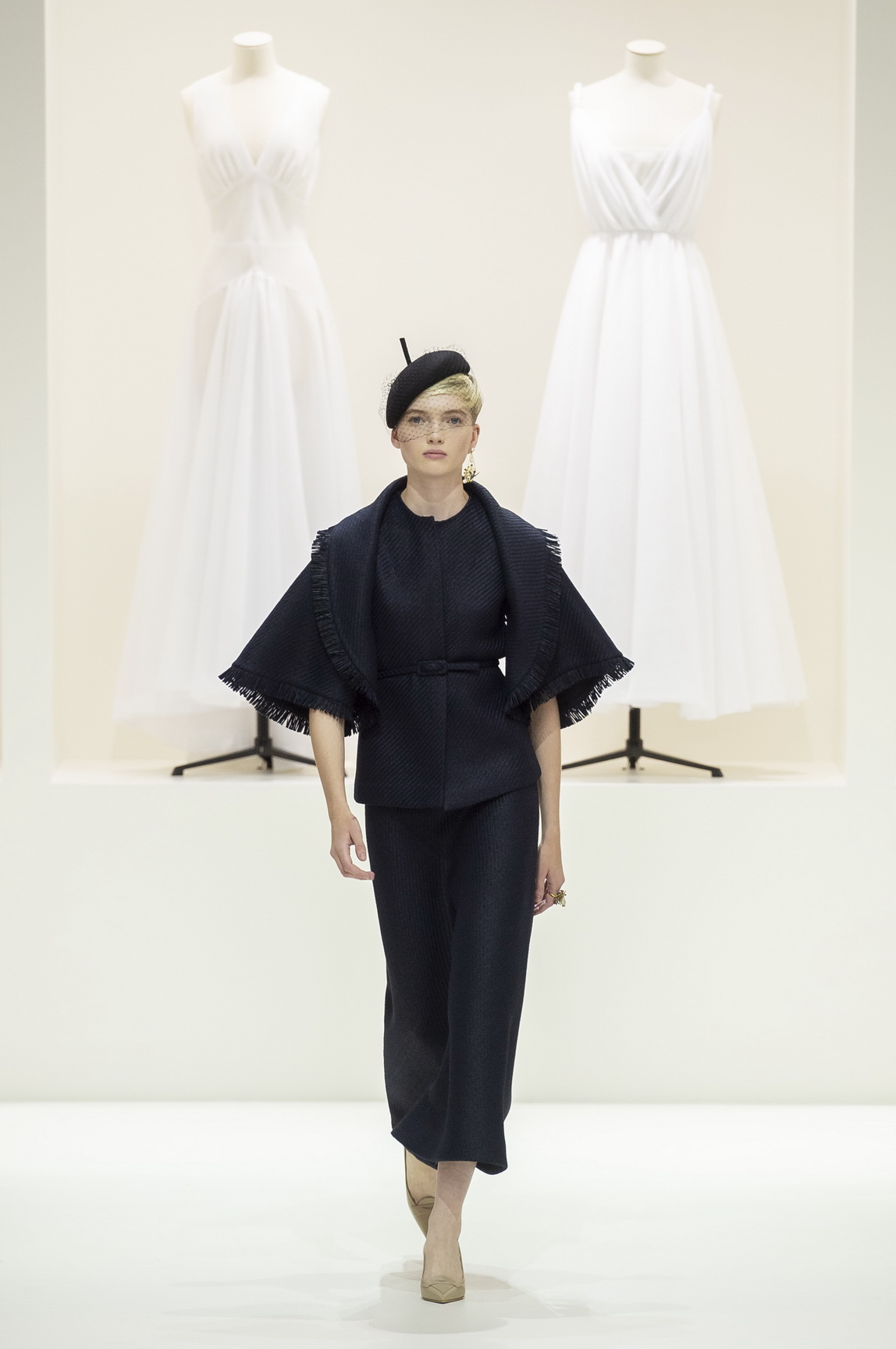 Of course, Christian Dior was hardly a feminist by today's standards -- in fact, many argue that his 'New Look' set the women's liberation movement back a decade by ushering women back into corsets and flesh-shy skirts, "I design women-flowers with soft shoulders, blossoming busts, lithe, slender waists, and skirts as full as corollas," gushed Dior in his 1954 book
The
Little Dictionary of Fashion
.
Today, that kind of perfumed-glove femininity seems arcane -- and, quite literally, Dior's message is that we should all be feminists. But then again, saccharine femininity is also pervasive right now as fourth-wave feminism has ushered in new perceptions of conventional femininity.
Whereas once, for instance, women relied on perpendicular shoulders and mannish tailoring to be taken seriously in the workplace -- not that many couture clients have to work -- today power dressing is about unapologetic femininity, prettiness and 'girlishness'. Just look at the success of Simone Rocha and Molly Goddard. In other words, it's okay to indulge in a love of flowers and ballroom skirts.
Chiuri's dusky satin ballgowns in Queen Mum colours reiterated that. And whereas Monsieur Dior's original guêpiere (wasp-waist) corsets had detachable ruffles to enhance the hips and the bust and were worn under ice-hard hourglasses, Maria Grazia has deflated that exaggerated silhouette and softened it with her lodestone love of tulle and Delphic pleats. The level of craftsmanship on display, too, was silently magnificent -- a scarlet satin column dress sewn from a single piece of fabric, for instance, or even Madame Grès-esque pleats sculpted around the body.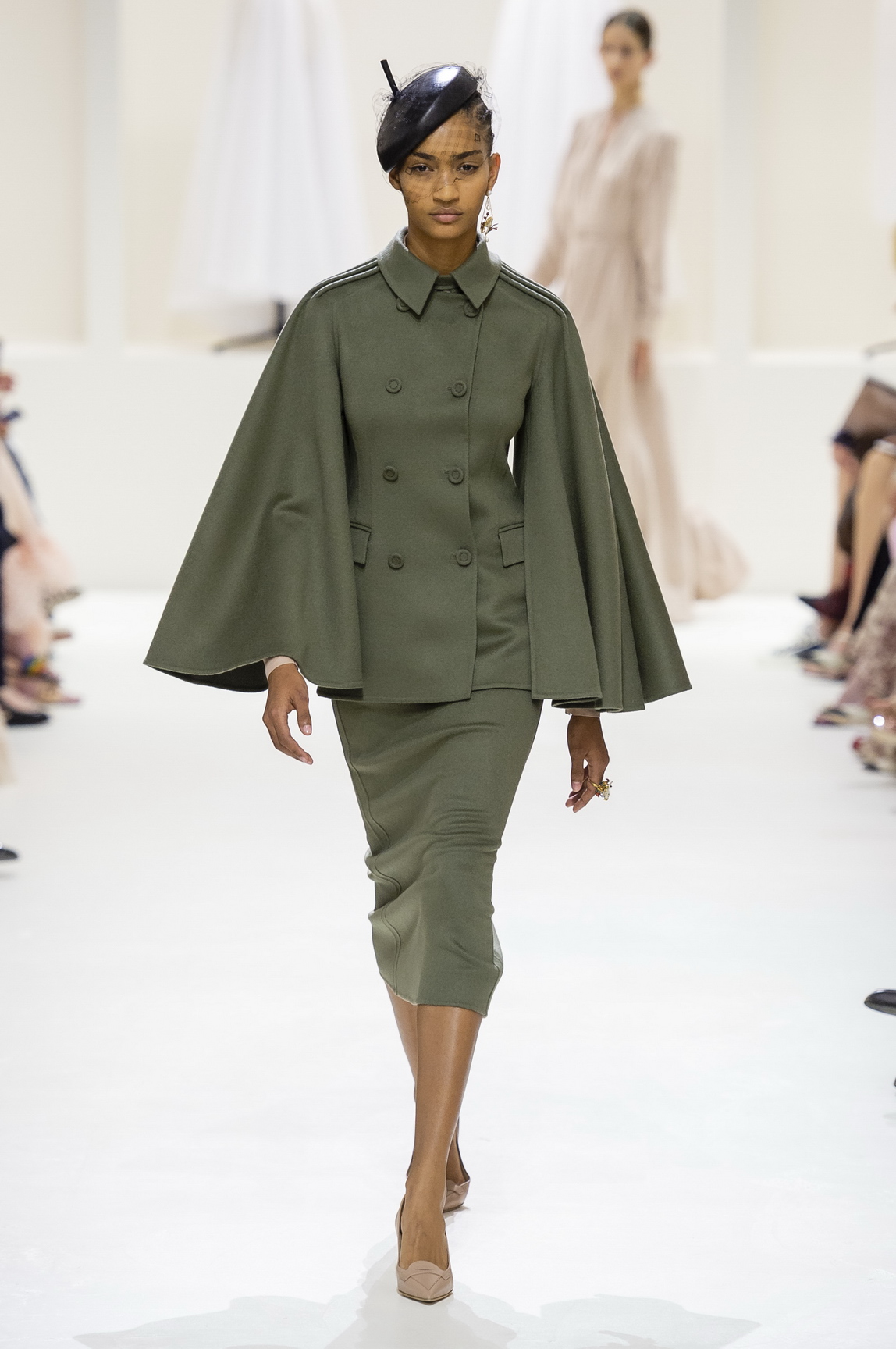 What Maria Grazia has done is taken the codes and the rules at the heart of a historic house and discreetly disguised them for the 21st century. These are modern-day goddess dresses for women who want old-school femme realness without worrying about cracking a rib if they bend over. Looking around the room full of women in her tulle confections (even at 3pm on a sunny afternoon, we should add) it's clear that there is still a huge appetite for it. And in the world of haute couture, that's what matters.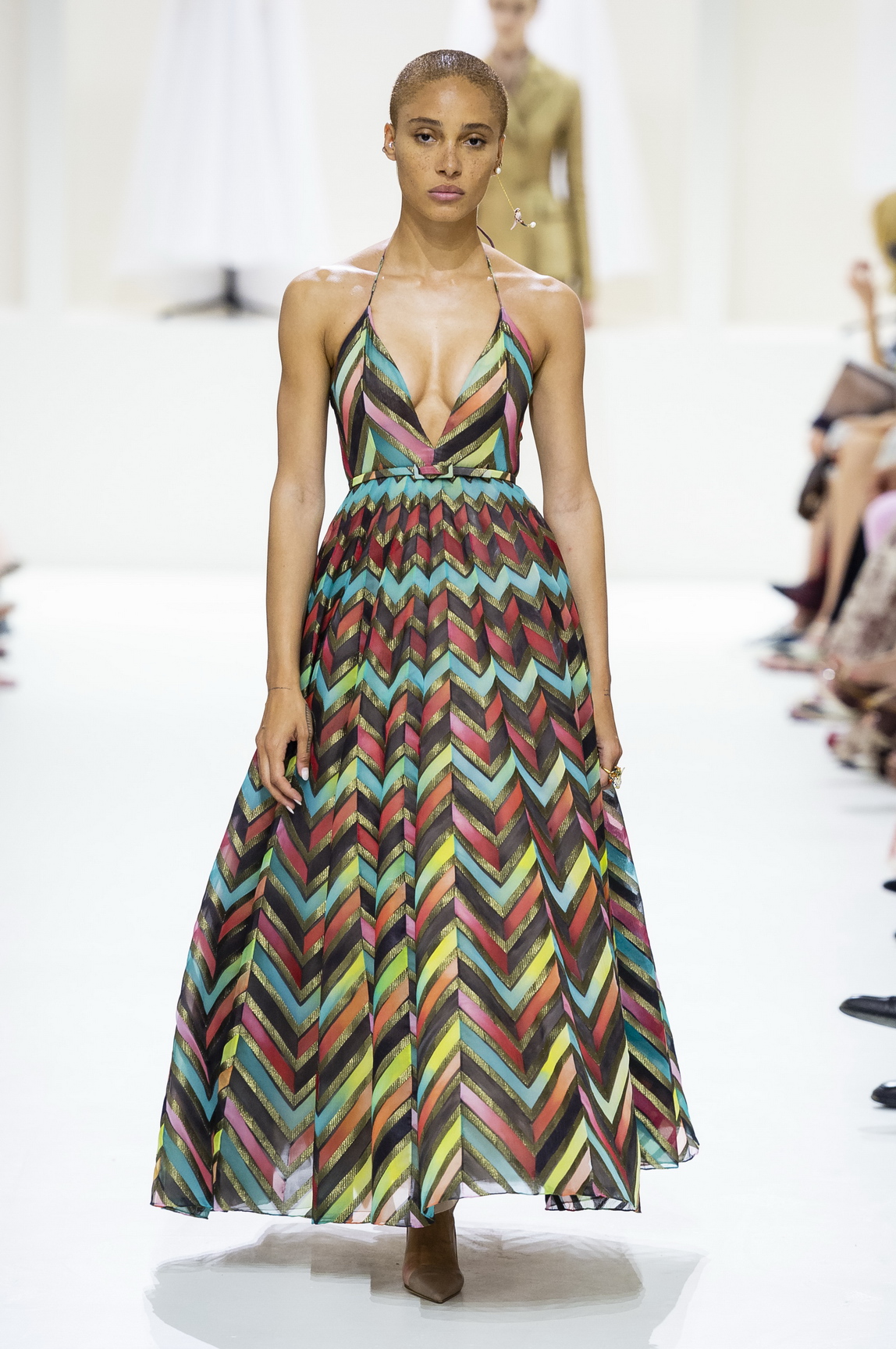 This article originally appeared on i-D UK.