Photography Tapz Gallantino.
raury is playing free shows in the woods across america
The 21-year-old has taken to nature to find community and critique the food industry.
Photography Tapz Gallantino.
Those that don't know Raury from his music may recognize him as the person who protested Dolce & Gabbana at fashion week last year. It may not be a huge surprise to hear that since then, Raury has continued to make bold steps towards his own personal freedom.

After cutting ties with Love Renaissance and Columbia Records earlier this year, Raury recently released his latest album "The Woods" for free on SoundCloud. He has now created a movement with the same name, starting with free pop-up shows in parks, forests and kombucha farms across America. "The name of this movement is 'The Woods', like the album, but this isn't something I'm just going to be doing for this album," he says. "I want to do this for the rest of my career to connect with people who listen to my music and connect the youth to what's real."
For Raury, being real means using music for "a community not a commodity" and being surrounded by nature. I caught him before one of his shows in Highbridge Park, Harlem. He was staying on the couch of two new friends, Thomas and Logan, who he met at a show the week prior. Stuck in New York after his Jeep broke down, Raury was playing at the park everyday and hoping to make it to Atlanta for Mother's Day (he didn't). Every bit as calming as his music is, he lay on the couch with his dog Blazer and his favorite acoustic guitar.
"You should make the headline of this thing 'Protect Raury'." He explains, fully serious, "I have to be careful what I say in interviews. The world is the way that it is and there are people who want to keep it that way. I don't know what could happen to a person like me." After this, he goes on to reference Michael Jackson and Martin Luther King, and to clarify on the record that he plans to have a long and happy life.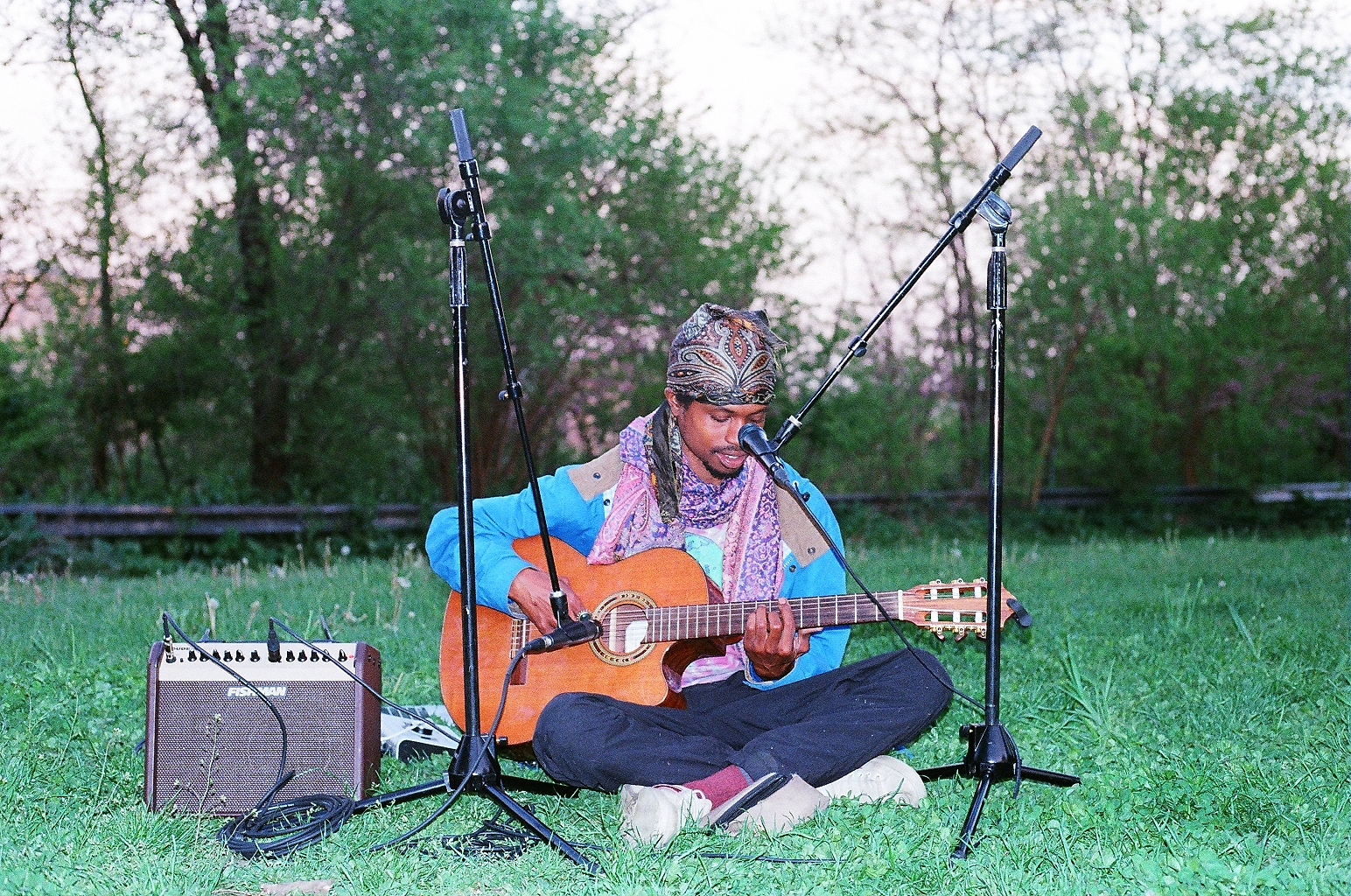 The people Raury thinks he needs protection from are the higher powers in the music and food industries, two industries he speaks openly about in his shows. "I just don't think they [the food industry] care about us," he says. "I'm Raury, the indigo child. And I'm here to push different envelopes and inspire people to eat in a way that they won't even feel the need to get high." This way being his raw vegan diet, which he prefers not to label, saying "I'm not raw vegan, I'm just Raury".

Community and food are two key aspects of the vision for "The Woods" project. He laughs about how most artists get into fashion or acting, but he wants to get into agriculture. "The long-term plan is to get to the point where we can create an abundance of food," he says. "I want to create 'Woods' venues that grow food and honestly just hand that shit out."
What may sound like a crazy idea to many seems possible after visiting just one of his shows. The simple setup, just him, his guitar and Blazer, in the natural surroundings creates an experience that feels like your favorite artist is busking. Here is a very accomplished musician sitting on the grass, telling his fans his stories while everyone burns sage and sways on picnic blankets. "The Woods" shows are more than shows. They are every bit as community focused as he's intended them to be, and leave you feeling like you've just attended the musical equivalent of a meditation class.
It all could easily be a PR stunt, if it wasn't so blaringly obvious that this is Raury in his element. From his debut EP Indigo Child in 2014, Raury's genre-blending music has filled the gap for a young, free-spirited nature-loving, black artist in the industry. The issue then became how could he continue to be that artist while tackling the constraints of being a popular musician. "I'm an artist making new waves and of course they didn't understand it in a corporate building," he says. "But the kids will, the people always will".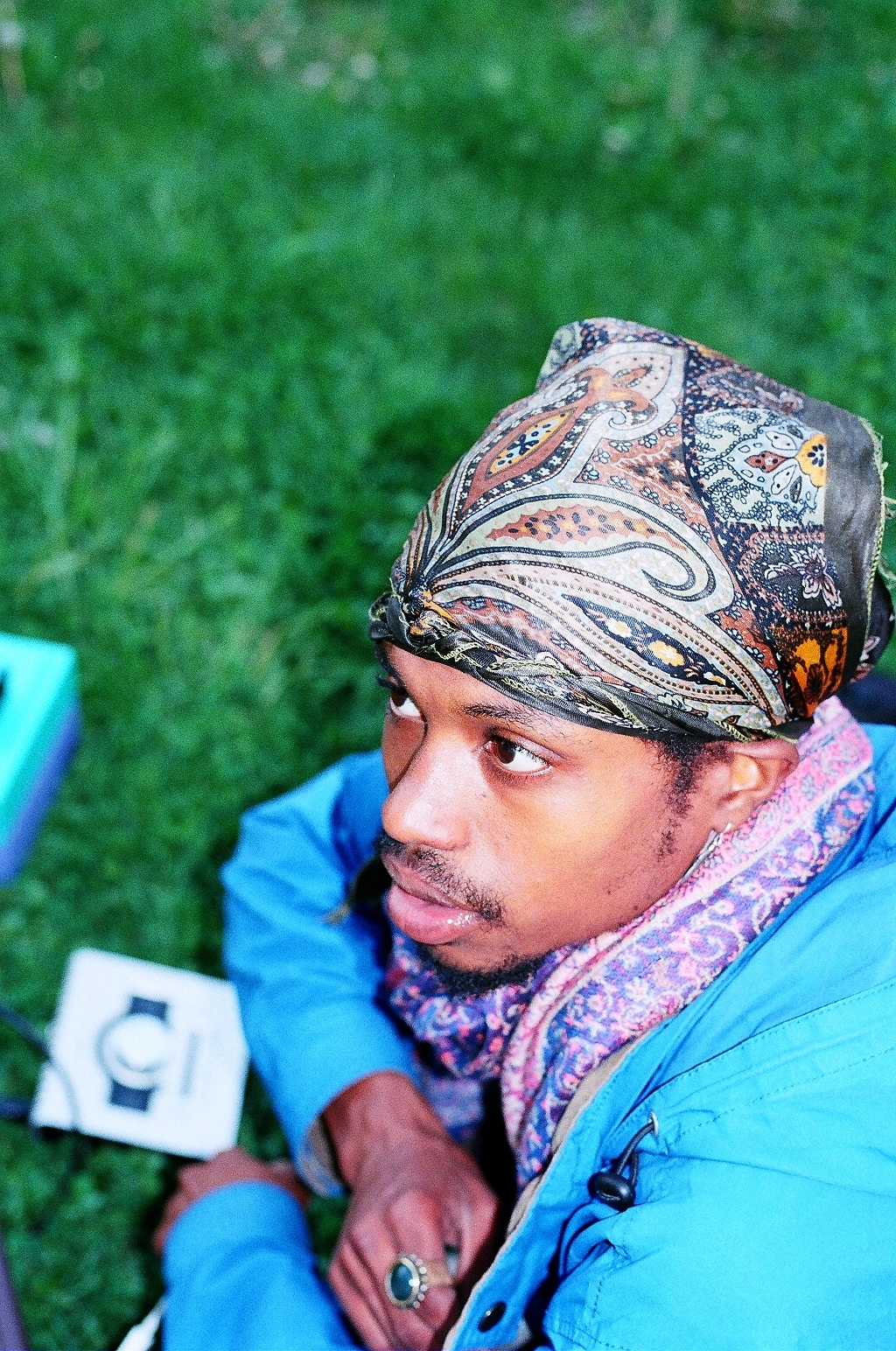 Raury feels like he's back in the position he was in when he was 15, making music from the ground up. "I made 'Indigo Child' to free myself, now I've made 'The Woods' to free myself again." He explains, "I love my art and I think I make some of the dopest art out here. No person or label can turn me into a trap artist." His unpredictable moves putting the final nail in the coffin of rumors that he was or is an industry plant.

He's also back on his own schedule, dropping locations on his Twitter account anywhere from a few days to an hour before his shows. "I'm like the wind with how I do this stuff. I might get there and not do it. Or I might find another place in between and see if I have fans there," he says. The only thing he knows for certain is that he will play at fruit and kombucha farms in Florida, something he's clearly excited for.
"The Woods" album follows the same formula of being anything and everything Raury wants it to be. He calls it his "freedom, identity and healing album". Over 20 tracks long, it has the same folk fusion sound that made us all fall in love with Raury to begin with, but with a restorative message. "I made the album in order to rejuvenate my spirit because the separation between me and Love Renaissance was heart wrenching," he remembers. "It talks about my journey from Woodcrest Ave, Atlanta, to Hollywood, to where I belong, which is in nature."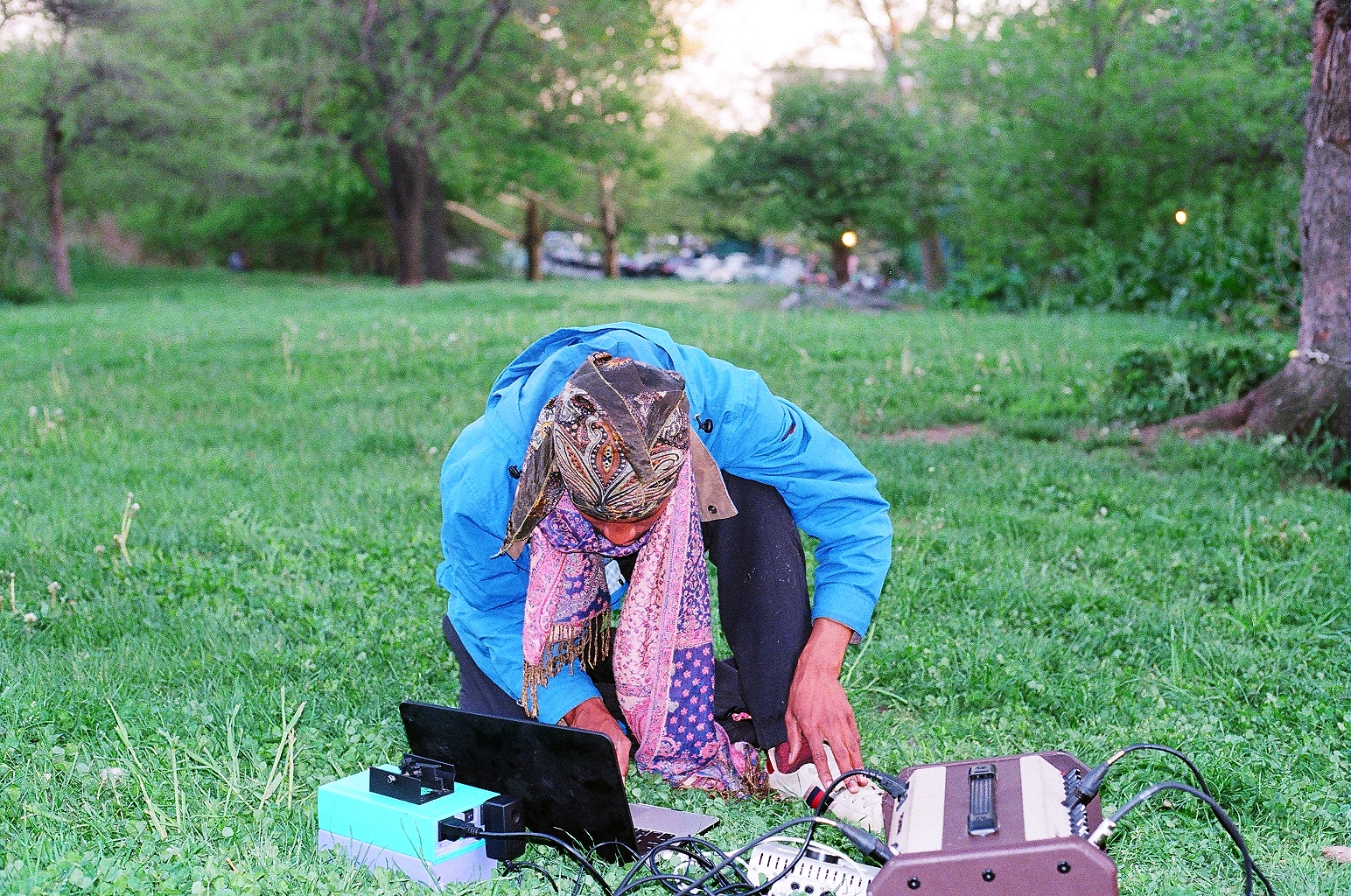 Raury describes his Dolce & Gabbana protest as him "bucking" because he was in the position where he could. But it seems that Raury continuously puts himself in the position to "buck". Though more subtle, every aspect of "The Woods" album and movement is a refreshing breath of anti-industry air. He puts this ability to fight back down to being from Atlanta, Georgia, "where confederate flags still fly". "Childish Gambino is also from there. We feel a certain way because we know what's up," he says. "People are still enslaved by industries."
But not Raury. Raury has remained the same "Indigo Child" that released the enchanting protest song "God's Whisper" as his debut single. Fighting for his own personal freedom and finding it in the woods, he says he's "here, happy and free". And I believe him. The 21-year-old has managed to engineer his own successful career and then boldly steer it into a road less travelled. "I have a strong sense of what kind of career I want to have. And this is exactly it."
Since our conversation, Raury's van has been fixed. Now there's nothing stopping him from showing the rest of the country, and the world, what he means.
Tagged: