charles jeffrey goes to space
This season, Charles Jeffrey took us to space and back with a collection that married classic Loverboy staples with futuristic new shapes and styles.
Who?
Charles Jeffrey, London menswear's leading club kid, atop an empire of creative young rebels and collaborators. This season he worked with with Joshua Beaty on sculptural knitwear, incorporating leather breastplates made by Whitaker Malem and headpieces from Leo Carlton. On the runway, dancers came via the Theo Adams Company, while Gary Card designed the set. The press release heralded this as a collection for the genderless and the misunderstood, describing it as a "a sci-fi Xanadu of utopic harmony – a post-gender Shangri-La littered with stardust."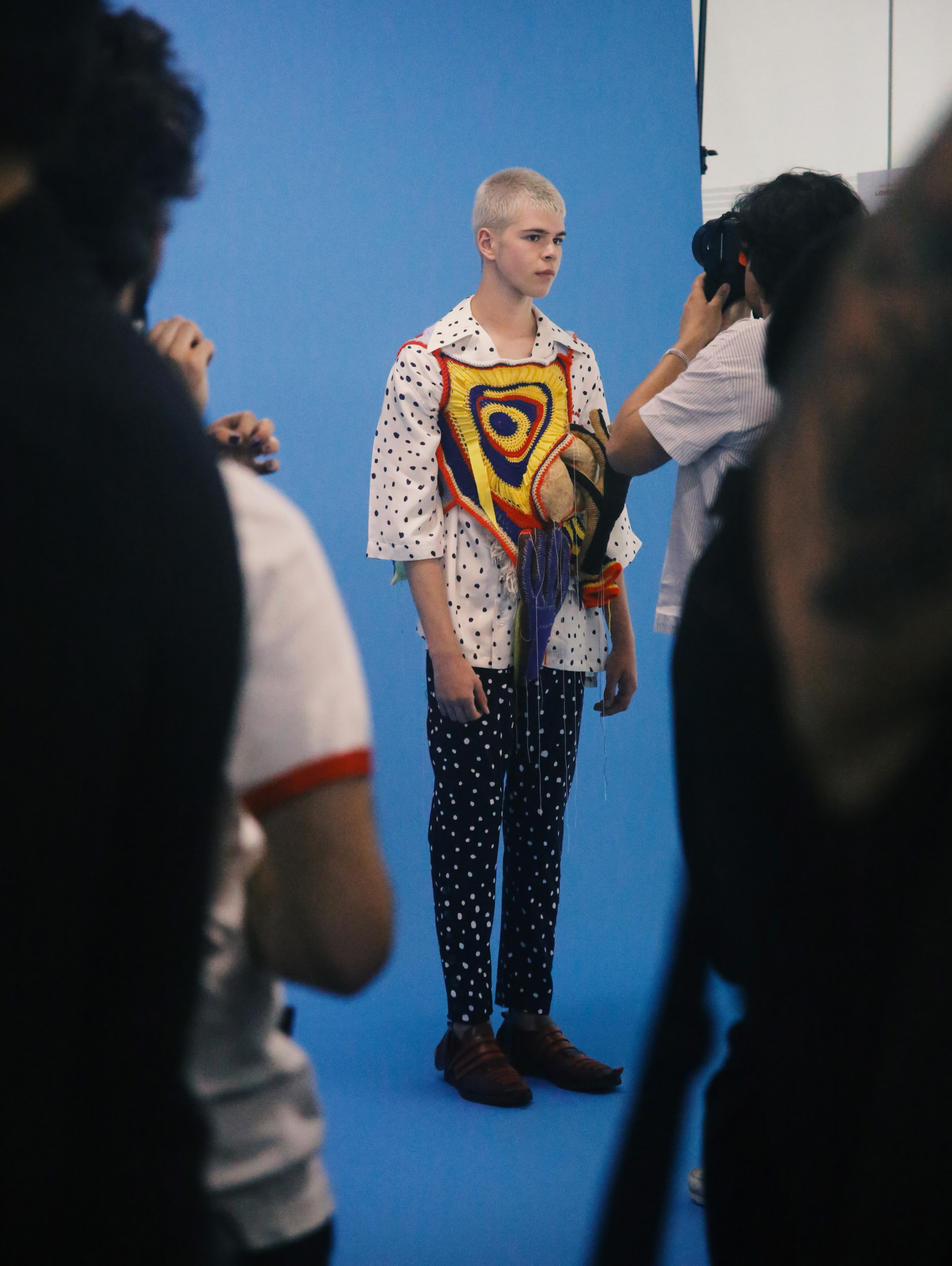 What?
So if this was a film it would be called Loverboy Goes to Space. We were greeted with grey lycra-clad dancers writhing around the floor and androids suspended by wires, hanging from tinfoil clouds. A black-clad choir appeared, singing haunting melodies from Orbital's new age rave classic Halcyon. The collection was titled Emergence. A rebirth following last season's anger and rage (and rave).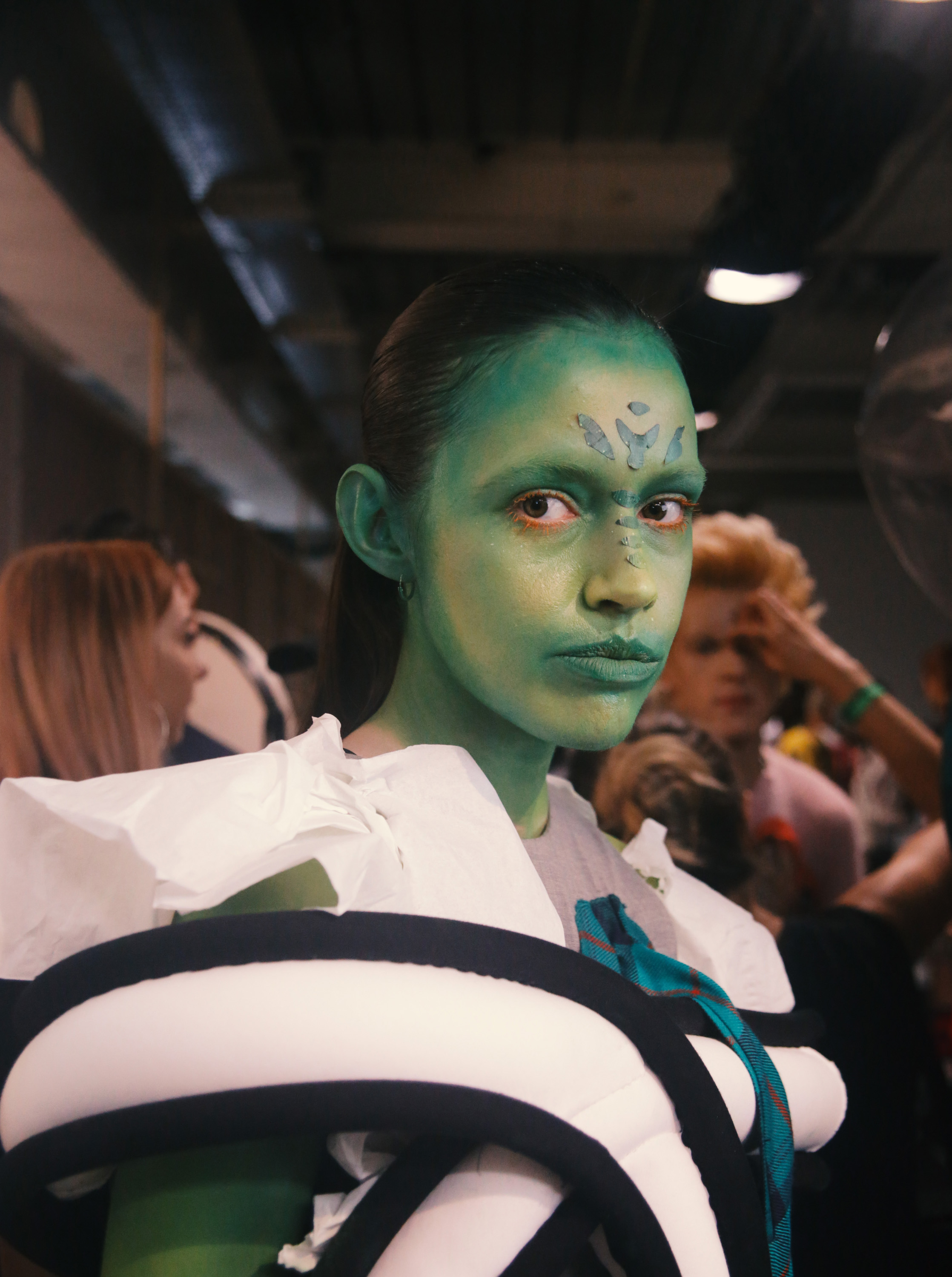 One of Charles' strengths has always been the way he combines the theatricality of fashion and the spectacle of a catwalk show, with the hedonism of queer youth. He marries and plays them off against each other perfectly, each drawing power from the other. This season was no different, but it was decidedly new age and hippie. It was all about finding yourself, loving yourself, celebrating your weirdness.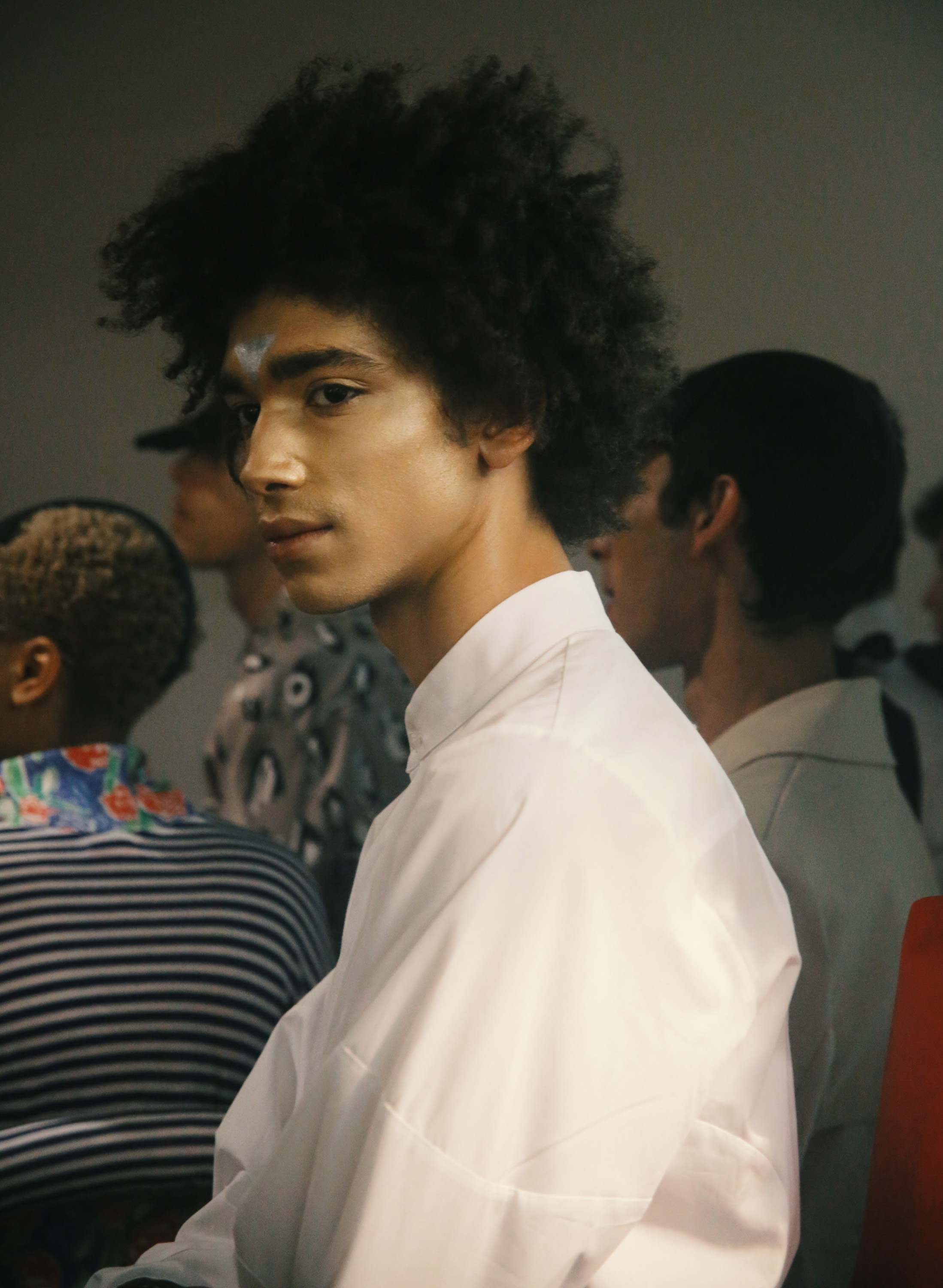 For all the song and dance of the show, and all the various themes to unpack that it contained, well what about the clothes? This collection was at its best when it was Charles refining his signatures; twisted tailoring, primary colours, childlike squiggles, punctuating everything with bold sculptural shapes.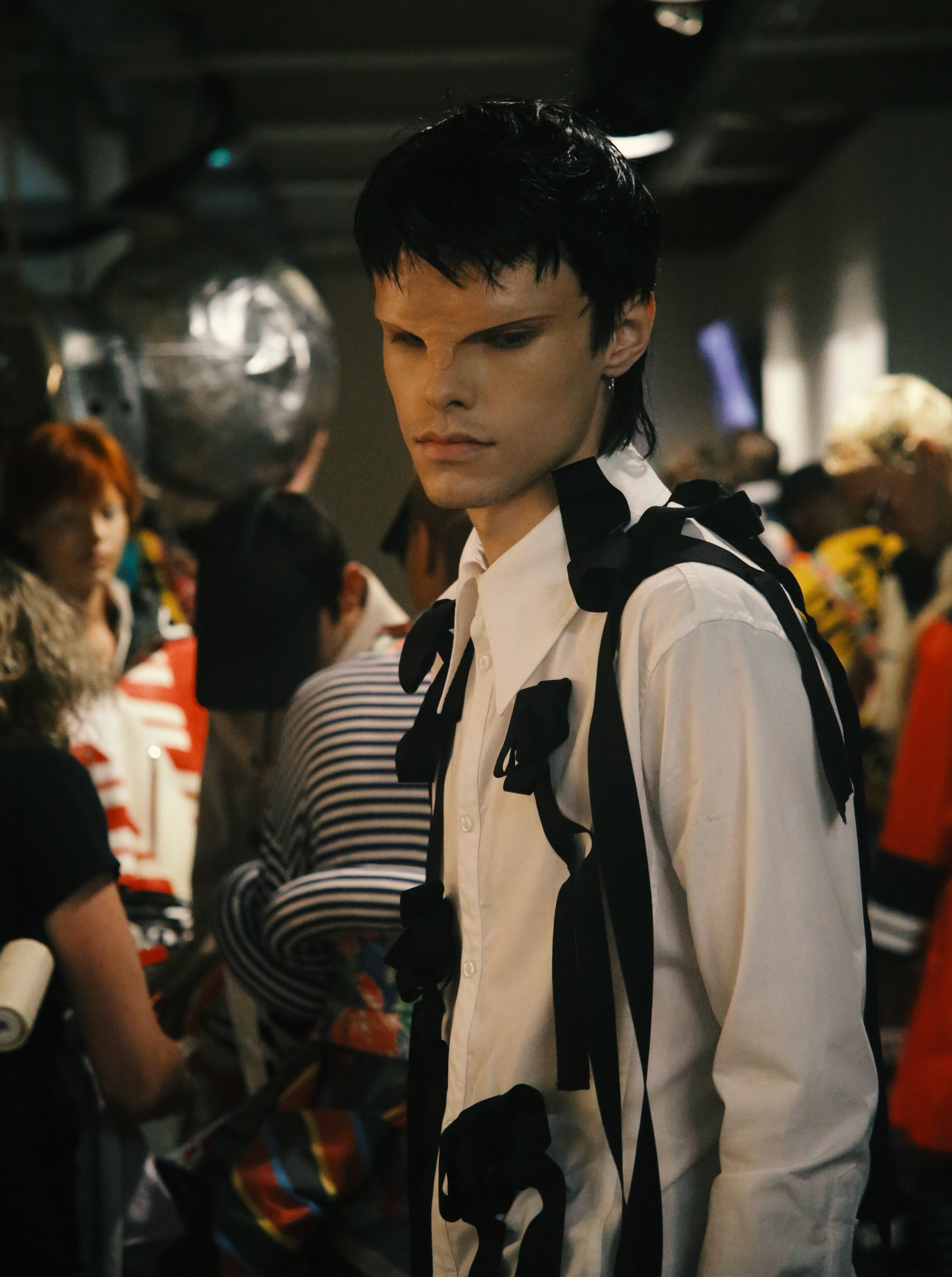 To an extent, the show was a celebration of the body's bumps and lumps, pushing both the wearer and the audience to rethink our ideas of what "beautiful" can mean. It was brilliant and bulbous, rolled up and exaggerated, full of protrusions and protuberances.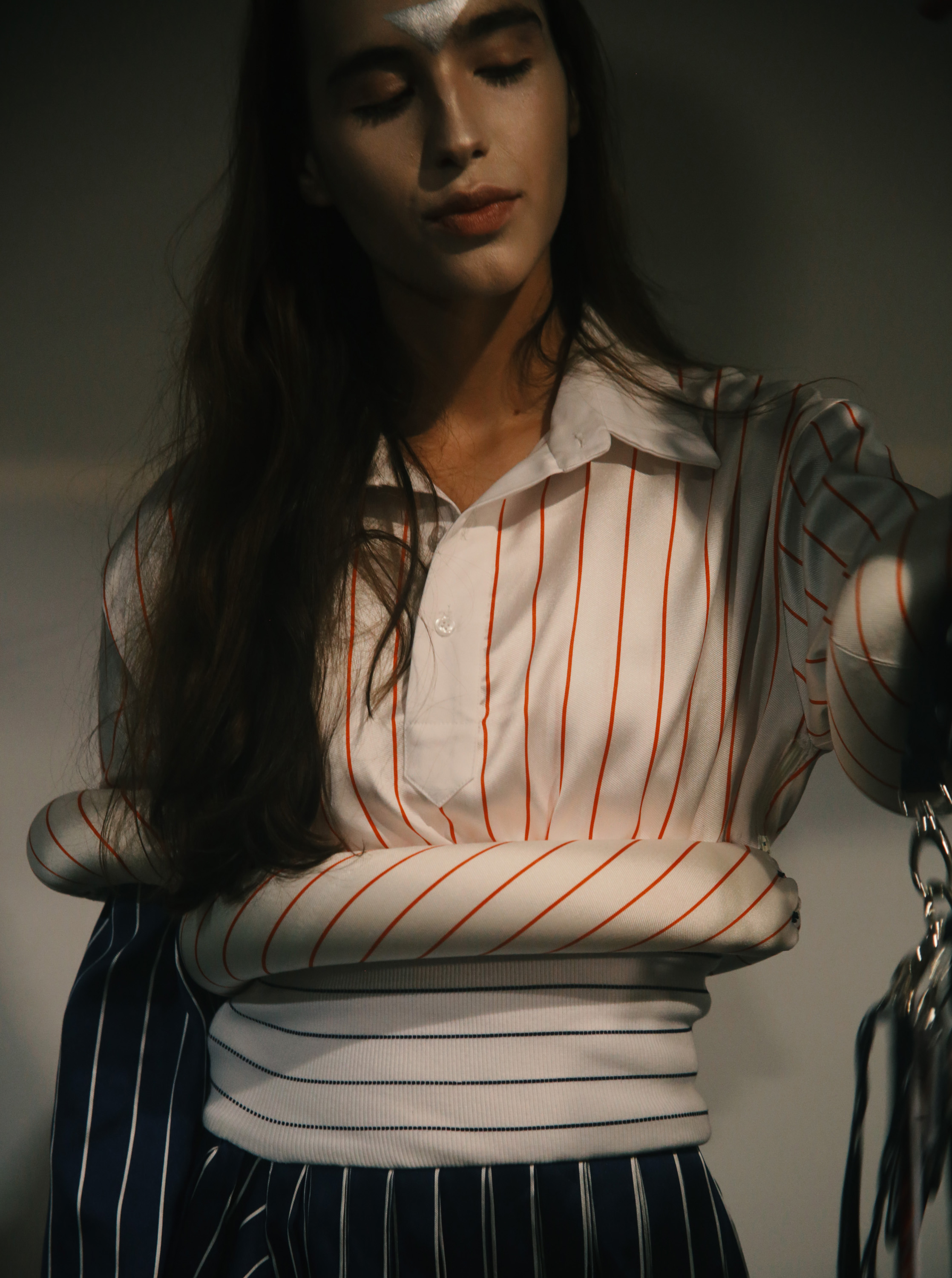 Wow!
For all the show provided in spectacle and theatrics, it was the clothes that shone brightest and worked hardest. And the best of the looks were those remained most faithful to the Loverboy hallmarks; primary coloured abstracted knitted shapes and scribbled illustrations as all over prints.