tia jonsson wants you to embrace your authentic self
Fresh from starring in the new SavagexFenty lingerie campaign, Tia Jonsson offers her notes on beauty.
Photography Lily Vetch
Tia Jonsson is quite possibly one of the most beautiful girls we've ever met. She has ocean blue eyes, luscious pink lips, long blonde hair with a white streak, and a small patch of white skin on her forehead -- the result of having vitiligo, an autoimmune disease that causes pigmentation of the skin. Born in northern California, Tia lived with her mum, dad, and sister before moving to New York. The rest of her family are spread out across the globe, but they all get together every summer in Hawaii where her dad is from.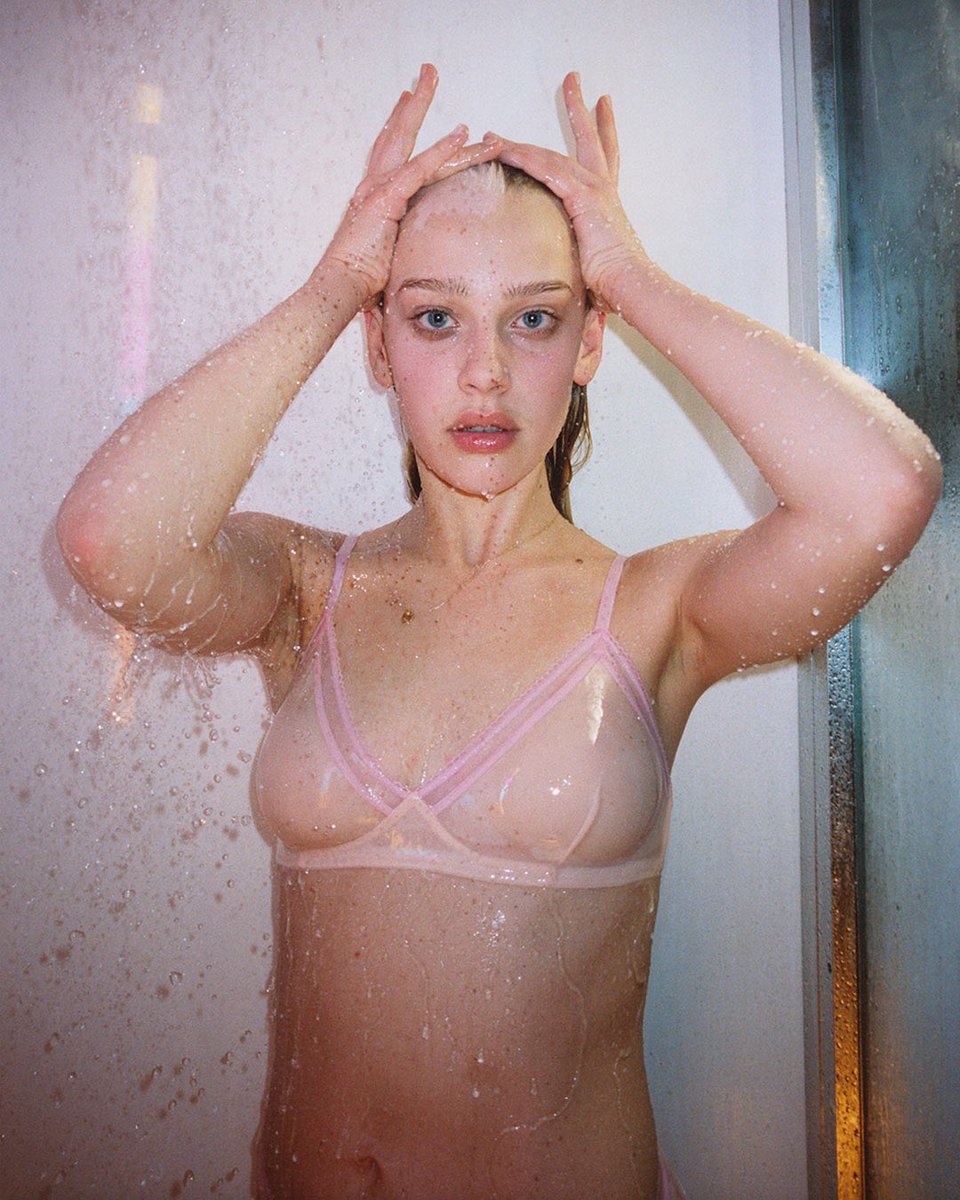 Tia was scouted last year by cult modelling agency Anti Agency, and has already worked with Off White and Heron Preston. Off the catwalk, she's currently working on the curriculum for her major at The Gallatin School of Individualised Study -- a small interdisciplinary college within New York University. Fresh from starring in the Tyrone Lebon shot campaign for SavagexFenty lingerie, here she offers her notes on beauty.
"I started wearing make-up when I was 11. I dyed a streak of my hair pink and started wearing eyeliner and nude lipstick. I also used lip gloss as eyeshadow. I'd put eyeliner on when I got to school and usually take it off before I walked home. I was also really into make-up videos on YouTube. I only had three bits of make-up in middle school; I think I just liked the theatrics of these beauty gurus more than their tutorials and product advice.
"I had pretty messed-up teeth as a kid, but I don't think I felt ugly. I just didn't really think about my looks that much. Make-up was just a way of trying on looks.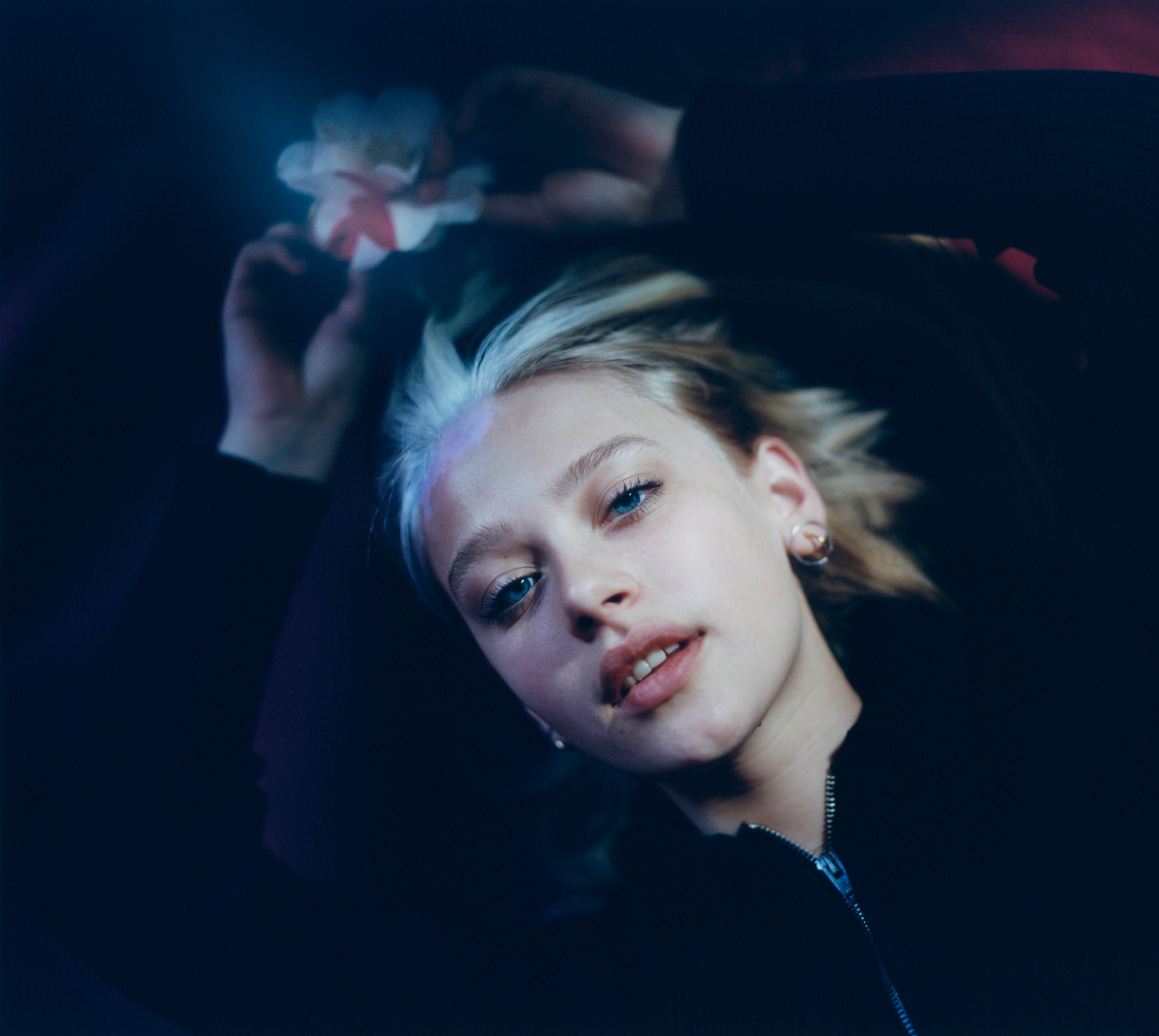 "I went to public school in California my whole life. After my freshman year of high school, I decided to go to boarding school. Many of the students came from similar places and had families who knew each other. For the first year I think I was able to successfully keep my hair pin-straight, dress like them, and pretend I wasn't on financial aid, but eventually I got tired. I focused on school, gave up the act, and realised they probably didn't care either.
"Some people have messaged me saying I'm really brave. The implication is that having vitiligo (even the small patch of it I have) is a burden. I really appreciate these compliments, but I don't think I deserve them. Having vitiligo has only recently become a significant part of my life, and it hasn't ever been a hardship. One time, my friend asked me if my vitiligo was contagious. I wasn't offended by it; I just thought it was kind of a weird question. (It isn't, by the way.)
"I think I do have a responsibility to encourage other girls and boys with skin conditions to embrace their authentic selves. My parents were always just generally positive about my vitiligo and didn't talk about it much. That was really healthy for me as opposed to them encouraging me to embrace it despite beauty standards. Beauty standards were never really discussed in my family so I think they didn't have as much power over me as they would have, if my parents talked about them all the time. I'd hope that anyone with vitiligo wouldn't just embrace their skin condition as a difference, but also celebrate it as an indispensable part of themselves.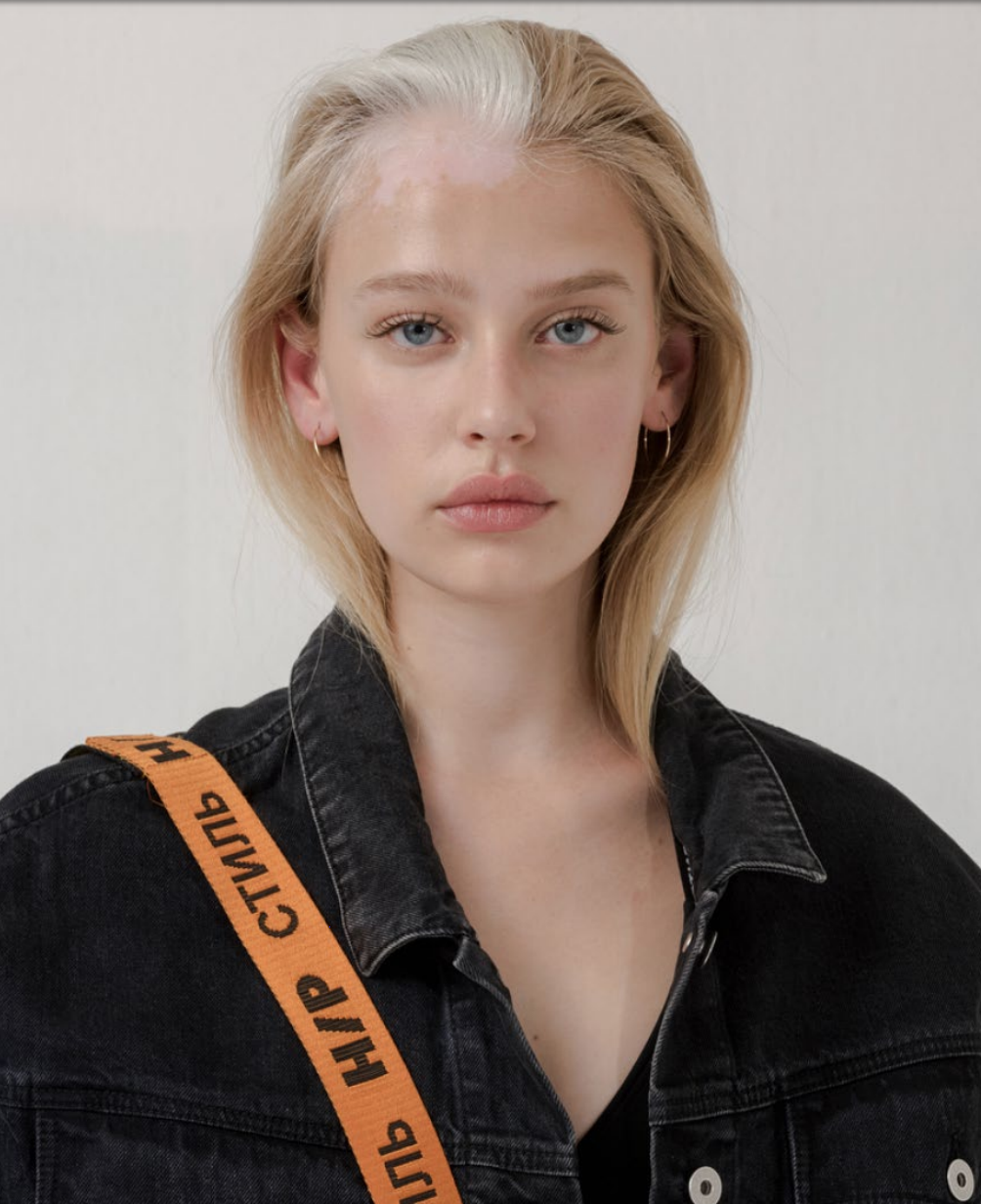 "I first got into modelling because my now agent messaged me on Instagram. Modelling has been a really cool way to meet people. Its meaning for me has also transformed since I started doing it. At first, I was quick to say that modelling was something I just did on the side while not in school. I was kind of self-conscious about it and thought people might think I was vapid or full of myself. But in doing this work, I've met so many models whom I admire so much. I have become much more confident and have come to appreciate the creative and thoughtful components of it.
"I don't think fashion has changed my understanding of beauty, which is a good thing. It says something about the direction fashion is going and also my understanding of beauty. Beauty (of a person) has never been strongly linked to fashion, for me.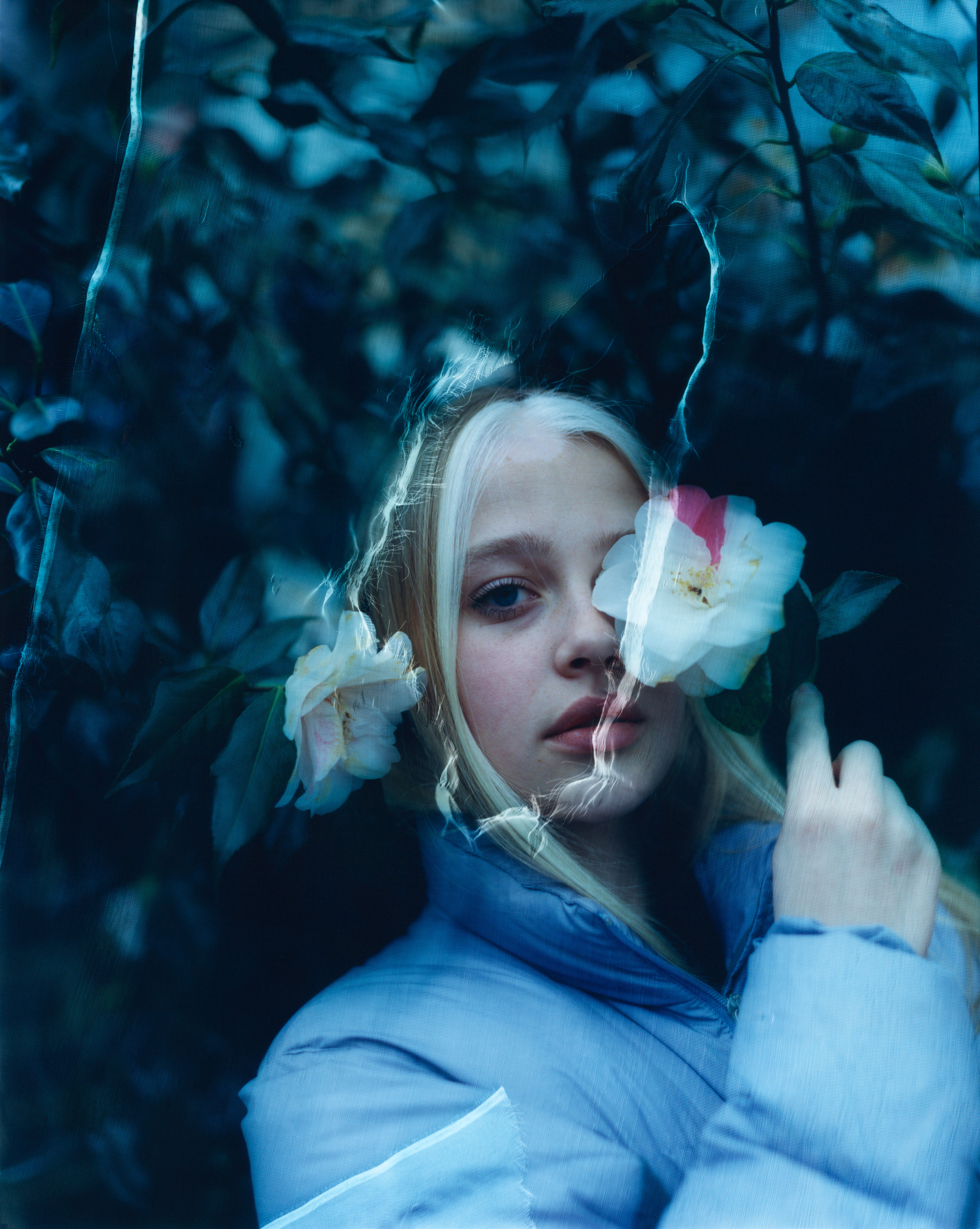 "It seems beauty standards have become a lot more diverse. I don't think I know enough about it to say exactly why, but I think before Instagram a smaller group of people were in charge of deciding who was beautiful and who got air time. Now, individuals can be in charge of presenting themselves and showcasing their individuality. Obviously, this authenticity is received well because it's real and inclusive and right, so now the "industry" is catching on.
"Today I feel my most beautiful when I'm home in California or in Hawaii: when I've been eating what my mum cooks, drinking lots of water, and sleeping a lot.
"I feel insecure when I think about myself too much: if I spend a lot of time putting make-up on or getting ready, or if I spend a lot of time on Instagram. To me, beauty is confidence and ease."